Prediction and Pick for the 2020 NASCAR Season Finale 500

Ladies and gentlemen, it's the big one. The 2020 NASCAR Season Finale 500 is set to close the season off with a mega race at the Phoenix Raceway this Sunday, November 8.
Last week, the drama was too much to take. Despite being favored to win the Bill France Cup, Kevin Harvick was cut from the Championship 4 on account of an incident with Kyle Busch. Despite not competing for the title, Harvick joins Denny Hamlin as the joint second favorite to win the Season Finale 500.
The latest odds for the race have Joey Logano, and Chase Elliott, not far behind the pair. Brad Keselowski is the favorite to win the race in the desert.
This race also marks the last Cup Series jaunt for seven-time championship winner Jimmie Johnson. One of the greatest of all time, it's certainly going to bring a tear to many grown men's eyes when he crosses the finish line in his final race.
Betting on the NASCAR Season Finale? Read on and I'll give you my prediction and pick for the final race on this year's calendar.
NASCAR Season Finale 500 Odds for 2020
Although I have taken just the top twelve drivers according to their odds, you can find a full list of odds for the NASCAR Season Finale 500 over at MyBookie.
Let's get started with the first of my five favorites in Kevin Harvick (+450), who many had expected to be racing for the championship on Sunday.
Instead, Harvick's woes at Martinsville last weekend saw him cut from the final four. What a kick it was to see this season's best driver lose out on a chance to clinch his second NASCAR championship.
Harvick is the favorite to win at Phoenix. Although he won't be racing for the Bill France, it would be foolish to write him off as he chases his tenth victory of the season. Oh, and the little fact that he has seven wins on this track should be mentioned, too.
Next up is Denny Hamlin (+450), who is racing for a championship this Sunday.
Hamlin finished 20th in March's FanShield 500. That was a disappointing result, considering he clocked 5th and 1st in last year's races.
Hamlin hasn't been excellent as of late, finishing 11th, 9th, 15th (x2) following his win at Talladega. But he is racing for a championship here, and we should see a big effort from the Joe Gibbs man.
Joey Logano (+450) is also in the hunt for a second championship.
Logano won the last race at Phoenix, which was the FanShield 500 in March. On that basis alone, even the best NASCAR sportsbooks are putting him up there with the pack leaders.
Can Logano win his second championship on Sunday? That's up to you to decide.
Chase Elliott (+550) advanced to the Championship 4 with a stunning win at Martinsville last weekend.
Elliott will start from the pole at Phoenix and has the opportunity to grab his first Cup Series championship with a win. It'll be an extraordinary race for the youngster, and I believe he has to be taken very seriously here. The bookies agree.
The GMS Racing driver has never won a Cup Series race at Phoenix. But until last Sunday, he had never won at Martinsville, either.
But Kyle Busch (+800) certainly has.
Busch has two wins from his last four races here, with the other two clocking in at 2nd, and 3rd. Busch has finished in the top-4 in all but one of his last 10 starts in the desert.
Although Busch is not racing for a championship, his form here cannot be denied. But as we saw at Martinsville last weekend, he is still competitive.
Will Busch win at Phoenix? I don't think so. I'm going for Chase Elliott to make 2020 a year he will never forget.
Why Chase Elliott Wins the NASCAR Season Finale 500
Elliott's odds to win the 2020 NASCAR Season Finale come in at +550, which is a decent price for a driver that is in form.
Not only is Elliott coming off a win at Martinsville last weekend, he won at Charlotte in October and, barring a 20th place finish in Texas, has looked very impressive. He has finished in the top-6 in four of his last five races.
I'll admit that Elliott's track record in the desert isn't great. But he has only started nine races at Phoenix in the Cup Series and has an average finish of 13.00. His best finish here was 2nd in November 2017 but also finished third the following March.
The youngster has a shot at glory here from pole position. Can he do it, and emulate his great father, Bill? I think he can. And what a way to do it, too.
My pick for the winner of the 2020 NASCAR Season Finale 500 is Chase Elliott.
Wrap Up
What a story it would be if Chase Elliott wins the 2020 NASCAR Championship.
The son of one of the most popular drivers of all time, Elliott has always had to work hard to carve out his own identity. If he can cross the line first this Sunday, there will be doubts left in anyone's mind that he has done just that.
I'll leave you to ponder my pick and make your decision on who to bet for the 2020 NASCAR Season Finale 500. For more NASCAR and auto racing odds and bets, head over to our picks section.
That's all for now. Enjoy the race!
AUGUST
Sportsbook of the Month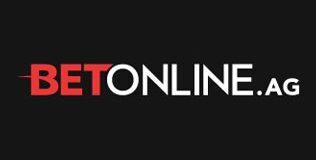 Welcome Bonus
50% up to $1,000
Read Review
Visit Site