Prediction and Pick for the 2020 F1 Emilia Romagna Grand Prix
You would be brave to look past a certain British Formula One legend when betting on the 2020 Emilia Romagna Grand Prix this Sunday, November 1.
Just as I had expected, Lewis Hamilton broke Michael Schumacher's long-standing, all-time F1 win record with an incredible display of driving at last week's Portuguese Grand Prix. Can he put in a repeat performance this weekend?
Well, his win in Portugal marked the widest winning margin in the 2020 season. The 25-second margin was phenomenal on a day when the Mercedes' icon's greatness was signed, sealed, and delivered.
But there is no rest for the wicked. Hamilton is aiming to even an even bigger record of Schumacher's this year, which is, of course, Schumacher's seven World Championship titles.
Will Hamilton win the Emilia Romagna Grand Prix this Sunday? The oddsmakers seem to think so.
Although this is the third race in Italy in 2020 following the Italian Grand Prix and the Tuscan Grand Prix, the Autodromo Enzo e Dino Ferrari in Imola — the track that was once the home of San Marino GP — could end up meaning much more to Hamilton and the rest of the posse this Sunday.
Let's start with the odds before I get into my predictions.
Latest Emilia Romagna Grand Prix Odds
Antonio Giovinazzi
+300000
Lewis Hamilton's odds to win the Emilia Romagna GP come in at -250.
Hamilton looks nailed on to win at Imola. If he does, Mercedes will win the Constructors' title in Formula One's long-awaited return to Imola. It has been 14 years since a race was held here under the F1 banner, and needless to say, it will be spectacular.
Hamilton will engage in contract negotiations with the "Silver Arrows" ahead of the end of his current deal. This has led to some questioning whether he could be distracted this Sunday.
A win for Valtteri Bottas (+375) would also guarantee Mercedes' seventh Constructors' title.
The Finn has won in both Austria and Russia this year, and I think he could be a great bet to get his third on Sunday. Is Bottas the best value bet for the Emilia Romagna GP? Perhaps.
Max Verstappen (+475) will have something to prove at Imola this Sunday.
Of course, he will be looking to make an impression without spectators, given the Italian government's ban on attendees at the event this weekend.
Can the Red Bull star grab his second victory of the season at Imola?
Last week, I tipped Charles Leclerc (+6600) to have success in Portugal.
Despite a torrid season for Ferrari, I saw his potential in the race and tipped him to 'push his way into the top four or five.' The Monegasque finished fourth on the day, which was encouraging in a campaign that has been almost entirely disappointing.
Finally, Australian-Italian Daniel Ricciardo (+6600) gets a chance to realize his dreams of winning a Grand Prix at the legendary Autodromo Enzo e Dino Ferrari.
Ricciardo finished 9th in Portugal but clinched third at the Eifel GP the week before. Could he be the big upset of the weekend?
Best Bets for the Emilia Romagna GP
Winner – Valtteri Bottas
Pole – Lewis Hamilton
Fastest Lap – Valtteri Bottas
Podium – Max Verstappen
Top Six Finish – Charles Leclerc
Dark Horse – Charles Leclerc
Valtteri Bottas is my pick to win the 2020 Emilia Romagna Grand Prix. He is good betting value at +375, and I'm backing him to get the job done.
He won't win the pole, according to my predictions. Instead, Lewis Hamilton will pip him to it.
Valtteri Bottas for the fastest lap? I believe that the Mercedes #2 will be in rich form this weekend, and providing he can get life out of his tires early enough, he can show what he is capable of.
A podium finish for Max Verstappen sounds about right to me. He will challenge, but a Mercedes 1-2 looks nailed on.
And finally, Charles Leclerc is both my top six bet and dark horse for the weekend. He will be up for this race. The question is, will the SF1000?
Why Bottas Will Win the Emilia Romagna Grand Prix
I'm presuming that it can get very cold when you are stuck in the shadow of the greatest driver in modern F1 history.
But that's something only Bottas and his nearest and dearest know for sure. With that said, he's not in the worst position, is he? He has the best car in the game and gets to live the high life of an F1 star.
On Sunday, I see Bottas coming into this race with a lot of energy. There was no way in a million simulations that he was going to win in Portugal and make Hamilton wait another week to break Schumacher's record. So, will the favor be returned?
Additionally, Hamilton will be coming down a little from his high this week. With pressing questions surrounding his future with Mercedes, as well as slightly diminished motivation for this race, I think Bottas takes it.
At odds of +375 with the best F1 betting sites, Valtteri Bottas is my pick for the 2020 Emilia Romagna GP.
And That's All For Now
Let's hope Sunday's race at Imola lives up to the hype.
This iconic circuit means a lot to F1 fans, given the deaths of Roland Ratzenberger and Ayrton Senna at qualifying and the 1994 San Marino Grand Prix, respectively. For that reason, there will be many drivers hoping to honor both men this weekend.
Another cool takeaway for you is that Alfa Romeo's Kimi Raikkonen is the only active driver to have competed at this track in an F1 race.
Anyway, I've gone against the grain and picked Bottas to win, and I will stand by that until I'm proven wrong. Is there a guy in motorsports that does proving wrong better than Hamilton? Maybe not, but we shall see how it goes.
Of course, Sunday's Grand Prix is not the only auto racing event in the world this weekend — we also have the penultimate race of the 2020 NASCAR season to look forward to.
If you're interested in betting on NASCAR, head over to our picks section and have a look through our motorsports bets and predictions for more.
Good luck with your bets!
August
Sportsbook of the Month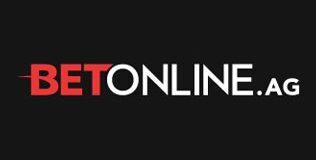 Welcome Bonus
50% up to $1,000