Picks for the 2020 Breeders' Cup Dirt Mile – November 7

Thoroughbred racing has always had sponsors for its biggest races—Longines, John Deere, FanDuel, Runhappy—but I think I like one of the more recent sponsors best: Big Ass Fans.
What's not to like? Their headquarters is in Lexington, Kentucky, and they've been making all manner of industrial, commercial, and residential fans since the turn of the 21st century. Besides, who isn't impressed with a company that invites prospective customers to ask for a quote with "Ready to go Big Ass?"
Funny, right? I think so, but then, I would call them daily just to hear how they answer the phone.
In any case, what we're actually here to talk about is Breeders' Cup Dirt Mile stakes race, which Big Ass Fan began sponsoring back in 2019 and continues that patronage this year. And that's a Grade I stakes race, pal. Top of the line. Purse? How about a million bucks? I don't know about you, but I'm ready to go Big Ass right now.
By the way: The stakes race itself as straightforward as the company that sponsors it: Thoroughbreds three years old and upward travelling (hopefully at great speed) over one mile on dirt track. The goal: The biggest share of the $1,000,000 purse.
Let's move on to what we're all wondering about right now: Who's running in this year's Big Ass Fans Breeders' Cup Dirt Mile stakes? Who's most likely to win? And how might I profit thereby?
Top Contenders in the 2020 Breeders' Cup Dirt Mile
Thirteen horses in all have signed up for this run on Saturday — that's 12 in the starting gate and one also-eligible — so that gives us plenty of long-odds entries to think about. At the shorter end of the odds, the morning line thinks there are only three really likely contenders:
Complexity (2/1)
Jose L. Ortiz will be riding this Chad Brown-trained four-year-old colt. For his part, Brown has taken one protégé to a Preakness win and two others to money finishes at the Kentucky Derby. Ortiz is one of the top jockeys working today. And Complexity has a brief-but-meaty record: Six money finishes in nine career starts, five of them wins.
Knicks Go (7/2)
Trainer Brad Cox has already guided three horses (Covfefe, British Idiom, and Monomoy Girl) to Breeders' Cup victories. Along with jockey Joel Rosario, Knicks Go has some great connections. And his own record is solid: Eight money finishes in 16 career starts, four of them wins. But will that be enough?
Mr. Freeze (6/1)
With wins and placings in the Preakness as well as other Grade I stakes matches, trainer Dale Romans is well-equipped to guide the five-year-old Mr. Freeze to victory. Mr. Freeze has his own story to tell: 12 money finishes in 16 career starts, six of them wins.
Add top jockey Manny Franco to the mix for this race, and you have the ingredients for an upset.
Longshots in the Breeders' Cup Dirt Mile 2020
I find picking long-odds contenders to be one of the best parts of handicapping thoroughbred races. I think most of it has to do with the larger sums of money returned on a 30/1 longshot bet vs the same wager on a 7/5 favorite. Here are the three longshots I seriously considered for what I call a value show bet:
Silver Dust (30/1)
With a jockey like Adam Beschizza and a top-ranked trainer like Bret Calhoun, you have to wonder hos Silver Dust wound up a 30/1 longshot for this race. His record isn't bad: 18 money finishes in 30 career starts, with six wins. In any other field, Silver Dust would be a contender. In this race, not so much. Still, he has a good record for money finishes.
Jesus' Team (30/1)
Despite his newness to thoroughbred training, Jose Francisco D'Angelo took Jesus' Team to third place at the 2020 Preakness Stakes. For his own part, Jesus' Team has a very good record: Eight money finishes in 11 career starts, two of them wins. With a top jockey like Luis Saez aboard for this race, he's certainly in line to finish in the money.
Rushie (20/1)
Javier Castellano will be aboard the three-year-old Rushie for this race, while newer trainer Michael McCarthy watches his protégé in action. Rushie moneyed six of his seven career starts, winning three of them. Obviously, McCarthy knows what he's doing. Is that enough for a win? Probably not, but it certainly sets Rushie up for a show.
Best Bets for the 2020 Breeders' Cup Dirt Mile
Best Bets for the 2020 Big Ass Fans Breeders' Cup Dirt Mile
I like Complexity, jockeyed by Jose L. Ortiz, for the win in the Big Ass Fan Breeders' Cup Dirt Mile.
For a value show bet, while I might stare wistfully at the 30/1 longshots, my show bet will be on the 20/1 Rushie.
My Big Ass Conclusion
The Big Ass Fans Breeders' Cup Dirt Mile stakes runs on Saturday, during Day 2 of the Breeders' Cup Chammpionship races at Keeneland Race Course.
I will be covering all of the Breeders' Cup races at Keeneland Friday and Saturday, November 6 and 7, 2020. You can already check out my picks for the Future Stars Friday stakes races at Keeneland here. I'll have a profile much like the one you're reading now for the Breeders' Cup Classic, as well as an overview of my picks for the other 10 races at Keeneland for Saturday, November 7—Otherwise known as Day 2 of the 2020 Breeders' Cup Championships.
On last thing: You can find all of these races — including entries, jockeys, and wagering options — with a visit to one of our recommended online horse racing betting sites.
August
Sportsbook of the Month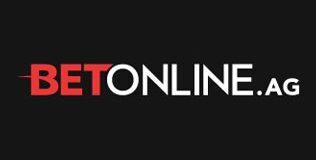 Welcome Bonus
50% up to $1,000