Picks for the 2020 Breeders' Cup Classic – November 7

If you've been waiting for the Breeders' Cup Classic — and who hasn't? — your waiting is over, because Saturday is the day. It's race 12, the last on a race-card containing a handful of ungraded stakes races and nine Breeders Cup Championship stakes races.
I could give you a lot of history about the Breeders' Cup, but you've probably already heard of Wikipedia, so let's get right to my breakdown of the 2020 Breeders Cup Classic,: The contenders, the winners, and the wannabes.
Top Contenders in the 2020 Breeders' Cup Classic
I'm tossing out the morning line favorite right away — as far as I can see, Improbable shouldn't even be on the short-list for this year's Breeders Cup Classic. So that leaves us (in my own order):
Maximum Security (7/2)
Maximum security has the best record in this field — at least on paper. Trained by Bob Baffert and ridden in this race by Luis Saez, Maximum security has already provided ample proof he can do the job: 12 money finishes in 13 career starts, ten of those wins. If there's any truth to that old adage "the past is prologue", then Maximum Security will be able to put a Breeders' Cup classic trophy on his mantle very soon.
Tiz the Law (3/1)
Tiz the Law has gone from racing favorite to the favorite's best friend in a matter of months. He won the rescheduled Belmont Stakes back in June, then promptly lost in an upset to Authentic in the Kentucky Derby this past September.
Barkley Tagg — who's had plenty of success in all three Triple Crown races — is his trainer, and Mannie Franco, who rode Tiz the Law for both the Belmont Stakes and the Kentucky Derby this year, will be aboard for the Breeders' Cup Classic run.
Does Tiz the Law have what it takes? His numbers think so: Eight money finishes in eight career starts, six of those wins. Time will tell.
Authentic (6/1)
The real surprise is Authentic, or at least the morning line's low opinion of him. Authentic not only won the 2020 Kentucky Derby, he deprived the favorite, Tiz the Law, of said win. I call that a positive. I mean, is the morning line nursing some weird kind of grudge here?
Imaginary grudge notwithstanding, Authentic has the trainer (Bob Baffert), the jockey (John R. Velazquez), and the record (seven money finishes in seven starts, five of them wins) to make a Breeders' Cup Classic win happen.
Longshots in the Breeders' Cup Classic 2020
Plenty of chatter about the short end of the list, but who's there for the long-odds ponies, the horses only a mother could love? Me, that's who — at least for the purpose of this picks blog, anyway. Here are three longshots I think have more in them than meets the eye:
Title Ready (30/1)
Trained by Dallas Stewart and ridden for this race by Corey Lanerie, Title Ready has the numbers to prove he can do a money finish in a graded stakes race: He finished in the money 14 of 22 career starts, winning four. His only problem is that most of his successes happened before 2020. Not insurmountable, but, um, concerning…
Higher Power (20/1)
With a jockey like Flavien Prat, does Higher Power need any other proof he can bring home a show ticket? Okay, just kidding. While Prat certainly doesn't hurt Higher Power's chances at a money finish, this five-year-old has the numbers to back himself up: 14 money finishes in 19 starts, five of them wins.
Did I mention his trainer is John Sadler, who's no stranger to money finishes in Breeders' Cup competitions? I probably should have mentioned that.
Global Campaign (20/1)
The four-year-old colt Global Campaign will be ridden in this race by Javier Castellano. The colt is under the tutelage of longtime trainer Stanley M. Hough, and his record is clear enough: Seven money finishes in nine starts, six of those wins — the last two of which were the Woodward Handicap (Grade I) at Saratoga in September and the Monmouth Cup Stakes (Grade III) at Monmouth Park in July.
Best Bets for the Breeders' Cup Classic
I'm buying a win ticket for Authentic, for a number of reasons, one being I like 6/1 odds for a win, and another being that I think Authentic's surprise win of the Kentucky Derby showed he has the ability and the will to do the unexpected.
And my value show ticket for the Breeders Cup Classic is going to be on Global Campaign. This colt has the ability to finish in the money consistently, and his will to win is strong enough to keep him from following the other horses.
You can check out my other coverage of the two-day Breeders' Cup Championship series here:
Incidentally, one of my colleagues here at GS, Noah Davis, has written up a solid look at sleepers in this year's Breeders' Cup Classsic, and it's definitely worth a read.
AUGUST
Sportsbook of the Month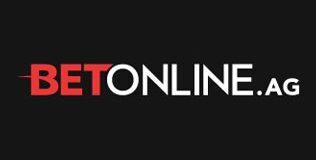 Welcome Bonus
50% up to $1,000
Read Review
Visit Site