Gambling in Virginia: State Laws and the Best Gambling Sites
Virginia Gambling Law Overview
Casino Gambling: Not Legal
Poker: Not Legal
Horse Racing Betting: OTB only
Dog Racing Betting: OTB only
Lottery: Legal
Daily Fantasy Sports: Legal
Charitable Gaming: Legalraffles and bingo only
Social Gambling: Legal
Online Gambling: Not Specified
Virginia gambling law falls somewhere in the middle of the spectrum. It's far from being as liberal as the laws enjoyed by residents of Nevada, but it's also not as restrictive as what can be found in Hawaii or Utah. The state has maintained a balancing act for decades, although the overall gambling industry has slowly grown over the years.
Virginia has an important place in the history of the United States. Not only was it the first colonial possession in British-controlled America, but it's also been the birthplace of eight future presidents of the nation. Given the state's colorful laws, there's at least a decent chance that a few of them enjoyed some games of chance (legal or otherwise) before ascending to the highest office in the land.
This page provides an overview of the legality of gambling within Virginia. Keep in mind, however, that new legislation is being introduced all the time, so the laws can change drastically over the course of a few years. For this reason, anyone considering a major gambling initiative within the state should seek the services of an attorney (preferably one who specializes in gaming law).
The main purpose of this page on Virginia gambling law is to discuss the legality of various forms of gambling in the Commonwealth of Virginia. We'll get to that, but we think it's important to give you some perspective on the issue by sharing some key facts and information about the state.
Virginia Gambling Stats & Key Info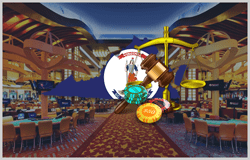 Age Requirements: 18
Approximate Annual Gambling Revenue: n/a
Approximate Annual Gambling Taxes: n/a
Number of Commercial Casinos: 0
Number of Racinos: 0
Number of Tribal Casinos: 0
Casino Regulatory Body: Virginia Racing Commission
Lottery National Rankings: 8th
Virginia, as we've already mentioned, is an easy choice for a list of the least-friendly US states for gamblers. Very few legal forms of gambling exist in Virginia, though a few interesting forms of wagering are available. The section below consists of our educated opinion on Virginia's gaming laws – we don't intend it to be legal advice, and we encourage anyone who has serious legal questions about gaming in the Commonwealth to contact a lawyer familiar with Virginia gaming law.
The Legal Status of Gambling in Virginia
According to the laws of Virginia, "illegal gambling" is defined as
"making, placing or receipt, of any bet or wager in this Commonwealth of money or other thing of value, made in exchange for a chance to win a prize, stake or other consideration or thing of value, dependent upon the result of any game, contest or any other event the outcome of which is uncertain or a matter of chance, whether such game, contest or event, occurs or is to occur inside or outside the limits of this Commonwealth."
At the moment, here are some of the specific gambling-related crimes in the state, as well as their prescribed penalties:
A person who engages in illegal gambling (either local or interstate) is guilty of a Class 3 misdemeanor. If the act involves horse racing, then the charges are changed to a Class 1 misdemeanor.
If a player wins money or some other thing of value through cheating, then they'll be fined anywhere from five to ten times the amount of their ill-gotten winnings. This is in addition to any other penalties that they might face.
Operating an illegal gambling enterprise is a Class 6 felony. If the operator has been in business for at least 30 continuous days or had gross revenue in excess of $2,000 in a single day, they face up to a $20,000 fine and between one and ten years in prison.
Anyone who knowingly assists in an illegal gambling operation is guilty of a Class 1 misdemeanor.
If an owner or landlord allows their property to be used for illegal gambling, they are guilty of a Class 1 misdemeanor. This also applies to individuals who learn about illegal actions and fail to report it to authorities.
A person commits the crime of illegal possession of a gambling device when they sell, transport, manufacture, or give away a device to be used in the willful advancement of illegal gambling. This is considered a Class 1 misdemeanor.
If a person enters themselves or an animal into the wrong class for the purposes of winning a purse, they are guilty of a Class 3 misdemeanor. This applies to contests between vehicles, men, fowl, or beasts.
Counties are also given the power to put ordinances into place regarding illegal gambling. These ordinances may not conflict with state law, and penalties are limited to a $2,500 fine and/or up to twelve months in jail.
Taking the above into consideration, here are the gambling acts that are now illegal within the state of Virginia:
Casino Gambling
Commercial, tribal, and riverboat casinos are all illegal within Virginia. Numerous attempts have been made to change that fact over the years, including Senate Bill 687 in 2012. Introduced by Senator Louise Lucas, this piece of legislation attempted to create the Virginia Casino Gaming commission and a plan for casino gaming within the state. The proposed bill failed, and similar legislation by the persistent Senator Lucas failed again in 2014.
Live Poker
Poker is viewed as a game of chance within Virginia and therefore deemed illegal under the current laws. Senate Bill 849 was introduced by Senator J. Chapman Petersen in an attempt to have the game reclassified as a game of skill, but it failed to gain any traction. In 2013, the issue of whether poker was a game of chance or skill made it to the highest level of lawmaking in the state, but the Virginia Supreme Court refused to rule on the exact nature of poker.
While the absence of poker and casino gambling are a major blow for players and state revenue, anyone within the borders of Virginia still has a number of options to turn to.
Currently, the following forms of gambling are legal under state law
Horse Racing
The first thoroughbred horse racing in the state was held in Gloucester in 1752. Over 200 years later, the Colonial Downs race track would open in New Kent and remain in operation until it closed due to lack of business in 2014. Pari-mutuel wagering is still legal in the state, and customers can enjoy racing action at a number of off-track betting sites. A 2012 bill tried to make historical horse racing machines legal, but it failed to pass.
Charitable Gaming
Oddly, the charitable gaming laws in the state are overseen by the Department of Agriculture and Consumer Services. The current set of laws have been in place since 1995, and they allow for seal cards, pull tabs, raffles, traditional bingo, network bingo, and instant bingo. Charity poker tournaments are prohibited by law.
State Lottery
The state of Virginia has a long tradition of holding lotteries. In fact, "The Great Virginia Lottery" of 1612 was the first ever held in the United States and was used to help fund the settlement at Jamestown. The modern-day version of the lottery was established in 1987, and it offers draw games, scratch-off tickets, and multi-state options such as Powerball and Mega Millions. The State Lottery Department oversees the operations of the game, and sales are limited to land-based licensed retailers.
Social Gambling
You can conduct games such as poker from the privacy of your own home without breaking the law. These games cannot be regular events, however, and there can't be an operator who collects any sort of rake.
Is Online Gambling Legal in Virginia?
In 2011, Bill H1584, HB 1700, and S 1195 were passed by the Virginia legislature. The result of these bills made it illegal to operate or play at an online gaming site based within the state. Fortunately for gamblers, this law does not cover offshore gaming, so players are still free to sign up and play with online casinos and sportsbooks located outside the United States.
Of course, the Unlawful Internet Gambling Enforcement Act (or UIGEA) still stands as something of an impediment. This nasty piece of federal legislation makes it illegal for banks and other financial institutions to process any payment for the purposes of offshore gambling. This has led many of the top names in online gambling to withdraw from the U.S. market, although some are slowly migrating back thanks to the licensed gaming movement in states such as New Jersey and Nevada.
Virginia Daily Fantasy Sports Law
FanDuel and DraftKings won a major victory in March of 2016, when the state of Virginia voted overwhelmingly in favor of regulating DFS contests, adding DFS betting to the short list of legal bets in the Commonwealth. Called the Fantasy Contests Act, the bill outlines how daily fantasy sport sites (which basically means DraftKings and FanDuel) can operate legally in the state, and what they have to do to stay on the right side of the law.
This is technically DFS' first major victory in the US.
This represents the country's first fully-legal recognition of the DFS industry. FanDuel and DraftKings have spent millions in difficult legal battles in a number of states, Virginia chief among them. The two giants of American DFS have been battling it out against proponents of DFS bans, and accusations that DFS wagering constitutes illegal online gambling. The big news first broke in February, when the legislature approved the law and sent it along to Governor Terry McAuliffe for his signature. Thanks to Governor McAuliffe's signature, the Virginia Department of Agriculture and Consumer Service is now in charge of the country's first regulated DFS industry.
So what do these new Virginia DFS sites have to do? For starters, they have to undergo (and foot the bill for) two audits each year, they have to pay a $50,000 annual fee, all employees of DFS sites must be banned from participating in public DFS contests, and the sites have to prove that they can prevent players under the age of 18 from participating in real-money contests.
How did the sites pull this off? The Virginia law includes a strong acknowledgement for betting and gaming related to games of skill. By describing DFS as a game of skill, the giants of DFS had an easy time of proving to lawmakers that it should be regulated and widely-available.
Where Can I Gamble In Virginia?

Riverboat on the Potomac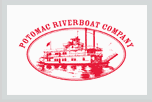 Address:301 Beach Terrace, Colonial Beach, Virginia 22443
Venue Type:OTB and keno parlor
Online Gambling Options in Virginia
The state of Virginia doesn't regulate online gambling or allow any casinos to operate within state lines. But since the state's laws don't mention online gambling at all, it's technically legal to gamble with offshore-based casino, poker, and sports betting sites. Not only is there no example of the state of Virginia prosecuting someone for placing wagers in this way, we can't find any law that might lead to a conviction. You're free to gamble online from the state of Virginia, until the legislature moves to outlaw or regulate Web-based real money bets.
Recommended Gambling Sites for Virginia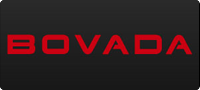 Bonus 50% up to $250
Read Review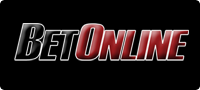 Bonus 100% up to $1000
Read Review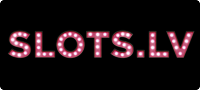 Bonus 200% up to $5000
Read Review
History of Virginia Gambling Laws

Certain forms of charitable gambling legalized.
State lottery legalized, games go live in 1988.
Pari-mutuel betting re-legalized.

Colonial Downs, Virginia's last operating racetrack, closes.
Further Reading on Virginia Gambling Law
If you want to know more about various elements of gambling within the state of Virginia, I suggest consulting the following resources: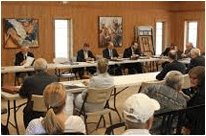 Virginia Racing Commission
A regulatory organization devoted to maintaining fair regulations and conditions within the state's horse racing industry. The site contains information on racing rules, applications for racing licenses, a customer complaint form, and much more.
Virginia General Assembly
The official website for the state lawmakers of Virginia. Read about events in the state capitol, as well as current and past legislation tied to gambling.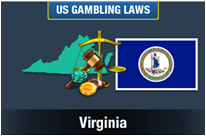 A through look at many of the state's gambling laws that are currently on the books. The punishments for various forms of infractions are included, and links are also included for the gaming laws of the other 49 states.
Virginia Gambling FAQ
I live in Virginia. I read that all gambling is illegal in my county. Is this true?
It might be true. That's because Virginia legislators have taken the unusual step of allowing county governments to restrict gambling countywide, if they're inclined to. It comes from Section 18:2-340;
"The governing body of any county may adopt ordinances prohibiting illegal gambling and other illegal activity related thereto, including provision for forfeiture proceedings in the name of the county."
Virginia is rooted in a strong conservative tradition. Part of the trade-off for allowing the state lottery and charitable gaming now legal in the state was allowing counties the right to opt out of these new forms of regulated gaming. By the way, this same law established penalties for the breaking of gaming laws at the county level – the fines can't exceed $2,500 and no jail term can exceed twelve months.
What makes a home poker game legal in Virginia?
For a state with tough anti-gaming laws, Virginia grants people a lot of freedom when it comes to social gambling. Read Section 18:2-334 of Virginia law, and you'll find this:
"Nothing in this article shall be construed to make it illegal to participate in a game of chance conducted in a private residence."
The law continues to outline a few other things that a legal home poker game must do in order to be legal – the private residence can't be "commonly used" for games of chance, and there must not be an operator. This doesn't do much to unpack the rules, so we'll share our opinions. We figure so long as you don't schedule regular private poker games, you're not using your home "commonly" for poker. As for not having an operator, we're pretty sure the spirit of the law is against the idea of someone profiting from hosting or running a private poker game. So keep it private, keep it disorganized, and make sure you don't pay anyone for running your game, and you'll be on the right side of the law.
Is it legal to display a slot machine in Virginia?
Unlike many other US states, which restrict the ownership and display of slot machines to games "twenty-five years old or older," Virginia's law is pragmatic. So long as the game you display doesn't "… eject something of value," it's legal. That means you can display a game that's either turned off, disabled, or has been modified to return pretend coins or no coins at all. So if you really like the way a slot machine looks, go ahead and display it, just don't display it in a working format, or try to pass off a working slot as a display. The law is pretty clear – so long as the machine works, it's illegal, even if only you and your friends play it every now and then for fun.
What sort of games can non-profit charitable groups offer in Virginia?
So long as your group is recognized by the state, depends 100% on volunteer work, and only offers raffles, bingo, instant bingo, duck races, and legitimate contests of skill or strength, it's acting on the right side of the law. No other game is authorized, you may not pay any employees to host the games, and the state has a long list of additional restrictions, including on winnings and losses. Here's the full list of Virginia's charitable gaming laws.
In Summary
Like many states, Virginia gambling law allows for the lottery, pari-mutuel racing, and charitable games such as bingo and raffles. Where it differs, however, is that all forms of casino gambling are prohibited, from riverboat gaming to tribal facilities operated by Native Americans.
Because of the casino ban in the state, a tremendous amount of revenue is lost annually to neighboring states that do offer land-based gaming establishments. This has been felt in numerous sectors of the industry, and even the state's lone race track closed in 2014 party because of business being lured elsewhere by casino games.
There are however, numerous politicians and private groups that are actively campaigning for a greater amount of gambling to be allowed in the state. There have also been serious discussions about the benefits of licensed online gambling, although most of these are still in the exploratory phase. These items have a way of quickly gaining momentum, however, so don't be surprised to see major changes to the Virginia gambling laws within the next decade.