Gambling in Rhode Island: Online Gambling, Live Venues and Laws
Rhode Island Gambling Law Overview
Casino Gambling: Legal
Tribal Gambling: Legal

(under federal law; de facto block in place by state)

Poker: Legal
Horse Racing Betting: Legal
Dog Racing Betting: Not Legal
Lottery: Legal

(State-Owned)

Daily Fantasy Sports: Pending

(Attorney General Opinion states DFS is legal under state law; recent efforts to enact legislation have been stalled amidst debate with the Rhode Island Lottery)

Charitable Gaming: Legal

(only in approved formats)

Social Gambling: Pending

(2016 bill introduced to exempt home games and other social gambling is still under consideration; social games are not subject to active prosecution)

Online Gambling: Not Specified

(Players can use unregulated sites without fear of penalty)
The information in the box below provides a comprehensive overview of Rhode Island's tangled web of gambling laws.
As an Eastern Seaboard state and one of the original 13 colonies, Rhode Island is steeped in the complex history of puritan religious rule.
But not in the way one might suspect, as founder Roger Williams constructed his new colony after being expelled by puritanical leaders in Massachusetts for spreading "dangerous opinions."
Seeking a land where citizens could be free to live their lives according to personal conviction, Williams founded Rhode Island to provide a bastion of personal liberty.
As such, the area soon became home to a thriving lottery industry, as towns and villages used the collected profits to fund building projects and trade missions.
Much of Rhode Island's early colonial development throughout the 17th and 18th centuries, at least on the municipal level, was funded by lotteries supervised by the Masonic lodge and other community organizations.
Eventually, the passage of a state constitution in 1843, and associated General Laws in 1896, saw Rhode Island's political class move to ban lotteries, and gambling in any form.
Section 11-19-1 of the state's General Laws outlines the parameters of "forms of gambling prohibited," using the following language to ban lotteries and games of chance:
"Every person who shall, directly or indirectly, set up, put forth, carry on, promote, or draw, publicly or privately, any lottery, chance, game, or device of any nature or kind whatsoever, or by whatsoever name it may be called, for the purpose of exposing, setting for sale or disposing of any money, houses, lands, merchandise, or articles of value, or shall sell or expose to sale lottery policies, purporting to be governed by the drawing of any public or private lottery, or shall sign or endorse any book, document, or paper whatsoever, for the purpose of enabling others to sell, or expose to sale, lottery policies, except as authorized in this chapter and in title 41 and chapters 61 and 61.2 of title 42, shall be deemed guilty of a felony and shall be imprisoned not exceeding two (2) years or be fined not exceeding two thousand dollars ($2,000)."
Curiously, while the General Laws direct citizens to abstain from certain forms of gambling, they don't specifically define "gambling" in any way.
Despite the state's desire, at least at the turn of the 19th century, to impose widespread prohibitions, the gambling industry there has slowly and steadily expanded over the last 100+ years.
In what was generally led by voter referendum, with the occasional assist from law makers using the budgetary process to change the law, Rhode Island ushered in pari-mutuel wagering on horse races in the 1930s and a state lottery in the 1970s.
Eventually, devices that mimic slot machines were added to the mix, effectively turning the state's two racetracks into "racinos." From there, Rhode Islanders did put a halt to the industry expansion, voting to reject outright casino table gaming in 1994.
The march of progress continued unabated though, and with the state losing millions of dollars in revenue to neighboring Massachusetts and its massive Foxwoods Casino, table games were approved in 2012.
Today, the country's smallest state maintains a fittingly quaint, but quite active, legal gambling industry. Online play and daily fantasy sports (DFS) aren't in the mix quite yet, but essentially every other form of gambling aside from greyhound racing can be enjoyed in the Ocean State.
Rhode Island Gambling Stats & Key Info
Age Requirements

18 (for all types)

Number of Commercial Casinos

2

Number of Racinos

2

Number of Racetracks

0 (none active)

Number of Tribal Casinos

0

Casino Regulatory Body

Rhode Island Lottery and Division of Gaming & Athletics

Racing Regulatory Body

Division of Gaming & Athletics

Lottery National Rankings

A+ with 100% true lottery drawings (per Lottery Post's State Lottery Report Card)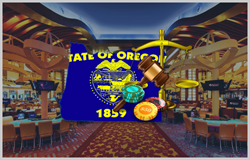 Legal Status of Gambling in Rhode Island
Fittingly enough for a state founded on the concept of religious freedom, Rhode Island allowed residents to wager on lotteries during its early colonial era, using the funds to support infrastructure projects and social development. Between 1744 and 1843, placing bets on local lotteries was considered to be customary part of civic duty.
Eventually, the state's conservative political elite sought to outlaw all forms of gambling, beginning with the passage of a state constitution in 1843.
By 1896, a series of General Laws were passed which specifically listed several forms of prohibited gambling, including any game of chance, lottery drawing, or bookmaking operation.
The tide had turned by 1934, when voters overwhelmingly supported a ballot measure legalizing pari-mutuel betting on horse races. Within months, construction on Narragansett Park was complete, paving the way for a new era of legalized gambling throughout Rhode Island.
By 1947 the state opened its second racetrack, Lincoln Downs, and the industry thrived there until the mid-1970s when both tracks were shuttered.
Lincoln Downs was eventually converted into the Twin River Casino residents of Rhode Island know today.
The state's gradual shift from anti-gambling bastion to a more permissive stance took a leap in 1973, when voters once again made their voices heard. This time, they passed a ballot initiative calling for the creation of the Rhode Island Lottery, and within a year, tickets were being sold statewide.
More games were added to the legal list, as "pull-tab" scratch card lotto games and bingo for senior citizen homes were permitted in 1983 and 1987, respectively.
Voters pushed back against the gambling expansion craze in 1990, rejecting a measure to allow off-track betting on races held outside the state. Even so, lawmakers took things into their own hands one year later, passing a budget which included provisions for certain off-track betting activities at Newport Jai Alai and Lincoln Greyhound Park.
When the inclusion of video lottery terminals (VLTs) – a fancy name for slot machines – was passed in 1992, both facilities took the leap from racetrack to full-fledged slot parlor "racinos."
These VLTs were made more acceptable to Rhode Islanders – politicians and the public alike – after the opening of Foxwoods Casino began siphoning players across the state border.
The ebb and flow between lawmakers and voters continued in 1994, as citizens rejected a referendum which would've allowed full-scale casino table gaming. It would be 18 long years – the number of Rhode Island's gambling consent age coincidentally – before voters would lend their support to table games like blackjack, baccarat, and roulette being spread within their state.
The 2012 passage of table gaming at Twin River Casino and Newport Grand Casino officially ushered Rhode Island into the modern age of gambling. Today, Twin River's collection of more than 4,500 slot machines makes it's the seventh largest slot provider in the entire country, rivaling many of the largest venues on the Las Vegas Strip.
Twin River Management wound up acquiring its rival, and in 2016 voters narrowly approved a pair of ballot measures which will see the Grand Newport's operations moved to Tiverton, a town situated along the Massachusetts border which can better compete with Foxwoods.
Like many American states, Rhode Island has gradually cast aside its historical aversion to gambling, partly in recognition of religious shifts towards tolerance, with a bit of tax-related revenue thrown in.
Gamblers here can feel comfortable playing their favorite games without running afoul of the law, and almost every form of gambling is permitted in one way or another. The exceptions to that are online gambling and daily fantasy sports, but legitimate progress has been made on both accounts, and in all likelihood both segments of the industry will be fully legalized and regulated within the next 1-2 years.
Where Can I Gamble in Rhode Island?

Newport Grand Casino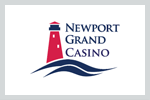 Address: 150 Admiral Kalbfus Road, Newport, RI 02840
Website: http://www.newportgrand.com/
Venue Type:Commercial

Twin River Casino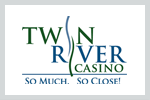 Address: 100 Twin River Road, Lincoln, RI 02865
Venue Type:Commercial

Twin River Tiverton Casino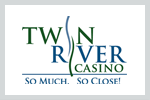 Address: 1199 William S. Canning Blvd., Tiverton, RI, 02878
Venue Type:Commercial
**Twin River scheduled to open in Summer 2018
Online Gambling Options in Rhode Island?
Residents of Rhode Island are emblematic of the majority of Americans when it comes to online gambling.
The state's original laws include no specific mention to online gambling, or even the terms "internet" and "electronic," and no amendments or bills addressing the industry have been introduced.
As such, no examples of a player being punished for gambling online in the state can be found.
Of course, access to the world's major online casinos, poker rooms, and sportsbooks is still largely restricted there. Due to the passage of the Unlawful Internet Gambling Enforcement Act (UIGEA) of 2006, business participating in online gambling related activities is banned under federal law.
The UIGEA forced established, regulated operators to depart the U.S. market, leaving a handful of "rogue" sites to serve American players who still enjoy real money wagering over the internet.
The Department of Justice (DOJ) issued a revised opinion on the Wire Act of 1961 – the federal law used as the basis for the UIGEA – stating that it only applied to sports betting, and not poker or casino gaming. That paved the way for states to authorize their own online casinos and poker rooms, but to date only Nevada, New Jersey, and Delaware have done so.
Players there can access online gambling sites that are fully regulated and linked to land-based casinos in the jurisdiction. Agreements to share player pools are in place between Nevada and Delaware, and the latter has even publicly floated the possibility of linking with Rhode Island – suggesting that online gambling regulation may be in the works there down the road.
That's still a long ways off, however, and today Rhode Island players rest in the same legal "grey zone" as 47 other states.
As for operators of illegal online gambling sites, the state doesn't mess around in that regard.
Rhode Island state police made headlines in April of 2016, following a raid which netted 16 arrests of individuals accused of running an illicit bookmaking scheme over the internet.
Rhode Island Gambling FAQ
It's A Free Country, So I'm Free To Host A Poker Game At My House, Or Engage In Some Other Forms of "Social" Gambling, Right?
We'd all love to believe that about America, but restrictive laws go hand in hand with apple pie.
In the case of Rhode Island, section 11-19-20 of the state's General Laws – which covers "Inducing others to visit gambling place" – expressly forbids private citizens from gambling amongst themselves.
And as the law's strict penalty demonstrates, Rhode Island is rather serious about dissuading residents from getting together for a weekly poker game:
"Every person who shall, on any pretext whatsoever, invite, entice, persuade, or induce any other person to visit any house, room, or other place kept for the purpose of gambling, with the intent that that other person shall at that place engage in gambling or playing at any game of chance, for money or other valuable consideration, shall be fined not less than five hundred dollars ($500) and be imprisoned one year."
And sure enough, state lawmakers were expressing their concern over the potential for social gaming laws to infringe on civil liberties as recently as 2016.
In January of that year, Rep. Gregg Amore (D-East Providence) introduced House Bill 7141, which sought to protect ordinary people from the state's harsh anti-gambling penalties. As Rep. Amore described the situation in a press release announcing the bill, many activities already enjoyed by millions of Rhode Islanders technically made them criminals:
"Ten neighborhood friends kick in $10 each for a Superbowl pool, the winner walking away with all $100. They have just broken the law.
A group of friends in a workplace organize an NCAA March Madness pool — the individual picking the greatest number of games correctly winning the whole pot.
They, too, are breaking the law, and it doesn't matter that President Obama fills out an NCAA bracket [on live TV] or that the governors of Massachusetts and Washington engage in a friendly wager over the Patriots-Seahawks game."
If passed, House Bill 7141 would amend the state's General Laws to include protections for social gaming, specifically exempting games where players maintain a prior social relationship, and are not acting as professionals.
Rep. Amore's efforts ultimately languished in committee, with the House recommending House Bill 7141 for "further study" in March of 2016.
Is It True That One of the World's Largest Slot Parlors in America Can Be Found In the Nation's Smallest State?
Oddly enough, this is true, as Twin River Casino is home to more than 4,500 video lottery terminals (VLTs) – which are simply slot machines by another name.
That puts Rhode Island's gambling crown jewel in 7th place on the global rankings, sitting slightly ahead of Maryland Live Casino's 4,200+, and just behind the 4,600+ machine lineup at 6. Hipódromo Argentino de Palermo in Buenos Aires, Argentina.
Twin River Casino also spreads over 100 live dealer table games and 16 poker tables throughout its 160,000 square feet of gaming floorspace. This massive operation generates hundreds of millions of dollars in annual revenue, while sending millions to state coffers each year in taxes and licensing fees.
In July of 2015, Twin River Management company completed its acquisition of rival Grand Newport Casino. Soon afterward, Rhode Island's leading casino operator embarked upon an ambitious plan to move the Newport Grand's operations to a newly built casino resort complex in Tiverton, with project completion scheduled for the summer of 2018.
Will Online Gambling Ever Be Authorized, Either By Voters or Lawmakers?
You never really know when it comes to state legislators and online gambling… just ask California after online poker fell apart yet again for the 10th year and running.
But even considering the difficulty of the task, one can imagine the progressive political climate in the "Ocean State" paving the way for a regulated iGaming industry sometime soon.
Rhode Island's political class has already shown a propensity for following, rather than leading, when it comes to gambling issues. And on the same note, local leaders appear to be intent on closely guarding the state's small population of gamblers from regional neighbors.
For these reasons, Rhode Island sought to expand its gambling industry during the 1980s and 1990s, following the debut of Foxwoods Casino in Connecticut. With the local racetracks reporting heavy losses as locals headed across the border, Rhode Island authorized video lottery terminals (VLTs) to give players thousands of reasons to stay.
Fast forward to 2017, and a similar trend has emerged within the iGaming space.
Atlantic City, New Jersey is just a few hours away from the capital of Providence, so players who want to enjoy the modern online casino craze have a viable outlet. And when they head down the coast, Rhode Island loses potential gaming revenue.
As longtime casino rival Massachusetts actively considers its own iGaming legislation, along with regional powerhouses New York and Pennsylvania, the state of Rhode Island has every incentive to enact its own online gambling laws in the near future.
With that said, any move in that direction would likely come only after one of these other states has already set the precedent.
History of Rhode Island Gambling Laws
1744-1843
Informal lotteries thrived throughout the colony / state, supporting municipal development until they were banned in 1843.
1843

Rhode Island enacts its state constitution, which brings a temporary end to the age of legal lotteries.
1896
Rhode Island's General Laws are amended to include section 11-19-1, which outlines the prohibited forms of gambling as "any lottery, chance, game, or device of any nature or kind whatsoever, or by whatsoever name it may be called, for the purpose of exposing, setting for sale or disposing of any money, houses, lands, merchandise, or articles of value."
1896
Section 11-19-14 of the General Laws explicitly outlaws bookmaking and sports betting.
1934
On May 18th, turning out by a 3-1 margin in favor of expanding the state's gambling laws, Rhode Island voters approve a measure to legalize pari-mutuel betting on horses and greyhounds. On August 1st of that year, the Narragansett Park racetrack opened to the public.
1973
On November 6th, voters overwhelmingly passed Proposal 4 by a 61% to 38% margin, authorizing the creation of the Rhode Island Lottery.
1974
Lawmakers quickly pass the legislation required to officially create, launch, and regulate the Rhode Island Lottery.
1974
On May 1st, tickets for "The Lott" – Rhode Island's first state-supervised lottery program – went on sale. On May 30th the first drawing took place at the State House.
1983
Section 11-19-35 of the General Laws permits the Rhode Island Lottery to regulate the sale of so-called "pull tab" (similar to scratch cards) lottery tickets to "religious, fraternal, civic, educational, veterans', or charitable organizations." This law expands the scope of lottery sales in the state, by allowing accepted organizations to act as third-party distributors.
1987
Section 11-19-32.1 of the General Laws allows bingo to be played, for prizes totaling less than $400, at any senior citizen living facility.
1988
The Rhode Island Lottery joins up with the Multi-State Lottery Association as a charter member, bringing major national games like Powerball and Mega Millions to the state for the first time.
1990
Voters reject Proposal 3, which would've permitted off-track betting on horse races, by a 63% to 36% margin.
1991
On June 7th, Governor Bruce Sundlin signs a budget package which contains a provision allowing certain days to be devoted to off-track betting at two locations. Newport Jai Alai and Lincoln Greyhound Park were subsequently allowed to simulcast 104 races per year beginning in July.
1992
On June 30th, the General Assembly votes to authorize video lottery terminals (VLTs), which closely resemble slot machines in terms of appearance and game play, within the state's two pari-mutuel betting facilities.
1992
On September 13th, the Rhode Island Lottery introduces the state's first legal keno games.
1992
On September 19th, the first VLT machines go live at Newport Jai Alai and Lincoln Greyhound Park.
1993
The state's original General Law on gambling is amended to allow local jurisdictions within Rhode Island to run their own lottery programs. Section 11-19-1.1 also created the Rhode Island Lottery Commission.
1994
On November 8th, following months of proposals from various parties to construct casinos of different size and scope, voters reject a measure to expand to full-scale table gaming.
1998
The Bureau of Indian Affairs (BIA) places 31 acres of land owned by the Narragansett Tribe of Indians in trust, which the tribe intends to use for a casino building project. The state government quickly appealed, however, and over the next decade Rhode Island successfully blocked its tribal groups from getting in on the casino game.
2010
On May 15th, Governor Donald Carcieri signed legislation officially outlawing greyhound racing, in an effort to divest Twin River Casino of its prior pari-mutuel racing obligations.
2012
On November 6th, voters lend their full support to Question 1 and Question 2, thus authorizing state-operated casino gaming at the Twin River and Newport Grand casinos, respectively. This transformed the former pari-mutuel betting facilities / slot parlors into full-fledged casinos capable of competing with regional neighbors like Foxwoods in Connecticut.
2015
In December, the state's first poker room – a 16-table facility at Twin River Casino – opened to the public. The decision was enabled by 2012's table game expansion, and approved by the state lottery.
2016
On February 4th, the state's Attorney General issues an opinion which holds that daily fantasy sports (DFS) is not a game of chance, and is thus legal under state law.
2016
On November 6th, voters approve Question 1 – which calls for the construction of a new casino in Tiverton – is passed by a 55% to 45% margin in a statewide referendum. Days later, the town of Tiverton held its own municipal vote on the matter, with 4,305 residents voting in favor, and 3,939 against. The votes paved the way for Twin River Management to move its newly acquired Newport Grand Casino operations to Tiverton's top of the line facilities. Furthermore, the close proximity of Tiverton to the Massachusetts border allows Rhode Island to "defend" its gambling population from competitors like Foxwoods.
Daily Fantasy Sports in Rhode Island
As of now, daily fantasy sports (DFS) sites like DraftKings and FanDuel can be accessed from Rhode Island, and neither platform lists the state as restricted.
That's because Attorney General Peter Kilmartin issued an opinion February 4, 2016 which held that DFS contests do not fall under the "game of chance" classification, and thus aren't prohibited by state law.
As stated by Kilmartin, the dominant factor test used to determine chance-based gambling from other skill-based pursuits puts DFS in the latter category:
"It is the opinion of this office that Daily Fantasy Sports may currently operate legally in the State of Rhode Island.
Recognizing that although the outcome of some games are purely based upon chance and others entirely on skill, it is clear that DFS, like most games, is a mixture of these factors. … The Supreme Court of Rhode Island has adopted the 'dominant factor' test to determine if chance exists in a lottery scheme.
Applying the 'dominant factor' standard, I do not believe that daily fantasy sports constitute a 'game of chance' and therefore, daily fantasy sports games to not constitute a lottery under Rhode Island law."
Kilmartin closed his opinion by urging state lawmakers to author legislation which would expressly legalize and regulate the DFS industry.
One day later, Rep. Raymond Gallison (D-Bristol) heeded that call, introducing House Bill 7492 to allow DFS operators to apply for a license through the Rhode Island Department of Business Regulation.
A month after that, Rep. Jean Philippe Barro (D-Pawtucket) introduced his own DFS-related bill, which would require payments of $10,000 from licensed DFS operators.
Both bills were referred to the House Finance Committee, but Gallison's was never given a hearing, while Barro's was "held for further study."
As of today, the legislative momentum to officially regulate DFS in Rhode Island has stalled. On the other hand, no efforts to ban the contests, or otherwise reverse Kilmartin's opinion, have been launched.
One organization which has aligned itself against DFS in the state is the Rhode Island Lottery. Despite previous suggestions that it may enter the DFS space itself should the state begin regulation, Division of Lotteries lawyer Marilyn Shannon McConaghy penned a letter to the House Finance Committee on May 11, 2016 which stated that DFS should be considered gambling:
"Regardless of whether Daily Fantasy Sports games are considered games of skill or games of chance … they are 'gambling' under Rhode Island law.
Rhode Island law defines 'gambling' as any 'game' played for the purpose of 'disposing of money, and also prohibits bets, wagers or pools sold 'upon the result of any trial or contest of skill, speed or power of endurance of man or beast.'"
As the Rhode Island Lottery contends, any effort to change state laws on gambling – which it contends DFS is – must be approved by voters via ballot referendum, and not through legislative means.
The input provided by the Lottery was enough to dissuade Governor Gina Raimondo and her administration from backing the DFS bills, which explains their sudden lack of support among legislators.
Currently, DFS remains stuck in state of quasi-legality throughout Rhode Island. The state has no laws on the books to ban it, and its Attorney General is on the record with an official opinion supporting DFS as a legal pursuit under the state's constitution. Accordingly, the major DFS sites operate in Rhode Island, and lobbyists representing the industry have testified that an estimated 170,000 residents – roughly 1/10 of Rhode Island's population – plays DFS for real money.
Even so, one cannot accurately list Rhode Island as a locale where DFS is technically legal, and it's definitely not regulated by any state agencies. And until lawmakers there successfully collaborate with the Lottery to find equal ground, that may remain the status quo for the foreseeable future.
In Summary
The small state of Rhode Island has two casinos and a third scheduled to open in 2018. Though the original settlers were of the Puritan religion, this hasn't carried over into the gambling options in the state today.