Gambling in New Mexico – Laws, Regulations, and Where to Gamble
New Mexico Gambling Law Overview
Casino Gambling: Legal
Tribal Gaming: Legal
Poker: Legal
Horse Racing Betting: Legal
Dog Racing Betting: Not Legal
Lottery: Legal
Daily Fantasy Sports: Not Specified
Charitable Gaming: Legal
Social Gambling: Not Specified
Online Gambling: Not Specified
Like many states, New Mexico was slow to adapt to most forms of gaming.
Prior to 1990, their gambling laws only allowed for horse racing. But this changed in 1995, when then-Governor Gary Johnson both signed a tribal gaming pact and approved a statewide lottery.
Now, the Land of Enchantment offers several forms of gaming, including horse racing, lottery, poker, and charitable gambling.The state has also explored online gambling options, which has caused strain with tribes.
We'll cover this later, but let's first discuss numbers behind New Mexico's gambling industry, legal notes, online gambling's status, and where you can find their casinos and racinos.
Ever since Gov. Johnson signed a compact with the state's tribes, New Mexico and Native Americans have worked closely together in the casino gaming industry.
Both sides have since amended the agreement in 2000 and 2007, whereby the 14 tribes report Net Win. The latter is the amount wagered on casino games, less the amount paid back in winnings, less state and tribal regulatory fees.
As for the "less state" aspect, tribal casinos and the state share 26% of gambling revenue, less the amount paid in winnings.
This arrangement has sometimes been rocky, with then-Attorney General Patricia A. Madrid suing tribes for not sharing revenue. But in contrast to a state like Minnesota, which doesn't tax tribal casinos, New Mexico at least gets something from their casinos.
Their other big source of gambling revenue is the New Mexico Lottery. Offering both state and multi-state options, their lottery games generate over $140 million per year, with more than $40 million of this going to the state's General Fund.
This amount doesn't rival most states, but it's significant for New Mexico since they only have 2.09 million residents. The $100 million coming in from tribal casinos and the lottery helps the state provide higher education, build hospitals, and fund important programs.
New Mexico Gambling Stats & Key Info
Age Requirements

18 for lottery, pari-mutuel; 21 for tribal casinos

Approximate Annual Gambling Revenue

$840 million

Approximate Annual Gambling Taxes

$100 million

Number of Commercial Casinos

0

Number of Tribal Casinos

21

Casino Regulatory Body

New Mexico Gaming Control Board

Lottery National Rankings

41st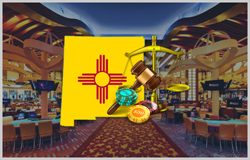 Transition to Legal Status of Gambling
As you can see above, New Mexico's minimum age requirement for tribal casinos is 21.
The Pojoaque tribe tried forcing their way out of their state agreement in 2014, requesting that the casino age requirement be lowered to 18, alcohol be served on gaming floors, and the revenue-sharing model be dropped.
Lowering the minimum casino age to 18 isn't unheard of because several other states allow this. But a federal judge from Albuquerque ruled against all of the requests from the tribe's lawsuit.
Another event that almost rocked the status quo is when the Navajo Nation threatened to opt out of revenue sharing if the state legalizes online gaming. Given that New Mexico has yet to regulate internet gaming, the Navajo Nation hasn't pressed further on their request.
Legal Status of Gambling in New Mexico
New Mexico has the broadest definition of illegal gambling that we've ever seen: "making a bet."
Statue 30-19.2 goes on to state that even being in a place with the intent to make a wager constitutes as illegal betting. The first offense for violating these laws is a petty misdemeanor, while the second offense is a felony.
At first glance, it seems that New Mexico has some of America's toughest gambling laws. But they include the following exceptions in statue 30.19.1, which allow for legal gambling:
Statue 30.19.1 (3): a lottery as defined in this section.
Statue 30.19.1 (4): betting otherwise permitted by law.
New Mexico's criminal code is full of laws that center on illegal gambling operators.
Section 30-19-3 lays out reasonable restrictions against those who facilitate bets or conduct an illegal lottery.
Statue 30-19-4 deals with people who allow illegal gambling and gambling devices on their premises. But as long as they aren't directly involved in the action, the property owner is only guilty of a petty misdemeanor.
One of the strangest things we see in New Mexico's laws is statue 30-19-5, which dedicates several paragraphs to those who illegally deal gambling devices.
Dealing gambling devices illegally is defined as "any device which he knows is designed exclusively for gambling purposes or anything which he knows is designed exclusively as a subassembly or essential part of such device. This includes, without limitation, gambling devices, numbers jars, punchboards and roulette wheels."
An exception is made for those who deal "antique gambling devices," or those made before 1970.
New Mexico's rigid gaming laws are meant to protect their lottery and tribal gaming industries, which bring lots of money into state coffers. Of course, given the large number of available casino, you have plenty of options.
Casino Gambling
We count 21 casinos and 5 racinos in New Mexico at the time of this writing. This is a huge amount considering the state's population of 2.09 million residents.
Most of the casinos are concentrated in the Albuquerque and Santa Fe area, where the majority of the population lives. Other casinos are strategically located on the borders, including the Sunland and Zia Park racinos bordering Texas.
Frankly, we're surprised that there aren't more New Mexico casinos near Texas, given the latter's huge population and lack of casino gaming.
14 tribes operate at least one casino in the state, collectively earning hundreds of millions of dollars. The Sandia Pueblo tribe makes the most annually with their Sandia Casino, earning over $164 million in revenue in 2016.
Charitable Gaming
New Mexico isn't the most-liberal state when it comes to charity gambling.
Their Bingo and Raffle Act [60-2F-1 NMSA 1978] makes bingo, raffles, pull-tabs, and door-prize drawings legal when run by recognized charities.
No casino-style games are permitted, which is standard for most states. But where New Mexico differs from the majority is that they also ban skill-based charity games like poker and bridge.
If a non-profit is offering prizes worth more than $99, they must obtain special and expensive licensing from the state.
Horse Racing
Pari-mutuel wagering has been legal in New Mexico since the 1930s, and they officially began offering horse racing when La Mesa Park opened in 1946.
The Land of Enchantment had a lucrative pari-mutuel industry up until the late 1980s, when Texas legalized horseracing and hurt them. The state's pari-mutuel industry stabilized, though, when slot machines were approved for racetracks in the 1990s.
State Lottery
New Mexico was late to legalize a lottery, but they finally did so in 1996. It's a good thing that the state got onboard because the New Mexico Lottery has provided a boost to the government's General Fund.
Minus payouts and other expenditures, the state lottery contributes over $40 million annually to the General Fund.
Live Poker
Several tribal casinos around the state offer poker rooms. One example is the Buffalo Thunder Casino, which features plenty of cash tables, tournaments, and a bad beat jackpot.
Social Gambling
The New Mexico criminal code fails to address private games and social gambling. Furthermore, the State Attorney General's office has never issued a clear statement on the matter.
We're not lawyers, but failing to distinguish private gambling from criminalized gaming usually means that it's frowned upon. At best, social gambling is a grey area in New Mexico as long as the host isn't profiting in any way.
But we have confidence in private gaming when considering that New Mexico has never arrested anybody for the activity.
Where Can I Gamble in New Mexico?
Online Gambling Options in New Mexico
Like social gambling, New Mexico also fails to specifically address online gaming. But this doesn't necessary means that the activity is legal.
Statue 30-19.1 contains the following excerpt, which could possibly be used to pursue online gaming:
"'Gambling device'" means any contrivance, other than an antique gambling device, that is not licensed for use pursuant to the Gaming Control Act, and that, for a consideration, affords the player an opportunity to obtain anything of value, the award of which is determined by chance, even though accompanied by some skill, whether or not the prize is automatically paid by the device."
A page on the state's Gaming Control Board's website also discusses internet gaming. While this doesn't claim that New Mexico will prosecute online gamers, it's not a ringing endorsement either:
"Internet gambling is expressly prohibited by Federal law. This falls under 31 U.S.C.A. §5361, Unlawful Internet Gambling Enforcement Act. The State of New Mexico, and the New Mexico Gaming Control Board do not regulate, license, control or in ANY way sanction, endorse or approve any Internet or on-line gambling, betting activity, wagering or any aspect thereof. Any statement, reference or opinion to the contrary is wrong. Such activity is strictly prohibited and not authorized, approved or sanctioned in any manner by New Mexico regulatory authorities."
One point worth making about the Gaming Control Board passage is that online gaming isn't prohibited by federal law or the Unlawful Internet Gambling Enforcement Act (UIGEA). Instead, the UIGEA makes it illegal for American financial institutions to process transactions related to internet gaming.
In any case, New Mexico doesn't come out and say that Internet gaming is illegal in their state. But given statue 30-19.1 and the Gaming Control Board's statement, we'd err on the side of caution.
The good news is that the state has never prosecuted anybody for gambling online, nor have they pursued any operators. That said, New Mexico natives can likely play at offshore online casinos and poker sites without fear.
Recommended Gambling Sites for New Mexico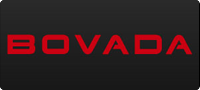 Bonus 50% up to $250
Read Review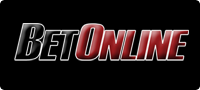 Bonus 100% up to $1000
Read Review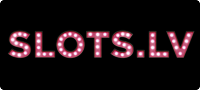 Bonus 200% up to $5000
Read Review
New Mexico Considering Daily Fantasy Sports
In late 2016, state House Majority Leader Nate Gentry introduced legislation that seeks to legalize daily fantasy sports (DFS).
Gentry told the Albuquerque Journal that he's confident in his bill because the federal government states that DFS is not gambling. Furthermore, fantasy sports are omitted from the UIGEA.
Gaming Control Board memberDonovan Lieurance has a different interpretation, claiming that DFS isn't authorized under the state's Gaming Control Act. But this isn't entirely true, given that the state has yet to explore the matter and offer a legality ruling.
Tensions between State and Tribal Gaming
New Mexico and tribal gaming interests have had tensions dating back to 1990, when then-Governor Bruce King had a task force discuss gaming pacts with various tribes. The task force negotiated a compact for Class I and Class II gaming (bingo & pull-tabs), which the tribes rejected.
In 1994, Gary Johnson defeated King in the election and assumed governorship the following year. Johnson's office successfully negotiated a deal with the tribes in 1995, paving the way for the Cities of Gold Casino to open in Pojoaque.
The aftermath has seen the state and tribes squabble over their revenue-sharing model. The deal is that tribal casinos will share revenue, provided that competition is kept to a minimum.
This arrangement has been tested a few times, beginning with New Mexico Attorney General Patricia Madrid suing the tribes for failing to pay the agreed-upon revenue share. The tribes settled and worked out a new deal with the state.
In 2013, the Navajo Nation took exception with New Mexico's interest in online gaming. They proposed a compact that would see them stop sharing slots revenue with the state if internet gaming is legalized.
Gov. Susana Martinez worked with Navajo Nation on the deal, but it was never looked at by the state House or Senate. We assume that the issue will stay buried as long as New Mexico doesn't become serious about regulating online gaming.
In 2014, the Pojoaque Pueblo tribe asked the federal government to remove them from New Mexico's oversight. Additionally, the tribe no longer wanted to pay its share of slots revenue, which worked out to $5 million annually back then.
Other stipulations include being able to allow 18-year-old gamblers; accept social security and payroll checks; and serve alcohol in the gambling area.
"The state believes they created Indian gaming," said Pojoaque Pueblo Gov. George Rivera at the time. "The state becomes a partner if there could be a working relationship. When there's not a working relationship, Indian gaming doesn't go away – the state just becomes less and less involved."
Pueblo's bid to reduce restrictions against them and avoid paying shared revenue ended when an Albuquerque-based federal judge ruled against the tribe.
In 2015, Gov. Martinez chose not to allow the Fort Sill Apache tribe open a casino.
New Mexico Gambling FAQ
What Charity Games are Allowed?
According to the Bingo and Raffle Act, bingo, raffles, pull-tabs, and door prizes are legal when offered by approved charities.
Not permitted are casino-style games like blackjack, craps, or roulette; and skill-based games like poker, bridge, and bowling. Also note that the state requires extra licensing if you give out prizes worth over $99.
Is My Home Poker Game Legal?
Again, we're not lawyers. But we assume that you can safely play a social poker game as long as the prizes aren't excessive, and the host isn't profiting in any way (i.e. rake, selling food & alcohol).
The New Mexico criminal code doesn't directly address home poker games and other means of private gambling.
This doesn't necessarily mean that the state can't use vague language in its criminal code to prosecute somebody – especially high stakes players. But given that nobody has been arrested just for holding a home poker game, you're likely safe.
Is Online Gambling Legal in New Mexico?
This is another area that New Mexico fails to directly cover in their criminal code.
Section 30-19.1 essentially states that any device that allows you to make real money bets constitutes an illegal gambling device.
The Gaming Control Board also states on their website that Internet gaming is illegal by federal definition (it's not technically), and they support this notion.
Of course, it's important to note that New Mexico has never taken any serious steps to arrest anybody for internet gaming, nor have they pursued offshore operators.
History of New Mexico Gambling Laws
1946
La Mesa Park opens in Raton and becomes state's first pari-mutuel facility
1987
Texas legalizes horseracing and hurts New Mexico's pari-mutuel industry
1988
Federal government passes the Indiana Gaming Regulatory Act
1995
Gov. Gary Johnson signs deal with 13 Native American tribes to allow casinos
1995
Johnson also approves the New Mexico Lottery, and buys state's first Powerball ticket
2000
Attorney General sues tribes for not paying shared revenue; new gaming pact is formed
2001
Tribal State Class III Gaming compact is signed and approved
2007
State amends 2001 Tribal State Class III pact.
Conclusion
New Mexico's gambling industry revolves around keeping the agreement between the state and tribes going.
Considering that the state receives 26% of tribal gaming revenue, this is a sweet deal for them. The 14 tribes have benefited from the relationship too, earning hundreds of millions collectively every year.
Given that tribal gaming rules New Mexico gambling, they make few concessions for other forms of gaming.
Charity gambling is limited, social betting isn't given an exception under illegal wagers, and online gaming has been largely untouched.
Horseracing is allowed because it's been around since the 1940s, while the New Mexico Lottery is the state's only other lucrative form of gambling.
Until a serious rift happens between Native American casinos and the state government, we don't see the current model changing anytime soon. This means that DFS and online gaming probably won't be legalized and regulated.
But as long as New Mexico doesn't outright ban either activity, then its residents can continue playing DFS and online casino games into the foreseeable future through offshore sites.