Gambling in Missouri: Laws, History and Top Gambling Sites
Missouri Gambling Law Overview
Casino Gambling: Legal
Poker: Legal
Horse Racing Betting: Legal

including simulcast

Dog Racing Betting: Not Legal
Lottery: Legal
Daily Fantasy Sports: Legal
Charitable Gaming: Legal
Social Gambling: Not Legal
Online Gambling: Not Specified
Missouri gambling law would be a good example of an average American state's position on gaming. Several markets are regulated, including casino gambling, the lottery, pari-mutuel wagering, and private contests and charitable games. Most popular forms of gambling in America are available somewhere in the state.
Missouri is not one of America's high-profile states. To many, it's part of "flyover country," that section of Middle America one flies over travelling between its two coasts. But Missouri is a growing state with a mixed rural-urban population that does a good job of representing what the future of America looks like, socially and politically. What happens here has huge bearing on what happens in the rest of the country moving forward.
We spent a few days poring over the statutes related to gambling in Missouri. We prepared this page to highlight the most important aspects of the state's gambling laws. Included are three resources provided by the state government, in case you want to dig a little deeper into the question of legal gambling in Missouri.
Missouri has become something of a gambling hotspot since new provisions allowing casino gambling appeared in the early 1990s. When voters rejected the $500/customer winnings limit in 2008, the state's betting industry really came into its own. A popular state lottery and network of charitable games makes the state seem like a bettor's paradise.
But Missouri is, like most Midwestern states, a study in contradictions. You won't find any live pari-mutuel betting, though you can wager on simulcast events. And you can't bet at all in private or in a social setting, even though casinos have an unfettered ability to host games of chance and skill. It's an odd state. Let's try to wrap our heads around it by taking a look at some hard data about Missouri's gaming industry:
Missouri Gambling Stats & Key Info
Age Requirements

21

Approximate Annual Gambling Revenue

$1.7 billion

Approximate Annual Gambling Taxes

$141 million

Number of Commercial Casinos

13

Number of Rancinos

0

Number of Tribal Casinos

0

Casino Regulatory Body

Missouri Gaming Commission

Lottery National Rankings

9th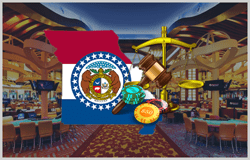 The section below represents our best analysis of the Show-Me State's gaming laws. We say "our best analysis" because we don't want anyone to think that we're offering legal advice. Here's how we came up with the analysis below – a few of us gambling writers got together and read Missouri's gaming statutes. We decided on a basic meaning for each of them. We discussed how this law would impact our own gambling. We argued a bit over the interpretation of some of these statutes. In the end, we put together what we think is a thoughtful and pithy breakdown of Missouri's laws about betting. We hope you enjoy – we also hope that, should you need legal advice, you'll contact a Missouri lawyer familiar with gaming law.
The Legal Status of Gambling in Missouri
To understand the legality of games of chance and skill in the Show Me State, you need to read a few selections from the state's criminal code. That's because, rather than specifically outlaw every illegal form of gambling, the state identifies illegal games with broad strokes.
Missouri defines gambling as, essentially, any unlicensed gambling activity. A game of chance has to be regulated by the state in order to be legal, and all games that are unregulated are illegal.
How does the state identify what games are gambles and what aren't?
A gambling game requires that a person risks "something of value" on the outcome of "… any contest of chance or a future contingent event not under his control or influence." A first offense for breaking this law is a simple misdemeanor; a second offense can lead to felony charges.
Let's look at some of the regulations covering games of chance and skill in Missouri:
Casino Gambling
Casino gambling is big business in Missouri. The state legalized casino gambling in 1992 after a successful state referendum approved it. At the time, only riverboat gambling was legal. Casino ships were limited to two-hour gaming cruises and patrons were limited to $500 in losses per trip. It didn't take long – just four years – for the law to change to allow gambling in permanent structures. Surprisingly, the $500-per-session loss limit stuck around for more than a decade, having been tossed out only in 2008 as part of a slate of casino law reforms.
Fun fact about Missouri casinos – giving away alcoholic beverages as "comps" is illegal in the state. A law states explicitly that "all intoxicants be sold rather than given away as consideration." If you've ever visited a Missouri casino and walked away upset that you didn't earn a free beer or two, now you know why.
The state of Missouri is home to 13 casinos in 10 different cities. The state allows for tribal gambling, but no tribal groups have yet put together a successful proposal for the operation of a casino. Most of Missouri's commercial casinos are attached to large hotels and resort properties. Missourians love their slots – the state's gambling venues are home to more than 20,000 machine games.
Pari-mutuel Betting
Pari-mutuel wagering at live horse racing tracks is legal in Missouri, but the state isn't home to any live tracks. Pari-mutuel bets were legalized in 1984, but a lack of simulcast betting exceptions meant that the live tracks struggled to find an audience and turn a profit. Talk of altering existing laws to allow for simulcast wagers and class-II machines has not yet led to any major changes in the regulation or operation of race bets.
Lottery Gambling
The Missouri Lottery set off a flood of pro-lottery legislation, issuing its first game in 1988. All proceeds from the lottery go into the state's education fund. Participation levels are average in terms of American state-based lottery games, having dropped off significantly since the legalization of other forms of gambling in the last thirty years.
Charitable Gambling
Charitable gambling is a complicated topic in Missouri. The state has more laws governing the operation of gambling as a charity fundraiser than any other gambling-related topic. Rather than copy and paste the pages and pages of language related to charitable gambling, we'll share the requirements the state imposes just on the operators and hosts of charitable fundraising games.
In order to operate such a game, you have to:
Be a member of the organization for two years
Volunteer for the position in an unpaid role
Have a criminal record clear of all gambling charges
Have a felony-free criminal record
Be "of good moral character."
The regulations continue, and they become more Byzantine as you continue to read. For example, you can't host a gambling fundraiser for a charitable group more than one day per week, and you can't play more than 62 rounds of a game during each session. In short, charitable gambling laws in Missouri are harsh, but at least we all know exactly how to operate a legal game thanks to the extensive language in the criminal code.
Social Gambling
Private gambling is legal, provided for in the state's definitions of gambling terms. By exclusion, all forms of social gambling (provided there are no house odds, the game is in private, and the people involved have a "genuine social relationship") are permitted in the state, without restrictions on amounts wagered or lost, and without the requirement for any specific licensure.
Is Online Gambling Legal in Missouri?
The state of Missouri does not explicitly outlaw the practice of online gambling. Instead, legal experts familiar with Missouri law seem to think that existing laws and exclusions make the practice implicitly illegal. We tend to agree with them.
Here are a few reasons why:
For starters, Missouri law requires that all forms of legal gambling be regulated by the state. Since online gambling is unregulated, it is technically illegal. No one has ever been prosecuted for placing an online bet in Missouri's history – but the practice is illegal.
A second piece of evidence to back up our claim that Web-based betting in Missouri is unlawful – the state's restrictions on "Possession of a gambling device" in Section 572.070 are broad, and could be used to include everything from playing cards to poker chips to software used to place online wagers.
Here's the relevant text:
"Gambling device means any device, machine, paraphernalia or equipment that is used or usable in the playing phases of any gambling activity, whether that activity consists of gambling between persons or gambling by a person with a machine."
This is standard-issue legislation, a law you'll find in just about every American state. Though Missouri has never used this law to prosecute an online gambler, we believe they reserve the right to do so.
Missouri's Daily Fantasy Sports Law
Missouri became the sixth US state to pass a law meant to legalize and regulate daily fantasy sports contests in May of 2016. For months, the industry was concerned that Missouri's House wouldn't agree with the more liberal Senate, but out of the blue one day the Missouri Fantasy Sports Consumer Protection Act was approved and passed on to Governor Jay Nixon for his signature.
Even better – Governor Nixon is expected to sign the bill into law.
In fact, the Governor is said to have been an integral part of creating the legislation. This would represent the first time a sitting governor wrote a piece of DFS legislation.
The Missouri DFS bill has been hanging around the state house for years. It underwent several edits and revisions. The final version, known as H 1941 in Missouri, includes some features that make it very similar to the other 5 US DFS regulation bills:
DFS in Missouri will be under the full purview of the Missouri Gaming Commission.
The bill works by exempting "fantasy sports" from existing gambling laws.
The Missouri Gaming Commission will be responsible for licensing DFS operators, and they will have full oversight power.
The law requires an annual licensing of "the lesser of an annual application fee of $10,000 or ten percent of the applicant's net Missouri revenue."
The law also requires that any license applicant will be investigated by the MGC, and that all costs of the investigation up to $50,000 will be paid for by the operator.
Unlike the other US DFS bills, this one sets the tax rate. DFS revenue generated in Missouri will be taxed at a rate of 11.5%.
DFS operators won't be allowed to host amateur athletic competition contests in Missouri – this includes a ban on all college sports.
Missouri's bill goes a step further than some recent legalization efforts, instituting certain forms of consumer protections, like the requirement that player funds be kept separate from operational funds, the creation of a new procedure for player complaints, the ability of players to self-exclude, and the identification of "highly-experienced players" by way of an icon or logo on their name and profile photo.
The fee and tax schedule appears that it will exclude almost all operators outside of DraftKings and FanDuel.
Where Can I Gamble In Missouri?
Isle Casino777 N. Main St., Cape Girardeau, MO, 63701
Isle of Capri Boonville100 Isle of Capri Blvd, Boonville, MO 65233
Isle of Capri Kansas City1800 Front St, Kansas City, MO 64120
Lady Luck Casino777 E 3rd St, Caruthersville, MO 63830
Mark Twain Casino104 Pierce St, La Grange, MO 63448
Lumière Place999 N 2nd St, St. Louis, MO 63102
River City Casino777 River City Casino Blvd, St. Louis, MO 63125
St. Jo Frontier Casino777 Winners Cir, St Joseph, MO 64505
Online Gambling Options in Missouri
Missouri has no official law or statute against the act of placing a bet using a computer or the Internet. However, that doesn't necessarily mean that it's legal to place online wagers in the Show-Me State. In Missouri, you engage in illegal gambling when risk something of value on the outcome of a contest of chance or any event not under your own control.
That definition seems to include the act of placing online wagers. From a legal perspective, online gambling may not be a recognized and regulated form of betting, but it may not actually be unlawful. The state has yet to charge anyone with a crime related to any form of traditional online gambling. This doesn't mean that the state will NEVER decide to charge someone for placing an online bet, just that it's unlikely at this point.
Recommended Gambling Sites for Missouri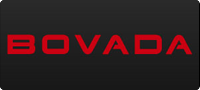 Bonus 50% up to $250
Read Review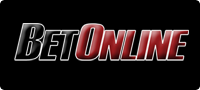 Bonus 100% up to $1000
Read Review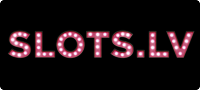 Bonus 200% up to $5000
Read Review
History of Missouri Gambling Laws
1800

Riverboat gaming flourishes.
1980
Charitable bingo and raffles legalized.
1986
Missouri Lottery begins.
1992

Riverboat gambling re-legalized.
2008
Casino betting limits lifted.
Further Reading on Missouri Gambling Law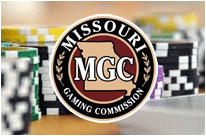 Missouri Gaming Commission
The regulatory and enforcement arm of Missouri's gaming authority is the MGC, or Missouri Gaming Commission. Their homepage is full of the stuff we love to find from state governments – an FAQ about casino gambling, details on charitable and social gambling law and interpretations, and contact info for members of the state government with authority over gaming regulations.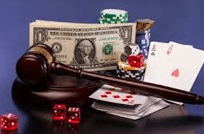 Revised Gambling Statutes
A complete breakdown of all updated statutes on gambling in the state of Missouri. This is a bare-bones page containing updated versions of gaming regulations in a single searchable index. Gambling law nerds like us go crazy for stuff like this. Contains links to other useful resources from the Missouri legislature.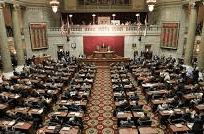 List of Licensed Gaming Activities
Missouri's legislature has prepared this list of regulated gambling markets. Also included are references to state law which justify the legality of each game. If you're researching legal gaming opportunities in the state, this is a great place to start, even if it is a bit no-frills.
Missouri Gambling FAQ
What is the Missouri Problem Gambling List? What is the Exclusion List?
The confusion over these lists is easy to understand. Let's break it down for you. The "Problem Gambling List" is technically called "The List of Disassociated Persons." This is the state's totally voluntary self-exclusion list, created in 1996 as tool for gambling addicts to cut themselves off from Missouri casinos and betting venues. The state's Problem Gambling List thus consists of people who voluntarily decided that they shouldn't be allowed to play in any licensed casinos in Missouri.
The Exclusion List is different – the Missouri Gaming Commission has the exclusive power to add people's names to this list, usually because they "committed crimes of moral turpitude or gambling-related crimes," or they have an "unsavory reputation" or are listed on any other "valid and current exclusion list" from another US jurisdiction.
Is riverboat gambling illegal in Missouri?
Riverboat gambling is still very much legal, according to Missouri law. The reason you don't see riverboats anymore has more to do with economics and the changing tastes of US-based gamblers. While at least two other US states (Illinois and Louisiana) operate popular gaming boats, Missouri's riverboat scene never recovered from the appearance of land-based casinos.
How can I contact the Missouri Gaming Commission?
Visit their website, or:
Missouri Gaming Commission

3417 Knipp Drive

P.O. Box 1847

Jefferson City, MO 65102
Telephone: (573) 526-4080

Fax: (573) 526-1999
You can also send an email to PublicRelation@mgc.dps.mo.gov.
In Summary
Are changes to state gaming regulations headed for Missouri?
It seems unlikely.
Attempts to reignite the lost pari-mutuel industry in the state have fallen flat. With legalized casino gambling and widespread access to other popular forms of betting, we don't see much reason for state lawmakers to concern themselves with gaming law in a major way.
Though Missouri hasn't prosecuted any bettors based on their strict gambling regulations, preferring to focus on illegal operators of games of chance and skill, we always recommend that you follow state and federal law. Since online gambling (and any form of unregulated gambling) is illegal in Missouri, we suggest you don't get involved.