Maryland Gambling: Best Online Sites, Legal Status & More
Maryland Gambling Law Overview
Casino Gambling: Legal
Poker: Legal
Horse Racing Betting: Legal
Dog Racing Betting: Not Legal
Lottery: Legal
Daily Fantasy Sports: Legal
Charitable Gaming: Legal

(county laws apply)

Social Gambling: Not Legal

(online fantasy sports bets allowed)

Online Gambling: Not Specified
Maryland gambling law allows for a number of regulated gambling markets, including traditional casino gaming. Maryland has a pivotal place in American history. One of the original 13 colonies, Maryland is also considered the global epicenter of religious freedom, having been formed as a refuge for people fleeing persecution in Europe.
Maryland was built on gaming revenue. Like other colonies, Maryland needed to raise money quickly to build infrastructure. Raffles and lottery-style games, produced by colonial governments and private industry, raised the funds needed to build everything from schools to industrial parks. Though gambling slowed down in the state in the 19th and 20th centuries, a wave of interest in revenue from commercial gaming eventually reached Maryland, and lotteries, casino games, and OTB race betting have all seen some form of legalization in the past ten or twelve years.
Over the course of a decade, Maryland lawmakers have quietly created one of the most gambling-friendly environments in the United States. Starting in 2008 with the legalization of slot and video poker machines, all the way up to today, with Maryland voters soon to line up and decide the future of DFS betting in their state, Maryland is a hotbed of progressive gaming politics.
Before we dive head first into Maryland gambling law, we'd like to share some figures with you to help put everything in perspective. You'll notice that Maryland makes a huge amount of money off their regulated gaming. That's a clear sign that the state has consistently moved to the left on gaming politics for its easy revenue stream.
Maryland Gambling Stats & Key Info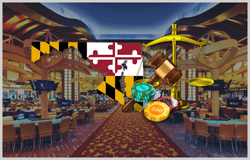 Age Requirements: 21
Approximate Annual Gambling Revenue: $2.4 billion
Approximate Annual Gambling Taxes: $1.2 billion
Number of Commercial Casinos: 5 (plus another opening in 2017)
Number of Racinos: 1
Number of Tribal Casinos: 0
Casino Regulatory Body: Maryland Lottery and Gaming Control Agency
Lottery National Rankings: 5th
It's funny to think that just ten years ago you couldn't play a legal casino game anywhere in the state of Maryland. With new casino projects and gambling laws popping up every year, we think state law on this topic is likely to be in flux for several years to come. That said, Maryland law is very clear on what sorts of gambling are and aren't legal. The information below is designed to fill you in on the rules and regulations of legal gambling in Maryland, and represents our most honest interpretation of the state's existing betting laws.
The Legal Status of Gambling in Maryland
We've read the criminal code and gaming statutes in every US state and several territories, and we all agree that Maryland's gaming laws are unusual.
Take a look at how the state defines some common terms in section 2 of state gaming regulations:
"Gambling: the playing of a game by a patron of a gaming establishment."
This is an unusual definition. It seems to exclude a number of common forms of gambling.
Here's an example:
Is a gas station that sells a Maryland lottery ticket considered a "gaming establishment?"
If not, then by state law, playing lottery games can't be considered gambling.
If so, are all gas stations now considered casinos?
Here's how Maryland law defines "gaming establishment":
"Gaming establishment: the premises approved under a gaming license which includes a gaming area and any other nongaming structure related to the gaming area and may include, but shall not be limited to, hotels, restaurants or other amenities."
It seems like this definition would include kiosks or shops that sell lottery tickets. Essentially, any time you fuel up your car in Maryland, you're doing so at a gaming establishment. It's a weird quirk of the law that we haven't found anywhere else in America.
How does Maryland law define an illegal gambling game?
Game: a banking or percentage game played with cards, dice, tiles, dominoes or an electronic, electrical or mechanical device or machine played for money, property, checks, credit or any other representative of value. Only games approved by the commission are legal."
There's a catch-all phrase at the end of that definition that anyone familiar with American gambling law will recognize. Basically, Maryland's lawmakers have outlawed any games not explicitly approved by the Lottery and Gaming Commission. This has troublesome implications for the legality of online gambling, which we discuss below.
Those definitions aren't just outlandish, they're very restrictive.
What forms of gambling are legal in the Old Line State?

Casino Gambling
The most popular form of gaming in the state is in its five recently-opened casinos. Maryland voters approved video poker and slots for installation at private commercial casinos in 2008. Four years later, table games were legalized by a similar referendum, by overwhelming majority. That same year, voters approved the opening of a sixth casino, which is scheduled to start taking bets in the summer of 2016. Maryland's casinos can host games like blackjack and craps as well as slots, video poker, and live poker games, though only two casinos in the state currently host traditional poker.

Lottery Gambling
Lottery games are a close second in terms of popularity and revenue. Not only can citizens of Maryland buy state-issued scratch and raffle-style tickets, the state participates in several multi-state products. The legislature is considering the legalization of sportsbook-style parlay ticket sales through the lottery system, a clear sign that the state profits handsomely from lotto ticket sales.

Social Gambling
Social gambling laws are restrictive. In Maryland, legal social (or "private") gambling is limited to participation in charitable events. These charity-sponsored games can include bingo, raffles, and even Vegas Night-style casino games, provided they follow an extensive set of rules issued by the state government.
Is Online Gambling Legal in Maryland?
Maryland has no explicit restriction on Web-based betting. Most American states don't address the issue directly. In some cases, this is because legislators simply haven't addressed it, because it's essentially a new technology. In Maryland's case, that's probably not the issue. Maryland's legislature is lobbied heavily by traditional gaming interests. Casino revenue is massive in the state, and online gambling may be seen as competition. Still, the practice is not explicitly illegal, and no laws are being considered that would change its status.
Does that mean online gambling in Maryland is 100% legal?
We're not lawyers, so you should back up our opinion with actual legal advice if you're really concerned.
Here's our justification:
Remember earlier when we pointed out that Maryland law outlaws any form of gambling not explicitly legalized? Since the state has yet to address the issue of Internet betting, it wouldn't take a great legal mind to connect the dots and presume that it is illegal. Until Maryland lawmakers amend the state's criminal code to say "Yes, Web-based bets are legal, here are the parameters, etc." then a case could be made that placing a bet online in Maryland is unlawful.
But no one in Maryland has ever been prosecuted or even charged with a crime related to the act of online betting.
That's strong evidence that the state isn't interested in going after individual bettors who place online wagers.
State law provides a penalty for people who are convicted of a charge of illegal gambling: a first offense is a serious misdemeanor that could in rare cases make you eligible for a jail sentence. It carries a fine of not more than $1,000. A second offense is an automatic felony conviction, a jail sentence of not less than four months, and a hefty fine in the thousands of dollars. The actual fine amount includes any winnings the state can prove, so it would vary from case to case.
Maryland Daily Fantasy Sports Law
Maryland's voters are set to be the country's first citizens to decide on the question of DFS legality. Every state that's acted to regulate or disallow the activity has done so at the legislative level. It looks more and more like Maryland's legislature is going to put the question of daily fantasy betting legality to a referendum of voters. The strange thing about that? Maryland has one of the country's most progressive fantasy sports laws already on the books, passed in 2012.
That law was modelled after what Maryland lawmakers though was the federal government's position on fantasy sports betting. All the Maryland law does is create a crave-out for fantasy competitions, on the strength of the fact that "… fantasy games reflect the relative skill of the participants." Since DFS betting is legally recognized by Maryland as a legal skill game, why are voters headed to the polls again?
The answer – typical American political in-fighting.
Maryland's existing DFS law was written by John Olszewski Jr., a former state rep, active Democrat, and devoted fan of the Baltimore Ravens. Olszewski said he was moved to write the bill because he realized one day in 2011 that his low-wager Web-based fantasy sports bets might (technically) be illegal. Olszewski's law was specifically designed to address old-school fantasy sports. These were small-scale, season-long fantasy contests usually played between friends, not all that similar to DFS' hourly and potentially high-wager bets.
One of the big arguments in favour of the new referendum goes like this – fantasy sports have change in the past couple of years, and there are no relevant judicial opinion in the country or in Maryland that address it, therefore we should let the voters decide. It comes down to fear over what some lawmakers see as an explosion of daily fantasy access, plus greed for revenue, no strange reaction in a state with a billion-dollar betting industry.
Two bills currently under consideration (SB976 and HB930) were introduced on the same day, and both would force Maryland voters to decide if a carve-out and regulatory framework for DFS bets should be written in to the state's laws.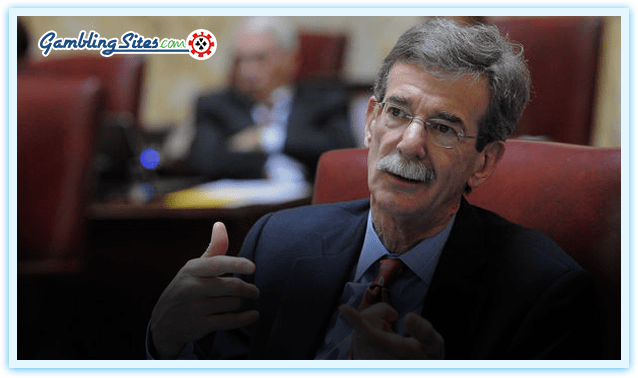 Frosh released a statement essentially ruminating on the question of whether it was legal for the legislature to create a gaming carve-out, or if the issue should have been put to a public vote from the outset.
More than a third of US states have active DFS bills under consideration – so before Maryland citizens get too upset, this is par for the course. US gambling policy has a way of moving in waves, and we expect the recent buzz about DFS will burn itself out in time. But if you are concerned about what may happen to DFS in Maryland, keep reading.
The house bill is pretty straightforward, placing DFS under the purview of the state's powerful Lottery and Gaming Control Agency. This is a unique step on the part of Maryland lawmakers, and it would basically make DFS betting another form of legal wagers in the state, opening up the way for DFS bets at existing land-based casinos. Some other facts about Maryland's DFS bills:
Both bills would set up a very expensive licensing structure – though the fee has yet to be set in stone, estimates put it above $100,000, more than twice the going rate in other DFS-legal states.
Both bills require that DFS operators segregate all player funds in a trust, distinct from their own funds.
The Senate bill requires DFS operators work to implement methods of blocking the game from specific locations where online betting or DFS bets are illegal.
Both bills require simple civil penalties for people caught violating the new law.
Importantly, both bills restrict DFS employees from participating in the games.
DFS bettors may be upset to learn that the new minimum age to play will be 21, to match the legal gambling age in the rest of the state. The industry standard is 18.
Where You Can Gamble in Maryland?

Rocky Gap Casino Resort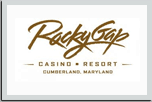 Address: 16701 Lakeview Rd NE, Cumberland, MD 21502
Venue Type:Commercial Casino

Horseshoe Casino Baltimore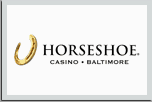 Address: 1525 Russell St, Baltimore, MD 21230
Venue Type:Commercial Casino

Hollywood Casino Perryville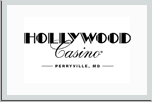 Address:1201 Chesapeake Overlook Pkwy, Perryville, MD 21903
Venue Type:Commercial Casino

Maryland Live!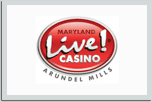 Address: 7002 Arundel Mills Cir #7777, Hanover, MD 21076
Website: https://www.marylandlivecasino.com/
Venue Type:Commercial Casino

Grand Falls Casino Resort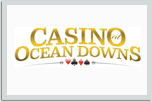 Address: 10218 Racetrack Rd, Berlin, MD 21811
Venue Type:Racino

MGM National Harbor (opening 2017)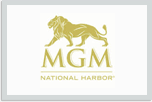 Address: 120 Waterfront St 500 B, Oxon Hill, MD 20745
Venue Type:Commercial Casino
Online Gambling Options in Maryland
Recommended Gambling Sites for Maryland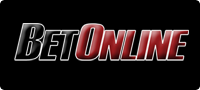 Bonus 100% up to $1000
Read Review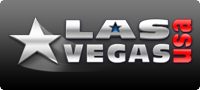 Bonus 200% up to $1000
Read Review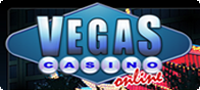 Bonus 100% up to $1000
Read Review
Further Reading on Maryland Gambling Law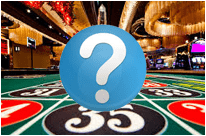 Though this site is maintained by the Lottery & Gaming Authority, it focuses almost exclusively on questions related to casino gambling. Still, it's a handy resource for casino gamblers in the state or anyone researching Maryland gaming law. Don't overlook the blog. You'll find links on the right navigation bar. The blog usually covers updates to state gaming law and collections of links to gaming resources.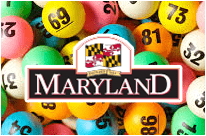 Maryland State Lottery & Gaming Authority
The home page for Maryland's regulatory and enforcement agency. Start here for general questions about the legality of various forms of gambling in the state. The links on this page will take you to every state organization that has anything to do with gaming, from links to problem gambling resources to quotes from state law. A quick reference guide to the state's criminal code at the bottom is useful for looking up gaming-related penalties.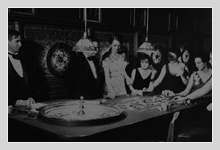 Searchable Index of Maryland Law
Put together by the Maryland legislature, this site allows you to search the entirety of the state's criminal code and constitution by word or phrase. We used the heck out of this site while preparing this article. We suggest you search both "gaming" and "gambling," as Maryland law tends to use both terms interchangeably without much of a pattern.
History of Maryland Gambling Laws

Church lotteries thrive
All forms of gambling (including lotteries) made illegal
Pari-mutuel wagering legalized

Slot machines legalized
Maryland Gambling FAQ
Is it true that social gambling is legal in Baltimore?
We hear this myth often. It isn't true, unfortunately. We think the confusion comes from a single line in state law – Section 12-102(c), which says that in Baltimore, the police may choose to issue a simple citation for a person they suspect of gambling illegally, rather than arresting them and taking them to jail. This law was meant to ease pressure on Baltimore law enforcement, due to the proclivity of Baltimore's citizens to play simple dice and poker games for small wagers.
Are any casino games illegal in Maryland?
After the recent construction of the state's first standalone poker room, a beautiful two-story structure at Maryland Live!, the only game that we can easily identify as illegal in Maryland but legal in other gambling venues is craps. Section 12-103 of the Maryland penal code says that "… dice or the game commonly called "craps" is an illegal game. Also identified, something called "little joker," a game called "thimbles," and "any fraudulent trick."
If you're caught playing one of these games, the penalty is pretty odd – the judge can sentence you to 6 months in jail or a $100 fine. Seems like a too-wide range of punishments to us.
Can I sue to recover my gambling losses in Maryland?
Yet another common misconception in the United States says that a person who loses money on an illegal game of chance is entitled to recover their losses under certain conditions. While this is technically true, it's not really the spirit of the law. Here's the applicable language from Maryland's constitution;
"A person who loses money at a gaming device that is prohibited … may recover the money as if it were a common debt, and is considered a competent witness to prove the loss."
You'll find some version of this law in many state constitutions. It was originally designed as a defense against illegal commercial gambling, a warning to illegal gambling operators that the people of Maryland would be entitled to win back all their losses if you're caught hosting an illegal game of chance in the state. Unfortunately for Maryland citizens, you can't sue to win back the $20 you lost in last week's illegal private poker game, because you can't base a suit on an illegal act.
In Summary
Maryland is another case of a US state with curious gambling laws. Casinos and lottery games are popular and readily available in the Free State, but private poker games or sports pools seem to be explicitly illegal. Online gambling isn't directly addressed by state law, but could still be illegal depending on interpretations of Maryland's gaming statutes. It's confusing for us, and we have experience in this field.
Maryland is a mixed bag for gamblers. Still, if you like to play slots or table games, you probably have an opportunity to do so within an hour's drive. Plenty of American citizens can't say that. It seems unlikely that Maryland's attitude toward gaming – especially online gaming – will change any time soon. Keep an eye on the resources linked above for news about major changes to Maryland's gaming statutes.