Gambling in Arizona: Laws, Live Venues and Top Sites
Arizona Gambling Law Overview
Casino Gambling: Tribal Only
Poker: Not Specified
Horse Racing Betting: Legal
Dog Racing Betting: Legal
Lottery: Legal
Daily Fantasy Sports: Not Legal
Charitable Gaming: Legal
Social Gambling: Legal
Online Gambling: Legal
Arizona gambling law is among the most liberal in the country, thanks to the presence of Native American casinos as well as the popularity of state and national lottery games. In the Valley of the Sun state, gambling is limited by regulations, and Arizona has a lengthy state criminal code that outlines the legal practice of betting. This includes the establishment of very specific definitions as well as thorough discussion of some fairly-harsh penalties for people who break established state gaming laws.
Arizona has a long history with gaming, owing to its status as a one-time frontier state. The state's political attitude grew more staunchly conservative over the years, so that by the mid-20th century, all forms of gambling were illegal.
How did Arizona move from being an anti-gambling state to one of the most gambling-friendly in America?
When the state granted a few tribal groups the right to offer games of chance and skill for profit, a new industry was born. Tourism is now as critical to Arizona's economy as manufacturing, and nearly as big an influence as agriculture. Because existing tribal gambling properties have been such a boon for state coffers, the state's approach to gambling legislation in recent decades has been one of relaxation of regulations.
You probably don't think of Arizona when you think about places to gamble in the United States. More likely, you think about Arizona's neighbor Nevada, home to Las Vegas, one of the busiest gambling destinations in the world. But the facts in the box below should give you some perspective – gamblers spend a lot of money gambling in Arizona each year, though the state's low tax rate means Arizona citizens don't benefit as much from this action as citizens of other states.
Arizona Gambling Stats & Key Info
Age Requirements

21

Approximate Annual Gambling Revenue

$2 billion

Approximate Annual Gambling Taxes

$89 million

Number of Commercial Casinos

0

Number of Racinos

0

Number of Tribal Casinos

19

Casino Regulatory Body

Arizona Department of Gaming

Lottery National Rankings

1st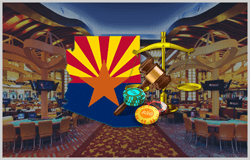 Arizona has the most popular state lottery system in the country. That's worth noticing – it tells us both that the people of Arizona don't mind legal and regulated gaming and that they're probably ready for more legal action. The state's 19 tribal casinos are allowed to host "class three" games, meaning slot machines, video poker, and most table games.
Doesn't that mean that Arizona might be ready for increased commercial gambling options? Let's take a longer look at Arizona's gambling laws, which are thankfully easy to read and easy to understand.
What's the Legal Status of Gambling in Arizona?
You don't have to be a lawyer to see that Arizona's state laws related to gaming allow for lots of legal forms of gambling. Under specific conditions, residents of and visitors to Arizona can place a variety of legal wagers. We're not just talking about table games at tribal properties, either. The most-popular gamble in the Valley of the Sun is the lottery, though charitable and social gaming options are also prevalent, particularly in the form of bingo halls and raffles.
Where did the state's relaxed position on tribal gambling come from?
Arizona is home to a larger-than-average Native American population – one in ten tribal people in America live in Arizona. Tribal people came to Arizona to escape suburban sprawl, which was decimating their former (federally-granted) land. As a haven for Native Americans, Arizona was in a unique position to take advantage of tribal gaming efforts. Native American groups, concerned about the financial future of their people, fought for and won the right to provide casino gambling in 1994. Native gaming venues are as germane to the state as cacti and triple-digit temperatures.
Here's how these casinos remain legal – as long as the entire venue exists on tribal land, Arizona's Native groups can host just about any game they want at that venue. This is a much better policy for gamblers than what's available in Alaska – essentially slot parlors run like tribal facilities, with no table games, poker, or card gambling.
But tribal gambling isn't the only legal avenue for wagers – Arizona law also allows for what the criminal code calls "charitable bingo and raffles." You can operate bingo games, raffles, pull-tabs, and even Vegas Nights (with mock table games and dealers) if you play by the rules.
Your contest's proceeds must go entirely to benefit a charity, religious, or political group.
Your contest must be pre-approved by the Arizona Gaming Commission
Your contest must be fully-operated by members of a state-registered non-profit.
Arizona has what we like to call an "explicit legalization" clause in its gaming law. We've seen clauses like this in lots of conservative states, but usually in those that outlaw gambling outright. This kind of law basically gives the state the right to say "Any gambling game besides the ones we explicitly legalize is illegal." In our opinion, this is a catch-all law, a lazy way for the state to cover their bases.
We want to point out another interesting fact about the state's gaming laws – a provision is included explicitly legalizing "amusement gambling." This isn't unheard of in US state gaming law, it's just unusual in a state with otherwise liberal laws. This statute protects arcade games, carnival games, and other low-stakes contests. This is an example of Arizona's "explicit legalization clause" in action. Without a statute making them legal, games like Ring Toss would be illegal.
Is Online Gambling Legal in Arizona?
Gaming regulations in Arizona are quite thorough, but like most US states, they are mute on the subject of wagers placed online.
No law in Arizona exists directly addressing the question of gambling on the Internet.
The reason this is problematic is that wagers placed on an Internet connection shouldn't be regulated the same way that wagers placed in an illegal street craps game or through an underground bookie or numbers runner are regulated. Most online gamblers in America are amateur players betting $10 on an NFL game, or spinning a virtual slot machine's reels at $0.50 a pop.
But another reason for confusion exists – online gamblers have no idea whether or not the wagers they place are above-board. How do you know if it's safe to wager online in Arizona? We couldn't find a single report of a person being arrested or charged with a crime related to the practice of Web-based wagering. The closest thing was this story about a company in Flagstaff operating an illegal casino. Notice, though, that the players didn't get arrested, only the providers of the illegal games themselves.
We're not lawyers, but if we had to really reach and look for an Arizona law that could be applied to the prosecution of an online gambler, we'd probably accuse them of possessing an illegal gambling device. According to Section 13-3306, a person is guilty of possessing an illegal gambling device if they:
"…knowingly possess, distribute, use, or transport any implement, machine, paraphernalia, equipment or other thing that the person knows or has reason to know is used or intended to be used in violation of [these laws]."
It would be a big stretch, but one could make the argument that a laptop used to place a bet on sports may be considered an illegal gambling device.
Daily Fantasy Sports Law in Arizona
Arizona is at the forefront of big changes in the online gambling landscape. That's because Arizona is one of just a few states that acted quickly to declare DFS betting illegal. It's a complicated story that we find frankly fascinating. We think anyone else interested in US gaming law will agree.
Here's the background. When Arizona voters gave Indian tribes the exclusive right to operate games of chance and skill in 2002, they effectively signed a binding contract with tribal groups. That contract includes extreme limits on how many and what type of games these tribes can offer, as well as the number and location of tribal properties, and other limits.
But even more important to our discussion of DFS law – a clause that says that if Arizona expands available off-reservation (read: commercial) gambling, tribal groups are no longer limited in the sorts of games they can offer. This is a lovely piece of poison pill legislation designed to protect tribal interests against future mood shifts in the Arizona legislature. By the way, this poison pill also totally absolves tribal groups of the requirement of paying any gaming taxes to the state. It's one heck of a poisonous poison pill.
Enter lawyers for the Indian Gaming Association of Arizona, who began pestering the state about its lack of control over the burgeoning daily fantasy sports betting scene. The implication was obvious – "You guys better ban DFS betting or we're going to open palatial Vegas-style casinos on every inch of tribal land and refuse to pay you a penny."
The government's response was underwhelming, at first:
"The Legislature has never considered fantasy sports league competitions to be a form of gambling."
This was an obvious attempt to dodge the inevitable poison pill. Tribal groups argued that Arizona has to do more than just declare DFS "non-gaming."
This year, even bigger news – according to Arizona's Attorny General:
"Participation in DFS games for monetary winnings violates Arizona law."
This is a huge turnaround, from saying "DFS isn't gambling" to admitting that it is and that it's illegal. As far as we can tell, the reason for the state's change of heart is a finding on the part of the AG's Office that DFS sites might be in violation of Arizona's Consumer Fraud Act, for failing to warn their AZ-based customers that "… by state law, they are ineligible to play for monetary winnings."
It's a big confusing mess, but unfortunately it looks like DFS is not going to be legal in Arizona for some time.
Gambling Venues in Arizona
Talking Stick Resort9800 East Indian Bend Road, Scottsdale, Arizona 85256
Fort McDowell Resort & Casino10424 North For McDowell Rd., Fort McDowell, Arizona 85264
Wild Horse Pass Hotel & Casino5040 Wild Horse Pass Blvd., Chandler, Arizona 85226
Lone Butte Casino1077 South Kyrene Road, Chandler, AZ 85226
Vee Quiva Hotel & Casino15091 South Komatke Lane, Laveen, Arizona 85339
Harrah's Ak-Chin Casino & Resort15406 Maricopa Road, Maricopa, Arizona 85139
Bucky's Casino1500 E. Highway 69, Prescott, AZ 86301
Yavapai Casino1505 E. Highway 69, Prescott, AZ 85301
Cliff Castle Casino Hotel555 Middle Verde Road, Camp Verde, AZ 86322
Casino del Sol Resort5655 West Valencia Rd., Tucson, Arizona 85757
Casino of The Sun7406 South Camino De Oeste, Tucson, Arizona 85746
Desert Diamond Casino7350 South Nogales Highway, Tucson, Arizona 85756
Hon-Dah Resort Casino777 Highway 260, Pinetop, Arizona 85935
What Gambling Sites Can I Use in Arizona?
The state of Arizona is like most US states when it comes to online gambling law – the state's penal code doesn't mention it. If you've read many of our state law reviews, you probably already know what we're about to say; you can't break the law if there's no law to break. That said, some legal purists might look to Arizona's definition of gambling and say that Internet-based real money betting in Arizona is illegal.
So far, the state hasn't acted in such a way as to confirm that opinion, since we can't find evidence of anyone in Arizona ever being arrested and charged with a crime related to the practice of placing an online bet. So long as you play through an offshore site, you're not in any way eligible for a visit from Arizona law enforcement.
Recommended Gambling Sites for Arizona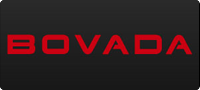 Bonus 50% up to $250
Read Review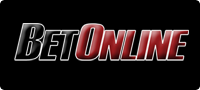 Bonus 100% up to $1000
Read Review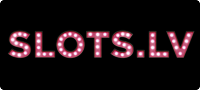 Bonus 200% up to $5000
Read Review
History of Arizona Gambling Laws
1912

Arizona becomes a state and outlaws all forms of gambling
1980
State lawmakers create the Arizona Lottery
1988
Tribal casinos are legalized
1992

Hialeah Park opens with (still-illegal) horse race and Jai Alai betting
2002
Arizona voters re-approve tribal gaming
Additional Resources on Arizona Gambling Law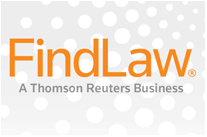 Arizona Gambling Law at FindLaw.com
This is an invaluable resource for people interested in gaming law in Arizona. Not only are all the relevant statutes gathered in one place, but the page includes links to commentary and further resources. We also like how the information is presented in an FAQ format for easy reading.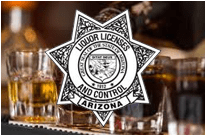 The Arizona Department of Liquor Licenses and Control
This page from the group responsible for enforcing gaming regulations in the state is as simple and readable a document as you'll find in American gambling law. If you need a specific answer about some aspect of the state's regulation, you'll find it here, neatly categorized and indexed. The section on criminal gambling violations was particularly useful in writing this article.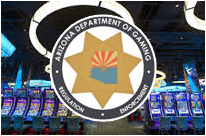 The Arizona Department of Gaming
This group is responsible for creating the state's betting regulations. This page provides even more specific answers to questions about gambling in the state. It's got a useful FAQ, a collection of links and other resources, and details on the state's effort to battle problem gambling.
Arizona Gambling FAQ
What gambling games are legal in Arizona?
Arizona's Class II facilities offer games based on the rules of bingo. Arizona law also requires that each of these games has at least two live players. These sites recently won the right to offer card games in which players compete against one another, so-called non-banked card games.
Basically, as long as the house can't win and the games are based on the basic rules of bingo, it's legal. At Arizona's Class III facilities, you'll find the closest thing to "Las Vegas-style" gaming. Arizona Class II facilities offer legitimate slot machines, keno, house-banked poker, blackjack, and a few other table games. Arizona law forbids roulette, craps, and baccarat games, electronic or otherwise.
How is the phrase "social gambling" defined in Arizona?
According to Arizona Attorney General Mark Brnovich, "social gambling," or betting with your friends, is perfectly legal. State law actually refers to social gambling statutes as "the Friday night poker exemption." In Arizona, social gambling is any gambling where all players are competing on equal terms, and no one, even the host, is getting a direct or indirect benefit from the game, besides winning as a player.
State law mentions a few things that definitely make a game "non-social" and therefore illegal: charging an entrance fee, raking winnings, renting equipment or chairs to players instead of charging fees, or giving away an alcoholic drink as a prize. The same section of the state penal code that covers social gambling describes legal amusement gambling as well. The AG's office calls this "the Chuck-E-Cheese and carnival prize exemption."
Basically, any game played solely for entertainment is legal. Those games also can't pay you with free replays, hand out merchandise worth more than $5, or distribute winnings to participants in an athletic event only. Interestingly enough, betting on contests of intellect are explicitly outlawed.
Is it true that you can ban yourself from Arizona casinos?
It's true – as part of the 2002 contract between Arizona and the tribal groups operating casinos, citizens have the right to place themselves on a self-exclusion list which prevents them from entering any Arizona-based gambling venues. The idea is to allow people to self-identify as problem gamblers and remove the temptation of tribal gaming.
This law also allows you to exclude yourself from using ATMs within 100 yards of a casino or gambling venue, and an experimental feature that prevents you from accessing gambling websites and apps from your laptop, smartphone, or other gadget. This process works "same-day," meaning if you get your self-exclusion form in before noon, you'll likely be banned from Arizona casinos before close-of-business.
Arizona allows individuals to set the own time length of their ban, for a few days, a few weeks, or an unlimited number of years. Other states are currently studying the model Arizona is following, so we expect you'll see this system available in other states in the near future.
Who do I contact if I have a problem at an Arizona casino?
The answer is different depending on what type of property you have an issue with. For Class III (Vegas-style properties with table games and house-banked poker), you'll need to contact the appropriate Tribal Gaming Authority. You can get this information from the staff at the casino itself. Your issue may be handled internally by the casino's TGA, or the state may recommend the use of a tribal risk management agent.
All decisions can be appealed to a proper Tribal Court. Don't expect to bring legal action against a tribal property in Arizona in a criminal or civil court – all issues with Class II properties must be decided on tribal land by tribal authorities. These properties are required by the state to hold $2 million in insurance in escrow for injury or damage claims.
If your issue takes place at a Class II facility (a bingo hall or racino or something like that), you'll need to first contact the operator and the appropriate Tribal Gaming Authority. You can also make a claim against a Class II property through the National Indian Gaming Commission's Phoenix Regional Office at 602-640-2951.
The Arizona Department of Gaming won't help you with any issues related to tribal facilities, Class II or Class III.
In Summary
Arizona gambling law relaxed over time – a long time, actually. In order for the legalized gambling that exists in the state to catch on, an entire group of people spent three decades fighting in court. This is a fairly common model for gambling regulation in the American southwest, where Native people are concentrated. Arizona's economy has benefitted in a big way since these casinos started accepting players in the 90s.
As this is being typed, new efforts are under way to increase access to recreational gambling in the state – basically, people want more casinos, with more game variety, and a wider range of available stakes. There is even talk of allowing certain types of sports wagering in the state, in imitation of Delaware's successful parlay system.