Alaska Gambling History, Law & Recommended Sites
Alaska Gambling Law Overview
Casino Gambling: Illegal
Poker: Unspecified
Horse Racing Betting: Illegal
Dog Racing Betting: Illegal

dog-mushing contests are allowed

Lottery: Illegal
Daily Fantasy Sports: Unspecified
Charitable Gaming: Legal
Social Gambling: Illegal
Online Gambling: Unspecified
Alaska gambling law reflects the conservative politics traditional within the Land of the Midnight Sun. The largest American state (in geographical size) but one of the smallest in population, Alaska is a tiny place with a huge cultural and political impact. The Last Frontier State is home to fewer than a million people, a population that hasn't made any demands for greater access to regulated gaming.
Part of the reason for Alaska's lack of desire for large-scale commercial gaming is that the state's residents earn an annual check from the state's oil industry. The increase in tourist dollars that commercial gambling may bring pales in comparison to the money oil companies send them every year. Old-fashioned anti-gaming sentiment has no opponent in the form of revenue-hungry politicians, as in other states. That's why Alaska's gambling statutes are so old-fashioned, and the penalties for breaking them so high.
As bizarre as the state's traditions and unforgiving landscape can seem, the legal tradition in Alaska is even more arcane. Getting a straight answer out of the state's penal code is difficult. The question of the legality of gambling required hours of research and amateur legal interpretation. Nonetheless, on this page we've attempted to paint as clear a picture as possible of the currently gambling laws in the state of Alaska.
Alaska is a state with a relatively-small population. It has a reputation as a maverick state, in part because it's a very recent addition to the United States, in part because its weather is so wild. Its distance from the continental US adds to its exotic flair. Let's look at some basic facts about Alaska, so that the statistics and other notes we present on this page are in context.
Alaska Stats & Facts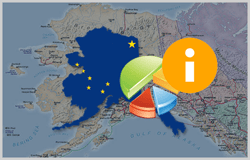 Population: 0.7 million
Admitted as State: 1959
Size: 1.7 square kilometres
Capital: Juneau
Largest City: Anchorage
The United States bought Alaska from the Russian Empire in 1867
Alaska is the largest American state by area
Alaska is the least densely populated American state
Before we move onto our analysis of Alaska state law as it pertains to various forms of gambling, we should point out that we are not legal professionals. Everything has been carefully researched, but you shouldn't take what we say as actual legal advice.
The Legal Status of Gambling in Alaska
We should start by understanding how the state of Alaska defines illegal gambling. According to section 11.66.280, illegal gambling is when a person:
"… stakes or risks something of value upon the outcome of a contest of chance or a future contingent event not under the person's control or influence, upon an agreement or understanding that that person or someone else will receive something of value in the event of a certain outcome."
That's a pretty standard definition as far as state law goes. You'll find a nearly-identical definition in Alabama, Florida, and a few other states. It's a broad definition that gives the state room to set out just a few examples of legal and regulated gaming. Basically, unless the state of Alaska specifically legalizes any form of gambling, it's illegal.
The statute defining "illegal gambling" specifically legalizes a few games in the very next sentence. The following bets are legal by Alaska statute:
Legitimate business transactions "valid under the law of contracts" for purchases sales at a future date. This was included to leave room for the trading of securities, commodities, and other financial products. It's also the statute by which Alaska legalizes things like insurance, which (after all) is a sort of gamble. The loose language of the definition of gambling from above means that purchasing life insurance could be considered a bet.
The playing of so-called "amusement devices" that pay out only in free plays (and not with currency or anything of value beyond a free play). This covers carnival games, arcade games, and even gumball machines and other trinkets.
Charitable bingo and pull-tab games. So long as their proceeds support a charity, games of bingo and sales of pull-tabs are legal. The state says that these games must give all proceeds to a "… political, educational, civic, public, charitable, patriotic, or religious" cause. In an oddly-liberal move, the statute provides for the awarding of cash or other prizes to participants in charity gambling events.
The state also maintains a list of games that are explicitly outlawed:
"Cards, dice, roulette wheels, coin-operated instruments or machines, or other objects or instruments used, designed, or intended primarily for gaming or gambling or any other method or implement not expressly authorized by the Department of Revenue."
The Department of Revenue now authorizes permits for eight properties within state lines. They offer slot-style games, pull-tab, e-bingo, and a few other machine-style bets. No table games, sports betting, or race betting is allowed, nor is poker or any other skill-based card game available.
What about wagers in games played in private?
Social games – private contests usually held in people's homes for small stakes – are explicitly illegal in Alaska. In many American states, these games are legal as long as the host doesn't charge an entrance fee, rake, or otherwise profitable fee in exchange for hosting. In Alaska, this betting still falls under the definition of illegal gambling, and technically-speaking, you could be charged with a felony if you're caught in a private or social game. This is another example of how Alaska's laws related to gaming are harsh and could be considered out of touch with the rest of the country.
Alaska Attorney General's Office Thinks Video Game Contests are Gambling
Check out this letter from Dean J. Guaneli at the Alaska AG's office. The short version of the Alaska AG's office opinion is that "paying to play such amusement devices for prizes is illegal gambling." Basically, because competitors are paying to play an amusement device with the potential for turning their entry fee into a larger cash prize, they're gambling in the eyes of the law, and the activity is forbidden.
The AG's office spends thousands of words giving legal precedent and treating the issue with a lot of sensitivity, which is to be commended. But we think you should take this extreme position as a general warning about the state of Alaska's willingness to prosecute under the rigorous conditions of their gaming laws.
Gambling Law & Alaska Public Opinion
Alaska isn't home to a single traditional casino – but it's not as though pro-casino activists and business interests haven't tried. Here's a breakdown of some of the major failed attempts to bring expanded gaming to the state:
In 1987, a man named "Mafia Mike" Von Gnatensky ran for mayor in Anchorage and he pledged to bring in casino owners to invest big money in the city. His campaign was more than a flash in the pan, but he failed to attract anywhere near enough votes to run in the general election, and the idea died.
But the spirit of Mafia Mike lived on – in August of 1990, Alaskans were asked to vote on the issue of legalizing gambling and establishing an official state Gambling Board. The measure failed – only 50,446 people voted in favor, with 90,827 votes opposing.
1993 was a weird time for gaming law in the state – that year, the National Indian Gaming Commission approved construction of a small-scale casino in Klawock, Alaska, on tribal land. The plans were drawn up, land purchased, and construction just beginning, when the state hastily passed a law banning card, wheel and dice games. Public opinion was divided, and nothing became of the obvious cash-grab on the part of the state legislature.
In 2003, the state legislature rejected HB240, a popular amendment which would have created a state lottery system.
Though it appears public opinion was in favor of the lottery, the legislature acted against act, and then quickly voted down a measure that would have allowed for video poker gaming in the state.
Again, in August of 2008, Alaskans were asked whether they wanted to legalize gambling. They said no – 116,670 voters voted against, with just 73,463 votes in favor.
Nearest Casinos to Alaska
Okay, so there aren't any casinos in the state – where can Alaska citizens go to gamble? The options are limited.
If you're in Southern Alaska, you'll have the shortest trip to a gambling hall, but you'll probably need a passport. That's because the shortest distance between an Alaskan and a legitimate casino ends in Canada. Chances Casino, at 240 1st Ave W, in Prince Rupert, British Columbia, is just fifty miles or so from Ketchikan. It's a small space, with 100 slot machines and video poker games, and a dozen or so tables of casino classics, mostly casino-style poker games.
You could head further south – 2,200 miles to the south, to Port Place, just across the Strait of George from Vancouver. Casino Nanaimo, located at 620 Terminal Ave in Nanaimo, British Columbia, is the first casino you'll hit heading south from Alaska towards the United States. This boutique spot has 350 slot machines and table games, including live dealer blackjack, roulette, craps, and other casino favorites.
Outside of a long flight south to Las Vegas, or a jaunt over to the casinos of Russia, you're out of luck when hunting down a casino near the borders of Alaska. Gamblers in Alaska can participate in limited forms of social and charitable gambling, along with those legal bingo and pull-tab games, and unless they enjoy traveling long distances at great expense, they should be satisfied with these options.
Is Online Gambling Legal in Alaska?
No Alaska statute addressing internet wagers exists, and there is no plan underway to pass one. But that does not mean that online gambling is explicitly legal. You have to dig pretty deep into Alaska's gambling statutes to find an offense that could be applied to online gamblers. In other American states, laws about the possession of illegal gambling devices are sometimes used to threaten people who place bets online. But you can't use that line of thought in Alaska, because of the state's definition of such a device:
"… any device, machine, paraphernalia, or equipment that is used or usable in the playing phases of unlawful gambling."
The use of the phrase "unlawful gambling" highlights the problem with Alaska's illegal device statute. We're not lawyers, but we're sure it would be hard to prosecute someone for online gambling using this law. The gamble itself would have to be illegal in order for your computer, smartphone, or laptop to be an illegal device.
Since no law exists declaring online gambling illegal, the devices you use to access online bets are safe.
A provider of online gambling to people in Alaska would be considered an operator of an illegal gambling enterprise. If you organize gambling among five or more people for more than thirty days, you can be convicted of a serious felony and face prison time. But individual bettors are not committing a crime under that statute – just the people providing the betting.
No one has ever been prosecuted for placing an online wager in Alaska. But even if you were convicted of the crime of placing an illegal bet, you wouldn't be in that much trouble. A single line added to the statutes in 1976 allows a person convicted of illegal gambling to get a warning for their first offense.
Upon your second offense, however, you'd be in some pretty hot water. It's an automatic felony charge, plus a jail sentence of no less than 90 days, and requires the payment of $15,000 in total fines. And even though Alaska arrests more of its citizens per capita than any other state, you're not likely to get in any kind of trouble for placing a wager online. There's no precedent and no immediately-applicable statute against the practice.
Online Gambling Options in Alaska
Because Alaska law includes an explicit description of what forms of gambling are legal, our best interpretation of that law holds that online gambling is not technically legal. Look at how the law puts it – legal forms of gambling are identified as:
A. Bona fide business transactions [such as insurance and stock market trading]
B. Playing an amusement device
C. Activities authorized by the Department of Revenue
Since online gambling doesn't fall under any of those categories, it is not technically legal. That means your online gambling options in Alaska are extremely limited. The only way you can legally place an online wager within the state's borders is to do so on an approved amusement device or while pursuing a legal and government-recognized activity. No such options exist at the time of this writing.
There are, however, several offshore gambling sites who accept customers from Alaska. There is no law in the state that specifically makes it illegal to use such sites.
Recommended Gambling Sites for Alaska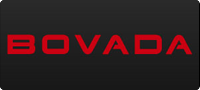 Bonus 50% up to $250
Read Review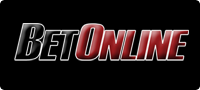 Bonus 100% up to $1000
Read Review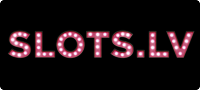 Bonus 200% up to $5000
Read Review
History of Alaska Gambling Laws
1960

The legislature legalized certain forms of gaming for the first time, and gave the Department of Revenue total oversight over all gaming activities. Only bingo was allowed, by state law.
1984
The Department authorized pull-tab games for the first time.
1993
The passage of HB 168 changed basically every statute governing gaming (especially charitable gaming) in the state. For the first time, the state took regulatory control of third-party vendors, allowing these vendors to contract with the government and sell pull-tabs directly to customers. This bill also increased minimum payments from 15% to 30% of adjusted gross income for pull-tab games, requiring a minimum of 10% of adjusted gross income for all other regulated gaming activities.
1995
The state legislature legalized cruise ship gambling activities in Alaska waters during the 1995 session. Cruise ships were required for the first time to pay a fee to offer games, which generated more than $500,000 in revenue for the state during the one year it was on the books. This law expired at the end of the 1995 legislative session, and has never been re-enacted.
1996
The state legislature authorized three new games – "Sled Dog Race Classic", "Deep Freeze Classic", and "Snow Machine Classic." These are pull-tab style games in an electronic case, designed to look and act like slot machine and video poker games. That same year, the state prohibited the donation of proceeds from pull-tabs and bingo activities to state lobbyists and political organizations.
Further Reading on Alaska Gambling Law
Alaska Gambling FAQ
Is it legal to own a slot machine in Alaska?
Yes, provided the machine is not used for unlawful gambling. Possession of any gambling device in Alaska is a Class A misdemeanor. The law requires a lot of conditions for the possession of such a device to be considered a crime – the person buying, trading, selling, or possessing the device must have "knowledge of the character of the device," the transaction must be "designed to affect ownership, custody, or use" of an unlawful device, and the device must be "… used or is meant to be used in unlawful gambling." If those conditions are met, congratulations, you've broken Alaska law.
However, the law continues: "It is an affirmative defense in a prosecution under this section that the gambling device possessed by the defendant was used or intended to be used only in a social game." That's a big giveaway on the part of the state, since a social game is any game where the house doesn't charge admission or earn rake. Technically speaking, you could run a private slot machine tournament in your home, so long as it was out of the public view and the operator didn't earn any money. Under those conditions, you're gambling in an acceptable social way.
Does Alaska law make any distinction between skill-based and luck-based games?
No. You can find this answer for yourself – just read the definition of "contest of chance." According to Section 11.66.280, a contest of chance is any "… contest, game, gaming scheme, or gaming device in which the outcome depends in a material degree upon an element of chance, notwithstanding that the skill of the contestants may also be a factor." It doesn't matter how much skill a game requires, so long as any element of luck at all is involved, it's an illegal contest of chance.
This is bad news for poker players, as well as fans of blackjack or other strategy-rich casino contests. The luck of the draw in poker and blackjack means, in the eyes of the Alaska authorities, it's an illegal contest of chance.
Are carnival games considered gambling in Alaska?
We hear this question often from residents of states with strict gambling policies – maybe there's an urban legend out there that says that the state can arrest you for participating in games like Ring Toss at the fair. The truth is, we don't know of any US state in which an allowance isn't made for amusement devices and games – things like Ring Toss, Guess Your Weight, etc. In Alaska, these games are specifically protected by law, since they "… confer only an immediate right of replay not exchangeable for something of value other than the privilege of immediate replay," and are almost all "activities authorized by the Department of Revenue."
So long as you're not risking money for a chance at winning more money, you're playing a legal game.
Why doesn't Alaska have any tribal casinos?
Here's our longish answer for the question we get most frequently about gambling in the Land of the Midnight Sun. There's a simple reason you won't find tribal casinos in Alaska – only one tribe in the state meet both conditions for the operation of a tribal casino. Those two conditions are a bit complex, but basically a tribe needs to own land in a place the federal government designates as being "Indian country," and they have to govern those lands in a sovereign way, but still subject to the control of the government, AND that tribe has to live in a state that allows gambling.
The only tribe that currently meets both criteria is the Metlakatla, who live in the Southeastern portion of the state. However, since Alaska only really allows bingo and pull-tab games (and even those under a specific set of conditions), the Metlakatla aren't allowed to open a casino. The closest thing you'll get to tribal gaming in Alaska is a limited amount of non-profit charitable gambling in the form of bingo and pull-tab games. Two such facilities exist at the time of publication – Klawock Bingo Hall and Metlakatla Bingo Hall.
How old do you have to be to play bingo and pull-tab games in Alaska?
The legal age for bingo and pull-tab games is 18. This is a nice change from the 21+ rules in place at most casinos in the US, and it exists because of the limited number and variety of games available at legal Alaska bingo halls. Since no table games or poker games are going on, you only need to be a legal adult, age 18 at the time of entrance, in order to play.
In Summary
Gambling in Alaska is generally illegal, unless you're playing in a recognized charitable game or in a venue with a license to provide certain types of bets. Home poker games, office pools, and raffles are all illegal, as are most traditional casino games.
What does the future of Alaska gambling look like?
There's a strong libertarian presence in the state government that could push for relaxed regulations, the same way lawmakers recently moved to legalize recreational marijuana. Remember – tourism is already a big industry in Alaska. What's a few more large-scale casinos in a state that depends so heavily on outside money? Though Alaska is not in a hurry to find a new revenue stream, it seems inevitable that gaming law will eventually address the Internet betting issue. So long as Alaska politics remains cautiously progressive on issues of regulation and taxing, legal gambling is still a possibility.