Gambling Laws in South Africa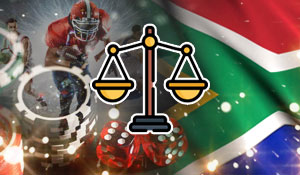 South Africa gambling laws have remained relatively consistent since 1996 and the beginning of the post-apartheid era.
The National Gambling Act of 1996 paved the way for land-based casinos, bingo, a national lottery, LPMs, and sports betting. A 2004 revision of the 1996 legislation then addressed online gambling laws in South Africa by distinguishing between website-based gambling and betting.
Since then, everything has stayed status quo with gambling laws in South Africa. There's been an online casino provision lingering in a 2008 National Gambling Amendment, but the government has yet to pull the trigger.
So, for now, the South Africa legal gambling landscape remains virtually unchanged from what it was 20 years ago.
The Road to Legal Gambling in South Africa
When you read through any account of the history of South Africa's gambling laws, you'll find a mention of tight reins starting in the 1600s.
For centuries legal betting pursuits in South Africa were either completely off the table or, for most of the 1800s and 1900s, limited to horse racing.
Here are some key moments in the history of gambling laws in South Africa
1965 GAMBLING ACT
In 1965, the South Africa Gambling Act solidified the anti-gambling position already recognized, limiting bets to in-person at South African racecourses. Legal gambling in South Africa was almost nonexistent. But, illegal casinos were prevalent throughout the homelands, or Bantustans, designated as part of the policies of apartheid. For 30 years, casinos that flew under the radar were residents' only alternatives.
1996 NATIONAL GAMBLING ACT
Things changed in 1995, though. The end of apartheid and the new Nelson Mandela-run democratic government didn't ignore legal gambling. Casinos, lotteries, and other approved betting are proven beneficial to national and local governments. So, the National Gambling Act of 1996 provided for licensed and regulated land-based casinos, online sportsbooks, lotteries, and Bingo.
1996 NATIONAL GAMBLING BOARD AND PROVINCIAL OVERSIGHT
Aside from giving the go-ahead for 40 government-approved casinos and other gambling venues, the National Gambling Act established a National Gambling Board. The National Gambling Board isn't responsible for regulation but is a central governing body for issues across the board, like gambling advertising and problem gambling prevention. Regulation and local licensing are handled through the nine province-based gambling boards.
LOTTERIES ACT OF 1997
A National Lottery was approved in 1997 but launched in 2000. More than 800,000 tickets were sold on the first day.
2003 LIMITED PAYOUT MACHINES
The next land-based betting opportunities came in 2003 with Limited Payout Machines. Provisions for 50,000 machines were approved across the nine provinces. Like casinos, operators need required licensing.
2004 NATIONAL GAMBLING ACT
While the 1996 legislation focused on land-based gambling, the 2004 National Gambling Act focused on online gambling laws in South Africa. It provided for online bookmaking licenses, explicitly excluding online casinos.
2008 NATIONAL GAMBLING AMENDMENT ACT
The 2008 South Africa National Gambling Amendment Act passed but was never enacted. It picked up where 2004 left out, attempting to approve other forms or online betting, like slots and table games. But it's been sitting in a holding pattern. There has recently been new interest in this South African gambling law, particularly from land-based casinos.
Online Gambling Laws in South Africa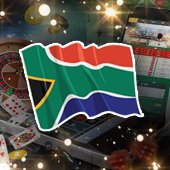 To quickly and fully understand the gambling and online gambling laws in South Africa, you need to be aware of an important distinction.
Online betting = sports and horse racing
Online gambling = everything else (casino games, bingo, poker)
Since 2004, South Africa's gambling laws were clarified, allowing online betting but declaring online gambling illegal.
Punters can make bets on any of the top sporting events and national and international horse races, as there are plenty of SA-licensed online bookmakers.
But if you want to play some blackjack or slots from your computer or smartphone, you're out of luck, at least as far as the South African government is concerned.
Does that mean no South Africans use online casinos? No, because offshore gambling providers accommodate South Africans with plenty of deposit alternatives that leave out traditional banks and financial institutions.
Residents use e-wallets like Neteller and Skrill or other methods like PaySafeCard to easily transfer money to online gambling sites.
The National Gambling Amendment Act of 2008 addressed the online gambling situation, but the law is basically hanging in mid-air. It was never enacted but has been frequently readdressed.
Land-based casinos were initially opposed to legal online gambling in South Africa. However, the climate is changing.
With the pandemic of 2020 forcing casino closures, online platforms would keep the cash flowing. The tax benefit would remain in the country instead of supporting offshore online casinos and poker rooms.
Nine Provincial Gambling Boards in South Africa
The National Gambling Act of 1996 changed the entire South African legal gambling landscape. A national governing body, the National Gambling Board, pulled everything together with a standard set of rules.
It's also behind the problem gambling program with educational and counseling resources.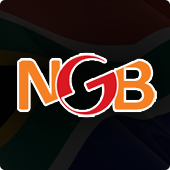 Nine Provincial Gambling Boards were also formed to keep tighter control on each region.
Each is responsible for licensing and regulating casinos, sports betting, LPMs (Limited Payout Machines), and Bingo.
We detail each gambling board below.
The last board in this table, the Western Cape Gambling and Racing Board, is the largest bookmaking license provider in South Africa.
South Africa Casino Gambling Laws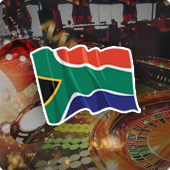 The South Africa National Gambling Act of 1996 provided for 40 casino licenses throughout the nine provinces, 39 of which are active.
Sun International is behind many South African casinos, including Sun City, which opened in 1979 when Bophuthatsuana was considered an individual state and exempt from the 1965 Gambling Act.
GrandWest is also a Sun International property and is the grandest in the area, with more than 2,500 slots and 80 tables.
Casino laws in South Africa mean you need to be 18 to gamble in these venues, but many casinos are family-friendly. The under 18s can't linger on the gaming floor, but they have restaurants, arcades, and other activities that'll keep them busy.
Here's a full list of legal casinos in South Africa.
| | | |
| --- | --- | --- |
| Casino | Address | Region |
| Blackrock Casino | 100 Allen Street, Newcastle, 2940 | Kwa-Zulu Natal |
| Carnival City | Corner Elsburg & Century Road, Brakpan | Gauteng |
| Desert Palace Casino | 24-51 Schoder St, 8801, Upington | Northern Cape |
| Emerald Safari Resort & Casino | 777 Frikkie Meyer Blvd, Vanderbijlpark, 1911 | Gauteng |
| Emnotweni Casino | Government Boulevard, Riverside Park Ext 1, 1200 Nelspruit | Mpumalanga |
| Emperors Palace | 64 Jones Road, Jurgens Park, Kempton Park | Gauteng |
| Flamingo Casino | Transvaal Rd, Northern Cape 8301, Kimberley | Northern Cape |
| Frontier Inn | Johan Blignaut Drive, N5, 09700, Bethlehem | Free State |
| Garden Route Casino | 1 Pinnacle Point, Western Cape, 06500, Mossel Bay | Western Cape |
| Gold Reef City | Corner Northern Parkway & Data Crescent, Ormonde | Gauteng |
| Golden Horse Casino | Boshoff Street, Scottsville, 3209 | Kwa-Zulu Natal |
| Golden Valley Casino | North of the N1 Highway, 6850, Western Cape, Worcester | Western Cape |
| Goldfields Casino | Goldfields Plaza, c/o Stateway and Buiten Street, Free State, 09460, Welkom | Free State |
| Graceland Casino | Embalenhle Road, 02302 Secunda | Mpumalanga |
| GrandWest | 1 Vanguard Drive, Townsend Estate, 7460, Cape Town | Western Cape |
| Hemingways Casino | Two Rivers Dr, Eastern Cape, 5201, East London | Eastern Cape |
| Khoroni Hotel Casino & Convention Report | Mphephu Street, 0950, Thohoyandou | Limpopo |
| Mayfair Casino | 33 Errol Spring Avenue, 5099, Mthatha | Eastern Cape |
| Meropa Casino | Plot No59, Sterkloop, Roodepoort Road, 0699, Polokwane | Limpopo |
| Mmabatho Palms | Nelson Mandela Drive, Mahikeng, 2735 | North West |
| Montecasino | Montecasino Blvd, Fourways, Johannesburg | Gauteng |
| Mykonos Casino & Hotel Langebaan | Mykonos Access Road, Western Cape, 7357, Langebaan | Western Cape |
| Naledi Sun | 3 Bridge Street, ThabaNchu, 09780, ThabaNchu | Free State |
| Queens Casino | 63 Ebden St, Eastern Cape, 5320, Queenstown | Eastern Cape |
| Rio Casino | Rio Boulevard, Meiringspark, Klerksdorp, 2571 | North West |
| Sibaya Casino | 1 Sibaya Drive, Umhlanga, 4320 | Kwa-Zulu Natal |
| Silverstar Casino | R28, Muldersdrift, Mogale City, Krugersdorp, 1740 | Gauteng |
| Sun City Resort | R556, Sun City, 0316 | North West |
| Suncoast Casino Kwa-Zulu Natal | Suncoast Boulevard, Durban's Golden Mile | Marine Parade |
| Thaba Moshate Casino | R555 Steelpoort, 1150, Burgersfort | Limpopo |
| The Boardwalk Casino | Beach Rd, Eastern Cape, 06019, Port Elizabeth | Eastern Cape |
| The Caledon Casino & Hotel | 1 Nerina Avenue, 07230, Caledon | Western Cape |
| The Carousel | Old Warmbaths Road, Hammanskraal, 0407 | North West |
| The Marco Polo Casino & DaVinci Hotel | 5th Street, 2196, Johannesburg | Gauteng |
| The Ridge Casino | Corner N4 Highway & Mandela Street, Emalahleni, 1035 Witbank | Mpumalanga |
| Time Square Casino | 209 Aramist Ave, Menlyn, Pretoria 0010 | Gauteng |
| Tusk Umfolozi Casino | 2 Copper Drive, Empangeni, 3880 | Kwa-Zulu Natal |
| Wild Coast Sun Casino | Main Bizana Road, Wild Coast 4295 Port Edward | Kwa-Zulu Natal |
| Windmill Casin | Corner Jan Pierewiet Ave and N1 Highway Pellissier, 9332, Bloemfontein | Free State |
South Africa's casinos cover the gamut. Small casinos, even resort properties, may only have a few hundred slot games.
Mid-range venues, along the lines of Hemingways and Wild Coast, come in with 500 titles in their slot banks. Then, you've got the massive resort-style casinos, like Montecasino and GrandWest, with thousands of machines lining the betting floor.
The larger "super casinos" are Vegas-style with nearly 100 tables, poker, restaurants, entertainment venues, golf, and more.
Horse Racing in South Africa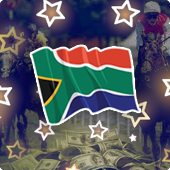 The first official race club meeting was in 1802, and popularity never waned, especially with horse racing as the only fully approved form of legal gambling in South Africa.
Eighty years after the first meet, the Jockey Club of South Africa was established in 1882.
Even in 1965, the Gambling Act provided for punters, as long as they placed their bets at the track.
South Africa has 27 annual group one events, including these three premier annual races.
The J & B Met – Kenilworth (January)
Vodacom Durban July – Greyville (July)
Sansui Summer Cup – Turffontein (November)
The following is a list of all the racecourses in South Africa, each of which offers legal horse racing betting.
| | | |
| --- | --- | --- |
| Province | Racecourse | Address |
| Eastern Cape | Fairview Racecourse | Draaifontein Road, Greenbushes, Port Elizabeth |
| Free State | Vaal Racecourse | Ascot Road, Viljoensdrif |
| Gauteng | Turffontein Racecourse | Turf Club Street, Turffontein, Johannesburg |
| KwaZulu-Natal | Clairwood Racecourse | 89 Barrier Lane, Merebank, Durban |
| KwaZulu-Natal | Greyville Turf Club | 150 Avondale Road, Greyville, Durban |
| KwaZulu-Natal | Scottsville Racecourse | 45 New England Road, Pietermaritzburg |
| Northern Cape | Flamingo Park Racecourse | 78 Boshoff Road, Kimberley |
| Western Cape | Durbanville Racecourse | Bowlers Way, Durbanville, Cape Town |
| Western Cape | Kenilworth Racecourse | 105 Rosemead Ave, Kenilworth, Cape Town |
Like sports betting, horse racing is considered "betting" and not "gambling," so bets can be placed online as well as in person.
Tab Online is an official totalizator that covers all nine provinces. It advertises payouts of more than R70 million weekly.
You can register an account and select PayU to link your bank account to Tab Online, so you don't have to set up a new payment method whenever you need to use the service.
Sports Betting Laws in South Africa
We touched upon the situation with sports betting and the differences between SA's online gambling laws and online betting laws.
It's a critical distinction, as online betting is legal and online gambling in South Africa is not approved, and there are no licensed online casino game providers.
Horse racing came first, as sports betting wasn't addressed until the National Gambling Act of 1996. Sports betting kicked into gear immediately.
South Africa now has 300 licensed bookmakers and 400 betting shops.
Many of the licensed betting operators are part of the Association of South African Bookmakers.
As online gambling laws in South Africa allow for online betting, some members include websites owned by Supabets, Sportsbet United, Bayview Tattersalls, and Sunbet.
Even though punters have access to SA-licensed online sportsbooks, many still turn to offshore providers for a wider variety of betting markets and unique bonuses and free bets.
South Africa's Limited Payout Machines
Another opportunity for legal gambling in South Africa is through 50,000 Limited Payout Machines (aka LPMs) allocated to the nine provinces.
While they provide slot-like machine gaming, SA's gambling laws are strict regarding these LPMs. Limited Payout Machines were approved as part of the 1996 National Gambling Act, and restrictions have remained since then.
Each licensed established (bar, restaurant, etc.) can only have five machines. Players can't stake more than R5, nor win more than R500.
The following is a list of Limited Payout Machines per province.
Eastern Cape: 6,000
Free State: 4,000
Gauteng: 10,000
KwaZulu-Natal: 9,000
Limpopo: 3,000
Mpumalanga: 4,000
North West: 3,000
Northern Cape: 2,000
Western Cape: 9,000
The South Africa National Lottery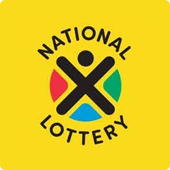 South Africa's National Lottery has just passed its 20th anniversary. Within two decades, an estimated 96% of SA residents 18 and over have purchased tickets at one time or another.
The lottery is big business with five million weekly transactions and annual revenue well over the R2 billion mark. Eight games are available at local retailers, including some banks.
Players can also buy virtual tickets through the National Lottery website or banks, including ABSA, FNB, Standard Bank, and Nedbank.
Aside from operating costs and winning payouts, 34% of the South Africa National Lottery revenue is distributed to charities.
Bingo in South Africa
The 2004 National Gambling Act picked up where the 1996 legislation left off with bingo. Real money bingo is approved and offered in 34 locations in six out of nine provinces.
Galaxy Bingo is the premier provider and approaches bingo halls like casinos. Players can purchase paper or electronic cards and also take advantage of dining and other perks, depending on the Galaxy venue.
The other three provinces without Galaxy Bingo are Free State, Northern Cape, and Western Cape.
National Responsible Gambling in South Africa
Provincial gambling boards take on the responsibilities of South Africa legal gambling legislation and regulation. The National Gambling Board (NGB) looks at the big picture, including problem gambling.
Resources like self-exclusion, limits, etc., are available to all players. The NGB also established a National Responsible Gambling Program focusing on public education and awareness.
The program also provides counseling services, including a 24/7 Problem Gambling Counseling Line.
South Africa National Gambling Helpline: 0800 006 008
Recap and Summary
We started by mentioning that South Africa's gambling laws have essentially stayed the same for the past few decades.
Residents can take advantage of 39 land-based casinos, thousands of venues with Limited Payout Machines, Bingo, lottery tickets, pari-mutuel wagering, and sports betting. But if you're a punter looking for changes to South Africa online gambling laws, you've been waiting for quite some time.
The subject of nationally recognized online casinos has been up for discussion since 2008. But recent support from land-based casinos may soon be enough to nudge the fulfillment of the National Gambling Amendment Act.
South Africa Gambling Laws FAQ
What is the legal gambling age in South Africa?
You need to be at least 18 years old to participate in legal gambling activities in South Africa.
This includes casino games, sports betting, the lottery, and bingo.
Do South Africans pay taxes on gambling winnings?
In South Africa, profits from gambling, including casino games, sports betting, Bingo, and lottery, aren't taxed.
Horse racing is the one exception, though. Punters are charged a 6% VAT on payouts.
What's the difference between online gambling and online betting in South Africa?
While the terms online gambling and online betting are frequently interchangeable, in South Africa, there's a primary distinction.
Online betting sites handle sports bets and pari-mutuel action. Operators can obtain national licensing through the provincial gambling boards.
On the other hand, online gambling sites refer to casino gaming and poker play. While South Africans use online gambling sites from offshore providers, there are no legal and regulated options within the country.
Do South Africa online gambling laws provide for any legal sites?
Yes.
Online gambling laws in South Africa restricts casino gaming. However, there are licensed websites for sports betting, horse racing, and lottery tickets.