Gambling Laws in Brazil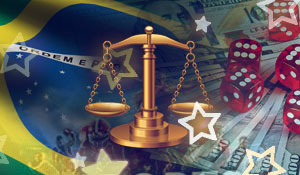 Gambling laws in Brazil have swung back and forth since 1930, and the gray area is more notable than what's spelled out in black and white.
There's no legal land-based casino gambling in Brazil anymore. Race wagering is allowed but only in specific locations.
Brazil's online gambling laws are vague, but residents can access casinos and sports betting sites from offshore operators.
Brazilians were given bingo halls only to have them closed a short time later. The same happened with slot parlors, as they were fully approved then entirely off the table.
One of the most prominent hotel-casinos that attracted a celebrity clientele was the talk of the town in 1944, forced to close in the 1960s, and reemerged sans casino in 2007.
Just when you think you have a grasp on Brazil gambling laws, the government does a 180, and everything changes.
We do our best to break it all down for you here, including the new sports betting and lottery programs. There's also newly proposed online gambling legislation that could contribute billions to the economy.
Legal Gambling in Brazil is Slowly Expanding
Brazil is be the fifth-largest country with the sixth highest population globally. Still, it doesn't compete with much smaller regions when it comes to the economic impact of legal gambling endeavors.
It's estimated that the Brazilian government is missing out on more than $1.5 billion (US) in revenue that's heading right into the pockets of offshore gambling site providers.
Lotteries and Horse Race Wagering Prevail
Present-day Brazil's gambling laws provide for horse race wagering at the track, plus national and regional lotteries. Sports betting has been a vague exception to the no-gambling rule. However, an official privatized program is finally in the works following the 2018 gambling expansion legislation.
While there've been times of "anything goes" in the legal betting realm, more often than not, it's quite the opposite. Brazil has traditionally taken a very conservative stance on gambling, specifically slots and table games.
The government has been more partial to lotteries and horse racing, with programs dating back for centuries.
History of Brazil Gambling Laws
1784
The first legal lotteries in Brazil
1875
Establishment of the Jockey Club de Sao Paolo
1917
All forms of gambling in Brazil are available and legal
1941
Criminal Contravention Act of 1941 outlawed everything but sports; anyone in violation of the new law faced three months to a year in prison
1946
By Presidential decree, casinos are explicitly made illegal, and sports betting, horse race wagering, and games of chance are approved
1961
New laws regarding private lotteries created a no-lottery jurisdiction for six years
1967
A new Brazil gaming law established a national lottery run by Caixa (Brazilian public bank)
1984
Law 7291 declared horse racing as officially legal for on-track wagering exclusively
1993
The Zico law, or Decree 981, provided the go-ahead for bingo halls and machine-based gambling in the halls and slot parlors
1998
Pelé Law expanded on the Zico law, allowing for up to 400 gambling machines per venue
2000
Law Decree 2,574 started the process of overturning Zico and Pelé by banning bingo, slot parlors, and gambling machines
2004
Zico and Pelé are officially overturned
2007
Any remaining bingo parlors and slot machines were permanently closed removed
2008
The first attempt to restrict online gambling from offshore providers failed; the Federal Government wanted ISPs (internet service providers) to block gambling sites, but the proposal was rejected
2010
A second shot at restricted online gambling failed again
2018
A new Lottery and Sports Betting law passed, including land-based and online fixed-odds sports betting and an instant lottery
2019
Brazil's new instant lottery contract was awarded to a partnership created by IGT and Scientific Games
2020
Decree 10,467 designated the National Bank for Economic and Social Development and the Ministry of Economy to manage the privatization of sports betting
2020
IGT and Scientific Games pulled out of the instant lottery agreement, leaving Brazil without a plan B to move forward with the newly approved program
Online Gambling Laws in Brazil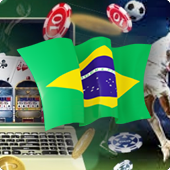 The first thing you'll want to know about online gambling laws in Brazil is they're in the evolving stage.
Suaposta is the one official onshore licensed online betting provider for horse racing and has recently merged with Betsson.
New Laws Approve Sports Betting
While Betsson Suaposta sticks to horse racing, at least for the time being, online gambling laws in Brazil now allow for sports betting, courtesy of the 2018 sports betting and lotteries legislation.
Both online and offline fixed-odds betting are approved, and the government is expected to award 30 licenses to private providers.
While the timetable initially projected launches by the end of 2020, more nationally-licensed and regulated books should be live in 2021 unless the regulators request the allowed two-year extension to finalize plans.
Where does that leave other online casinos and betting sites?
Again, in the gray area.
Offshore Gambling Providers
While you won't find any home-based casino gambling sites, Brazilians bet more than $1.5 billion (US) through offshore casino and sportsbook providers.
That's money leaving the country instead of benefiting it, which is why online gambling is a hot topic and could be next on the list of Brazil's gambling law expansion plans.
Brazil's Casino Gambling Laws
Current gambling laws in Brazil maintain that casino gambling is illegal, but many legislators are hoping that the situation will change.
There's already a proposal pending for a casino-resort in Mato Grosso, which could be just the beginning.
With sportsbooks and online sports betting in the works, casinos and online casinos could be next.
The pandemic of 2020 created a much heavier burden on national and local governments, and legal gambling in Brazil could be one viable piece of the puzzle leading to recovery.
Not only could a big chunk of the $1.5 billion going to offshore gambling providers stay in Brazil, but analysts have projected that number to rise to more than $2 billion with a sanctioned online program.
Legal Lotteries in Brazil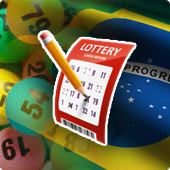 Casinos have been hit and miss, and primarily miss. But lotteries have stayed relatively consistent in Brazil. The first legal lottery program started in 1784 in Ouro Preto (formerly Vila Rica).
Approved lotteries have been on the books for years. But the most significant change came from 1961 to 1967.
That's when Brazil's gambling laws changed to restrict private lotteries and pave the way for a federal lottery, which is essentially a monopoly, awarded to Caixa.
National Lotteries in Brazil – c/o Caixa
Caixa is the largest government-owned bank in Brazil and regulates the federal lottery.
Address: SBS Quadra 4 Lotes 3 E4, Edificio Sede 21 Andar, Brasilia, DF
Website: Caixa.gov.br
Phone: 55 61 3414 9816
The top national lotteries are as follows.
Mega-Sena

The biggest lottery in Brazil, starting with a R$2 million payout. Players select six to 15 numbers, and drawings are twice a week. On New Year's Eve, Mega Sena becomes Mega Da Virada with a bigger prize pool.
Quina

Whereas Mega Sena has more valuable rewards, Quina offers games six days a week for prizes starting at R$500,000.
Lotofacil

Known as "easy lotto," as players select 15 out of 25 numbers at a shot at R$2 million three times a week.
Dupla-Sena

A two-for-one opportunity as you get two draws for each ticket, so the odds are slightly better for players, and rewards start at R$300,000.
Dia de Sorte

"Lucky Day" drawings also start at R$300,000, three times weekly.
The largest Mega-Sena payout to date was in April of 2019 when a lucky ticket holder claimed a R$289.4 million prize.
State Lotteries in Brazil
Even though Brazil gambling laws allow for state-run lotteries, they're also under the Caixa umbrella, at least they were until 2020 when the Federal Government reversed rulings on the Caixa-run lottery monopoly.
Currently, only nine states don't have programs, and the situation could change with the Caixa-mandate off the table.
Here are some of the state lotteries in Brazil.
Loteria do Pará
Loteria Paulista
Loteria Social de Alagoas
Loteria de Paraiba – Lotep
Loteria de Rondonia – Lotoro
Lotoria de Rio de Janeiro – Loterj
Loteria do Rio Grande do Sul – Lotergs
Loteria de Minas Gerais
Taxes on Lottery Wins
Brazil gambling laws stipulate that lottery wins are taxable. Lottery winners are subject to a 13.8% tax on their payouts, but it's a painless procedure
Caixa accounts for the estimated tax before posting the advertised prize. So, it's out of sight, out of mind, as winners don't need to do anything except claim the promoted award.
Instant Lottery Approval and Controversy
In 2018, a new Lottery and Sports Betting Law in Brazil laid out plans for online and land-based fixed-odds sports. It also provided for an instant lottery, aka Lotex.
A contract was awarded to the partnership of IGT and Scientific Games, with a revenue breakdown as follows.
65% to the winners
7% to the Brazilian government
3% to IGT and Scientific Games
As Brazil's national lottery is a $4 billion a year business, Lotex is projected to reach the $2.3 billion mark by the fifth year.
There's a twist to the story, though. In the fall of 2020, before Lotex launched, IGT and Scientific Games pulled out of the deal.
Part of the reason for their apprehension revolves around the October Federal Court ruling that the lottery monopoly held by Caixa since the 1960s is unconstitutional. That means that current gambling laws in Brazil give individual states the right to choose lottery providers.
While the instant lottery program is still looming on the horizon, dust will have to settle from the new court ruling.
Jogo do Bicho and Bug Hours
If you're familiar with Brazil's favorite game, Jogo do Bicho, then you undoubtedly know about bug hours. They're the scheduled times for Jogo do Bicho drawings.
We couldn't miss mentioning Jogo do Bicho in our overview of gambling laws in Brazil, as it's an illegal game that's one of the most popular in the region, dating back to 1892.
Even though statutes prohibit gambling, Paraiba has licensed and regulated it. Licensed agents are like lottery retailers and pay monthly taxes.
That's not to say that Jogo do Bicho isn't played throughout Brazil, but it's bug time three times a day in the LOTEP (State Lottery of Paraiba) building. The results are also announced on state radio.
Jogo do Bicho is a lottery-type game with animals corresponding to numbers, and it's a billion-dollar industry despite its legal limitations.
In Brazil, Jogo do Bicho is more than a way to gamble. The game is part of the culture and tied to superstition. Animals are associated with events like the elephant with death. So, when Brazilians witness a devastating event like a car crash, they bet heavily on the elephant that day.
Returns range from 25:1 to 10,000:1, but Jogo di Bicho isn't a simple game of chance like the lottery. If too many people bet on the same number, it's removed from the next drawing.
If you're interested in learning more about Jogo di Bicho, here's an old article by the Los Angeles Times that provides one of the best introductions to Brazil's unique game phenomenon that you'll find.
Horse Racing Betting Laws in Brazil
Although horse race wagering was also in a gray area from time to time, it's one of Brazil's more constant legal gambling opportunities.
That may be because, like Jogo do Bicho, it's tied to Brazil's history and culture.
Horse Racing Dates Back to 1875
In 1875 the Jockey Club de Sao Paolo emerged, showcasing Brazil's longevity in the horse racing world. The Criminal Contravention Act of 1941 basically ignored horse racing, so the industry continued to thrive.
Law 7291, which passed in 1984, solidified its position. The new Brazil gambling law officially declared horse racing as legal, as long as bets are placed on-track.
Two Legal Online Betting Sites in Brazil
Today, though, it's the Jockey Club Brasileiro that's under the spotlight. It's the first course-based website that takes online racing bets and was the only one until recently.
Now, there's Betsson Suaposta, an online horse racing betting platform where punters can also catch live racing action. Betsson Suaposta covers more than 600 national and international tracks.
Betsson Suaposta is a project in conjunction with the Jockey Club of Rio Grande do Sul.
The following are a few of the most prominent Brazilian horse races.
Grande Premio Bento Goncalves
Grande Premio Brasil
Grande Premio Parana
Grande Premio Princesa do Sul
Grand Premio Protetora do Turfe
Grand Premio Sao Paulo
Grande Premio Cruzeiro do Sul (Brazilian Derby)
Grande Premio Diana (Brazilian Oaks)
The National Horse Breeding Coordinating Commission oversees horse racing in Brazil.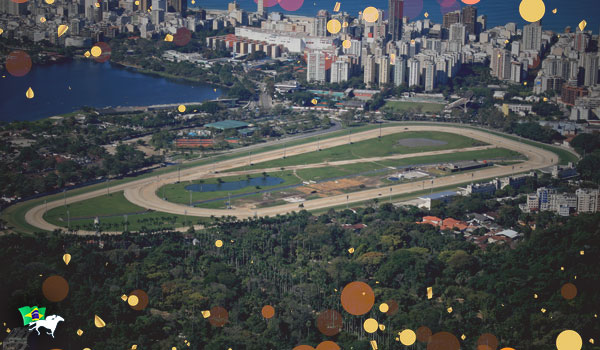 Changes to Brazil Gambling Laws
While the instant lottery (Lotex) is now in a holding pattern, Brazilian gambling expansion in 2018 also provided for land-based and online fixed-odds sports.
In August 2020, the National Bank for Economic and Social Development and the Ministry of Economy were selected to oversee the privatization of sports betting in Brazil.
That includes online betting, as well as brick and mortar sportsbooks.
A final plan is still in the works, but it looks as if 30 official in-country licensed and regulated sports betting providers will be selected to kickstart the new program. Program managers have two years to finalize specifics, but there's a provision for an extra two years if necessary.
The new sports betting program doesn't charge online operators upfront fees. However, it mandates 89% of revenue for payouts, 2% for the public sector, 1% for sports enterprises, leaving 8% for the providers.
Like other forms of gambling, albeit limited, the minimum age for sports betting is 18.
The Future of Legal Gambling in Brazil
Unlike some countries with established legal gambling programs that provide land-based and online betting, Brazil is in its expansion stage.
The lottery and sports betting law signed in 2018 privatizes land-based and online sports betting. It also opens the door to an instant lottery program that's not under the Caixa umbrella.
Within the next year or two, Brazilians will soon have access to homegrown betting sites and, possibly, sportsbooks or OTBs.
Legislators are now turning their attention to land-based and online casinos as well. Proposed casino locations in high-tourism areas are already in the discussion stages. Brazil is also eyeing the billions in revenue, leaving the country pocketed by offshore-established gambling sites.
So, while some places, like the UK and Canada, have their gambling laws solidified, for the most part, Brazil is just getting started.
Brazil Gambling Facts and Trivia
Brazil Gambling Laws Used to Allow Casino Gaming
From 1930 to 1946, nothing was off-limits with betting in Brazil. One of the most prominent casinos was a hotel called the Quitandinha Palace in Petrópolis. The hotel was a favorite of celebrities and visiting dignitaries.
In 1946, former President Eurico Gaspar Dutra ordered all casinos, including the Quitandinha Palace, to close. The hotel reopened in the 21st century, but without the gambling floor.
Brazilians Love to Gamble Despite the Lack of Casinos
Approximately 150,000 Brazilians travel to Las Vegas annually to take advantage of slots and table gaming on the famous strip.
Additionally, 200,000 residents leave Brazil each month to head to legal gambling destinations.
Legal Online Gambling in Brazil Could Be Lucrative
If you online gambling is legalized in Brazil, it could lead to some serious numbers.
It's estimated that legal online gambling in Brazil, along with land-based sports betting, could general over a billion US dollars within five years.
Online Gambling Was Nearly Restricted in Brazil
The Brazilian government was set on restricting online gambling in 2011, taking measures to eliminate credit and debit card use with offshore providers.
However, things changed in 2014 when Brazil hosted the World Cup.
Using Online Gambling Sites Based in Brazil is Prohibited
Brazilians could be prosecuted for using unauthorized online gambling sites originating within the country.
But, offshore providers and the use of their services is in the massive gray area that presides over most of Brazil's gambling laws.
Gambling in Games of Skill is Legal in Brazil
That means that poker, chess, and daily fantasy sports are allows.
But, again, most of the activities reside in the gray area. They're not part of the land-based or online gambling laws in Brazil, spelled out in either direction.
However, legal poker games in Brazil must be tournament-based with buy-ins instead of cash games.
Caixa Used to Have a Monopoly on Brazil Gambling
A 2020 reversal by the Federal Court in Brazil removed Caixa's monopoly status.
The 26 Brazilian states will have expanded decision-making when it comes to state-run lotteries. Since the 1960s, they were forced to use Caixa as a provider. However, the new Brazil gambling law amendment opens the door to competition.
While 19 out of 26 states have maintained local lottery programs, the remaining seven could jump on board, as it's now a more enticing proposition.
Brazil Lottery Winners May Unknowingly Pay Taxes
We say "unknowingly" because Brazil arranges it so that the 13.8% tax burden is removed for the advertised prize.
That way, the winner receives what he or she perceives as the full amount.