Top Tips for Playing Roulette
On this page, we have provided a few handy tips to help you get started with playing roulette and get the most out of the experience.
Unfortunately, we're not able to offer you any advice that will ensure you win each and every time you play, but we have provided a couple of tips that should help improve your chances of winning some money.
It's important to remember that these tips will help you enjoy playing roulette and get the best possible experience. If you're a beginner to the game, then it's well worth reading through them.
Even if you have played, you might still find some of the advice here is useful to you.
Learn the Rules
Our first tip is a pretty obvious one, but important nonetheless. If you're going to be risking your money playing roulette, then it's clearly a good idea to learn the rules beforehand. They aren't at all complicated, so there isn't even that much to learn.
There's one particular aspect of roulette that might take a little bit of getting used to, though:
The variety of different wagers you can place.
There are a lot of betting options in roulette, and you really need to understand them all so that you can decide what wagers you want to place.
Play for Free to Start With
At most online casinos, you can play roulette for free. Everything will be the same as playing for real money; you'll just be using "play" chips instead. This is a great way to get used to the game as a beginner without actually risking any of your own money.
It's also a lot less intimidating than playing at a busy table in a land-based casino when you're not entirely sure what you're doing.
It won't take you long at all to get familiar with the game, and you'll then be a lot more confident about playing for real money, whether online or at a live casino.
Play European Roulette If You Can
There are a few different versions of roulette, with the two most common being European roulette and American roulette. The single biggest difference between these two versions is that the European wheel has only a single zero, while the American wheel has a single zero and a double zero.
This might not seem like something that really matters, but it actually makes a noticeable difference to the house edge.
You should always play European roulette if you can, because the smaller house edge can make a difference in how much money you win or lose.
Don't Pay for a "Winning" System
If you ever see an advertisement for a roulette system that provides the secret to winning at roulette, then ignore it. There's no such secret and there's no system that can guarantee you'll win; they are basically just scams, so please don't waste your money on them.
You would be much better off just taking the same amount of money that you could spend on a system and betting it on your favorite number, because at least that offers you some chance of making money.
Enjoy Yourself
Ideally, you should try to view roulette as a form of entertainment above anything else. It's a great game, and the fact that you can win some money certainly adds to the excitement, but it shouldn't be your only reason for playing. You're never going to win every time you play, and you'll enjoy it much more if you accept that.
It's entirely possible to win, but as roulette is a game of chance rather than skill, you'll ultimately need luck on your side. There's not really much you can do to increase your chances of winning.
If you just play for fun and see anything that you win as a bonus, then you'll get far more out of the experience.
Don't Chase Your Losses
If there's anything that you can do to improve your chances of winning money at roulette, it's to be disciplined with your money. It can be very tempting to start increasing your stakes if you go on a losing streak, but this can end in disaster if your luck doesn't improve.
You should never, ever chase your losses, and that applies to all forms of gambling.
If you're disciplined with your money, then you'll stand a better chance of winning money overall. By cutting your losses and knowing the right time to stop, you preserve some of your bankroll to try it another time.
Chasing your losses, on the other hand, might work sometimes, but sooner or later, you'll lose everything.
Quit While You Are Ahead
Just as important as cutting your losses at the right time is knowing when to quit while you're ahead. It can be very difficult to stop playing if you feel you're on a lucky streak, but good luck rarely lasts forever.
There are few things more frustrating in roulette than winning a load of money and then giving it all back by playing too long.
You don't necessarily have to stop completely as soon as you've won some money. The best approach is to set yourself a target that you would be happy with and then stop if you hit that target.
Alternatively, once you have won a certain amount, you could "bank" a percentage of your winnings along with your original stake money. You can then play with the winnings, and regardless of what happens, you still can walk away with some profit intact.
Use a Reputable Online Casino
If you plan on playing roulette on the internet, then please make sure that you use a decent online casino. While the vast majority of online casinos are perfectly reputable and trustworthy, there are a few rogue operations out there.
It's a good idea to check out your options and then sign up somewhere that not only has a decent reputation but also has plenty of extras to offer.
Take Advantage of Bonuses and Rewards
If you do end up playing roulette online, then make sure you take advantage of the bonuses and rewards that are on offer. Most online casinos will offer you a bonus just for signing up and making your first deposit, and many of them will also give you additional rewards based on your playing activity.
Regardless of whether you play a lot or just a little, these bonuses and rewards can provide a welcome boost to your bankroll.
Just make sure that you always check the terms and conditions before claiming a bonus, as there will typically be certain requirements that you have to meet before being able to make a withdrawal.
AUGUST
Casino of the Month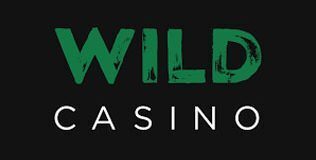 Welcome Bonus
250% up to $5,000
Read Review
Visit Site