Playing Craps Online
Craps is one of the more social casino games and playing at a busy table in a live casino can be a fabulous experience. Typically most players will be betting in a similar way, which means everyone is often cheering for the same numbers to be rolled.
This can create a great atmosphere, particularly if a shooter is on a hot run.
For this reason, craps loses a little something when you play it online. It's just you against the house, which means the experience is simply not the same.
Playing craps online is still a lot of fun though, because it has certain other benefits to offer.
On this page we've discussed these benefits and provided some tips for getting the most out of playing craps online. One tip is to make sure you choose the right places to play so we've also included some recommendations for suitable online casinos.
Benefits of Playing Craps Online
Playing craps at an online casino provides several advantages over playing at a live casino, even though you don't get the same great atmosphere. The most obvious of these is the simple fact that it's far more convenient.
You don't have to travel anywhere to enjoy the game, as you can just log-in to an online casino from the comfort of your own home.
You can do this at any time of the night or day, whenever you feel like playing or whatever time works best around your schedule.
There's a direct financial benefit too, in the form of the bonuses and rewards that online casinos offer their customers. These are basically extra chips that are added to your account based on the deposits you make and your gaming activity.
They tend to be a lot more valuable than the comps you can earn playing in a live casino, although we should mention that they do come with terms and conditions. At most online casinos you'll get a signup bonus just for opening an account and making your first deposit, and this alone can be worth several hundred dollars.
The exact amount will depend on how much you deposit, with a certain amount of wagering required before you can withdraw your bonus. You'll also earn rewards every time you play for real money, usually in the form of points that can then be exchanged for cash.
The benefits we've mentioned so far apply to playing most casino games online, but there are also some that apply specifically to craps, and ones particularly relevant if you are new to the game.
Although a busy craps table in a live casino can create a brilliant atmosphere, it can also be somewhat intimidating for beginners.
If you're not completely familiar with all the different bets you can place, and how to place them, it's quite natural to be a little nervous about joining in.
Playing with a bunch of players who all know exactly what they are doing when you don't is usually an overwhelming experience.
When playing online you don't have to worry about upsetting others if you make a mistake, and there's no table etiquette involved.
You can just concentrate on the game in your own time, with no added pressure.
Most online casinos even allow you to play for free, so you can learn the game without risking any of your own money.
Another benefit is that you don't have to worry about a table being so busy that there's no room for you.
A downside of craps being so popular is that it's not always possible to find a spot to play.
This is not an issue when using an online casino, as you'll always be able to open up a table and play. The game is also played at a much faster rate, which may appeal to some players.
Playing craps in a live environment is definitely something you should try to experience if you can because it's very enjoyable. You can see that there are clearly some real benefits to playing online though.
Advice for Playing Craps Online
There are a few things you should bear in mind if you do prefer craps online. First, please make sure you always check the terms and conditions before taking advantage of any bonuses you may be offered.
We've mentioned how these are a great benefit that you get from playing online, but it's very important that you fully understand the relevant terms.
It's also important that you remain disciplined.
The speed of the game online makes it a lot easier to get carried away and start betting more than you normally would. This is never a good idea.
You should set yourself a budget and stick to it. Take a break if you're having a bad run and remember to withdraw some winnings if you have a good run.
Our final piece of advice is perhaps the most important. You should make sure that you use an online casino that is reputable, trustworthy, and that has good options for playing craps.
Best Casinos for Playing Craps
At GamblingSites.com we rank the best online casinos in a variety of categories and based on a range of different factors.
Having tested a myriad of different casinos for ourselves, we are familiar with what they all have to offer. In our opinion, the following are the best for playing craps.
Please note that we only ever recommend online casinos which are safe places to play. You can rest assured that they will treat you well and pay you any winnings in a timely manner.
AUGUST
Casino of the Month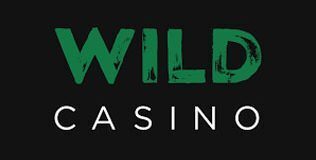 Welcome Bonus
250% up to $5,000
Read Review
Visit Site