The Best High-Stakes Casinos for Playing Craps in 2022
It's strange, but we don't see craps much anymore. Many casinos don't offer it, while others bury it in their "other games" section.
You're not going to find any variants of this game, either. At least, none that we don't know of offhand or have seen during our casino reviews.
We're not trying to be negative. Just honest. It's important that you know what to expect if you want to play craps online, especially if you want to play for high stakes.
In fact, finding a high-stakes craps game might be your toughest task of all. If casinos only have one or two craps games, if any at all, your choices are going to be severely limited. If their games only allow you to bet $100 per roll, you might have no other choice than to take it.
Now, there are some things you can try. There are a couple workarounds that may help you play for more money. It may not be exactly what you want, but it's better than nothing.
There are also some things you should know about playing high-stakes games before you join a casino. Things like banking options and limits, casino management, how promotions work, and more.
We're going to cover all those things here in just a minute.
But first, we want to let you know that we've already done the legwork. We found a few casinos where you can play craps for high stakes online. The following casinos get two thumbs up from us for their reputation, licensing, games, limits, and more.
Use our recommendations below if you don't want to spend the time or effort in finding a casino on your own.
How We Rate

Safety & Security
You should be able to gamble online without fear. So we only recommend licensed sites that use the latest security and encryption techniques.

Bonuses
Maximize your bankroll with fantastic bonuses. Our recommended sites offer valuable bonuses with fair terms and conditions, including manageable wagering requirements.

Games & Betting
The best sites have the best wagering options. That's why you will find extensive games and betting opportunities on our recommended sites.

Banking
Getting your money to and from your account shouldn't be a hassle. We only recommend sites with a variety of convenient banking methods, including cryptocurrency and e-wallets.
Your Options for High-Stakes Craps Action
Let's talk about what your high-stakes options look like.
We found several casinos that allow you to make bets no higher than $100 or $250. That doesn't sound so great, does it? But here's something important you need to know.
These are maximum bets that you can make on any given area of the table. In other words, you can make several of these bets, but on different areas or on different outcomes. What you need to focus on instead is what the max table limit is.
This changes things.
For example, a few of the $100 max bet tables we checked out had a max table limit of $1,000. That's a massive difference. At $1,000 per roll, you can easily spend tens of thousands of dollars per hour.
That's more like it, right?
Even better yet, we found a couple casinos that let you bet as much as $2,000 per outcome, with no limit on how much you can bet per roll.
This is the ideal scenario, but finding a casino like this is akin to finding a unicorn…if unicorns existed.
Don't get the impression that it's all good news, though. Some casinos don't even look like they're trying. They'll let you bet $100-$500 per outcome, while allowing bets no larger than $300-$500 per roll.
Meh.
The bottom line – craps is one of those high-stakes games where it's going to be worth your time and effort to review and compare casinos before you join one. That way, you can ensure you find one that lets you play for as high of stakes as you want, as well as a few other things we'll cover later on.
Not High Enough? Here Are a Few Possible Solutions
If $100-$2,000 per bet or $300-$1,000 per roll is not enough, there are a few things you can try to increase these limits.
Email Support
Not all online casinos cater to high-limit players. However, there are many that do. In fact, many casinos have exclusive VIP programs for their largest spenders.
With this in mind, one thing you can try is to simply email support. Let them know that you'd like to play for high stakes. You might even tell them how high you'd like to play for.
It's possible that you might be a shoo-in for their VIP program. One of the benefits of becoming a VIP member is often higher table stakes.
If not, they might bump you up regardless to try to accommodate you. You'll never know for sure until you ask, though.
VIP Program
Another option is to sign up for the VIP program (if it's not automatic). One of the many benefits of participating in a VIP program is playing for higher table stakes.
We've never seen a casino say how high you can play for on their VIP page, nor do they say whether this applies to all games. This is something you can talk to them about, though.
Play Multiple Games
One workaround you might try is to play craps at different casinos but at the same time.
For example, you might play at three casinos, where one allows you to bet $500 per roll, another at $250 per roll, and then the last at $1,000 per roll. You'll be able to spend $1,750 per roll (sort of) and tens of thousands of dollars per hour.
This does come with drawbacks. Obviously, you're not spending all of this money on one table, so you don't get the large wins you would if you could wager it on one roll. You also need to split your bankroll up between however many casinos you plan to play at.
You'll also need to make sure each casino is compatible with each other. There's no way to research this beforehand. You'll just need to open each casino up and test it yourself.
But if you're willing to do this, or any of the things mentioned above, you can likely find a way to spend (and potentially win) hundreds or even thousands of dollars more per hour than you would otherwise.
Promotions for Craps Players
One of the things that separates online casinos from brick-and-mortar casinos is promotions. Offline casinos offer points programs where you can earn things like meal comps or show tickets. However, what they don't offer that online casinos do are deposit bonuses.
A deposit bonus is simple to understand. You make a deposit, and the casino offers to match a percentage of it. For example, a 100% match bonus up to $1,000 is common. If you deposit $1,000, the casino will match you dollar for dollar up to $1,000. You'll have a total of two grand to play with.
This is a great way to add a little money to your bankroll. However, it comes with a catch.
Nearly all promotions, whether they're deposit bonuses, free cash, free bets, and so on, will have a rollover or playthrough requirement you need to fulfill before you can cash out.
For example, a casino might say that you need to roll your deposit and bonus over 30x. If you claim a $1,000 bonus ($2,000 total), you'll need to wager $60,000 before you can cash out your winnings.
This is where things get tricky for craps players.
You see, casino games are not created equal. Some games are better than others for the house. There's no way they can give the same bonus with the same terms to both slots and craps players and expect to come out ahead.
This is why many casinos will either handicap their offers or not allow you to play specific games while clearing them.
Unfortunately, craps fits this bill.
What you're going to find is that, in many cases, you will NOT be allowed to play craps while clearing a bonus. Casinos don't say why, but chances are it's because the house edge is so low.
On some craps bets, the house doesn't have an edge at all!
You can see why casinos wouldn't give you a bonus then, can't you? If the game has a 0% house edge, you're basically coin-flipping every roll. You're not guaranteed to win, but you're not guaranteed to lose, either. In fact, you'll break even over the long run, BUT you'll make money on the bonus.
Casinos can't have that. They won't have that.
The couple of casinos we looked at will not let you clear a bonus. However, let's say you do find one that will. What you'll find is that they'll handicap the playthrough for the specific game you're playing.
For example, the casino might say that every bet on craps is worth 10% of a slots bet. That would mean that you'd need to wager 10x the standard playthrough (which applies to slots, keno, and bingo players).
Using our example above, that would mean you'd have a 600x playthrough, and you'd need to wager $600,000 before you could cash out your winnings.
Holy cow! That's a lot of money! And don't forget that it will be a lot more if the casino gives you a custom bonus offer because you're playing for high stakes.
From here, you'd have to decide if an offer like that is worth your time and effort. Our opinion is that IT IS NOT. We wouldn't bother with a bonus if the terms were that bad.
That said, you can compare terms if you find multiple casinos that let craps players clear their bonuses. Find the best one and play there, assuming the stakes and everything else we'll talk about next work for you.
That's how promotions work in a nutshell.
Keep in mind that all this will apply to nearly every promotion the casino offers you. Even the VIP program, where the points you earn will be handicapped – either when you earn them or when you spend them.
Ultimately, you'll have to work harder than slots players do to earn the same offers. But don't let that stop you from claiming them if you can find a good deal, especially VIP programs.
Nearly ALL high-stakes players should be a part of a VIP program. You're going to spend your money regardless. You might as well get something for it.
How to Choose a Casino
Before we wrap things up, let's have a quick talk about how to choose a casino.
It's going to be a little tricky for you because we want to find a casino that ticks all the following boxes – or as many as possible.
Stakes
How much do you want to bet per outcome? How much do you want to bet per roll?
Keep in mind what we said above – some casinos have a low cap on how much you can bet, but they have a reasonable cap on how much you can bet per roll.
Licenses
You want to make sure the casino you join is licensed and regulated. The best licenses are through the United Kingdom Gambling Commission, Malta Gaming Authority, and the Alderny Gambling Control Commission.
You'll have the most options for recourse if the casino has a license through any of these jurisdictions. That said, you're less likely to need recourse if the casino has a license through these jurisdictions.
Reputation
Despite where they're licensed, some casinos do a better job than others. You want to avoid casinos that treat players like garbage, run unfair games, or take forever to pay you your winnings.
You can easily find out this information, as well as the reputation of a casino, by searching forums or reading reviews.
Banking
You want to make sure the casino has the banking options you'd like to use. You also want to make sure the casino will let you deposit large enough sums so that you'll have the bankroll you need for high-stakes action.
Don't forget to look at their banking fees, too. These add up, especially if the casino has a percentage-based fee with no cap.
That's it. These are the things we recommend you look for.
You're going to have a hard time finding a casino that ticks all of these boxes. So, you'll need to decide what's more important to you, then find the casinos that fit. Compare your top picks, and then make your decision.
We're confident you'll find something. If all else fails, you can use our recommendations above.
Conclusion
High-stakes craps action can be hard to find. Some players will get the short end of the stick and will have to take whatever they can get.
Other players will have more options.
If that's you, make sure you use our tips above. There aren't many strategies you can use to improve your odds, so you'll need to use our tips above to ensure you find the best casino.
That means a casino that lets you bet as high as you want, offers a reasonable bonus and VIP program, has reasonable banking limits and fees, and so on.
Find a casino like this, and you're bound to have a good time playing high-stakes craps online.
September
Casino of the Month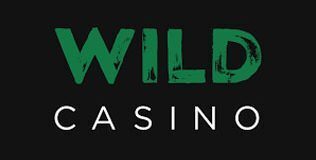 Welcome Bonus
250% up to $5,000