Best Sites for High Stakes Blackjack in 2022
We wrote our high stakes roulette page not long ago.
Coming from that page to this page – and seeing the difference in the "high stakes" you can play for – can give you sticker shock.
Want to know why?
You can play a round of roulette for as much as $500,000 per round.
A half of a million dollars!
That's not the case for blackjack – not online, at least.
We're not sure why, but you won't be able to play for $100,000 online. You will be able to play for $20,000 per hand, and in many cases $10,000.
We'll talk about this, as well as the variants you can play for high stakes and all the other things you should know about, later on in this article.
Before we get to that though, what you'll find below is a list of casinos we feel are the best for high stakes blackjack players.
We've already vetted them – you can sign up and not worry about a thing. Of course, if you want to know more about them, we encourage you to read our reviews.
A Quick Reminder Before You Choose and Join a Casino
One other thing before we get to the FAQ – we want to remind you to double check that the casino you're joining has you covered in the following areas:
Their Banking Options, Limits and Fees
High table stakes will do you no good if you can't make a deposit large enough to support it or if you have to pay a ridiculous amount in fees.
What Perks Do They Offer?
It's standard for casinos to comp you with things like food, hotel rooms, shows, etc. when you play for high stakes offline. Many online casinos support high stakes players, too, even though they may not say so on their website. Sometimes you have to reach out to them.
How's Their Support?
We don't recommend you play anywhere that doesn't have decent support, regardless of how much you spend. This is even more important if you're going to spend thousands or millions of dollars.
Are They Licensed and Regulated (And Are You Protected)?
hThere are many gaming jurisdictions, but unfortunately, many of them won't do anything for you if a casino screws you over. That goes double for Americans, as they take on a lot of risk when they play at offshore casinos. Make sure you join a casino that you're comfortable spending 5 or 6-figures per hand with.
There are many variables you can consider when deciding where to play, but those are the ones we feel are most important for high stakes blackjack players.
High Stakes Blackjack FAQ
Here are the most common questions we get or see about playing blackjack for high stakes online. If you have a question you don't see below, make sure you ship us an email, and we'll answer it ASAP.
What stakes can you play for?
It varies wildly. It depends on the blackjack variant you want to play and the casinos you're thinking about playing at.
That said, we've seen stakes range from $1-$50 (which is high stakes somewhere) to as much as $20,000 per hand.
What blackjack variants can you play?
You can play any blackjack game online. You'll find more options online than we've ever seen in a brick and mortar casino.
However, the challenge is finding the variant you want to play at the stakes you want to play them at. So – and we hate giving this answer – it depends.
But to give you an idea of what you may find, here are some of the blackjack games and stakes we found online:
Diamond VIP – $5,000
Xtra – $5,000
VIP – $10,000
Live – $20,000
Classic – $1,500
Multihand Blackjack – $1,500
Classic – $3,000
Vegas Downtown – $1,000
High Stakes – $2,500
One other thing – we've noticed that the higher the stakes you want to play, the more standard or traditional the blackjack games are going to be.
If we had to guess, it's because variants don't have the mass appeal that a regular game of blackjack does. For that reason, it makes more sense for casinos to offer regular blackjack games (to the high stakes crowd) instead.
What blackjack games can you play for the highest limits?
The games that offer the highest stakes online are standard blackjack games (virtual/RNG) and live dealer games. Live dealer tables will have the highest stakes of all.
Most sites that offer live dealer games will allow blackjack players to make (entry) bets as large as $5,000 to $20,000.
Can Americans play blackjack online for high limits?
Yes, though their options will be limited compared to everyone else. Here are your options as an American:
Live dealer. You should be able to find a live dealer blackjack game with entry bets as high as $1,000 to $10,000.
Play in a legal state. If you play online within a legal state, like New Jersey, we've seen games that allow you to play for $2,500 per hand.
We'd recommend the latter simply because it's legal, you're protected and you'll have no problems getting paid.
However, we know that $2,500 per hand isn't the same as $10,000 per hand (not to mention, it's not live dealer, either). So, do whatever you're able to and are most comfortable with.
What are the risks to play for high stakes online?
Well, you have the potential to lose lots of money, but that's pretty obvious.
The biggest risk outside of that – we think – is to American players. The majority of online casinos available to Americans are offshore, and they aren't licensed or regulated in jurisdictions that offer Americans any protection if the casino closes for whatever reason.
It's painful to imagine playing 50+ hands per hour at $1,000-$10,000 per hand, running up a huge bankroll and then having the casino vanish without a trace.
That's by far the biggest risk we can think of.
Can you play blackjack from your phone?
Yeah, you shouldn't have any problem playing from your phone. The exact variant/table limit combo you want might not be available to you, so you might have to settle for what is available. Other than that, you should have no problem finding something to play.
The casino I want to join doesn't offer limits as high as I want to play. What can I do?
If joining another casino isn't an option, one thing you might want to try is to find a multi-hand table. These are tables where you can play multiple blackjack hands at once.
So, if the casino only allows you to bet $5,000 per hand, BUT you can play three hands at once, now you're able to bet $15,000 per hand.
It's not the same thing, we know, but it's making due with what you have.
Does the table limit count splitting or doubling down?
Not usually. From our experience, if the table limit is $5,000, that's the max you can bet to start the hand. From there, you'll be able to split or double down for an additional $5,000 each time.
Can you count cards?
Not online. There are two hurdles that stand in your way.
The first – it's not possible to count cards playing any kind of virtual/RNG blackjack. You can't see the deck, nor is it always clear (if ever) when the deck is shuffled. Not only that, but we've also heard that some decks are infinite, which makes it impossible to count accurately.
The second – you can count cards playing live blackjack, but most casinos will have it in their terms that doing so is prohibited. And if they catch you doing it, they may close your account.
Do betting systems work?
No, no betting system works. Check out this article, as we give you tips and useful advice and explain betting systems and why they don't work.
How do I win more money playing high stakes blackjack?
There are several things you can do besides count cards.
For example:
Learn basic strategy. You can get the house edge well under 0.40% (from more than 1%). This might not sound like much, but over the long run, you're saving/spending half of what you would otherwise.
Choose a better game. Each game has a different house edge because of the rules you have to follow. Try to find one where as many rules as possible favor the player. You can use the calculator here to compare rules for different games to find the best one.
Avoid side bets. All of them are sucker bets.
Get comped. You should have no problem getting additional perks for being a higher spender. Even if all you got was a measly cash back program, you'd still collect a nice amount considering how much you'd be spending.
Play only blackjack games that pay 3:2 for natural blackjacks. Don't play the ones that pay 6:5 or 7:6 (or worse) because this can increase the house edge by a couple percentage points.
Skip the insurance bet. It's a losing play.
Do as many of these things as you can to save/make money. They may seem small to you, but it all adds up over the long run.
I'm spending a lot of money. How do I know that these games are fair?
There are a couple of ways to think about this:
Most games are designed for the player to lose – even blackjack. Most players don't go to the trouble of learning how to count cards, or even basic strategy. So, the house has a small edge, which means they win in the long run.
In other words, they make money without having to rip you off.
For those that do rip players off, it makes more sense to take your deposits, offer fair games and then not pay you later, or, to give you the runaround—and then not pay you, or encourage you to continue playing, etc.
There are better ways of taking advantage of players (legal or not) than rigging their games, as bad as that probably sounds.
Beyond that, games are regularly tested. Sometimes the casino does the testing, while other times it's the software provider. Sometimes it's both.
The bottom line, though – if you see them recommended on our site, the games are fair.
What perks can get high stakes blackjack players get?
There are two answers to this.
One, you can get the same deals all players can get. That means welcome bonuses, reload bonuses, comp programs, cash back, VIP deals, etc.
You'll find this information in our reviews, as well as on the casino's website.
Two, you will likely be able to get exclusive deals not available to the public, but like offline casinos, these deals are made on a case-by-case basis. The casino will offer you perks based on how much you plan to spend (overall and per hand). Since this varies from person to person, the perks will vary, too.
The best way to find out about exclusive deals is to ship the casino an email. We recommend you do this BEFORE you sign up, just in case they don't actually cater to high stakes players.
September
Casino of the Month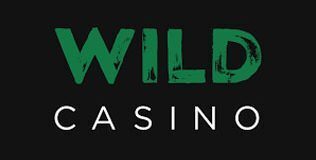 Welcome Bonus
250% up to $5,000