Rockets and John Wall to Part Ways – 4 Possible NBA Destinations in a Trade

The writing is on the "wall" in Houston.
Committed to Kevin Porter Jr. (21) and Jalen Green (19), there's simply no room for John Wall in the Houston Rockets backcourt. Unloading the 5x All-Star and receiving adequate compensation – that's where the battle begins for Rafael Stone.
Wall is 31 years old; he hasn't played more than 41 games in a season since 2016-2017. Also muddling the situation is the fact that Wall is owed north of $91 million over the next two seasons. This includes a lofty $47.4 million player option in 2022-23.
In other words, trading the oft-injured point guard before the start of the season is a lot easier said than done. Houston has already agreed to sit Wall rather than risk another injury, although reports are that a buyout won't be discussed until after the upcoming season.
As for which teams could come forward with an alluring offer, here are four potential landing spots for John Wall in a trade.
Philadelphia 76ers
Not only is Philly one of the teams that can make the money work, but they also have a disgruntled point guard who wants out.
The Sixers won't be eligible to trade Danny Green until December 15th, but it's at that point that Elton Brand can unload another $10 million off the books. Remember, Wall and the Rockets have already agreed to play the waiting game if need be.
Tack that $10 mil onto Ben Simmons' $33+ million annual salary and the 76ers can match Wall's bloated number.
Of course, Houston would have to throw in a couple of first-round picks, as well as the rights to one or two of their 2021 first-rounders (Alperen Sengun, Josh Christopher, Usman Garuba).
Depending on how things shake out in Philadelphia early in the season, this deal could present itself as we inch toward Christmas.
It's clear that Wall has played his last game in a Rockets uniform, and it's evident that Ben Simmons is ready to start a new chapter.
Los Angeles Clippers
With Kawhi Leonard shelved until at least February, the Clippers front office could arise as one of the genuine John Wall suitors.
Lack of steady play at the point guard position was a major downfall for the Clips in 2020-21 – pulling the trigger on Wall now might make some sense.
Yes, Wall is past his prime and about as injury-prone as they come. At the same time, he's still more than capable of being a difference-maker on a nightly basis.
John Wall – By the Numbers in 2020-21
Minutes
Points
Assists
Rebounds
Steals
32.2
20.6
6.9
3.2
1.1
John would fill LA's gaping hole at PG and provide a secondary scorer to take the pressure off of PG (my puns are on fire today!).
How could a John Wall trade to the Clippers come together?
Clippers Receive: John Wall, Danuel House Jr.
Rockets Receive: Eric Bledsoe, Luke Kennard, Marcus Morris
The money is almost identical. This is one of the few scenarios that could be chalked up as a "win-win" for both sides.
Dallas Mavericks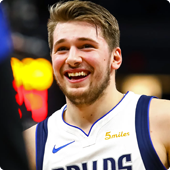 I know what you're thinking. The Mavericks already have Luka Doncic so why the heck would they be interested in bringing in John Wall at this stage of his career. Hear me out.
Doncic is amazing and arguably a top-three player in the league. As fantastic as he's played, he's been unable to get the Mavs past the first round in the playoffs. The issue is he needs help, and it's looking more and more like Kristaps Porzingis isn't the long-term solution.
Wall could shift into a more off-ball role as well as handle the point guard duties when Luka needs a break.
Before you gawk at that idea, know that Wall shot over 38% from downtown last season on catch-and-shoot threes, per Jack Maloney of Cbssports.
The Rockets are trying to get younger and have put most of their rebuilding efforts into forming a proficient backcourt. They ought to kick the tires on acquiring a 7'3" 26-year-old who can rain threes from the outside.
Dallas can make the money work by including Dwight Powell in the deal, while Houston would have to respond by packaging young talent and draft picks.
Cleveland Cavaliers
A trade to Cleveland certainly wouldn't be John Wall's first choice, but the Rockets execs can't worry about hurting feelings in this matter.
After getting bamboozled in the James Harden deal, Houston needs to hone in on improving its roster.
Cavaliers Receive: John Wall, Avery Bradley
Rockets Receive: Kevin Love, Ricky Rubio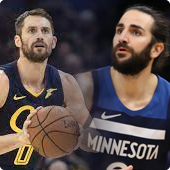 So maybe it's not ideal, but it's at least legitimate compensation.
Kevin Love is another former superstar craving a new start; the Rockets frontcourt has plenty of room to give Love some run.
Adding a veteran point guard like Ricky Rubio to the fray would make sense on many levels. For one, it affords Houston some insurance. Secondly, Rubio possesses the wisdom and experience to act as a mentor of sorts to the Rockets young guards.
And lastly, Ricky's got plenty left in his tank, as evidenced by his steady performances in Tokyo (25.5 ppg, 6 apg). Whether or not this deal would intrigue Koby Altman, remains to be seen.
Other Teams That Could Trade for John Wall
These are the most likely trade destinations for John Wall. Keep in mind, a few teams have already spent money on upgrading at the point guard position.
Miami traded for Kyle Lowry, the Lakers swung a deal for Russell Westbrook, the Knicks signed Kemba Walker, and Utah and Phoenix held onto Mike Conley and Chris Paul.
In terms of some other franchises who could enter the "John Wall trade" conversation, the list isn't that long.
Denver Nuggets
Sacramento Kings
With Jamal Murray set to spend most of the 2021-22 season rehabbing a torn ACL, Denver could certainly be in the market for a point guard. However, after extending Aaron Gordon for four years and $92 million, Denver's pockets have turned dry.
Sacramento has been talking about trading Buddy Hield for two years; Marvin Bagley is another name that often gets brought up in trade rumors. Throw in Harrison Barnes and his $20 million salary and the Kings have all sorts of maneuverability. Having said that, Sacramento has De'Aaron Fox and Tyrese Haliburton, plus they drafted Davion Mitchell.
Rather than pursue Wall, the Kings could act as a third team in a three-team trade. Similar to how we just saw the Cavs/Bulls/Trail Blazers execute a deal that sent Lauri Markkanen to Cleveland, Larry Nance Jr to Portland, and Derrick Jones Jr (and a first-round pick) to Chicago.
In any event, tracking the landing spots for John Wall in a trade will be among the biggest storylines heading into the 2021-22 NBA season.