Ranking the 10 Best MLB Farm Systems After the 2021 Trade Deadline

The 2021 MLB trade deadline was wild. Lots of top MLB prospects were shipped to different teams in favor of current players. The MLB has seen more and more teams rely on trading to stay competitive.
Teams can either ship away their impending free agents or veteran players in favor of prospects or players with multiple years of control left.
It typically is a huge indication of which team intends to make a run at the World Series, while the other opts for prospects and a World Series farther down the road.
With that being said, here are the MLB team prospect rankings following the 2021 trade deadline.
10. Cleveland Indians
The Indians are going through a cultural reset. They are changing their name from Indians to Guardians, and they acquired younger talent at the trade deadline.
After their deals, here's a quick look at the top five MLB prospects for the Indians.
3B Nolan Jones
SS Tyler Freeman
C Bo Naylor
OF George Valera
SS Gabriel Arias
Their five prospects should help them in the next couple years or so.
Here are the other moves they made to acquire younger talent at the deadline.
Traded for C Yainer Diaz and OF Myles Straw
Traded for RHP Peyton Battenfield
Traded for LHP Konnor Pilkington
The Indians/Guardians remain in second place in the AL Central, but they are looking more towards the future with their moves at the trade deadline.
9. San Francisco Giants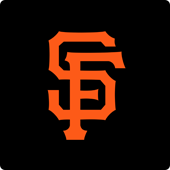 The Giants are at the top of their tough division in the NL West, but that didn't stop them from having one of the best farm systems in the MLB.
Despite having a possible title contender right now, San Francisco also happens to have a bright future. Here are their top five prospects.
SS Marco Luciano
C Joey Bart
OF Heliot Ramos
OF Hunter Bishop
LHP Seth Corry
They hold five top 100 prospects, with their best one ranking as the 10th best (SS Marco Luciano).
Luciano is a 19-year-old shortstop, who has the highest Future Value of anyone in their system. His 60 FV is a great rating for a 19-year-old and the Giants should expect him to make his debut around 2023. He currently ranks as the MLB's 10th best prospect.
Behind Luciano is catcher Joey Bart.
Buster Posey is proof the Giants know how to acquire good catchers, and Bart further validates it.
The Giants took Bart with the second overall pick in 2018 and he made his debut in 2021. As Posey gets older (age 34 in 2021), Bart will start to transition into the Giants main catcher. Bart is the MLB's 15th ranked prospect.
At the trade deadline, the Giants dealt their ninth best prospect (OF Alexander Canario) and their 30th best prospect (RHP Caleb Killian) to the Cubs for the biggest name at the trade deadline, Kris Bryant.
That deal put them among the biggest winners from the 2021 MLB trade deadline.
Even with the departures of Canario and Killian, the Giants still have a lot of talent in their system.
8. Washington Nationals
The Nationals made a bunch of big moves at the trade deadline. They traded a good number of players who become free agents at the end of this season, highlighted by star shortstop, Trea Turner, and three-time Cy Young Winner, Max Scherzer.
While they lost some franchise cornerstones, the Nats built for the future. Here are their top prospects going forward.
C Keibert Ruiz
RHP Josiah Gray
RHP Cade Cavalli
RHP Jackson Rutledge
In the deal with the Dodgers, the Nationals sent Trea Turner and Max Scherzer for their first, and second best prospect, as well as two more top 30 Dodger prospects (RHP Gerardo Carrillo and OF Donovan Casey).
The Dodger's best prospect who was sent to the Nationals was catcher Keibert Ruiz. Their second best prospect was RHP Josiah Gray. Ruiz and Gray both made their debuts this season.
Some other players they flipped for prospects/younger players include Josh Harrison, Yan Gomes, Jon Lester, Daniel Hudson, Kyle Schwarber, and Brad Hand.
In total, their return from the players they flipped include the following.
C Drew Milas
RHP Seth Shuman
RHP Richard Guasch
OF Lane Thomas
RHP Mason Thompson
SS Jordy Barley
RHP Aldo Ramirez
C Riley Adams
Their trades at this year's deadline have made their prospect rankings much better and set up Juan Soto and the other Nationals for a bright future.
7. Chicago Cubs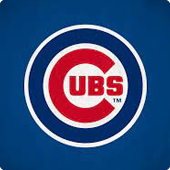 The Cubs basically shipped away their core who helped them win a World Series in 2016, for a bunch of younger players and prospects.
That sounds bad on paper, but it also helped cement them as one of the best farm systems in baseball. Here are the four prospects that stand out for them following the 2021 MLB trade deadline.
LHP Brailyn Marquez
OF Brennan Davis
C Miguel Amaya
SS Christian Hernandez
Kris Bryant, Anthony Rizzo, and Javier Baez were all dealt away in favor of younger players. They made a couple more deals for some good prospects throughout the league.
Kris Bryant was traded to the Giants for the Giants ninth (OF Alexander Canario) and 30th (Caleb Kilian) best prospects. Baez was traded with SP Trevor Williams for the Mets sixth ranked prospect, OF Pete Crow-Armstrong. Anthony Rizzo was traded to the Yankees for their ninth (Alexander Vizcaino) and 12th (Kevin Alcantara) best prospects.
The haul of prospects didn't stop there.
They also traded Craig Kimbrel for the White Sox young players 2B Nick Madrigal and RHP Codi Heuer. They sent another bullpen pitcher to the White Sox, Ryan Tepera. The Cubs got LHP Bailey Horn for Tepera.
The Cubs also got the A's ninth best prospect, OF Greg Deichmann for RP Andrew Chafin.
The Cubs have four prospects in the MLB's top 100, and they got a bunch of top prospects from other teams at the trade deadline. Their old core is no more, but their future is bright.
6. San Diego Padres
The Padres are in my top 10 MLB team prospect rankings because of their two prospects within the MLB's top 10 for overall prospects.
Gore and Abrams are ranked the fourth and sixth best prospects in the entire MLB, respectively. They're joined by two other intriguing talents in Luis Campusano and Robert Hassell.
LHP MacKenzie Gore
SS C.J Abrams
C Luis Campusano
OF Robert Hassell
They traded away their fifth best prospect for Pirates' Adam Frazier, which isn't ideal when looking at their spot in these MLB team prospect rankings.
The Padres are at the point where they want to win now, so they might not be on this list next year. Their players will either be in the big leagues
or traded for big leaguers.
With that being said, Gore and Abrams put them up on this list for being highly ranked in the MLB's top 100.
5. Seattle Mariners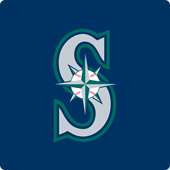 The Mariners have the third highest ranked prospect in the MLB with outfielder Julio Rodriguez.
Rodriguez alone puts the M's among the best MLB team prospect rankings, but he isn't all they have. Here's a quick look at their other three prospects that crack the top 100 for all of baseball.
OF Julio Rodriguez
RHP Emerson Hancock
RHP George Kirby
SS Noelvi Marte
They also had former top MLB prospect, Jarred Kelenic, who made his debut in 2021. If you still consider Kelenic a prospect, the Mariners would be even higher on this list.
The Mariners have a bright future ahead behind Kelenic and Rodriguez in their outfield.
The Mariners also added 3B Abraham Toro and RHP Joe Smith from the Astros in exchange for pitchers Kendall Graveman and Rafael Montero. Toro was Houston's third best prospect in 2020 and could still be considered a prospect.
4. Baltimore Orioles
With the promotion of the former number one overall prospect in all of baseball (Wander Franco), the new highest ranked prospect is none other than Orioles catcher, Adley Rutschman.
Rutschman gives the O's one of the better MLB farm systems, but Baltimore has several key players to be excited about.
Four other prospects reside in the top 100 for the majors. Take a quick look at who they are.
C Adley Rutschman
RHP Grayson Rodriguez
OF Heston Kjerstad
LHP D.L Hall
SS Gunnar Henderson
The Orioles drafted Rutschman with the number one overall pick in the 2019 Draft and he has a 65 FV rating.
They also have four other prospects in the top 100, and they will be looking to have another high draft pick next year, with their second worst record in the MLB.
3. Kansas City Royals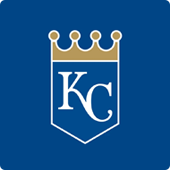 The Royals have an impressive number of top 100 prospects, highlighted by fifth best in the MLB, SS Bobby Witt.
Kansas City is not light on interesting talent going forward. Daniel Lynch, Asa Lacy, Jackson Kowar, and Nick Pratto are all fellow top 100 MLB prospects.
SS Bobby Witt
LHP Daniel Lynch
LHP Asa Lacy
RHP Jackson Kowar
1B Nick Pratto
Witt will be making his debut next year, or the year after. Daniel Lynch and Asa Lacy also ranks within the MLB's top 20 prospects (18th and 19th) as well.
The Royals added the Braves 21st ranked prospect, RHP Kasey Kalich in exchange for OF Jorge Soler. They also traded away their favorite starting pitcher, Danny Duffy to the Dodgers for a PTBNL.
Their trade deadline wasn't the most exciting, but Witt, Lynch, Lacy and the other top 100 prospects have the Royals set up for a bright future.
2. Minnesota Twins
The Twins made big moves at the trade deadline this year. They obviously regressed horribly after their potent 2020 run, but they at least have some great MLB prospects to hang their hat on.
The following players help slide them into the second spot in my MLB team prospect rankings after the trade deadline.
SS Royce Lewis
SS/OF Austin Martin
RHP Simeon Woods Richardson
RHP Jordan Balazovic
RHP Jhoan Duran
Minnesota traded away two of their best players in Jose Berrios and Nelson Cruz. Cruz was due to become a free agent at the end of the season and is older than 40, but is still one of the best hitters in the league. Berrios is under team control for another year, and the Blue Jays gave up some good prospects for him.
The Twins already had Royce Lewis, who is the 11th best prospect in the entire MLB, but they added Martin and Woods Richardson, who are also in the top 100. Martin is actually the 14th best prospect in the entire MLB, just behind Lewis.
They made the right move trading their stars this year, because they are far from making the postseason in 2021.
The Rays gave up two RHPs in Joe Ryan and Drew Strotman, who rank as the Twins eighth and 15th best prospects now.
They may have cashed in on their stars; but they have some young players who will be their future stars.
1. Miami Marlins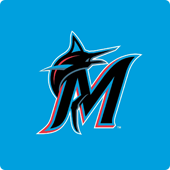 Four of the players listed below are in the MLB's top 50 prospects. I've touched on some intriguing young talent that cracks the MLB's top 100, but Miami is beyond stacked.
It all starters with dangerous righty Sixto Sanchez, but the Marlins are pretty loaded even beyond their best pitching prospect.
RHP Sixto Sanchez
OF J.J Bleday
RHP Max Meyer
RHP Edward Cabrera
OF Jesus Sanchez
Sixto Sanchez made his debut last season and dominated. He ranks as the ninth best prospect in the MLB. J.J Bleday ranks as the 12th best prospect in the MLB, and Max Meyer ranks as the 17th best prospect in the MLB.
They already have a great list of MLB prospects, but at the trade deadline they got one of the best prospects in the MLB. He is no longer ranked because he made his debut in the 2020 postseason and played in 2021, but Jesus Luzardo was the fifth ranked prospect in 2020.
The Marlins gave up outfielder Starling Marte for him, and Marte is due to become a free agent at the end of this season.
The Marlins have a very impressive batch of young players and easily take the top spot in my MLB team prospect rankings following the trade deadline.
Other MLB Teams with Top Prospects
Detroit Tigers
New York Yankees
Louis Cardinals
The Tigers have two players within the top 15 in all of MLB's prospects. 3B/1B Spencer Torkelson is the second-best prospect in all of baseball, while OF Riley Greene is the 13th best prospect in the MLB.
These two are ranked high but are the only two in the MLB's top 100.
The Yankees sent a haul of prospects for 1B Anthony Rizzo and OF Joey Gallo, but their prospects are still solid. They have five ranked within the top 100, including OF Jasson Dominguez, RHP Clark Schmidt, RHP Deivi Garcia, SS Oswald Peraza, and SS Anthony Volpe.
Dominguez is the highest ranked at 21st overall, but there is a big drop off from there. Schmidt is the next highest at 66th, Garcia is 75th, Peraza is 93rd, and Volpe is 98th. If they didn't trade for Gallo and Rizzo, there prospect rankings would be in my top 10.
The Rays got Randy Arozarena from the Cardinals a couple years ago in exchange for Matthew Liberatore and more.
Liberatore ranks as the 24th best prospect in all of baseball and Cardinals 3B prospect, Nolan Gorman is right behind him at 25th. C Ivan Herrera ranks 77th and 3B Jordan Walker ranks 99th in the MLB's top 100 as well. 3B Nolan Gorman might not be staying in a Cardinals uniform, because they have another Nolan third baseman there right now.
Love reading about baseball? Check out the MLB posts below.