$1.1 Million Stolen from Atlantic City Casinos While Suspects Remain At Large

Stealing money from casinos typically doesn't end well. The latest example of this occurred when five New York residents attempted to rip off a series of high-end Atlantic City casinos between August 26-28 2021.
The scheme involved two women trying to pass off fraudulent checks in exchange for gaming chips – 10 checks at five casinos totaling $1,420,000, to be more specific.
Eight of the checks amounting to $1,120,000 were cashed while two checks equaling $300k were submitted for the initial investigation.
Here's how the story unfolds.
Fake Checks Gone Awry
As reported by the State of New Jersey Government, Xiuhuan Zhang, 65, and Qingtao Zhang, 53 are the main culprits.
Between 8/26-8/28, said suspects purportedly pranced around Atlantic City trying to cash fake checks.
These are the five properties they zeroed in on.
Caesars Hotel and Casino
Borgata Hotel and Casino
Ocean Casino Resort
Hard Rock Hotel and Casino
Golden Nugget Hotel and Casino
Xiuhuan presented falsified TD Bank official checks at each of these five locations. Each check was for $150,000. Qingtao opted for a similar route as she attempted to cash five identical Bank of America cashier's checks at the same five casinos. Each cashier check was in the amount of $134,000.
The only two checks that were initially flagged were the $150,000 ones at the Hard Rock and Golden Nugget. The peculiar part is why only two clerks were skeptical.
Unless of course the other clerks were in on the heist.
Three Others Involved
Also arrested as part of this elaborate plan gone wrong were three men: 29-year-old Sen Ge, 30-year-old Shuai Liu, and 33-year-old Peng Cai. Exactly what each man's role consisted of remains disclosed, but common sense leads readers to believe that these were the clerks who accepted the checks.
Given that the Hard Rock and Golden Nugget were the two casinos that balked at the checks, I'll go out on a limb and say that these three individuals worked at Caesars, Borgata, and Ocean.
Per the media release from njoag.gov, all five of the accused have been charged with "second-degree conspiracy and various counts of second-degree theft by deception and attempted theft by deception." These charges could result in 10 years of imprisonment and fines up to $150,000 for everyone involved.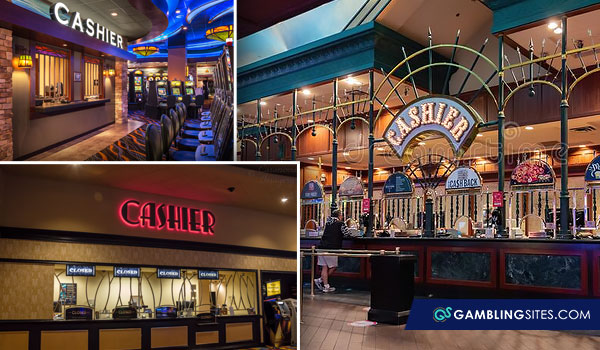 One Captured While Four Remain At Large
It took less than two weeks from the time the checks were cashed for officials to track down one of the primary suspects. That's despite the alleged suspect crossing international borders and camping out some 3,700 miles away in The Netherlands.
Qingtao Zhang was arrested in Amsterdam on September 7th. Upon Qingtao being extradited to the United States, the other four perpetrators remain on the run with warrants out for their arrest.
Andrew Bruck, the acting Attorney General of New Jersey was pleased with how his staff has carried out this investigation thus far.
"The defendants were caught executing a sophisticated financial scheme spanning multiple casinos and over a million dollars in fraudulent checks. This case is just one example of the excellent work – in this instance across international borders – performed by members of the New Jersey State Police and Division of Criminal Justice who are assigned to investigate and prosecute crimes in the casinos."