Assessing the Philadelphia Eagles NFL Coaching Staff for 2021

It wasn't long ago that the Philadelphia Eagles were on top of the world. They won the 2018 Super Bowl and head coach Doug Pederson was looking like one of the best head coaches in the league.
Fast forward to 2021 and the Eagles are one of the worst teams in the NFL with a new head coach. Nick Sirianni takes over for the Eagles as he tries to lead them back to the postseason.
How far can the Eagles go with their current sideline crew? Let's explore that in my Philadelphia Eagles coaching staff analysis for the 2021 NFL season.
Nick Sirianni – Head Coach
It seems like the NFL is going through a youth movement when it comes to head coaches. The 40-year-old Nick Sirianni is no exception.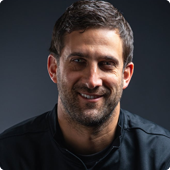 Sirianni's coaching career began at his alma mater, Mount Union. He was a Defensive Back Coach for two years before taking a job at IUP. He switched sides of the ball, taking over as the Wide Receivers Coach.
From 2009-2012, Sirianni was on the Kansas City Chiefs coaching staff. He held three different positions in four years. Among those were Assistant Quarterbacks Coach and Wide Receivers Coach.
Over the next five seasons, he coached for the San Diego/Los Angeles Chargers. He was the Quarterbacks Coach in 2014 and 2015. Then, he transitioned to Wide Receivers Coach in 2016 and 2017.
He has spent the last three seasons as Offensive Coordinator of the Indianapolis Colts. The Colts had a top 10 offense in 2018 and 2020.
Now, Sirianni has the opportunity to lead a team, as he takes over as Head Coach of the Philadelphia Eagles. However, it won't be an easy task.
The franchise is going through a transition after trading quarterback Carson Wentz to the Colts. Last year's second-round pick, Jalen Hurts, takes over at quarterback. Hurts started the final four games of 2020, but he didn't impress.
It certainly doesn't help that the Eagles have arguably the worst wide receiver room in the NFL.
Philadelphia has a good, not great defense. Their defensive line does know how to get to the quarterback though. Their 49 sacks last season ranked third in the NFL.
The biggest thing for Sirianni this season is going to be how he runs the offense. Hurts isn't a great passer but his rushing ability can somewhat mask that. Effectively employing Hurts is going to go a long way in his development.
Top Eagles Assistants for 2021
The Philadelphia Eagles decided to clean house for the 2021 season. They brought in a new offensive and defensive coordinator.
If there is any NFL coaching staff that needs to be analyzed a bit, it's this fresh-faced Philly crew.
Let's check out who they are with a breakdown of the top Eagles assistant coaches for 2021.
Shane Steichen – Offensive Coordinator
Philadelphia continued their youth movement for their coaching staff with the hiring of 36-year-old Shane Steichen.
Steichen spent one season in college as a Coaching Assistant before jumping to the NFL in 2011. His first NFL job came as a Defensive Assistant for the San Diego Chargers. He stayed in that position for two seasons before joining the Cleveland Browns staff.
Following one season in Cleveland, Steichen returned to the Chargers as an Offensive Quality Control Coach. He spent two years in the role before becoming their Quarterbacks Coach from 2016-2019.
Last season, Steichen had his first chance in a major role. He initially became the Offensive Coordinator in 2019 in an interim role. The Chargers officially gave him the title for the 2020 season.
Armed with rookie quarterback Justin Herbert, Steichen took the Chargers offense to another level.
Yards Per Game: 382.1 (9th)
Passing Yards Per Game: 270.6 (6th)
Herbert obviously had a successful rookie season and deserves a lot of credit. However, you have to wonder if he would have achieved that success without Steichen.
Nick Sirianni definitely took notice, he tabbed Steichen to join his staff with the Eagles. He hired Steichen as his Offensive Coordinator. The two spent four years together on the Chargers coaching staff.
Steichen was able to help Herbert become an elite quarterback, so what will he do for Jalen Hurts' game?
The best thing he can do is build the offense around Hurts' strengths. We know he isn't a great passer (52.0 completion percentage) but he is a dual-threat quarterback. Philadelphia can use his rushing ability to their advantage.
They don't have many weapons on offense, but Miles Sanders and Dallas Goedert are valuable players. Add in first-round pick DeVonta Smith and you have some potential difference makers.
We'll see if Steichen's success with the Chargers carries over to the Eagles.
Jonathan Gannon – Defensive Coordinator
This will be the first time in his career that Jonathan Gannon is a Coordinator. However, the 38-year-old has plenty of coaching experience.
He was a student then Graduate Assistant at Louisville from 2003-2006. His first NFL job came with the Atlanta Falcons in 2007. They hired Gannon as a Defensive Quality Control Coach. Gannon only lasted one season in Atlanta.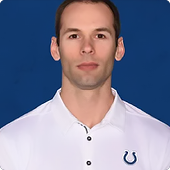 In 2009, he joined the St. Louis Rams front office as a College Scout. He stayed in that role for a year before transitioning to a Pro Scout in 2010 and 2011.
Gannon returned to the sidelines in 2012 as a Defensive Quality Control Coach for the Tennessee Titans.
Following two seasons in Tennessee, he took on a bigger role with the Minnesota Vikings. He was the Assistant Defensive Backs Coach for four seasons. That opportunity led him to the Indianapolis Colts in 2018.
They hired him as their Cornerback Coach.
Coincidentally, they had exactly 15 interceptions in each of his three seasons with the team. Check out where their total interceptions rank since 2018.
New England Patriots: 61
Miami Dolphins: 52
Chicago Bears: 47
Kansas City Chiefs: 47
Pittsburgh Steelers: 46
Indianapolis Colts: 45
Once Sirianni took the job as Head Coach, he knew he wanted to bring Gannon with him, and that's exactly what he did. The Eagles hired Gannon to run their defense.
The Eagles defense isn't great by any means but they are better than the offense. As a former Cornerback Coach, Gannon will certainly enjoy having Darius Slay, Anthony Harris, and Steven Nelson at his disposal.
Philadelphia also has a very competitive defensive line with Brandon Graham, Javon Hargrave, Fletcher Cox, and Derek Barnett.
It'll be interesting to see what kind of impact Gannon makes in year one, especially in the secondary.
Other Philadelphia Eagles Assistants for 2021
Michael Clay: Special Teams Coordinator
Jemal Singleton: Running Backs/Assistant Head Coach
Kevin Patullo: Passing Game Coordinator
Jeff Stoutland: Run Game Coordinator/Offensive Line

Brian Johnson: Quarterbacks Coach
Jason Michael: Tight Ends Coach
Aaron Morehead: Wide Receivers Coach
Nick Rallis: Linebackers Coach
Tracy Rocker: Defensive Line Coach
Dennard Wilson: Defensive Backs Coach
Jeremiah Washburn: Director of Player Personnel/Senior Defensive Assistant
D.K. McDonald: Assistant Defensive Backs Coach
Joe Pannunzio: Assistant Special Teams Coordinator
Tyler Brown: Special Teams Quality Control
Joe Kasper: Defensive Quality Control

T.J. Paganetti: Offensive Quality Control
Alex Tanney: Offensive Quality Control Coach
Tyler Scudder: Coaches Assistant
Ted Rath: Vice President of Player Performance
Fernando Noriega: Head Strength & Conditioning
Roy Istvan: Assistant Offensive Line Coach
None of their assistants immediately stand out, but Brian Johnson may have the most important job.
Johnson has been a Quarterbacks Coach in college since 2010 but this will be his first NFL job.
He'll need to help Jalen Hurts improve or else Philadelphia may be looking for a new quarterback.
Overall, the Eagles lack high-level experience, from top to bottom.
They've gone with a youth movement, which makes for a loaded coaching staff in terms of potential, but the results may be slow to arrive.
Philadelphia Eagles 2021 NFL Season Outlook
I don't have much hope for the Philadelphia Eagles this season. Their players and coaching staff are young, so they'll likely take some time to learn each other's skills.
If Hurts develops quickly, then I believe they can compete for the NFC East title. Truthfully, I think that's a long shot at best.
Want to get to know more NFL coaching staffs before 2021 arrives? Check out these breakdowns of coaching staffs in the AFC East.