Analyzing the Biggest Snubs and Surprises from the 2021 CMA Awards Nominees

With the 2021 MTV VMAs show being a hit, the CMA Awards are next on the list.
The nominees for the biggest awards of the year like Entertainer of the Year, Single of the Year, and Album of the Year have been named, as well as a bunch of other huge awards.
Let's take a look at which country artists are in the mix for the biggest awards in the industry at the 2021 Country Music Association Awards.
Event Details for the 2021 CMA Awards
When – November 10th, at 8 ET / 7 CT
Where – Nashville, Tennessee, Bridgestone Arena
Host – Keith Urban and Mickey Guyton
The 55th annual Country Music Association Awards night is going to be special, especially for the artists who have been incredible in the past year.
There are old faces we know and love, as well as some up-and-coming artists, as well.
Country legend Keith Urban hosts with Mickey Guyton, which alone probably promises it will be a stellar event, much like in year's past.
Make sure you tune into ABC on November 10th, so you can find out who wins this year.
2021 CMA Awards Nominees
Coming into the CMAs with the most nominations will be Eric Church and Chris Stapleton, who both have five nominations each.
Gabby Barrett finds herself right behind them with four and Brothers Osborne, Miranda Lambert, Ashley McBryde, Kane Brown, Luke Combs, Maren Morris, and Chris Young all have three each.
Miranda Lambert remains the most nominated female country artist of all time with her total being upped to 58 this year (third most nominated in the show's history).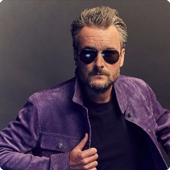 She has been nominated for big awards like Entertainer of the Year, Female Vocalist of the Year, and Musical Event of the Year (beside Elle King).
Eric Church and Chris Stapleton have made strong arguments for Entertainer of the Year, as they both have been nominated for five awards.
They both are in the same four, additional award categories as well. They both have nominations for Male Vocalist of the Year, Song of the Year, Album of the Year, and Single of the Year.
Carrie Underwood and Miranda Lambert repeat history for being two female solo artists to be nominated for Entertainer of the Year two years in a row. They are the first pair to do so since Dolly Parton and Crystal Gale in 1978 and 1979.
Surprise Inclusions
Whenever the CMA Awards nominations drop, people are either shocked to see who was left out, or surprised over who is included.
There were definitely some surprise inclusions among the 2021 Country Music Association Awards. Let's go over the nominees that surprised a bit.
Kane Brown
Kane Brown is making his debut for the CMA nominations, likely for his duet, "Famous Friends" with Chris Young.
Brown and Young haven't received a lot of recognition from the CMAs until now, but it's better late than never.
Morgan Wallen
Morgan Wallen has been nominated for Album of the Year after being ruled ineligible for "solo" awards, but eligible for collaboration awards.
He was in the news earlier this year for saying a racial slur, which is why he isn't allowed to win a "solo" award.
It is still odd to make him eligible for some awards and not others, instead of just not allowing him to win any award at all.
This is the first time two Black artists have been nominated for New Artist of the Year. Mickey Guyton and Jimmie Allen were both nominated, this is Allen's second year in a row to be nominated for this award.
Biggest CMA Awards Snubs
With some surprise inclusions, there are undeniably also going to be some artists who probably deserved a nod, but got passed over.
That brings me to the biggest 2021 Country Music Association Awards snubs.
Keith Urban
Keith Urban has had at least one CMA nomination in the past 18 years (2003), but his streak has come to an end.
It's not like he hasn't come out with new music. His album, The Speed of Now Part 1, was a number one album this year.
Is this the beginning of the end to his music career? Or do the nominators know he will be back and want to give another artist a shot? Either way, it is very questionable why he is not going to be a part of the CMAs this year.
Luke Bryan
Another artist that everyone knows is Luke Bryan, he also will not be up for any awards at the CMA this year.
He actually had five number one songs from Billboard's Country Airplay chart from his Born Here Live Here Die Here project. His streak of being without a CMA nomination extends from 2018.
Lee Brice
Lee Brice came out with the song, "One of Them Girls," which spent three weeks at the top of the Billboard's Country Airplay chart, but won't be up for a CMA nomination.
He and Carly Pearce won the award for Musical Event of the Year last year, but won't be back at the CMAs this year.
Looking Ahead to the 2021 CMA Awards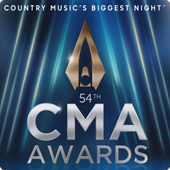 This year's CMAs are set to happen, whether your favorite artist is a part of it or not. Not having Keith Urban there for the first time in about 20 years will be very weird, but the show must go on.
He's still on the stage as a host, too, so for fans watching, that softens the blow.
They could have denied Wallen an appearance due to his racist slur earlier in the year, but he somehow made it this year. Nonetheless, someone is still going home with the biggest awards of the year and it is a very exciting time for country music fans.
Will Eric Church or Chris Stapleton win the Entertainer of the Year award since they both have the most nominations? We'll see.
Justin Bieber won the Artist of the Year from MTV's VMAs, but that doesn't mean it will be the same sort of thing for the CMAs.
For more updates on major happenings in the world of entertainment, check out our entertainment news page.