5 Reasons Why Barcelona Won't Win La Liga This Year (2021-22)

Since the 1990s, Barcelona has been one of the most feared clubs in the world.
Not only was Catalan giant hugely successful – winning La Liga and Champions League titles – it also consistently played some of the finest soccer ever seen. The players treated the ball as a thing of beauty and their opponents with disdain.
That complete success has not always been the case, though.
The Barca of the 1980s would quite regularly lose to much smaller clubs in European competitions and won just two league titles between 1960 and 1991. It was always a big club, and in recent times had become just about the best there was.
But Barcelona, as a club, is a shambles at the moment.
There have been big name departures, European embarrassments, and there are not many that believe that it will win La Liga this season. It may not even qualify for the Champions League.
But just what has gone wrong at the Camp Nou? How has the best club in the world become a laughing stock? Here are five reasons why that might be the case and why Barcelona will not win La Liga, or anything else, this season.
Relying on Lionel Messi Then Letting Him Leave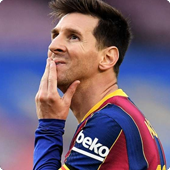 Lionel Messi joined Barcelona at the age of 13 and started playing for the C team three years later.
He became the youngest ever player to turn out for the first team when he made his debut in 2004 and went on to make over 500 appearances, scoring an incredible 474 goals.
He took to the pitch with some of the finest players of all time during his 17 years at the Camp Nou but is still revered as the best ever.
In recent years, it seemed as though Barcelona was relying on him too much. The Blaugrana still won trophies but the domination enjoyed in the 1990s and first 15 years of the 21st century was beginning to fade.
I will go into the off-field problems that hastened his departure later on, but the fact that the club allowed one of its all-time greats to get to the point when he was demanding to leave speaks volumes.
The fact that he then still attempted to reach a financial settlement that would keep him at Barcelona, only to be told he could go, just rubbed salt into the wound.
The way the last few years have gone, Barcelona probably wouldn't have won La Liga this season even if Messi had stayed at the club. But without him, it has no chance.
Ronald Koeman Will Not Lead Barca to Glory
It is something of a surprise that Ronald Koeman is still in his position as head coach at Barcelona. There have been many calls for his sacking.
Because of some terrible contract negotiations on the side of the club – and an inability to attract anyone else that would do any better – the Dutch head coach is still calling the shots.
In fact, it is becoming an increasingly stronger argument that the only reason Koeman is in his position is that he is from the Netherlands.
There is a deep connection between that country and the club going back to the days of Johan Cruyff.
But Koeman does not coach his players in the same way as some previous Dutch managers did. The most recent performance against Granada is a good example of how differently his tactics look as compared to someone like Pep Guardiola.
His 'creative' midfielders lumped 54 crosses into the box in a desperate attempt to salvage a point during that game. The days of tiki-taka seemed to have left the club entirely.
Terrible Mismanagement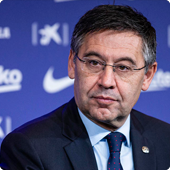 Barcelona's president is now Joan Laporta, who has had his own issues running the famous old club. It was his predecessor, however, that caused many of the problems affecting the place today.
Josep Maria Bartomeu found himself in the position of president in 2014 and over the next six years oversaw a largely disastrous transfer policy that saw a staggering €1bn spent on players.
He allowed Neymar to leave for PSG as the Brazilian couldn't wait for the transition from Messi to himself being the star to complete. Then, under his watch, Barcelona overspent wildly on players such as Philippe Coutinho and Ousmane Dembele.
Bartomeu wasn't the one who saw Lionel Messi leave the club. But he did put the wheels in motion for that to happen.
In the end, it was Bartomeu that extended Ronald Koeman's contract as well – so he is partly at fault when it comes to Barcelona's current predicament and another reason why it won't win anything this season.
Money Problems
The financial problems at Barcelona were very heavily alluded to in the last section, but they really do play a big part in why the club is performing so poorly this season.
After the COVID lockdowns and postponement of soccer, there are many clubs that are struggling to get by as the sport slowly gets back to normal.
But the way Barcelona has been allowed to be run from before that time has only now come to have such a devastating effect.
Even though the club was known to be in a serious financial hole in the offseason, new signings such as Sergio Aguero and Memphis Depay were trotted out as an example of how the good times were going to come back to the Camp Nou.
What everyone in soccer seemed to know and understand was that for those new players to even get on the pitch Barcelona would need to slash its spending somehow – and that basically meant getting players to leave and severely cut the wages of others.
Even without Messi's substantial wage on the payroll, it still took Gerard Pique taking a massive pay cut to save the day. The fact that Aguero is still out injured anyway only adds to the farcical situation.
Barcelona's Most Expensive Signings
Player
Amount
Team
Year
Philippe Coutinho
€160m
Liverpool
2018
Ousmane Dembele
€145m
Dortmund
2018
Antoine Griezmann
€120m
Atletico
2019
Neymar
€86m
Santos
2013
Luis Suarez
€82m
Liverpool
2014
The Future is Bright – But it is Still the Future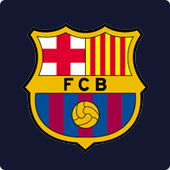 For all the doom and gloom surrounding the club, there are still some incredible young talents coming through the famous La Masia academy.
The production line may not be as prolific as it once was, but there are still some very good young players being developed. The club has stated that it is prioritizing youth now – and that may help it become a real player once again.
Ronald Koeman has seemed to play these younger players – Yusuf Demir, Gavi and Alex Balde – only when his more senior players are ruled out by injury.
Pedri showed last season, for club and country, that he is an amazing talent and could be instrumental in the club's future success. He has played a worrying number of games in the last few seasons though and may well have to move on anyway if the financial situation at Barca worsens.
It is true that Barcelona's youth product is still the envy of much of the soccer world. but these are players for the future so it's unfair to expect them to bring the golden days back to the Camp Nou now.
We will see in a few years whether they all fulfill their potential, but heaping pressure on them right now is not a way to guarantee success in La Liga or the Champions League.
Pedri starts for Spain in their Olympic gold medal match, meaning he's played in 73 games this season ?

That's more than any European player in 2020-21.

He's only 18. pic.twitter.com/oczV1jdFFN

— ESPN FC (@ESPNFC) August 7, 2021
Will Barcelona Win La Liga This Year?
Even with all these reasons why Barcelona will struggle to lift silverware this season, I haven't even mentioned the way that the club allowed players like Luis Suarez to leave and gambled on bringing in Antoine Griezmann – and then let him go back to Atletico on the last day of the summer transfer window.
Gifting one of your main rivals' players of that stature is not a good championship-winning plan.
There is obviously a lot that has gone wrong at Barcelona in the last few years – and a lot of issues that continue to affect the club's ability to compete.
Part of the problem is the way that Barcelona – and Real Madrid for that matter – has been allowed to operate in a way that seems to benefit only themselves.
The multitude of ego-driven decisions made by those in charge obviously hasn't helped either.
All these factors have come together this season and, at the time of writing, Barcelona is down in eighth place in La Liga. It is unbeaten, but has struggled against sides like Granada and lost 3-0 at home to Bayern Munich in the Champions League without registering a single shot on target – the first time that had ever happened.
Barcelona obviously won't be relegated this season, but it won't win the league either – and things could still get even worse before they get better.