2021 Ryder Cup Players To Keep an Eye on at Whistling Straits

Bryson DeChambeau says his "hands are wrecked" from his vigorous speed-training drills. Brooks Koepka was absent from Team USA's practice sessions last Sunday and Monday; his status for next week seems murky at best.
Steve Stricker apparently never called Billy Horschel to tell him he wasn't part of the team – then Billy went out and won the flagship event on the European Tour.
Should we get into Patrick Reed liking, then disliking a series of tweets that scolded the US Captain for not selecting "Captain America?"
Let's not.
Instead, let's set all this drama aside and focus on what to look forward to at Whistling Straits. Here are seven players to keep an eye on.
Patrick Cantlay
OWGR: 4
Ryder Cup Experience: None
Fresh off pocketing $15 million, life is pretty good for Patrick Cantlay.
While 150+ PGA Tour players are in Napa grinding the first event of the season, Cantlay also decided to spend some time in wine country. Only instead of grinding, he and Xander Schauffele were hanging with their significant others splurging at The French Laundry.
Cantlay's won his last two starts on the heels of brilliant putting and exquisite driving.
Locked and loaded to play the team sessions with Xander, another top-5 player in the world, Cantlay has a genuine chance of scooping 4+ points.
Bryson DeChambeau
OWGR: 7
Ryder Cup Experience: 2018 (0-3-0)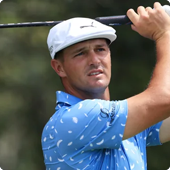 The Mad Scientist is a much different player than he was in 2018. He's a major championship winner and is 40+ yards longer off the tee, there's no doubt he's extremely confident.
However, how he'll perform in the team format is still up in the air.
Bryson DeChambeau played foursomes with Phil at the last Ryder Cup and got smoked by Sergio Garcia and Alex Noren, 5&4. Jim Furyk tried pairing DeChambeau with Tiger in foursomes the following day, that didn't work either; DeChambeau was shaking hands on the 14th green after a loss for the second consecutive afternoon.
Expect to see DeChambeau unleashed in the fourballs format this time around. As for who Steve Stricker will pencil in alongside – that's one of the hottest topics heading into the week.
Rory McIlroy
OWGR: 15
Ryder Cup Experience: 2010, 2012, 2014, 2016, 2018 (11-9-4)
If there's any question as to how many matches Rory McIlroy will be rolled out for, past Ryder Cups can certainly give us a hint.
McIlroy hasn't sat out in a Ryder Cup session since his debut in 2010.
McIlroy would be the first to tell you that 2021 has been a substandard year, although has it really been that disappointing? Seven top-10s and a victory at Quail Hollow remind us that McIlroy is never far off.
McIlroy co-led the PGA Tour in birdies per round (Jon Rahm) and ranked fourth in SG: Off-the-Tee. He'll undoubtedly be leaned on by captain Harrington to lead the European charge.
Tyrrell Hatton
OWGR: 19
Ryder Cup Experience: 2018 (1-2)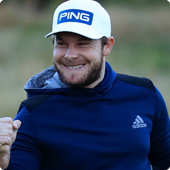 I'm deeming Tyrrell Hatton as the x-factor for Team Europe. Which version of Hatton shows up in Sheboygan could very well be the determining factor in which team lifts the trophy.
Will we see the iteration from earlier this season, back when Tyrrell was slotted fifth in the Official World Golf Rankings? Or will it be the more recent version that has missed three of his last four cuts?
When Hatton is firing on all cylinders, he's a menace in match play. His fiery antics can get under his opponent's skin. If Hatton isn't playing well, his attitude goes south. That negative energy will only spur the Americans further.
His extreme polarity makes him one of the players to watch at the Ryder Cup.
Collin Morikawa
OWGR: 3
Ryder Cup Experience: None
The ultimate Swiss Army knife for Steve Stricker, Collin Morikawa is perhaps the most moldable player on Team USA. He can play any format and be paired with anyone thanks to his dependability across the board.
The Cal product has distinguished himself as the best iron player on the planet and is as consistent as anyone from tee to green. His short game is spiffy, too.
Morikawa might be 25 with no prior Ryder Cup experience, but he's also the third-ranked player in the world who's won two of the last six majors. I don't think anybody on Team USA will be complaining if they see their name next to his on the tee sheet at Whistling Straits.
Bernd Wiesberger
OWGR: 61
Ryder Cup Experience: None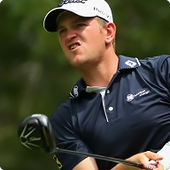 Beware of the man with a chip on his shoulder. Bernd Wiesberger is human and has read the reviews, he's fully aware of the people out there who were rooting against him to qualify.
Many were hoping that Shane Lowry would get the last automatic bid so that Padraig Harrington could utilize a pick on Justin Rose.
Perhaps "these folks" are simply not in tune with how established Wiesberger is.
The 35-year-old Austrian has eight European Tour victories on his resume, including four since 2019. As for his recent form, Bernd's in a great place. He'll arrive at Whistling Straits having connected on 9 of his last 10 cuts. During that stretch, he's got a win, a runner-up, and another top-5.
Shane Lowry
OWGR: 40
Ryder Cup Experience: None
Sergio Garcia and Ian Poulter were always going to be on this team. It came down to Shane Lowry and Justin Rose for the final spot, and to no surprise, Harrington sided with his fellow countryman.
Lowry is a terrific player who's clearly deserving of being on this squad, but if he doesn't perform favorably, the skeptics will circle back to the notion that Rose should have been the pick.
After all, Rose is a sporty 13-8-2 at the Ryder Cup and had just produced back-to-back top-10 finishes.
Nevertheless, what's to suggest that Lowry won't play well at Whistling Straits?
Here's a guy who hasn't missed a cut anywhere around the world in more than six months. During his streak of 16 straight made cuts, Shane has compiled 11, top-25 finishes. In particular, Lowry has finished 26th or better in each of his last seven starts.
More Players to Watch at the 2021 Ryder Cup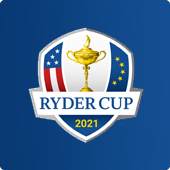 Will we see a reincarnation of the Spanish Armada? Jon Rahm and Sergio Garcia would be an extremely potent team at Whistling Straits, specifically in foursomes. The two Spaniards clock in 2nd and 3rd on the PGA Tour in SG: Off-the-Tee, respectively.
I'm excited to see Rahm and Sergio in action, and I'm expecting big things from Viktor Hovland in what'll be his Ryder Cup debut.
Speaking of Ryder Cup debuts, half of the American team are rookies in this event. I alluded to Cantlay and Morikawa being first-timers; Daniel Berger, Harris English, Scottie Scheffler, and Xander Schauffele are all Ryder Cup rookies as well.
Among that crop, I see a bunch of silent assassins who are ready to make some noise.
Love hearing about major events and news in sports? Hit up our sports news page for more posts like this.