"Bugsy" Siegel in Las Vegas
Benjamin "Bugsy" Siegel was a ruthless killer, extortionist, and racketeer who epitomized early gangsters and the influence the Mob had in the United States. He was also the face of Las Vegas and casinos in the 1940s.
As a country, the United States was most recently involved in a World War and still wrapped tightly in patriotism. People and businesses struggled to succeed with building supply rationing and regulations. But somehow, inside the culture of a generation, gangsters were held with a grudging respect. It does make you wonder.
In the world of casinos, especially those in Nevada and Las Vegas, the dark, slightly scary ties to organized crime fed gamblers' enthusiasm. Rubbing shoulders with hoods fueled intrigue and excitement. And just as nondrinkers flocked to speakeasies during Prohibition to have a look at the other side, Las Vegas attracted gamblers to dark secrets.
And, the secrets about "Bugsy" Siegel were more sinister than the tourists flocking to Sin City ever imagined. He was a cruel, conniving sociopath who stopped at nothing to get what he wanted. He killed, he maimed, and he didn't care. It wasn't just what he did; it was what he lived for.
Benjamin Siegel's Early Days
Siegel was born in the Williamsburg district of Brooklyn, New York, February 28, 1906. The family was poor, scraping by on low wages that left little for five children. Young Benjamin took to the streets early on the Lower East Side of Manhattan to steal whatever wasn't nailed down.
He met Moe Sedway at twelve, and the older kid put him to work on Lafayette Street, telling pushcart owners they should buy insurance for a buck.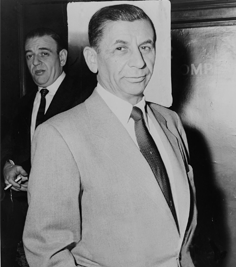 When they wouldn't pay, Siegel was happy. It gave him a chance to toss their carts into the street and watch their apples and oranges roll away. If his laughing didn't scare the owners, he'd come back later and set their carts on fire. Eventually, everyone paid.
Siegel met Meyer Lansky during a fight over a street craps gang. Two rival gangs wanted the turf and to front the game. In the heat of the fight, someone drew a gun, but Lansky knocked it to the ground. Both Siegel and Lansky scrambled for the revolver. Lansky won their first fight and pointed the gun at Siegel, but he didn't back down. He was fearless.
When they heard a police whistle, both boys ran from the scene in the same direction. Instead of fighting again, they teamed up and formed their own crew that terrorized local merchants. Less than a year later Siegel had been arrested for armed robbery and rape. Usually, he beat the charges after someone beat the witnesses.
When the US Government enacted the Volstead Act and told a nation of drinkers they couldn't buy a drink, gangs like the Bugs and Meyer group were ready for easy riches. Siegel had already inherited the nickname "Bugs" for going bug-shit crazy at any provocation. He hated the name, but it fit him well.
Stealing bootleg liquor was much easier than brewing it themselves, so the gang hijacked truckloads of the hard stuff. They attracted new gang members, and they attracted the attention of Charlie "Lucky" Luciano, who paid big money for tough jobs.
Siegel had fits of rage, and his solution to competition was to shoot first and ask questions later. It made him perfect for carrying out hits. And Ben had no qualms about jobs, even if it meant murder, as long as the pay was good.
Before long Meyer and Siegel were better known for hits than high jacking, and their gang was dubbed Murder, Incorporated.
Siegel killed on contract for Al Capone, a friend who grew up in Brooklyn before moving to Chicago to beat a murder rap of his own, and anyone else with plenty of cash.
On tax day, April 15, 1931, Siegel joined Joey Adonis, Albert Anastasia, and Vito Genovese to take down mob boss Joe Masseria. It was a bloody mess, but the no witnesses ever came forward to the killing. Then, Luciano took his place as the boss of the family.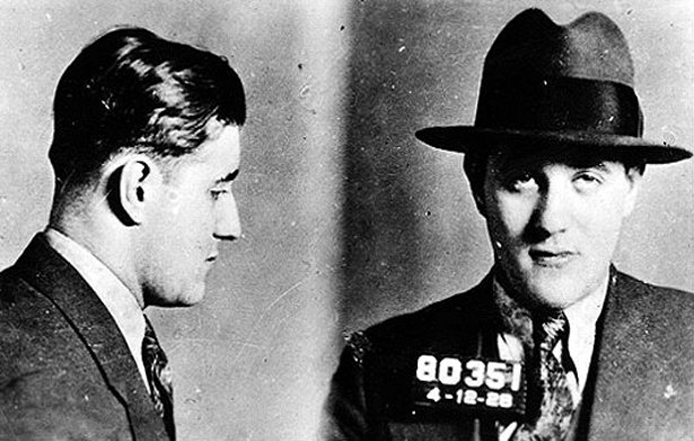 Later, when fellow bootlegger and gambling house owner Waxy Gordon wouldn't cough up a share of the profits, Siegel set him up on a tax beef by having Lansky pay-off an IRS agent. They laughed themselves silly when Waxy drew a jail sentence. Gordon retaliated with a death sentence for Siegel, but it didn't go as planned.
Instead, news of the contract hit leaked, and Siegel and his associates killed all three of the Fabrizzo brothers sent to do the job. It was easy. It was a business. The business of Murder, Incorporated.
Afterward, Siegel left his wife Esta in Scarsdale, New York with their children and traveled to Chicago where he murdered a rival of the Outfit. Then he cleaned up, boarded a train, and went to see Jack Dragna, the crime boss of California. They fought over Siegel's plans to muscle in on Los Angeles, but Siegel didn't want in on the drug running and prostitution. He wanted a crack at Hollywood.
While Moe Sedway headed back to the dusty town of Las Vegas, Siegel wined and dined Hollywood stars like Clark Gable, Cary Grant, George Raft, and dozens of ladies. He met and traumatized studio executives like MGM boss Louis B. Mayer and Jack Warner of Warner Brothers. Over the years Siegel "borrowed" nearly $500,000 from his new friends, and none of them ever asked for their money back. Life was good as a hood.
As the money rolled in, Siegel got greedy and moved into Union extortion, prostitution, and drugs smuggled in from Mexico. He took control of the Trans-America (Trans-Union) race wire run through the Chicago Outfit. And, he met Virginia Hill, a known gang-trollop.
Under the nose of his wife and children, who had joined him on the coast, Siegel threw parties, bought real estate, and enforced his race wire connections by beating race book owners into submission, often with the gleeful help of his first lieutenant Mickey Cohen. Cohen was a former boxer, happy to swing a tire chain at an uncooperative bookie.
The Move to Las Vegas
The glamor and easy money in Hollywood kept Siegel very happy in the early 1940s. Las Vegas was growing, and Sedway and Siegel took a position with several casinos in town, including the Northern and the Las Vegas Club. Every club with a race book had to pay Moe and in turn Siegel and Chicago. It was easy money with or without a gun.
Sedway busted heads when necessary, but Siegel had a reputation even those in the backwaters of Nevada respected. Most casino owners were more than happy to share their operations with the new boss in town. Siegel got by on his reputation and his money.
After acquiring the Las Vegas Club with profits from his Hollywood ventures, Siegel took office in what became known by the FBI as the Boiler Room. Special Agents listened-in to taps on the phone and sent memos to J. Edgar Hoover.
The FBI director refused to admit there was organized crime.
Meyer Lansky handled the skim and sent profits to Frank Costello in New York. The skim of pre-tax dollars was a hallmark of the Mob's cash businesses, and in Vegas, it became the mainstay of every connected casino. Lansky took anywhere from 15% to 35% of the daily win, but 25% was standard.
To beat the prying eyes of the IRS and the local Sherriff's office (and later the Nevada Gaming Control Board), the Mob used local businessmen as a front or beard for their casinos. Licenses weren't tough to get, but why take chances? Often the new resorts were built and paid for by respectable men who turned control of their casinos over to the Mob. What a deal!
The largest property downtown, the El Cortez, fell into the hands of Siegel, Lansky, Sedway, Davie Berman, Willie "Ice Pick" Alderman, and Gus Greenbaum just as it started doing some staggering business. Vegas, sitting just a few hours away from Los Angeles by vehicle, was starting to take off.
One of the club's best customers was William Wilkerson, editor of the Hollywood Reporter. He had money to burn, and his favorite place to light up was the El Cortez. If nickel slots were matches, his losses at the craps table were a Roman candle.
With Fremont Street filled with clubs, two new resorts opened on the highway from Los Angeles that became known at the Las Vegas Strip. The El Rancho Vegas opened in 1941, followed in 1942 by the Hotel Last Frontier. Both clubs were built for close to $500,000. Better things were to come.
Siegel and the Flamingo Hotel
William Wilkerson blew hundreds of thousands of dollars at the El Cortez and concluded that the only way to soothe his demons was to build his own casino.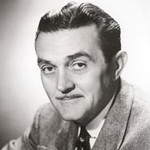 He envisioned something sophisticated, a fancy place with carpets, paintings on the walls and sumptuous restaurants.
He paid for architectural plans, he bought 33-acres of land, and he borrowed money from his friend Howard Hughes.
The cash ran through Wilkerson's hands like water through the sands of the Vegas desert. When construction came to a crashing halt, Siegel went to work on Wilkerson. His lawyers drew up a business agreement, and Siegel dispatched an aid to arrange a deal. Wilkerson said he needed $1.2 million dollars to finish the project. The businessman seemed friendly. They agreed on a deal. Wilkerson had cash and a partner.
The following day Wilkerson met the partner, "Bugsy" Siegel, and swallowed hard. The papers were already signed, the money transferred. Within a month a million dollars had already been spent.
Siegel told Wilkerson how things worked, saying
"Your end of the project is now 20%."
In June of 1946, Siegel formed the Nevada Project Corporation of California further eroding Wilkerson's stake in the resort. The FBI, having bugged Siegel's rooms at the Las Frontier, heard about the deal and finally reached out to Wilkerson. Edgar called Wilkerson himself to tell him that his partner, this Mr. Siegel, was a mobster.
Hoover said,
"You might want to get out of the deal."
Wilkerson replied,
Siegel went to Chicago and then New York, begging for cash from his associates, and returned with $600,000. As construction neared completion in December, costs soared to more than $5 million dollars to build the town's first luxury resort, and it still wasn't ready to open.
The FBI recorded Lansky telling Siegel,
"Ben, the wells dry. Get the club open."
According to FBI Special Agent notes, Siegel replied, "Meyer, I need a carload of beer," before hanging up.
A week later, an entire railroad boxcar of beer was delivered to Las Vegas, and Siegel offered it directly to the liquor board to get his license. It was granted the following week.
The gaming license was tougher to get, but Siegel offered different names on the application until the casino was approved. On December 26, 1946, the beautiful Flamingo Hotel opened to the public. Del Webb's builders were still working. The hotel rooms weren't finished. A major storm ruined Siegel's plans for a glorious New Year's Eve party evaporated.
Most of the stars from Hollywood Siegel counted on to spritz up the casino stayed home, with just a few like George Raft making the trip and losing money. Everyone else seemed to win, and by the end of the week, the Flamingo was in the hole $300,000. Siegel had no cash to prop things up.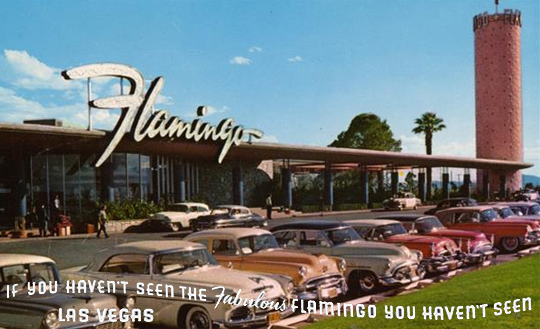 Heads in New York turned, with only Meyer Lansky asking for more time. At a subsequent meeting in Cuba, "Lucky" Luciano said "Bugsy" needed to go. There were questions about the cost of the property, the losses, possible theft. Lansky gave in to the inevitable.
Although the casino reopened, things stayed bleak at the Flamingo. It was a beautiful gem in a desert of sand, propped up by investors who would never see a dime. It turned a small profit, but money owed to contractors exceed the win.
There are several theories as to why "Bugsy" Siegel was murdered on the night of June 20, 1947. Some say it was in retaliation for moving drugs from Mexico; others say it was because Siegel was no longer relevant to the race wire and there were plenty of lingering hard feelings.
Still, the most likely reason for the hit from a .30 caliber military M1 carbine – that sent part of Siegel's face and an eye skittering across the floor – was for the wasted and stolen cash from the Flamingo project.
Regardless, Siegel had to go away, and in his absence, the Flamingo quickly became the most successful casino in the state, earning more than $3 million in reported income in just 12 months. Another $1 million to $1.5 million was skimmed in that first year alone. It was a goldmine.
What Siegel built became the epitome of Las Vegas glitz and glamor, and set the stage for the next great project, Wilbur Clark's Desert Inn.
Today, "Bugsy's" legacy is remembered in a memorial plaque at the Flamingo resort near the outdoor wedding chapel, a marquee at the El Cortez, and photos at properties all over town.