Regulation of US Thoroughbred Racing
In many parts of the world, such as Great Britain for example, horse racing is regulated and controlled by just one or two governing bodies.
In the United States, though, regulation of the sport is somewhat fragmented. The Jockey Club has certain responsibilities on a national scale, but much is decided at state level by an appointed organization.
This does make things somewhat complicated and means there are different rules and regulations in different states.
If your primary interest in horse racing is from a betting perspective, then this is not a major concern for you (although gambling laws also vary from one state to another) or something that you really need to understand.
With that being said, it can be useful to have some insight into how the regulation of Thoroughbred racing works in the US and the various organizations involved.
We have provided some of the more relevant information below.
State Level Regulation
Many aspects of horse racing are regulated at state level. In most states where horse racing takes place there is a relevant government appointed entity that handles such things.
Some of these organizations specifically and solely deal with racing – such as the California Horse Racing Board and the Kentucky Horse Racing Commission for example – while others deal with a range of other activities too – such as the New York State Gaming Commission.
Typically, these organizations are responsible for licensing owners, trainers and jockeys. They also write and administer certain racing rules. These rules can cover all kinds of things, including health and safety, animal welfare, banned substances, and betting.
It's worth noting that the tracks themselves also have their own sets of rules, usually set by their racing secretary.
The Jockey Club
The Jockey Club was formed in 1894 when there was no real regulation of horse racing at all. It put in place a number of rules and regulations to bring some formality to the sport and also to help eradicate the elements of corruption and criminal activity that were rife.
Although the organization has limited regulatory powers today, it does still have some key responsibilities.
Perhaps its most important role is to maintain the American Stud Book, the breed registry for Thoroughbred horses not just in the US but also in Canada and Puerto Rico.
It's also responsible for the registration of racing colors and the setting of the rules relating to the naming of racehorses.
There are several subsidiaries of the Jockey Club which support a wide range of initiatives within the industry, usually aimed at improving Thoroughbred breeding and racing wherever possible.
Thoroughbred Owners & Breeders Association
The Thoroughbred Owners and Breeders Association (TOBA) is not strictly a regulatory body but it's actually more of a trade organization for racehorse owners and breeders.
It was founded in 1961 with the stated objective of improving the economics, integrity and pleasure of Thoroughbred racing on behalf of the owners and breeders.
There is one particularly important role of the TOBA.
It operates the American Graded Stakes Committee, which has the responsibility for evaluating stakes races and deciding how they should be graded.
This is relevant for determining the quality of horses based on the races they have won or competed in.
National Thoroughbred Racing Association
Again this is not a regulatory body, but the National Thoroughbred Racing Association (NTRA) does play an important role in the industry.
It's primarily responsible for improving the popularity of horse racing, largely through national advertising.
In recent years it has been targeting a younger and more affluent demographic.
The NTRA was formed in 1998 with the help of several industry participants, including TOBA and the Jockey Club.
National Steeplechase Association
The National Steeplechase Association (NSA) was founded in 1895, as the governing authority for steeplechasing. Based in Fair Hill, Maryland it still has that role today.
It's responsible for licensing participants, approving racetracks, administering various rules and coordinating race entries.
AUGUST
Sportsbook of the Month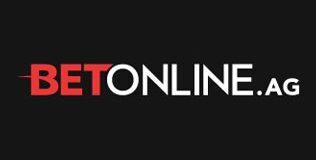 Welcome Bonus
50% up to $1,000
Read Review
Visit Site