Classification of US Thoroughbred Races
Whether your interest in horse racing is due to the betting opportunities or simply a love of the sport, it's quite possible that you may find the different types of races somewhat confusing.
In the USA races are classified based on a range of criteria, partly with a view to making sure that horses of a broadly comparable standard compete against each other.
It's a very good idea to understand all about the different types and how races are classified, particularly if you're serious about your betting.
This will help you determine the standard of any specific race, and also make judgments about the quality of any specific horse based on the races it has competed in.
When studying form this is very useful.
Below we have provided details on each of the main types of races that take place in Thoroughbred racing in America.
Graded Stakes
Graded stakes races are the highest quality of race to take place in the USA. There are three separate levels; Grade I, Grade II, and Grade III. Grade I is the highest classification and races in this category include the three that make up the US Triple Crown (the Kentucky Derby, The Preakness Stakes and the Belmont Stakes). Stakes races that are not deemed high enough quality to be graded are known as listed stakes.
The grade applied to stakes races in the US is determined by the American Graded Stakes Committee – part of the Thoroughbred Owners and Breeders Association.
This committee meets each year to evaluate races and decide which ones are eligible and how they should be graded. Many will keep the same classification but there are times when changes need to be made.
Decisions on eligibility are made based on a number of factors. These include the size of the purse, how many years a race has been held for and the entry requirements.
Grading then takes place by assessing the overall quality of the horses taking part. This includes looking at how horses performed in other races too.
Races of this type can be "weight for age" or "set weights". Weight for age means that the weight the horses have to carry is determined by their age, while set weight means they all carry the same weight.
They can also be conditions races, where the weight is set by other conditions such as number of previous wins, or handicaps, where horses are assigned a weight by an official handicapper in an attempt to create as level a playing field as possible.
When betting on horse racing at this level, it's sensible to consider the grade of race that horses have competed in before when making selections.
For example a horse that has a number of recent wins might appear to be a good pick, but if it has won only Grade II's and is now competing in a Grade I then previous results are not necessarily a strong indicator of how it will perform at the top level.
By the same token, a horse that has poor recent results at Grade II level could represent a very good wager if dropping down to Grade III level. Taking such things into account can be a great help in your betting, but always remember there are several factors to consider.
Allowance Races
Immediately below Grade 3 stakes in terms of quality are allowance races. In broad terms these are for horses that are either not good enough or not ready for graded stakes. Again there will be certain conditions regarding the weight that the horses must carry.
Like graded stakes, these can also be further classified based on their quality. Classification is as follows:
N1X – For horses that have not won another allowance race or a graded stakes.
N2X – For horses that have not won more than one allowance race.
N3X – For horses that have not won more than two allowance races.
N4X – For horses that have not won more than three allowance races.
Assessing the overall quality of these races and considering the relevant conditions is a key skill for trainers when it comes to deciding where to enter horses. This skill is also useful for making selections and trying to find value when betting.
Claiming Races
Claiming races account for over half of all Thoroughbred races taking place in America, and serve as a way to buy and sell horses.
Owners place a price on any horses they have running before the race starts, and prospective buyers put in a claim for any horse they wish to purchase.
Regardless of the result, they must then proceed with the purchase. The previous owner is entitled to any prize money won.
Races of this type can be further classified based on the prices of the horses taking part.
Maiden Races
Maiden races are for horses that have not yet recorded a win and as such they are typically the starting point for many horses.
Like the other types already mentioned there are different classes of maidens.
For example there are Maiden Special Weight races which are for good quality horses that are expected to record a win early in their career and move on to a better standard.
September
Sportsbook of the Month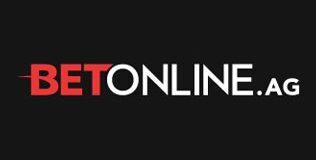 Welcome Bonus
50% up to $1,000