Fairyhouse Racecourse – Ireland's Leading Horse Racing Venue
Those of you who have been to Fairyhouse Racecourse know just how exciting and awesome the place is. If you haven't been there or don't even know where it is, don't worry; you landed on the perfect page. We plan on telling you all the important details that make Fairyhouse Racecourse so special.
The home of the esteemed Irish Grand National is also the site of some other fairly significant events. We'll make sure we cover those competitions, as well as tell you what the facilities and racetrack are like. Home of both National Hunt and flat races, Fairyhouse Racecourse is not only a cherished racing venue in Irish culture, but it's also an efficient and versatile property.
When there aren't horse races, you better believe some sort of concert or public event is going on. We're going to address the other activities and events that go on when the Thoroughbreds aren't whipping around the course. We'll finish by giving you some tips and advice on setting up a trip.
Once you realize how much there is to offer at and around Fairyhouse, you won't wonder why so many people love going there every year. Before we jump right into the bulk of the guide, take a quick glance at this box of key facts.
Overview of Fairyhouse Racecourse
Year Opened

1848

Location

Ratoath, County Meath, Ireland

Owners

Horse Racing Ireland

Course Type

Flat, National Hunt

Notable Races

Irish Grand National, Ryanair Gold Cup, Mares Novice Hurdle Championship Final, Royal Bond Novice Hurdle, Hatton's Grace Hurdle, Drinmore Novice Chase

Official Website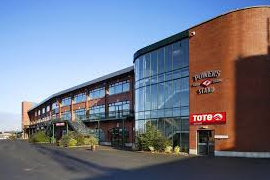 Some Opening Remarks
You have to go all the way back to 1848 to find the first horse race held at Fairyhouse. That's when the point-to-point fixture that was run at Ashbourne was relocated to Fairyhouse after some thinking.
The authorities of the Ward Union Hunt had come to the conclusion that the layout and grounds at Fairyhouse better suited races. Their fruition was correct, as within a few years, the "buzz" was created and patrons were flocking into the gates.
The big break came in 1870 when the Irish Grand National was inaugurated. Once Sir Robert Peel won the first running and the 167 sovereigns that came with it, the race was "off and running."
The history and tradition of the Irish Grand National have grown year after year into the magnificent spectacle it is today.
As beautiful and tremendous of a property as it is, the superb facilities you see today at Fairyhouse weren't always there. Major renovations have been completed, creating one of the more luxurious and advanced racecourses in all of Ireland.
There are about 20 days per year that either flat or National Hunt races are taking place. As you will learn in a segment further down this page, there are plenty of other entertainment options and events that the space is used for.
Before we get into all of that, let's give you a better picture of what Fairyhouse Racecourse is like. For example, how is it designed and what are the grandstands like?
Specifics of Fairyhouse Racecourse
To get a better idea of what it feels like to be at Fairyhouse, we want to illustrate what the course and facilities are like. Let's start with the track itself. Flat races are run during the summertime, while National Hunt events take over during the winter months.
The Racecourse
The course is about 2,800 meters, or 1 ¾ miles, in circumference. We say circumference because the shape of the track isn't a traditional oval nor does it have any irregular kinks or bends. Think of it as a square with rounded corners. The length of the race at hand determines exactly where the horses begin.
There is some undulation throughout the course, challenging the jockeys to maintain their speed. After going up an incline, the middle of the race shoots the horses downhill before they have to climb back uphill for the final 2.5-furlong stretch.
When the jumping horses roll into town, things change a little bit. In the steeplechase events, two courses are used, each equipped with 12 fences. These are no ordinary obstacles; they are a bit stiffer than a typical fence used for this type of race. The hurdles course has 8 jumps and is also no bargain for the participating Thoroughbreds.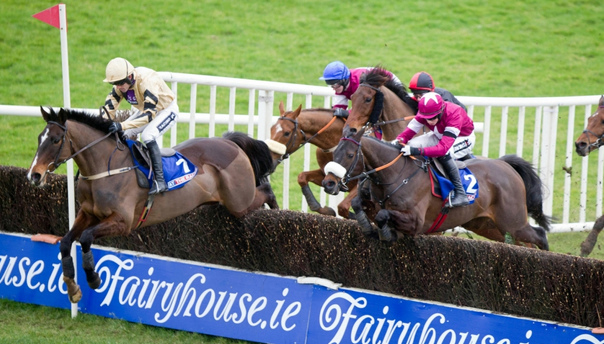 The one saving grace is that the course is generously wide. With 200 yards from side to side, there is more than enough room for the competing horses to maneuver themselves around.
The Hospitality
When the restoration and new construction was completed in 1999, Fairyhouse Racecourse immediately vaulted itself into the upper echelon of the nicest horse racing venues found anywhere in Ireland. The Powers Gold Label Grandstand and the Jameson Grandstand both offer comfortable yet elegant viewpoints of the races.
If you want to grab an excellent meal, Bobbyjo Bistro can be found on the top floor of the Powers Gold Label Grandstand. Named after the winner of the 1998 Irish Grand National, this 5-star dining experience can seat up to 170 men and women. Just don't expect to show up at Bobbyjo and grab a table for four in the middle of the Easter Festival.
Thanks to the deliciousness of the food and the highest-quality service, reservations here get booked up WELL in advance.
If you are looking for something less fancy, perhaps the Solerina is more up your alley. Located towards the back of the Jameson Grandstand, this is an option for the folks who just want to grab a snack and get back to the races!
Those that want to put something in their belly and move on with their afternoon can find an assortment of beverages and cheap eats at the various bars and fast food outlets that are scattered through the grandstands.
As you can see, it's a difficult and unique setup for the competitors at Fairyhouse. Thankfully, with the way the enclosures are laid out, the spectators have no problem getting a great view of the finishing post, and they have a bevy of choices when it comes to eating and drinking.
This is exactly why every Easter Festival is jam-packed with people of all ages just craving to be part of the experience.
Speaking of the Easter Festival, why don't we take a look at the most notable races at Fairyhouse Racecourse?
The Well-Known Races
Don't be fooled by the small number of days on the calendar that horse racing events are hosted at Fairyhouse. There may only be 20 afternoons each year on the schedule; however, many of these days represent some of the biggest days in all of National Hunt Racing in Ireland.
The Easter Festival is a 3-day jubilee of events starting on Easter Sunday and ending on the Tuesday after. If you appreciate jump racing at its finest, this is a series of events you won't want to miss. While there are more than a couple important races, none are more renowned than the Irish Grand National.
The Irish Grand National
The Irish Grand National isn't just the keystone event every year at Fairyhouse Racecourse. This is the signature event in all of steeplechase racing in Ireland. You likely know how illustrious the Grand National at Aintree is to steeplechase racing in England. This is basically the Irish version – the "Super Bowl" of Irish steeplechase races, if you will.
What makes this race so big? Why is it so well-respected and anticipated? We could try and squeeze everything into a couple paragraphs, but we'd end up leaving out too many essential facts and tidbits about the event. The Irish Grand National wasn't meant to be talked about in a small section; it's worthy of its own, individual page.
Click the button above, and you will be directed to an in-depth guide to all things having to do with the Irish Grand National. Let's talk about two more races that are held annually during the Easter Festival before we transition into three events held in the winter.
Ryanair Gold Cup
While many of the fans that come to Fairyhouse Racecourse for the Easter Festival come for the Irish Grand National on Monday, Easter Sunday actually offers three events, two of which are of the Grade 1 status.
The first of those is the Ryanair Gold Cup, formerly known as the Powers Gold Cup before Ryanair took over as lead sponsor in 2015. Both male and female horses are eligible to race, as long as they are a minimum of five years old. And there is one more caveat to who is entitled to be part of this race.
Only novice chasers can compete in the Ryanair Gold Cup, meaning only chasers who have not won a steeplechase event prior to the start of the season. The Thoroughbreds will need their stamina during this 2 ½-mile journey that requires them to hop over 16 fences.
Two furlongs were added to the Gold Cup in 1994, as it was a 2 ¼-mile race before that. We have seen several 8- and 9-year-old Thoroughbreds be victorious. However, only one horse over the age of 10 has won the Ryanair Gold Cup. That was 11-year-old Irish mare Like-A-Butterfly in 2005.
With £100,000 on the line, including £59,000 awarded to the team of the winning horse, this event has plenty of interest surrounding it. Once it's finished, it's on to the next race on our list!
Mares Novice Hurdle Championship Final
We told you that there were two Grade 1 races on Easter Sunday kicking off the Easter Festival each year at Fairyhouse. The Mares Novice Hurdle Championship Final is also 2 ½ miles, but this event, as you can see in the title, is designated strictly for the "ladies." As long as female horses have celebrated their fourth birthdays, they can try to qualify for this event.
Only 10 hurdles must be conquered during the just over 4,000 meters of turf the mares must overcome, compared to the 16 fences the Ryanair Gold Cup participants must clear. The Mares Novice Hurdle Championship Final was always admired, but it has continued to gain stature over the years.
After being granted Grade 3 status in 2004, it was upgraded to Grade 2 status in 2011. That only lasted 2 short years, as by 2013, the commission had upped this race to a Grade 1 event.
Some extremely accomplished mares have won the Novice Hurdle Championship Final, perhaps none better than Annie Power in 2013.
Royal Bond Novice Hurdle
Here is another hurdling event that is designed for horses who are at least four years old. Like the Mares Novice Hurdle Championship Final, only horses who haven't won before the start of the racing seasons can compete. Likewise, there are 10 hurdles to be jumped. Now for a few major differences.
For starters, both male and female horses can compete in the Royal Bond Novice Hurdle. Secondly, instead of taking place on Easter Sunday, this competition runs on a Sunday in December, sometimes late November. Also to note, the Royal Bond Novice Hurdle is 3,219 meters, which is basically 2 miles.
Established in 1994, there is £85,000 up for grabs, with more than £50,000 of that going to the winning horse. Perhaps the coolest part about this race is that it is just the start of an amazing day of jump races.
Hatton's Grace Hurdle
As you can probably gather by now, the Hatton's Grace Hurdle is held on the same day as the Royal Bond Novice Hurdle. Also a hurdling race for four-year-old and older horses, it is a bit longer at 2 ½ miles, or 4,023 meters.
There are 12 hurdles standing in the way of any horse vying to capture the Hatton's Grace Hurdle, so they better come prepared.
Also "born" in 1994, the Hatton's Grace Hurdle has a whopping £100,000 on the line, with £59,000 going to the horse who crosses the finish line first. Limestone Lad and Solerina both claimed three titles here, with Solerina's three wins coming in succession. Limestone Lad won in 1999, 2001, and 2002, while Solerina beat out the competition from 2003-2005.
Drinmore Novice Chase
One last race to cover – the Drinmore Novice Chase. By now, you get the drift. When you see the word "novice" in the title of a horse race, it means the competing horses have not won an event before the beginning of the current racing season. This is designed to help "even the playing field."
Like the Royal Bond Novice Hurdle, the purse is £85,000, and a shade over £50,000 goes to the victorious horse. At 2 miles 4 furlongs, it's the same distance as Hatton's Grace Hurdle, the Ryanair Gold Cup, and the Mares Novice Hurdle Championship Final.
You can probably guess that it was established in 1994, the same year that the other two "December Sunday" events were initiated. To date, it has been a five-, six-, or seven-year-old horse that has won the Drinmore Novice Chase.
Le Coudray in 2002 was the only eight-year-old (and eldest horse) to win the final Grade 1 race of the calendar year at Fairyhouse Racecourse.
What Else Is There at Fairyhouse?
Aside from the Easter Festival and the December events, there are a couple other days on the calendar where horse racing is featured at Fairyhouse. But what about the other days, weeks, and months?
Fairyhouse has been hosting concerts for a while, including the original Witnness music festival in 2000. The festival took place at Fairyhouse for a third-straight year in 2002 and featured one heck of a lineup.
The spaces inside the gorgeous enclosures offer a great place for a variety of events. For anything from a company hosting a product launch to a family hosting a Christmas party, Fairyhouse is flexible and can accommodate just about anything you throw at them.
Follow along on Fairyhouse Racecourse's official Twitter page to stay informed on the next big event going on. If you see some open dates, that's your chance to make a call and schedule that giant party you have been wanting to throw!
Planning a Trip to Fairyhouse
Now that you know all about the big races and what you can do at Fairyhouse, it's time to start diving into how you get there. The Fairyhouse Racecourse is only a quick 30-minute ride from the airport in Dublin. As long as you are able to book a flight into the busiest airport in all of Ireland, you will have no issues getting there.
Don't rush if you don't have to. Take your time and enjoy the city of Dublin. Whether that means hanging out at Guinness Storehouse with some of your mates or taking a stroll around St Stephen's Green, Dublin is a wonderful city with a lot going on.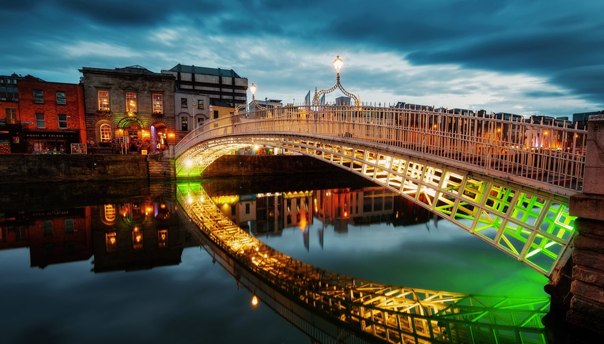 One great thing to mention is that you don't have to spend money on renting a vehicle or riding in an Uber or a Lyft. The racecourse at Fairyhouse offers complimentary shuttle service to and from Connolly train station. Expect that ride to take around 45 minutes, slightly shorter than if you take the 105 Bus Eireann, which also drops you off right in front of the racecourse.
Once you get to Fairyhouse, all the fun awaits. Unlike some of the upper-class venues, there is no strict dress code at Fairyhouse Racecourse. As long as you look presentable, you'll be allowed to enter and be part of the festivities.
We will warn you, though, that if you intend on checking out Bobbyjo Bistro or the Private Suites, you should wear something on the nicer side.
The Conclusion
If you made it all the way down to the conclusion, chances are you are pretty well-informed about the racecourse just 25 or so km from Ireland's capital city of Dublin. We told you a little bit about how Fairyhouse Racecourse was started before introducing you to some specific details about the track and the surrounding facilities.
Understanding what the enclosures are like and what kind of entertainment and food will be offered is vital to anyone wanting to plan a trip to Fairyhouse.
For those of you who are salivating at the thought of a few nights in Dublin and a couple afternoons at the racecourse, we gave you a few tips on how to travel. By taking advantage of the free shuttle service, you don't have to worry about kicking back one too many pints of Guinness!
A guide on Fairyhouse Racecourse would simply not be complete if we left out the Irish Grand National. Rather than leave it out or just give you the highlights, we constructed a formal page on everything to do with the granddaddy of steeplechase racing in Ireland.
We hope you checked out that page, as well as enjoyed this one. It was about time someone unveiled the significant factors that make the grounds at Fairyhouse so revered. The wait is now over.
May
Sportsbook of the Month

Sign up Bonus
60% Up To $1,000
READ REVIEW
Visit Site
X