The Brief History of Ultimate Poker
Online poker exploded throughout the United States in the early 2000s due to the Moneymaker Effect.
However, the UIGEA restricted the market, and the events of Black Friday meant online poker in the United States became less widely available.
It was clear that Americans were eager for online poker options, but the turmoil of Black Friday proved that the government was not on-board with unregulated sites.
The only way for online poker to continue was for individual states to create a regulated market. But, they had to limit the customers to people within their state to avoid running into issues with federal laws.
Ultimate Poker was the first state-regulated online poker site in the United States. Unfortunately, it ceased operations less than two years later.
We are going to tell Ultimate Poker's story. Let's start by exploring Nevada's push to regulate online poker.
Nevada Regulates Online Poker
Nevada began considering online poker regulations in late 2011 after the DOJ issued a statement that claimed the Federal Wire Act only applied to sports betting.
Delaware and New Jersey also began pursuing online gambling legislation.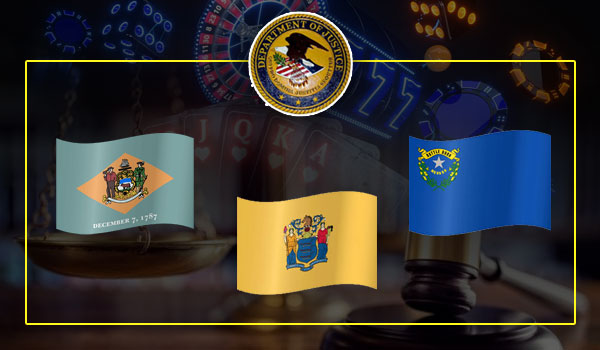 The first online poker bill in Nevada got rejected because political leaders could not agree on how much the licensing fees should be.
Around the same time, Congress considered a proposal that would legalize online gambling at the federal level. Nevada chose to wait until the federal legislation was decided before they continued with their state-level legislation.
While they were waiting, Delaware surprised everyone by becoming the first state to pass online gambling legislation in June 2012.
However, they took their time to figure out the regulations and licensing process. Delaware didn't start offering real money online gambling until November 2013, six months after Nevada.
New Jersey was hot on their tails with another bill working its way through the state Assembly.
Nevada Needed to Move Fast
Nevada realized that they were at risk of losing the state's reputation as a gambling industry leader. Governor Brian Sandoval pressured the state's legislators to hurry to finalize their legislation before New Jersey.
On February 13th, 2013, Nevada A.B. 114 was read for the first time in the state's Assembly and referred to the Committee on Judiciary.
The Committee amended the licensing fees that had caused the first legislation to be rejected and passed the bill on February 21st, 2013.
It was then declared an emergency measure under the state's constitution.
Over the next seven hours, the Assembly passed the bill, sent it to the Senate. They also passed it and sent it to the governor's office.
Governor Brian Sandoval signed the bill just before 4 p.m. that same day.
This was one of the fastest pieces of legislation to get passed in the state's history. New Jersey finalized its legislation five days later.
What Did Nevada's Legislation Include?
Nevada's online gambling legislation was significantly different from the bill that had been approved in Delaware.
For example, Nevada's online poker sites would be operated by casinos, while Delaware's industry would be operated through its lottery program.
Nevada's legislation also allowed for multiple operators, while Delaware only created a single online gambling license.
Here are some of the other noteworthy provisions of Nevada's online poker legislation.
Online poker is the only game permitted in Nevada. Casino games online are not allowed because the state wanted to protect the land-based casinos from unnecessary competition.
Nevada's legislation intentionally included language that would allow for interstate gambling compacts that would allow players to compete with players in other states.
The initial licensing fee was set at $500,000 (half of what the initial bill suggested). However, there is also a provision that allows the Gaming Commission to increase or decrease the license fees depending on circumstances.
Some of the most critical provisions had to do with fraud prevention, identity verification, and geolocation software. These were important to ensure that online poker sites could prevent underage gambling or gambling outside Nevada's borders.
Resort hotels with nonrestricted gaming licenses were the only corporations allowed to operate online poker sites.
Nevada explicitly banned companies that had offered online poker in the United States between 2006 and 2011. These sites had been indicted on Black Friday, and they didn't want these "bad actors" to have an unfair advantage in the market. However, the ban on those companies expired after five years.
Because Nevada had been considering online poker legislation for more than two years at that point, the Nevada Gaming Commission was prepared to act quickly.
The Commission had already created regulations and an application process for online poker sites. It did not take long for them to implement those processes once the legislation was approved.
Within two months, the Nevada Gaming Commission had approved its first online poker license. Ultimate Poker officially launched on April 30th, 2013.
Delaware was the first state to complete its online poker regulations, but Nevada was the first state actually to launch its industry.
Station Casinos Launches Ultimate Poker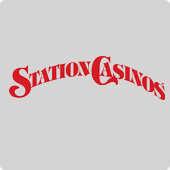 One of Nevada's online poker legislation provisions was that all of the sites would be operated by land-based casino partners.
Several casino corporations applied for an online poker license, including MGM International, Bally, and Caesars Entertainment.
Station Casinos is another casino corporation that applied for an online poker license. It is a smaller casino corporation that owns ten casinos in the Las Vegas and Reno areas and a few smaller gaming facilities.
Many of their casinos, such as Green Valley Ranch and Red Rock Resort, cater to locals instead of visitors.
The license application for Station Casinos was different from the applications for other casino brands. Station Casinos planned to create its own online poker platform through the company's subsidiary, Ultimate Gaming.
All of the other casino brands were partnering with other casino corporations, such as 888 Gaming and William Hill.
Their willingness to create their own brand gave Station Casinos an unexpected edge. The Nevada Gaming Commission was able to approve their license sooner than other casinos.
The approval process did not take as long because the Commission didn't need to approve multiple corporations, and they didn't need to review the partnership contract.
Ultimate Gaming started as a social casino company that players could play for free in 2010.
They had already created online gambling technology, so the company only needed to figure out the real money site's financial and regulatory process.
Who Was Tom Breitling?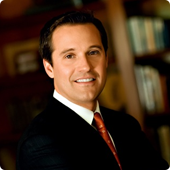 Tom Breitling was hired as the chairman. Before Ultimate Gaming, Breitling was the co-owner of a tech company that created the first online hotel reservations in Las Vegas.
After selling their hotel reservations site, Breitling and his partner bought the Golden Nugget Casino. They sold it for $113 million one year later.
Breitling lived and worked in Las Vegas throughout his career and often worked with other casino owners, including Steve Wynn and Frank and Lorenzo Fertitta.
Those connections worked in his favor when the Fertitta brothers hired Breitling to oversee the Ultimate Gaming subsidiary.
The Fertitta brothers also owned the UFC, so they advertised Ultimate Poker to all of their UFC fans.
Ultimate Poker: The First State-Regulated Poker Site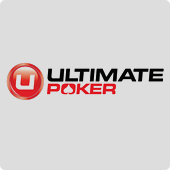 Because Ultimate Gaming's application got approved so quickly, the company had an opportunity to be the first site to enter the market.
They knew that the first-to-market position would be beneficial, so they worked hard to quickly get their site ready.
The initial license was approved, but only for a 30-day field trial. Ultimate Gaming had to prove that their software could prevent underage gambling and players from outside the state.
After the trial, Ultimate Gaming sent Nevada's regulators a 700,000-page document with proof that their cutting edge technology worked. Breitling claimed that players standing within one-inch of the Nevada border would be shut down.
Their technology might have been that accurate in the end, but it took some time to get there. The site had its fair share of glitches during their field trial.
Glitches and Customer Complaints
One of the issues that players initially had was that the geolocation software was too strict. It included a buffer zone that shut down the site if the player got within 1.5 kilometers of the state's borders.
The buffer zone was supposed to offer a warning to players and the company, but instead, it was shutting down players' access while they were still within the state.
In addition to the complaints about the geolocation software, some players felt that the Ultimate Poker site was "not as sophisticated as online poker sites" in other jurisdictions.
A few features were not included in the software, including access to hand histories, a place for players to take notes on other players, and synchronized tournament breaks.
Players were disappointed not to have access to these features, which lead them to the less sophisticated claim.
| | | |
| --- | --- | --- |
| | Ultimate Poker | Out of State Poker Sites |
| Downloadable Hand Histories | No | Yes |
| Note Taking | No | Yes |
| Synched MTT Breaks | No | Yes |
| Mac-friendly | No | Yes |
One of the most frustrating issues for customers was that Ultimate Poker did not have a Mac-friendly software program.
Players with a Mac had to use supplementary software to make their computer behave as a Windows computer before using the site.
They also did not have a mobile app that worked on iPhones or Androids, but players could access the site via a mobile browser on some devices.
Ultimate Gaming rushed to create their site to be the first legal online poker site in the country.
But, they also settled for a less refined site in the process. It was better to offer a less satisfactory site first than to let another company get that first shot.
What Went Well?
There were a few features that the players did like during the initial trial run.
Ultimate Poker was a fast and polished site that was easy to navigate because it had an intuitive format.
The graphics were high-quality, and players could customize their experience by changing their avatar, changing the felt color, and choosing the colors represented in the deck.
They updated their software several times within the next few months to address the player's complaints about the quality of the games on Ultimate Poker. The updates included some of the features that players had complained about.
Despite the complaints and issues they faced initially; Ultimate Poker still had a successful start. They dealt more than 9.1 million poker hands between their launch on April 30th and the final approval of their license in July of 2013.
The site regularly had an average of 230 daily customers, with peak times reaching up to 400 players.
They had a nightly tournament with a $1,000 guaranteed prize. It was the most popular tournament and frequently had 100 or more entrants. Smaller $5 buy-in tournaments sometimes only had 5-10 contestants.
What Games Did Ultimate Poker Offer?
One of the most disappointing parts of Ultimate Poker was that the site only offered Texas hold 'em.
Here is an overview of the games that the site initially offered.
| | | |
| --- | --- | --- |
| Games | Low-stakes Options | High-stakes Options |
| Limit Texas hold 'em Cash Game | $0.05-$0.10 | $10-$20 |
| No-Limit hold 'em Cash Games | $0.01-$0.02 | $10-$20 |
| Sit-and-Go tables | $0.25 buy-ins | $1,000 buy-ins |
For each game, players could choose between a six-handed or nine-handed game. The sit-and-go tables also offered a heads-up poker option that allowed players to compete against one other player.
One of the best options that Ultimate Poker offered was the ability to play multiple games simultaneously on the same screen.
Texas hold 'em is the most popular poker variation, but there are dozens of others. Some players enjoy trying different versions, and others specifically prefer Omaha or stud poker over Texas hold 'em.
The lack of game variation at the beginning probably damaged the site's reputation.
Ultimate Poker did add new games in later updates for the site, but they had already lost players to other sites by the time the updated software was available.
In an attempt to back-pedal, Ultimate Poker began offering trials of their own game variations.
Two-street hold 'em was supposed to be a hold 'em variant that worked better for casual players. All five community cards were dealt at the same time, which eliminated two of the betting rounds.
Before it faced DOJ interference from Black Friday, Full Tilt Poker had a reputation for introducing new poker variations almost monthly. The new variations created a lot of hype, and Ultimate Poker tried to replicate that attention in the regulated poker realm.
Two street hold 'em never took off the way that Ultimate Poker hoped it would. But it did show that the site was willing to listen to customer complaints and offer creative solutions.
Ultimate Gaming in New Jersey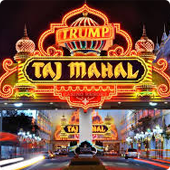 Ultimate Gaming had its sights on expanded online poker from the very start. Before their Nevada license received final approval, the company signed an agreement with Trump Taj Mahal in New Jersey.
Breitling claimed that the New Jersey partnership was a critical step for the company.
He called it "a huge step forward in our desire to offer Americans across the nation the opportunity to enjoy safe and regulated online games."
Their partnership would allow Ultimate Gaming to act as a software provider for the land-based casino.
Trump Taj Mahal had the largest poker room on the Atlantic City boardwalk, so it should have been a lucrative partnership.
It was also an opportunity to expand their gaming options to include non-poker casino games because New Jersey's legislation did not restrict the games online casinos could offer.
Ultimate Gaming signed the partnership agreement on July 1st, 2013. New Jersey's regulated online gambling market opened on November 21st, 2013.
The Beginning of the End
Unfortunately, Ultimate Poker New Jersey and its affiliated U Casino site struggled from the very beginning.
Donald Trump never signed a marketing agreement with the online casino, so they could not use his name in any marketing materials.
They also did not have the advantage of being the first in the market like they had been in Nevada.
All of New Jersey's poker sites launched on the same day, and the sites that carried established casino names were far more popular than Ultimate Poker.
Because of its rocky start, Ultimate Poker consistently generated less revenue than its competitors. It only processed 1% of New Jersey's online poker revenue.
March 2014 was Ultimate Poker's most successful month in New Jersey, with nearly $50,000 in revenue from online poker.
The online casino did better than the online poker site. So, Ultimate Gaming's monthly revenue for both sites averaged approximately $500,000 per month.
Between January and August 2014, Ultimate Gaming generated $4.9 million in revenue.
Casino Bankruptcy and Breach of Contract
On September 9th, 2014, the parent company of Trump Taj Mahal filed for bankruptcy.
Fertitta Acquisitions Company, which was affiliated with Station Casinos and Ultimate Gaming, was listed as one of the creditors. Trump Taj Majal owed them $1.5 million.
Ten days after the bankruptcy filing, Ultimate Gaming announced that it had ended its contract with Trump Taj Mahal because of multiple breaches of contract.
Ultimate Gaming immediately stopped accepting deposits on its New Jersey sites. Both of the sites were leaving the New Jersey market.
They asked players to make withdrawals of their funds. Any funds that had not been withdrawn by September 28th, 2014, would automatically be returned to players via a check in the mail.
The bankruptcy also affected Betfair, which operated an online casino site for Trump's other Atlantic City property.
New Jersey's Division of Gaming Enforcement (DGE) allowed Betfair to temporarily continue online operations until they found a new land-based casino partner.
It is safe to assume that the DGE offered Ultimate Gaming the same option. But, the company chose to leave the market and shut down its sites instead of continuing to operate.
Ultimate Gaming did not generate enough revenue in New Jersey to justify continued operations without a land-based casino operator to partner with.
Ultimate Poker Closes
Questions about Ultimate Gaming's fate began circulating soon after the company announced it was ceasing operations in New Jersey.
Tom Breitling immediately stepped in to reassure customers. He claimed that Ultimate Poker was committed to improving its Nevada site.
Poker forums claimed that the site was close to releasing an updated version of its software.
The third version was rumored to include software for Macs and mobile gaming. Those were features that had been sorely missed in the first two versions of Ultimate Poker's software.
Despite the reassurance from Breitling and the rumors of new software, many people in the poker community had concerns.
The Warning Signs
On September 26th, 2014, the poker community learned that Ultimate Poker had "parted ways" with several of its top executives.
The company was expected to lay off its customer service personnel and other staff that only worked on the New Jersey site.
However, they also let go of Chief Marketing Officer Todd Kobrin, Director of Poker Operations Scott Yeates, and Poker Product Manager Chris Danek.
Customers and analysts were worried that parting ways with these upper-level executives proved that Ultimate Gaming was not succeeding.
The fact that all of these executives directly worked with the poker side of the operation was even more concerning.
Nevada's Gaming Commission refused to release revenue data until three operators offered online poker in the state. So, no one had access to revenue data to see how Ultimate Poker was doing.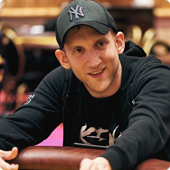 Jason Somerville, a professional poker player and spokesperson for Ultimate Poker, announced that he ended his contract with the company less than a week later.
His announcement claimed that the end of his contract was civil between both parties.
It also included comments that clarified that Ultimate Poker had offered him a less lucrative sponsorship deal.
Somerville responded with, "I'm not a cheap date."
The Official Closure
Ultimate Poker continued to operate in Nevada for as long as possible, but they ceased operations on the site on November 14th, 2014.
Breitling issued a statement that explained why Ultimate Poker could not sustain operations.
"Online poker revenues in Nevada have fallen far short of original projections. Moreover, the state-by-state approach to online gaming has created an extremely cost-prohibitive and challenging operating environment. These factors have combined to make the path to profitability very difficult and uncertain."
His statement about the closing contradicted everything he had said about the company's success before that.
On April 30th, 2014, one year after the official launch of Ultimate Poker, Breitling released a video that claimed, "the technology is working," and praised the efforts of regulators and the online gambling community.
The geolocation and anti-fraud technology may have been working, but online poker in Nevada was not.
By September 2013, Nevada had three online poker sites operating. In the year that followed, the combined revenue from all three sites was $11.07 million.
However, September 2014 was their worst revenue yet, with only $693,000 generated.
Nevada had a limited number of online poker players. Online poker requires a large number of players to compete against other players that are at a similar level.
There were simply not enough players in Nevada to keep three sites operating.
Ultimate Poker was the first casualty of the lack of players. The site got off to a strong start because it was the first one to enter the market.
However, once Caesars launched its WSOP site, the differences in quality became clear.
Customers consistently chose the WSOP site over Ultimate Poker, and poker forums were full of comments about how the Ultimate Poker software was unsatisfactory.
The lack of players, the failed operations in New Jersey, and the bad reputation proved impossible to overcome.
No matter how many promotions they offered or how many ads they bought, Ultimate Poker could not generate enough revenue to remain profitable.
Real Gaming, owned by South Point Casinos, was the third online poker site to launch in Nevada.
However, the site's revenue was consistently labeled as "negligible." They ceased operations in 2016, so the WSOP site is now the only online poker site in Nevada.
The End of Ultimate Poker's Story
Ultimate Gaming made history by creating the country's first online poker site. It was also the only online casino site to be owned and operated by an all-American company, without international partners' help.
However, the company's software lacked several significant features because they had to build it from the ground up in a short amount of time.
Their site may have been the first in the market, but it wasn't high-quality.
As a result of limited players and low-quality software, Ultimate Gaming made history again as the first online poker site to cease operations in both New Jersey and Nevada.
Ultimate Gaming was an experiment of American individualism and enterprise, but it was an experiment that failed to produce the desired outcome.
Hopefully, future online poker sites in the US can learn from the mistakes that Ultimate Gaming made to create a more robust online poker industry.