How the UIGEA Impacted US Online Gambling
The Unlawful Internet Gambling Enforcement Act, or UIGEA, is one of the most infamous laws in American gambling history.
It's a complicated law that used financial transactions to make online gambling more complicated without actually addressing the issue of online gambling itself.
To make matters worse, it got passed through some nefarious moves that led Congress to pass it without even knowing it existed.
While the goal of the UIGEA was to discourage online gambling, it eventually led to more online gambling through state-regulated sites.
Because of its complexities, there are many misconceptions about the UIGEA and what it means for online gamblers. We are here to clear up all of that information for you.
We explain everything you need to know about the UIGEA, including how it got passed and what happened in the online gambling industry afterward. But first, you need to understand the events that led politicians to create it.
Online Gambling Before the UIGEA
In the late 1990s and early 2000s, online gambling spread rapidly through the United States.
Thousands of Americans joined online casino sites and began enjoying their favorite casino games from their computers, over a dial-up connection.
Moneymaker's WSOP Win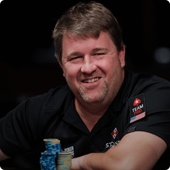 One of those Americans was a 27-year-old accountant from Tennessee named Chris Moneymaker.
Chris was an amateur poker player who sometimes played Texas Hold 'em on the PokerStars website.
Instead of winning a cash prize through one of his tournaments, he won a $10,000 seat to the World Series of Poker Main Event in 2003.
Over the next five days, this amateur that no one had ever heard of consistently eliminated poker professionals like Johnny Cham, Humberto Brenes, and Phil Ivey.
He took down professional Sam Farha with two hands that included the bluff of the century and became the World Series of Poker Champion, winning $2.5 million.
Chris Moneymaker became a superstar, traveling the world to tell his story of turning $40 into $2.5 million by playing online poker. Online poker exploded after the 2003 WSOP tournament, in what became known as the Moneymaker Effect.
Thousands of poker players started to play online, hoping to be the next Moneymaker.
Some poker champions, including Chris Ferguson, capitalized on the attention that Moneymaker brought to the industry by launching an online poker site called Full Tilt, which was supposed to be "for poker players from poker players."
Political and Financial Concerns
While average Americans were enjoying gambling online, politicians and law enforcement were concerned. The online gambling industry was unregulated, so websites could scam customers or rig the games.
Politicians were worried about the money, or lack of it. Online casinos based outside the US were not contributing any taxes to the American government.
Dozens of states had just finalized their tribal gambling compacts in the late 1990s, so they were beginning to get funds from tribal revenue-sharing agreements.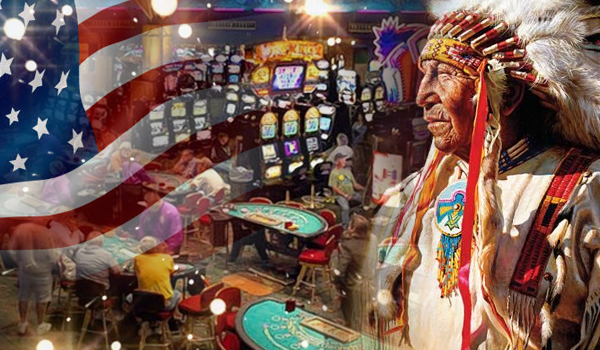 Other states, like Michigan, had legalized commercial gambling to increase tax revenue.
Many political leaders were worried that online casinos would be more attractive to players, so the commercial and tribal casinos would lose money.
Land-based casino owners, like Sheldon Adelson of Las Vegas Sands, were worried about the same thing. So, they spent billions of dollars to encourage lawmakers to pass a law to make online gambling illegal.
But, players who participated in online gambling were not doing anything wrong.
Games like blackjack and poker were already legal in tribal and commercial casinos around the country. No one would believe that the game suddenly became illegal just because it was happening online.
The Federal Wire Act Decision of 2002
Some politicians tried to use the Federal Wire Act to support their claim that online gambling was illegal.
The Federal Wire Act was passed in 1961 to prohibit sports betting across state lines. According to the Wire Act, it is illegal to use telephone wires to process bets.
In a bizarre case, two online gamblers tried to sue their credit card companies for the money they lost gambling. Larry Thompson and Lawrence Bradly sued Mastercard and Visa for encouraging online gambling by processing their transactions.
They attempted to use the Racketeer Influenced and Corrupt Organizations Act and the Federal Wire Act to claim that the credit card companies had violated federal law by processing online gambling transactions.
If Thompson and Bradley had won their case, it would have created a nightmare for online casinos and financial institutions in the U.S. It also would have given politicians a way to prohibit online gambling using the Wire Act.
Fortunately, on November 20th, 2002, the United States Court of Appeals Fifth Circuit ruled against the plaintiffs. The circuit court judges ruled that the Federal Wire Act prohibited online sports betting but did not apply to online gambling altogether.
That case was just six months before Moneymaker went on to win the WSOP tournament.
Online gambling and online poker, in particular, were spreading like wildfire around the country, and the politicians had no way to address their concerns. But, they did not give up.
How Two Sneaky Politicians Passed the UIGEA
In November 2005, Rep. James Leach, a Republican from Iowa, introduced H.R. 4411, the Internet Gambling Prohibition and Enforcement Act. H.R. 4411 sought to modernize the Federal Wire Act of 1961 by expanding the definitions.
It specifically focused on expanding the definition of gambling to include casino games and games of chance, in addition to sports betting.
It also included language that would expand the definition of wire communications to include internet and mobile networks, in addition to telephone wires.
The House of Representatives passed H.R. 4411, and it was added to the Senate calendar in July of 2006. But the Senate never read the bill or took any actions on it.
The Safe Port Act
Instead of waiting for the Senate to take action on H.R. 4411, a couple of Senators found a less traditional way of accomplishing their goals.
In September of 2006, Congress was finishing up their last few tasks before adjourning for the upcoming midterm election. One of those tasks was to finalize the passage of the Safe Port Act. The word safe in the title was an acronym for "Security and Accountability For Every Port."
The Safe Port Act was a homeland security bill that focused on maritime ports, security measures, background checks, and anti-terrorism efforts.
This was a national security bill that was almost guaranteed to pass. Nothing in the original Safe Port Act had anything to do with gambling.
Representative Daniel Lungren from California introduced the Safe Port Act in the House of Representatives in March of 2006, and the House passed it on May 4th. The Senate received the bill on September 14th and immediately passed it with 98 yeas and 0 nays.
At 9:29 p.m. on September 29th, Senator Bill Frist and Senator Jon Kyl filed a Conference Report on the Safe Port Act. They added some parts of H.R. 4411 to the Conference Report but removed any connections to the Federal Wire Act.
Senator Frist hoped that passing the gambling bill would help him run for president in the 2008 election.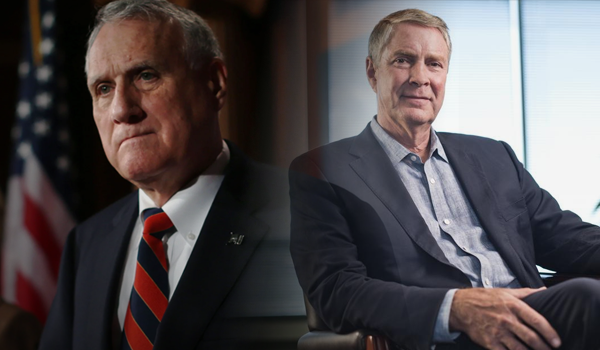 The UIGEA was now a part of the Safe Port Act, but only a few Senators knew about it. September 30th was the final session of Congress, so they were eager to get things done quickly.
Both the House and Senate waived the final reading of the Conference Report and moved to pass the Safe Port Act. Only two representatives voted against it.
From there, the Safe Port Act was sent to President George W. Bush, who signed it into law on October 13th. Most of the legislators who approved it had no idea that they had just voted to pass the UIGEA.
Here's a brief summary of how it went down.
H.R. 4411 Gets Approved by the House. The Senate Does Not Act.
The House and the Senate pass the original version of the Safe Port Act. It has no language about gambling.
Frist adds the UIGEA to Conference Report 109-711 and submits it without public knowledge.
The House and Senate waive the final reading and pass the Safe Port Act without knowledge of the UIGEA that had been added.
George W. Bush signs the Safe Port Act into law.
Defining the UIGEA
Despite the shady way it got passed, the UIGEA became law.
No one has done anything to repeal or modify it since then, and it immediately transformed the online gambling industry. But there are a lot of misconceptions about it.
Before we explain how the UIGEA changed online gambling, let's make sure everyone understands exactly what it is and what it is not.
What the UIGEA Is
The Unlawful Internet Gambling Enforcement Act is a bill that prohibits internet gambling operators from accepting money from players in the United States. It is crucial to understand that the law's language only focuses on financial transactions, not the act of gambling itself.
You also need to know that the law explicitly holds internet gambling operators accountable. There are some confusing definitions, though.
The UIGEA defines "financial transaction providers," "designated payment systems," and even "interactive computer services."
These definitions include language that could implicate everyone involved in an online financial transaction, including banks, internet service providers, and anyone involved in money transfers.
The rest of the bill exempts some of these third parties so that they cannot be held accountable or charged for processing these transactions.
Despite the language that says the UIGEA is only focused on the gaming operators, many financial institutions and other third parties refuse to process transactions with known gambling operators.
The fact that the UIGEA explicitly names these parties is enough to convince them not to have anything to do with online gambling transactions.
Understanding Enforcement Acts
Most people do not pay much attention to the name of the UIGEA, but the E is actually really significant.
Enforcement acts are controversial and rare because they can only be used to prosecute someone if another law has been broken.
A different example of an enforcement act is the Communications Assistance for Law Enforcement Act that got passed in 1994.
This act gives the FBI power to prosecute telephone companies for not equipping their devices with wire-tapping technology. However, the FBI can only prosecute a phone company if the company is already being charged with another crime.
Enforcement acts give law enforcement a way to increase criminal punishments by adding additional charges, but they cannot be used as the primary charge.
The UIGEA outlines criminal penalties to include up to five years in prison, fines, and being banned from future gambling activities.
So, the UIGEA is an enforcement act that can be used to add penalties to existing crimes for internet gaming operators that process financial transactions. That is the most simplified and straightforward summary of the UIGEA possible.
Misconceptions About the UIGEA
The UIGEA seems reasonably straightforward. However, the bill's complex language and the corrupt way it got passed have led to several misconceptions.
Lets look at a few of the most common misconceptions about the UIGEA.
Financial Transactions vs. Online Gambling
First of all, the UIGEA is not an online gambling prohibition bill.
Many people, including internet gambling operators, speak about the UIGEA as if it made online gambling illegal. But that is not accurate.
The UIGEA explicitly refers to the operators and financial transactions.
Players cannot get prosecuted for participating in online gambling because nothing in the UIGEA implicates individual players.
Any form of gambling that was legal before the UIGEA got passed is still legal today.
Financial Institutions
Another misconception is the idea that financial institutions can be prosecuted for processing gambling-related transactions.
Many financial institutions choose not to participate in these kinds of transactions because the act's definitions clearly implicate them as a part of the process. But that is a choice that they make based on their interpretation of the law and the risks associated with it.
There is nothing in the UGIEA that could lead to criminal charges for banks or wire transfer companies.
Politicians could amend the bill later to add criminal charges for third party institutions, but that is unlikely.
Mobile Gambling Apps
Both Apple and Google have app policies that specifically make it harder for to access real money gambling apps in the US. This has led people to believe that gambling apps are illegal under the UIGEA, but they're not.
When you download an app through the App Store or Play store, you can use your iTunes or Google Play account to fund in-app purchases.
By processing in-app purchases, Apple and Android become a financial institution as defined by the UIGEA. They cannot be prosecuted for processing those transactions, but they want to distance themselves from the process just in case.
If you access the casino through an internet browser, the site processes its own transactions, independently of the company that owns the browser.
So, you can easily access online casinos through your phone's browser. Apple and Google are not tied to the transaction process, so they don't do anything to prevent players from accessing online gambling sites through mobile browsers.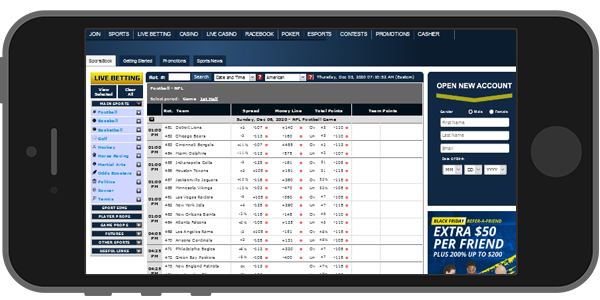 Specific UIGEA Exemptions
One of the reasons that there is so much confusion about the UIGEA is that it includes specific exemptions for some gambling situations but not others.
Here are a few noteworthy exemptions that gamblers should be aware of.
Fantasy Sports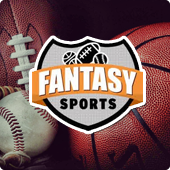 The most significant exemption in the UIGEA is the fantasy sports exemption. Article Nine of Section E of the UIGEA states that the definition of gambling does not include "participation in any fantasy or simulation sports game."
So, fantasy sports bettors could continue enjoying their online games without interruption from the UIGEA. However, this clause has caused some significant issues in recent years.
UIGEA got passed at the end of 2006. At that point, fantasy sports were almost all season-long events. Fantasy sports players had to manage their fantasy teams each week to maximize their winning potential based on the live performance of the athletes on their teams.
A few shorter competitions were offered through some newspapers, but they all required many skills to manage fantasy teams, monitor salary caps, and successfully win.
FanDuel launched in 2009, and Draft Kings followed in 2012. These two companies launched the daily fantasy sports betting industry as we know it.
Daily fantasy sports, or DFS, condensed the season-long fantasy sports into wagers that could be completed in a single day.
Random circumstances, such as injuries, can significantly impact the outcome of a single game. DFS players cannot use skills to predict those circumstances, making DFS betting more similar to traditional sports betting.
In 2015, Attorney General of New York, Eric Schneiderman issued a statement that DFS betting was an illegal form of gambling. He sued Draft Kings and FanDuel and ordered them to stop processing wagers within the state. The DFS operators used the UIGEA exemption as their defense.
Since then, several states have legalized and regulated daily fantasy sports, but others continue to prohibit it. The DFS operators continue to use the fantasy sports exemption as justification for their business.
Horse Racing and Lottery
Another noteworthy exemption is found in Section D of Article 10. The article defines the term unlawful internet gambling and expressly excludes horse race betting from that definition.
Congress had already legalized interstate horse race betting in the Interstate Horse Racing Act of 1978. The UIGEA referred to the Interstate Horse Racing Act as the authority on all horse racing activities. So, online financial transactions related to horse race cannot be considered a violation of the UIGEA.
However, on the opposite end of the spectrum is the lottery. Electronic lottery companies had been trying to enter the US market to sell lottery tickets online since the late 1990s.
One of the reasons earlier online gambling bills did not get passed was that Lobbyist Jack Abramoff successfully argued against them in the Senate on behalf of Elottery Inc.
Section B of Article 1 explicitly states that purchasing a lottery ticket online is considered a wager under the UIGEA definition. The UIGEA effectively prevented online lottery sales for a few years.
However, in 2011, the Department of Justice revised its stance on the Federal Wire Act, effectively opening the door for online lottery sales.
Illinois became the first state to offer lottery tickets online in 2012.
State-based lottery sales do not violate the UIGEA because the definition of unlawful internet gambling does not include transactions "where the bet or wager is initiated and received or otherwise made exclusively in a single state."
As long as the lottery retailer is based in a state and sells tickets only to customers who are physically within the state, online lottery sales are legal. They have to use geolocation software to verify the customer's location.
Tribal Gambling
Another aspect of gambling that the UIGEA had to address is the issue of tribal gambling. Indigenous tribes are sovereign nations, so the United States cannot regulate what happens on tribal lands.
Like they did with the horse racing exemption, the writers of the UIGEA deferred to other laws. The definition of unlawful internet gambling does not include any bet or wager that was already legal under the Indian Gaming Regulatory Act of 1988.
This clause includes wagers that take place on the land owned by a single tribe or wagers under an intertribal gaming act approved by the National Indian Gaming Commission. It also includes any wagers that are already legal through tribal-state gaming compacts, which allow tribes to offer Class III games.
UIGEA: The Aftermath
All of the confusion about the UIGEA led to some surprisingly significant actions that transformed the American online gambling industry virtually overnight.
Here are some of the most significant results of the UIGEA.
Public Operators Withdrew From the Market
The most noticeable change came within just a few days after UIGEA got passed.
Every publicly-traded gambling operator immediately and voluntarily withdrew from the United States online gambling market.
Publicly-traded corporations are owned by shareholders who own stocks in the company. Those stocks are available for trade on stock exchanges around the world. They are different from private corporations that are owned by individuals or a group of private investors.
Because they are freely traded on the stock exchange, public companies have to keep shareholders happy. When shareholders become concerned that a specific company may not be successful, they sell off their stocks to avoid losing money.
When the UIGEA got passed, the public misinterpreted it as an online gambling prohibition. Thousands of customers withdrew their funds from sites they already had accounts with, and anyone who owned stock in an online gaming corporation immediately began selling their stocks.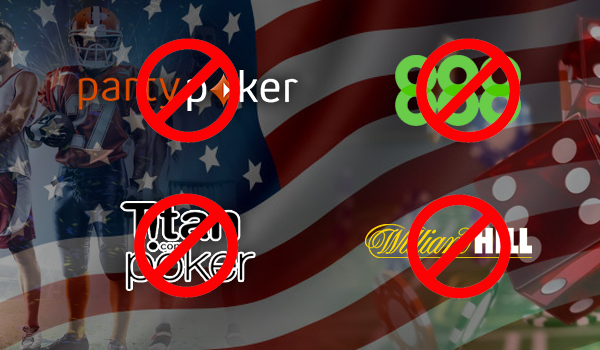 Party Gaming is one of the best examples of a company that was drastically impacted by the UIGEA. They were a publicly-traded company on the Financial Times Stock Exchange (FTSE) 100. The FTSE 100 Index is the list of the top 100 corporations on the London Stock Exchange.
As online gaming expanded in the early 2000s, Party Gaming was the fastest-growing online poker company. In 2005, the company went public and landed a spot on the FTSE 100, making it the largest public online poker company.
Within a few weeks, stocks in Party Gaming were selling for more than $12 billion. They had more than 20,000 real money poker players participating in their games, which was more than any other site. More than half of their player base was in the United States.
When the UIGEA got passed, Party Gaming announced that it planned to voluntarily leave the US market until they could legally process gambling transactions. Other publicly-traded companies, like 888 Poker, Titan Poker, and William Hill, followed their example.
Party Gaming's stock decreased by 70% within 24 hours of announcing it was leaving the US market.
One week after UIGEA got passed, online gaming stocks decreased by £4 billion, and more than half of those stocks belonged to Party Gaming.
The company lost its spot on the FTSE100, but it was still one of the top 250 companies on the London Stock Exchange.
Private Online Gambling Companies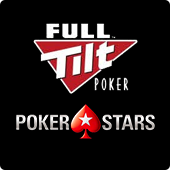 Private corporations did not face as much pressure to withdraw from the US market because they did not have public stockholders. But, they still had some decisions to make.
Some private gambling operators chose to follow the example of public corporations and leave the United States. Other companies simply restructured their leadership so that American executives did not have any gambling-related responsibilities.
However, a few tenacious private companies, like PokerStars and Full Tilt, chose to continue operating. Those companies gained thousands of customers that no longer had the option of using the sites that withdrew from the US.
They had to figure out new ways to process financial transactions because the institutions they had previously relied on were no longer willing to participate. Processing transactions through foreign banks and using electronic wallets were some of the most popular ways to work around the UIGEA.
Many of those companies faced indictments and criminal charges in the events that later became known as Black Friday. You can read more about Black Friday and its impact on American online poker players on our site.
State-Regulated Sites
The UIGEA intended to discourage online gambling, but it was not very effective, partially because it does not make sense to prohibit something online that is legal in-person.
Over the next decade, thousands of Americans continued to participate in online gambling through private companies and offshore sites that operated in different countries.
Lawmakers realized that the UIGEA had not been effective. Many of them had opposed the idea in the first place.
Remember that the UIGEA only got passed because Congress didn't know it had been added to the Safe Port Act.
Many political leaders favored regulation instead of prohibition. They believed that they could regulate the industry to protect players and collect taxes, the same way they do with land-based casinos.
As states struggled to balance their budgets in the wake of the 2008 recession, many politicians looked to online gambling as a potential revenue source.
Beginning with Delaware in 2012, several states created a legal and regulated online gambling industry. They are not in violation of the UIGEA because the wagers start and end within the same state.
Party Gaming re-entered the US market when New Jersey legalized online gambling the following year.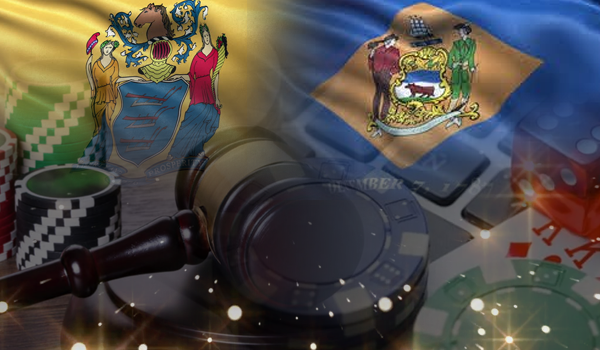 Summarizing the Unlawful Internet Gambling Enforcement Act
There is a lot to understand about the Unlawful Internet Gambling Enforcement Act. The most basic definition of the law focuses on financial transactions and gambling operators.
However, the misconceptions about definitions and several exemptions that apply to various forms of gambling make it a lot more complicated than it needs to be.
The UIGEA is one of the most controversial laws in the United States. That is partially because of the underhanded way it got passed, but it is also because it is so incredibly misunderstood.
It is a complicated law that uses financial transactions to discourage online gambling, but it also includes several exemptions for certain situations.
While the immediate effect on the online gambling industry was drastic, the long-term effects of the UIGEA have been minimal.
There are a few gaming operators that no longer accept customers from the United States. Real money online gambling in the US is alive and well.
Gamblers who want to enjoy their favorite casino games and sports wagers can still access online gambling sites; they just may have to deal with the complicated banking methods.
The most important thing for gamblers to realize is that the UIGEA does not prohibit online gambling. You can continue enjoying your favorite casino games on offshore sites or state-regulated sites without worrying about criminal charges.