How the Repeal of PASPA Changed US Sports Betting
One of the most significant events in recent US gambling history is the day that the Supreme Court repealed the Professional and Amateur Sports Protection Act, otherwise known as PASPA.
Following a legal battle that lasted almost a decade, the Supreme Court's decision overturned a law that had been in place for more than 25 years.
Here is everything you need to know about the PASPA repeal, and how this landmark decision changed the face of legal and regulated sports betting in the United States.
What Was PASPA?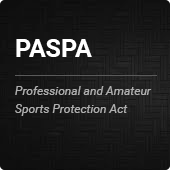 Before we can explain why PASPA got repealed, you need to know what PASPA was in the first place. Here is a quick overview.
Congress passed PASPA in 1992 because they were concerned that sports betting was interfering with sports.
Senator Bill Bradley, a New Jersey native, worked with several sports associations, including the NBA, to lobby the bill that they hoped would prohibit sports gambling under state law.
The sports leagues and Senator Bradley claimed that they wanted to protect the integrity of the game. In 1989, Pete Rose received a lifetime ban from baseball after a scandal revealed that he had intentionally lost games to win bets.
However, sports gambling was already legal in several states. Gambling is an issue that falls under state law instead of federal law in most cases. Congress did not have a right to overturn the sports betting laws that were already active.
Instead of prohibiting sports betting across the country, the federal government prevented other states from creating new betting laws.
The end result was a law that did not change much of anything.
Sports betting across state lines was already prohibited because of the Federal Wire Act, and the states that already had legalized sports betting continued to offer it.
State Exemptions from PASPA
Several states were exempted from PASPA, but the bill did not specify them by name. Section 3704 explained all of the states that would be grandfathered in.
The most notable exemption was as follows.
"A lottery, sweepstakes, or other betting, gambling, or wagering scheme in operation in a State or other governmental entity, to the extent that the scheme was conducted by that State or other governmental entity at any time during the period beginning January 1st, 1976, and ending August 31st, 1990;"
That exemption included several states that had already legalized some forms of sports betting.
However, those sports betting laws varied from one state to the next. Here is a brief overview of the states that already had legal sports betting options when PASPA was passed.
Nevada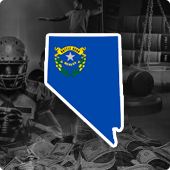 It should not be surprising that Nevada was decades ahead of other states in its gambling legislation. Nevada gambling laws made sports betting legal in 1949, along with horse race betting.
The Nevada Gaming Commission outlined regulations for all sorts of sports bets, including parlay wagers. These regulations allowed for a full range of betting options on any professional sport. They even identified rules that would allow the chairman to choose non-sporting events for betting options.
Because they already had a full range of legal sports betting options, Nevada was allowed to continue operating sportsbooks after PASPA passed.
Since Nevada was the only state to have already legalized a broad range of wagers, they had a monopoly on sports betting until PASPA was reversed.
Oregon, Montana, and Delaware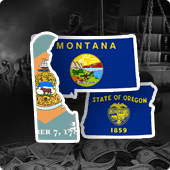 Oregon, Montana, and Delaware are the three other states that are often listed as the other exemptions to PASPA because they had already legalized a specific form of sports wager.
All three of these states had lottery games based on the outcome of sports. They were typically parlays where the players had to choose the outcome of at least three games.
Delaware's lottery tried to introduce new sports betting options in 2009. The state claimed that their PASPA exemption gave them the right to offer a full range of single-game wagers.
However, the Third Circuit Court of Appeals determined that the exemption only applied to wagers that were available when PASPA passed. So, Delaware had to limit their sports bets to the NFL parlay wagers they had already offered.
The case in Delaware was significant because it was the first time that sports leagues sued a state for violating PASPA.
It is also worth noting that the Third Circuit Court of Appeals was the court that decided the case.
They sided with sports leagues in the Delaware case, and they would continue to side with the sports leagues in later cases against New Jersey.
Other States
A few other states had already legalized sports betting when PASPA passed, but only in limited instances.
Arizona – Allowed sports pools among friends as long as the pool was not more than $100.
New Mexico – Legalized a particular type of wager on bicycle races.
Wyoming – Allowed bets on golf tournaments and rodeo events.
None of these sports wagers were ever particularly popular, so the laws that allowed minimal bets on events like bike racing and rodeos were not a significant concern for legislators.
These kinds of bets continued after PASPA passed, but they were not prevalent enough to pay attention to.
New Jersey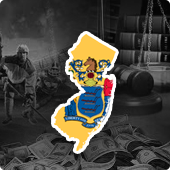 Section 3704 of PASPA also included one other exemption possibility. PASPA did not apply to sports wagers in casinos as long as the casinos had been operating for at least ten years prior, and the state implemented a sports betting bill within one year after PASPA passed.
When PASPA passed in 1992, the only states with commercial casinos were Nevada and New Jersey. So, New Jersey was the only state that would qualify for this exemption because they had casinos that had been operating for more than ten years.
However, the state needed to act fast. They had one year to implement new legislation to offer sports wagers. Senator Bradley lobbied against sports betting legislation in his home state.
At the time, New Jersey's casinos were thriving, and they did not need sports betting as an additional revenue source. The lobbying from Senator Bradley, combined with the lack of motivation, caused the state's legislature to delay the sports betting bill.
NJ missed the deadline and did not enact new sports betting legislation. It was a decision that would haunt the state for the next 25 years.
New Jersey's New Hope for Legal Betting
Things began to change in the 2000s. Pennsylvania legalized commercial casinos in 2004, taking away a significant part of Atlantic City's target demographic.
In the wake of the 2008 Recession, several states looked to legalized gambling to generate revenue without raising taxes. As more casinos launched in the Northeast, New Jersey's casinos struggled to compete.
Sands Casino closed in 2006, and five other casinos would close by 2014. New Jersey needed a new way to attract gamblers quickly, so they turned their attention to sports betting.
Senators Raymond Lesniak and Stephen Sweeny filed a lawsuit claiming that PASPA discriminated against some states by offering exemptions to some states and not others.
However, Judge Garret Brown of the United States District Court struck down the suit because it should have come from Governor Chris Christie and the state's Attorney General.
Governor Christie refused to get involved with the court case because he believed that Professional and Amateur Sports Protection Act made it clear that the state could not change its sports betting laws.
The senators continued to push for a voter referendum anyway. In November 2010, voters overwhelmingly approved the non-binding ballot initiative to move forward with sports betting legislation. Governor Christie agreed to help with the suit if the voters approved it.
After the voter referendum, Senator Lesniak introduced S.B. 3113 to legalize sports betting at New Jersey's casinos and racetracks.
Governor Christie signed it into law in January 2012, but it did not get much further than that.
Christie vs. NCAA
By August 2012, the DOJ and five sports leagues sued New Jersey for violating PASPA with their new sports betting bill.
The five sports leagues included the NCAA, NBA, NFL, NHL, and MLB.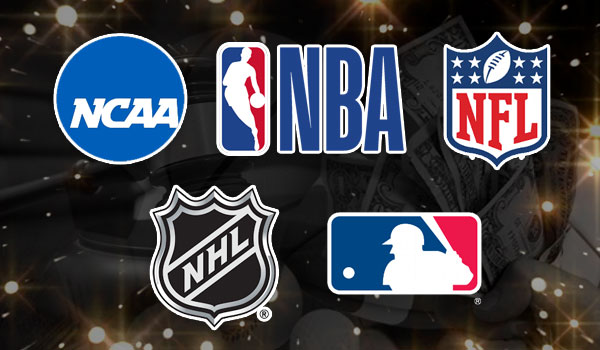 Initially known as Christie vs. NCAA, this lawsuit was the beginning of New Jersey's legal attack that eventually brought down PASPA.
There were several key dates along the way.
February 28th, 2013: United States District Court Judge Michael A. Shipp ruled in favor of the sports leagues
September 17th, 2013: Third Circuit Court of Appeals upheld District Court's ruling in 2-1 vote
June 23rd, 2014: United States Supreme Court refused to hear New Jersey's appeal
After the Supreme Court refused to hear their appeal, it looked like hope for sports betting in New Jersey was lost.
But, they did not give up the fight that easily.
Revised Legislation
When the Third Circuit Court of Appeals upheld the District Court's initial ruling, they included a statement that gave New Jersey a different opening.
The Court of Appeals stated "we do not read PASPA to prohibit New Jersey from repealing its ban on sports wagering."
Senator Lesniak revised the language of New Jersey's 2012 sports betting bill. He got approval from the DOJ and carefully included language that focused on repealing sections of previous state laws that prohibited sports betting instead of creating a new law.
New Jersey's Legislature approved the new bill, S.B. 2250, but Governor Christie initially vetoed it because he said it was "a novel attempt to circumvent the Third Circuit Court's Ruling."
Yet again, Senator Lesniak refused to give up. He revised some of the wording, with the help of Republican senators, and presented the revised bill to the state's legislature.
The State Assembly passed S.B. 2460. This time, Governor Christie signed it into law on October 17th, 2014, praising it as a "bipartisan legislative effort."
Monmouth Park Racecourse promised to have sports betting available in time for the World Series, which started less than a week after Governor Christie signed the new legislation.
Murphy vs. NCAA
Unfortunately, the sports leagues were not impressed with Sen. Lesniak's political maneuvering. The same five leagues initiated a second lawsuit against New Jersey in November 2014.
History repeated itself, with the District Court and then the Third Circuit Court of Appeals ruling in favor of the leagues. Yet again, the Third Circuit Court was divided, and one judge actually dissented from the new ruling. That dissent gave New Jersey another opening.
New Jersey requested an en banc hearing in front of all of the judges on the Third Circuit. The en banc hearing also ruled in favor of the leagues. However, the decision was still split 9 to 3, and two of the judges included a formal dissent.
Each of these court proceedings took several months to determine, so the case dragged on for almost two years. It was October 7th, 2016, before New Jersey again filed an appeal with the Supreme Court.
On January 17th, 2017, the Supreme Court asked the DOJ's Solicitor General to give his opinion on the case.
The fact that the Supreme Court was considering the case proved that at least a few judges thought the case had some merit.
Solicitor General Jeffrey Wall advised the Supreme Court not to take the case. However, five states also submitted a legal brief to the Supreme Court. West Virginia, Arizona, Louisiana, Mississippi, and Wisconsin urged the Supreme Court to take the case.
The Supreme Court considered the states' legal brief and agreed to hear Governor Christie's appeal on June 27th, 2017.
Now that the case was in front of a federal court, several other states realized that repealing PASPA would also benefit them. In September 2017, several other states' attorney generals and governors added their names to the legal brief.
Florida
Indiana
Kansas
Kentucky
Louisiana
Maryland
Mississippi
Missouri
Nebraska
New Hampshire
North Dakota
Ohio
Oklahoma
Rhode Island
Tennessee
Texas
Utah
While the Supreme Court heard oral arguments in 2017, they did not make a ruling until 2018.
Until this point, Governor Chris Christie was still the governor of New Jersey. The case was still called Christie vs. NCAA et al. Because this was the same name as the 2012 case, these cases were typically referred to as Christe I and Christie II
Phil Murphy took over Christie's position in January 2018. From that point on, the case was named Murphy vs. NCAA, but it is important to note that Governor Murphy had little to do with the Supreme Court's final ruling on the PASPA repeal.
It is interesting to note that some sports leagues seemed to change their minds about sports betting. In December 2017, before the Supreme Court issued a ruling, both the NBA and MLB announced partnerships to lobby for legalized sports betting in some states.
These leagues were most likely forming these partnerships as a contingency plan because, at that point, the odds of the Supreme Court ruling in their favor were slim.
On May 14th, 2018, the Supreme Court ruled in favor of New Jersey and repealed PASPA.
Justices Ginsburg and Sotomayor dissented to the decision to repeal the entire law but concurred with the majority's opinion on the states' rights issue.
The remaining seven judges were the majority.
Legal Arguments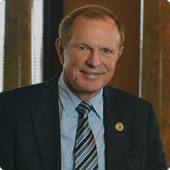 The reason that the Supreme Court overturned PASPA actually had very little to do with sports betting itself. Instead, the court was concerned about states' rights and whether the federal government was overreaching its power.
From the very beginning, Senator Lesniak had argued that PASPA violated the state's right to create its own laws, as outlined in the Tenth Amendment.
He argued that PASPA violated anti-commandeering laws because the federal government requires New Jersey to prohibit sports betting against its own will.
The 2010 voter referendum proved that New Jersey citizens favored sports betting legalization, so he had proof that this prohibition was against the state's will.
New Jersey also argued that PASPA violated the equal sovereignty doctrine because it gave states like Nevada preferential treatment.
They claimed that the exemptions that allowed Nevada, and other states, to continue offering sports betting after PASPA passed gave those state preferential treatment.
Commerce Clause
You will remember that New Jersey had an opportunity to legalize sports betting in their casinos within a year of PASPA getting passed. If New Jersey's legislature had acted on that opportunity, the entire case against PASPA would never have happened.
On the opposite side, the NCAA and other sports leagues argued that PASPA could not be considered commandeering because it blocks New Jersey from taking action, but it does not force the state to do anything.
More importantly, the Justice Department repeatedly claimed that sports betting has an economic impact across state lines. The Constitution has a Commerce Clause that gives the federal government the authority to regulate practices that affect multiple states.
The Commerce Clause argument is the reason that the District Court and the Third Circuit Court had consistently ruled in favor of the sports leagues.
However, the Supreme Court is far more concerned with issues that affect the balance of state and federal power.
Utah Supports NJ, Influencing SCOTUS
When West Virginia and the other states issued their legal brief in support of New Jersey and a PASPA repeal, they focused specifically on the states' rights to modify their own laws.
They brought up several examples of other situations where the same mentality could apply.
"If allowed to stand, the Third Circuit's opinion could place at the mercy of the federal government state attempts to experiment with their respective—and often uniquely local— approaches to, inter alia, the days on which alcohol might be sold, hunting and fishing licenses, lotteries, and speed limits."
Utah is perhaps the most surprising state to join the legal brief to support New Jersey. It is the most conservative state in the country when it comes to gambling. They have a blanket ban on all types of gambling and even have language that exempts the state from federal laws about gambling.
While other states may have supported New Jersey because they wanted to change their own sports betting laws, it was clear that Utah had different reasons.
However, the legal brief states explicitly that the concern is based on whether or not states have the right to determine and modify their own laws. Utah's conservative ideology wants to retain as much power at the state level as possible.
Utah was willing to support New Jersey, even though the state continues to prohibit gambling in other ways.
That conservative argument resonated with the Supreme Court, which also has a conservative majority. In the end, the Supreme Court ruled that the federal government could prohibit sports betting altogether, but they could not prevent states from modifying their laws about it.
Supreme Court Justice Samuel Alito wrote the majority opinion. He stated, "Congress can regulate sports gambling directly, but if it elects not to do so, each State is free to act on its own."
States Rush to Legalize Sports Betting
While states like Utah are still free to prohibit gambling if they choose to, the Supreme Court ruling struck down PASPA in its entirety.
There were almost eleven months between when the Supreme Court agreed to hear New Jersey's appeal and when it issued its final ruling to repeal PASPA.
During that time, Delaware, Pennsylvania, Mississippi, and West Virginia passed legislation that would legalize sports betting if the Supreme Court repealed PASPA.
Several other states waited until after PASPA was repealed, but they also began pursuing sports betting. Between 2018 and 2020, 42 states had considered sports betting legislation, and 18 had approved it.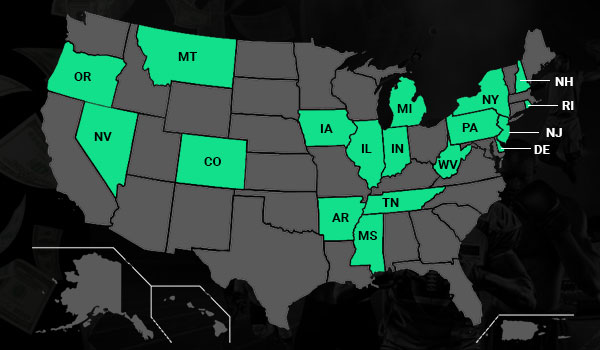 Sports betting has spread rapidly across the United States since the PASAP repeal, and each state has handled it differently. For example, Delaware is the only state that has the state lottery oversee its sports betting industry.
New Mexico is an interesting example because the state did not actually pass legislation to approve sports betting.
The state is home to 27 tribal gambling facilities. Each tribe has a compact with the state that authorizes them to offer any type of Class III Gaming, as long as it is not prohibited by a federal law.
The Indian Gaming Regulatory Act classified sports betting as Class III gaming in 1988. PASPA was the federal law that prohibited the tribes in New Mexico from offering sports betting.
But as soon as PASPA was overturned, the tribes believed they had a right to begin offering sports betting. They didn't wait for the state to act.
Fortunately, the New Mexico lawmakers agreed with the tribes' interpretation, so they did not stop the tribes from operating sportsbooks.
Each state has handled sports betting differently. Some states, such as Utah, will probably never legalize sports betting because they are vehemently opposed to gambling in any form.
Other states may take longer to legalize sports betting because they have to find a way to make it work for tribal and commercial groups.
No matter how each state decided to legalize sports betting, and no matter how long it takes for some states, sports betting is spreading rapidly across the United States.
This industry has already revolutionized gambling options in many American states, and its effects are just beginning to materialize.
Motivations and Challenges of Regulated Sports Betting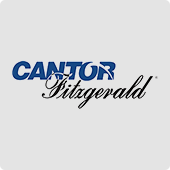 While the Supreme Court may have focused on the states' right issue, that was not the primary motivation from New Jersey's perspective.
They were motivated by potential revenue from the very beginning, and it was that revenue that motivated them to continue the legal battles for almost a decade.
New Jersey's initial estimates included approximately $600 million in potential revenue, based on a report from Cantor Fitzgerald.
Those revenue estimates were based on the number of people who already participated in sports betting somehow. Sports betting was not technically legal in New Jersey, but citizens used online betting sites accepting US customers and black market bookmakers to place their bets anyway.
Other states anticipated massive revenue from sports betting, as well. The American Gaming Association asked Oxford Economics to analyze the potential economic impact of sports betting.
They created several different scenarios and suggested that legalized sports betting would generate at least $601 million in tax revenue alone.
However, the actual economic impact has been less than those initial projections for most states.
The Most Significant Factor
The most significant factor for many states is access to mobile betting and the use of real money betting apps. Some states included mobile wagers in their sports betting laws, while others require players to visit a land-based casino sportsbook to place their bets.
New Jersey's sports betting industry has been the most successful, other than the already established industry in Nevada. Approximately 80% of New Jersey's sports wagers are processed online.
When you compare New Jersey's sports betting revenue to states that do not offer mobile betting, like Delaware, the difference is astonishing.
Delaware's highest monthly sports betting revenue was just over $5.9 million in September 2018. New Jersey's revenue in the same month was over $23.7 million.
Between June 2018 and October 2020, New Jersey's sports betting revenue only dropped below $10 million six times.
Mississippi is another example of a state with legal sports betting but no mobile betting. They have only generated more than $10 million in monthly revenue one time in the same time period.
The revenues may not have been as significant as some states expected, but sports betting has still been an economic success. Even if the states only collected a few thousand dollars in tax revenue, that is still more money than they would not have without it.
Sports betting is here to stay, and gamblers have proved that they will find a way to bet on sports, whether it is regulated or not.
The states that have legalized sports betting are cashing in on those bets instead of letting that money go to companies overseas.
More are sure to follow the same way.
Wrapping Up a Decade Long Fight to Reverse PASPA
Congress passed the Professional and Amateur Sports Protection Act in 1992.
Their goal was to prevent sports betting because of concerns about cheating and interstate wagers.
PASPA failed to actually prevent people from betting on sports because they could always bet in Nevada or use offshore sportsbooks to place their bets.
No one seemed to care too much until the 2008 Recession forced states to look for new ways to generate revenue.
New Jersey was desperate for additional revenue because their casinos and horse racing industry were struggling to survive. Their desperation gave them the tenacity to fight in court for the right to legalize sports betting for the next nine years.
The rest of the country is now reaping the rewards of New Jersey's efforts that led to the repeal of PASPA. Dozens of states have legalized sports betting and collected millions of dollars in tax revenue as a result.
So, the next time you bet on the Super Bowl, or place a wager on your favorite team winning the World Series, you can thank New Jersey and the Supreme Court for the PASPA repeal and making it a possibility.