The Start of Legal US Online Gambling in Delaware
When you think of gambling, there is a good chance that your mind automatically goes to Las Vegas or Atlantic City.
Maybe you think of your local casino or a nearby tribal casino. The chances are pretty good that Delaware is not the first state to come to mind.
But while Delaware is a small state, with less than one million people, it is nonetheless a leader in the gambling industry.
In June 2012, Delaware became the first state to legalize a range of online gambling options.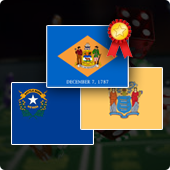 The state's efforts paved the way for other states to legalize online gambling.
They also created an interstate compact with Nevada, and eventually New Jersey, that revolutionized online poker for all of the states involved.
We will explain how Delaware created its online gambling industry, the factors that make the state's online gambling industry unique, and how it impacted other states.
Let's jump in with a look at how the Delaware online gambling industry began.
From Legislation to Actualization
Delaware was the first state to legalize online gambling, but they were not the first to launch an online gambling site. That's because it took the state more than 16 months to launch their first site.
We will explain more about Delaware's timeline and compare it to other states later.
But first, we want to explain everything that happened between the introduction of the bill and the official launch one year and four months later.
An Oversaturated Market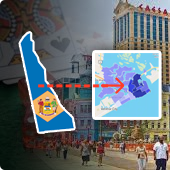 Gambling exploded in the Northeast after the 2008 housing market crash and the recession that followed.
Maryland, Massachusetts, New York, and Rhode Island all added legal, commercial casinos between 2008 and 2012. Pennsylvania, Connecticut, and New Jersey already had casino industries.
All of these states legalized casino gambling because they hoped to generate significant tax revenue for the state without placing a financial burden on the struggling citizens.
But the new casinos took money away from casinos in other states. Several casinos in Atlantic City closed, and the racinos in Delaware struggled.
Delaware had authorized the state's three horse racing tracks to operate slot machines in 1994. The slot machine revenue saved the racetracks, but they began to struggle again in the wake of the recession, partially because the state increased the tax rates.
Thousands of Delaware players were still crossing state lines to play table games in Atlantic City and other nearby casinos. In 2010, Delaware authorized table games at the three racetracks to give them another revenue source and a competitive edge.
Despite the table game revenue, Delaware's casinos failed to make as much money as they had before the recession. Gambling revenue was the 4th-largest contributor to the state budget, generating more than 7% of the state's overall budget.
The state was motivated to do something drastic to help the Delaware's casinos succeed.
The Delaware Gaming Competitiveness Act of 2012
Delaware's leaders began considering the possibility of online gambling, but they needed to figure out how that would work with federal gambling laws in the US.
The Federal Wire Act of 1961 prohibited gambling via telephone wires. While the Wire Act was created long before the internet was a possibility, wired internet connections could still be covered by the law.
In 2011, the DOJ issued an opinion that the Wire Act only applied to sports betting. That statement gave Delaware and other states the all-clear to begin pursuing online gambling regulations.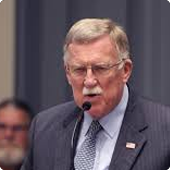 Several senators and representatives sponsored the bill, but Senator Brian Bushweller was instrumental in creating and introducing H.B. 333. It was a significant bill because it included several forms of legalized gambling.
The Delaware Gaming Competitiveness Act centered around the Delaware Lottery. It authorized the Delaware Lottery to sell lottery tickets online, create a statewide keno network, expand the football parlay betting that was already available, and launch online gambling sites.
All of these various programs are subject to oversight from the Lottery Director. Vernon Kirk was the Lottery Director when it got passed, so he was tasked with rolling out all of these programs, creating new regulations, reviewing applications, and launching the entire industry.
As much as everyone would have liked to have all of these programs to launch simultaneously, it just wasn't possible. Kirk explained that they focused on the sports betting and keno programs first and were more complicated than people realized.
Initially, Delaware believed that they would have their online gambling industry launched by the beginning of 2013. However, they did not even start accepting proposals from vendors until February of that year.
Delaware anticipated generating $3.75 million from online gambling in 2013.
At first, the expected revenue from online gambling was included in the state's budget. The state eventually had to revise the budget because they could not count on that money.
When the state began accepting vendors' proposals, they included a deadline that the companies committed to getting the sites up and running by September 30th. But before they could do that, the state had to finalize the new regulations.
Creating Online Gambling Regulations in Delaware
Because Delaware was the first state to legalize online gambling, they had to create regulations from scratch. They could not use other state's laws as an example.
Some European countries and Canada had legalized online gambling, but their legal systems are quite different from America's.
Creating these regulations was quite the process, which explains why it took Delaware so much longer to launch their sites than other states.
There were many concerns that they needed to address to make sure that their online gambling industry was successful. You can see the official regulations in a public notice here, but we want to point out some of the most significant regulations.
Customer Verification Issues
First of all, they needed to find a way to guarantee that people who should not be gambling could not access the sites. The sites needed to verify customers' age so that anyone under the legal gambling age of 21 could not gamble.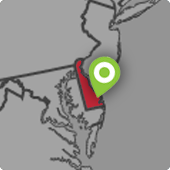 Federal law prohibits gambling across state lines, so Delaware's online gambling sites needed to incorporate geolocation software. Geolocation software uses satellites to identify your location through GPS.
The sites had to incorporate a system that automatically stops accepting wagers when the person crosses state lines. These systems are commonplace today, but it was a new concept in 2013, so the websites had to test the system and fix several glitches before they could go live.
Delaware also has a self-exclusion program. People with a gambling addiction can add themselves to the self-exclusion list, and the state's casinos prohibit them from entering or gambling.
So, the state had to figure out how to make the online sites identify customers on the self-exclusion list and prevent them from playing.
Vendor Requirements
In addition to addressing these concerns about customer verifications, Delaware's Lottery Director also needed to focus on the vendors that would operate the online casino sites.
Online gambling is a multi-faceted process that includes payment processors, software providers, and daily operations.
The Delaware Gaming Competitiveness Act stipulated that the state's casinos would oversee the daily operations. Still, they needed to figure out all of the other vendors that would work with the casinos.
To make the licensing process more manageable for the Lottery Director, Delaware's leaders decided that all of the sites would be operated by the same vendors. They would accept proposals from several companies, but the director only had to choose one vendor combination to service all of Delaware's online casinos.
When they started accepting proposals, there were several requirements that the vendors needed to fulfill. Delaware stipulated that all vendors must have at least one year of experience operating legal online gambling in Europe or North America.
Another rule that Delaware included in their vendor requirements had to do with Black Friday, which was when the US Department of Justice seized the domains of three popular poker sites.
Those companies' executives and the payment processors that managed their transactions were indicted on charges of money laundering, operating illegal gambling businesses, and violating the UIGEA.
Delaware wanted to distance themselves from the companies that were involved in the Black Friday indictments.
Delaware included a bad actor clause in their vendor requirements that prohibited anyone convicted of a gaming-related crime from being involved with online gambling in Delaware.
This clause prevented the companies involved in Black Friday from using Delaware to get back into the US. market and protected Delaware's customers.
Interstate Compacts
Another significant aspect of the Delaware Gaming Competitiveness Act was a clause that allowed people in other states to compete against Delaware players, as long as they are in a state with an interstate compact. Let us explain why this clause was so necessary.
Online poker sites need enough players to operate several games with different buy-ins at different times. The game does not work if you have fewer than three players, and all of the players need to be playing the same game at similar levels.
You cannot have players betting thousands per hand compete against players who only want to raise a dollar or two. Similarly, you cannot have a person playing Texas hold 'em compete against a person playing three-card stud.
One of the benefits of playing poker online, instead of at a land-based casino, is that you can play at any time.
Delaware's poker sites needed a significant number of players to offer games 24 hours a day, at several different betting levels.
Delaware's population was only 923,576 in 2013. Only a fraction of those people will participate in online poker games.
Each of the people who decide to play online poker will have specific games that they want to play, and particular betting levels they are comfortable with.
There was no way that Delaware's online poker sites could succeed in the long-term because they did not have enough players. That interstate compact clause allowed them to expand their player pool.
By creating agreements with Nevada, and eventually New Jersey, Delaware added thousands of potential competitors for their players.
Each state got to keep the revenue for its own players, but sharing players allowed them all to offer significantly more games, with various betting levels.
Nevada and Delaware created the first interstate compact on February 25th, 2014, just a few months after Delaware's site launched.
Their compact was the first of its kind, and it paved the way for other states to join later. It also created a Multi-state Internet Gaming Association to oversee the compacts. New Jersey joined the association in 2017.
Delaware's Unique Online Gambling Law
Regulated online gambling is spreading across the United States, and yet Delaware's online gambling law is unique in many ways.
Here are a few details that set Delaware's online gambling industry apart from those in other states.
Was Nevada or Delaware the First?
If you google which state legalized online gambling first, you may find some conflicting information.
Some sites say that it was Nevada, while others recognized Delaware as the first. Others even claim that New Jersey beat them both.
The truth is that all of these sites are accurate in some ways, but they are also wrong in other ways.
Delaware, Nevada, and New Jersey all launched their online gambling industries in 2013, within a few months of each other.
| | | | | |
| --- | --- | --- | --- | --- |
| State | Forms of Gambling Available Online | Legislation Introduced | Legislation Signed Into Law | Online Gambling Sites Launched |
| Delaware | Slot machines, table games, poker, lottery, keno, limited sports bets | May 9th, 2012 | June 28th, 2012 | November 8th, 2013 |
| Nevada | Poker | February 13th, 2013 | February 21st, 2013 | April 30th, 2013 |
| New Jersey | Slot machines, table games, sports betting | February 16th, 2012 | February 26th, 2013 | November 21st, 2013 |
While all three states launched their online gambling industries in 2013, Delaware passed their legislation in June 2012. So, Delaware was the first to pass an online gambling law.
New Jersey introduced legislation first, but it took more than a year for that bill to pass.
Nevada was able to get their industry launched much faster than Delaware, so Nevada technically had online gambling available before Delaware. But, there is a significant difference between online gambling in Delaware and Nevada.
The only form of online gambling that is legal in Nevada is poker, but Delaware offers a range of casino games, including table games and slot machines.
Nevada may have been the first state to launch online poker, but Delaware was the first to offer a wide variety of online casino games.
Tax Structure
Another feature that made Delaware's Gaming Competitiveness Act unique was the tax structure that it incorporated.
Legislators believed that online gambling would create between $5-7 million in revenue each year. The state wanted to make sure that they got their piece of the action.
So, they implemented a massive and complicated tax structure.
The state received 100% of the first $3.75 million that the online casinos generated. After that, the revenue got split between additional taxes, the horse racing industry, and the casinos themselves.
Slots Revenue

5% to the state
10% to the horse racing industry
5% to the casinos

Table Games Revenue

4% to the state
5% to the horse racing industry
1% to the casinos
The problem with this tax structure is that the casinos received nothing until the sites made above $3.75 million.
Actual revenue fell way below the initial projections, generating only $1.4 million in the 2014 fiscal year and $1.8 million in 2015.
As a matter of fact, 2020 was the first time that Delaware's online casino revenue rose above $4 million.
The increase in online gambling in 2020 was most likely because of the coronavirus pandemic and months of quarantine that kept people away from the state's land-based casinos.
Delaware legalized online casinos to give its land-based casinos a fighting chance. But, the state was so eager to maximize the tax revenue that it took all of the money that would have helped the casino thrive.
In 2014, the legislature offered a $10 million stimulus that helped the casinos cover the cost of their slot machines.
The state assumed that online gambling revenue would meet their initial projections after the interstate gambling compact got finalized. The stimulus was supposed to hold the casinos over until the revenue picked up.
Finally, after five full years of online gambling, the casinos finally received a tax cut. The legislature lowered the tax rate on slot machines by 1% and cut the table games tax rate in half.
Because these tax cuts applied to all gambling, not just the revenue from online casinos, it reduced the casino's tax burden by more than $16.8 million.
The initial revenue projections were far too optimistic, especially for a state with fewer than one million people. Because Delaware was the first state to legalize online gambling, they did not have any other states to compare their expected revenue to.
Many of the states that have since legalized online gambling have used Delaware as an example. They now know that they cannot place too heavy of a tax burden on online casinos, and they know that it is better to be modest in revenue projections.
Single Gambling Vendor Systems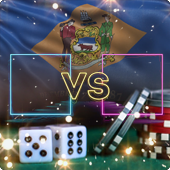 One factor that may affect the revenue generated by Delaware's online casinos is that there is no competition between them.
Delaware created a single vendor system, where the state lottery chose the vendors that would provide services for all three online casinos.
In other states, land-based casinos can apply for an online gambling license, but they each get to choose the software providers, payment processors, and other vendors that they use.
Choosing different vendors creates competition and differences between each online casino.
Each software provider has different games, and they set up the site in different ways. They can work with the casinos to make sure that the games you find online are similar to those you can play in person. The payment processors have different processing times.
All of these differences means that players get to choose which site they like best. You might prefer one site because it has a game that you like best. Some people prefer the graphics and sound quality on a different site.
There are no differences between the online casinos in Delaware. The only difference is the branding they use. They all have the same games, the same design features, and the same payment processors.
Delaware chose a partnership between 888 Holdings and Scientific Games for their online casino providers.
888 Holdings is a popular online casino company that operates its own sites and acts as a software provider for other sites. Scientific Games already worked with the Delaware Lottery, and the company had experience providing government-sponsored gaming sites.
The choice to select a single vendor made the transition to online gambling easier for Delaware's Lottery Director. But the lack of competition between sites may be stifling the industry.
Delaware extended its contract with 888 Holdings and Scientific Games in 2020, so it seems like the state is not looking to change its system any time soon.
Legal DE Online Gambling Affected Other States
Many people in the gambling industry were shocked that Delaware was the first state to legalize online gambling.
Everyone expected Nevada and New Jersey to pursue the possibility because they are both such prominent gambling states. But Delaware is such a small state that no one saw it coming.
No matter how surprising it is, Delaware became a significant player in the country's gambling industry. They launched the regulated online gambling industry that many Americans had been waiting for.
New Jersey is one of Delaware's direct competitors for casinos because they are so close to each other. When Delaware legalized online casinos before New Jersey, it forced New Jersey to respond quickly.
Players who wanted to gamble online, instead of going to Atlantic City, could simply cross the Delaware River to start playing on their mobile devices. New Jersey's casino industry was already barely surviving, so it couldn't afford to lose any more customers to Delaware.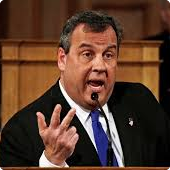 They were already in the process of legalizing online casinos, but Delaware's legislation motivated political leaders and Governor Chris Christie to figure out their industry faster.
Delaware also worked with Nevada to create the Multi-state Internet Gaming Association.
Their efforts made it possible for both states to sustain their online poker games, but they also made it possible for other states to join in the future.
There were several mistakes that Delaware's online gambling industry made.
They projected more revenue than was realistic.
The state imposed substantial taxes that were unsustainable.
Delaware eliminated competition by choosing a single-vendor system.
However, they made an example of themselves for other states to learn from.
Regulated online gambling is still limited to only a few states, but it is sure to spread in the coming years.
We all have Delaware to thank for being the first because this small, unexpected state got the ball rolling.
Delaware's example and efforts made it way easier for other states to implement gambling regulations.
Thanks, Delaware!
If you happen to live in Delaware, you can enjoy the online casino sites any time you want to.
Those of you who live nearby may want to visit Delaware so that you can try one of their sites and compare it to the online gambling sites available in your state.
No matter where you live, we can all be grateful that Delaware legalized online gambling. They worked hard to create useful regulations, foster interstate gambling compacts, and navigate online casinos' economic impact.
Thanks to Delaware, state-regulated online gambling is spreading across the United States. These state-regulated sites provide safe and fair gambling opportunities for players, generate tax revenue for the state, and support the state's economy.
None of this would be possible without Delaware's example.