Online Poker's Black Friday
When most people hear the words Black Friday, they think of the day after Thanksgiving, when Americans rush to superstores to buy millions of dollars' worth of products for a discounted price.
But, if you're a poker player, you know that Black Friday also means something entirely different.
In the poker world, Black Friday refers to April 15th, 2011, when poker players throughout the United States woke up to this image on the front page of their favorite online poker sites.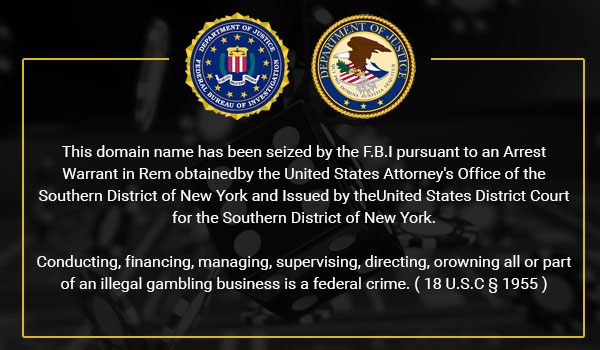 The sites could not process withdrawals because the DOJ had also seized their bank accounts. Some players could continue playing poker, but two of the three companies had stopped accepting real money bets by mid-afternoon.
What followed was a decade of court cases, settlements, and players waiting to get their money back.
Black Friday was one of the most shocking days in online poker history, and the industry has not been the same since.
On this page, we help you understand who was involved, the legal cases for each site, and the aftermath of that infamous day. But first, you need to know what was happening in the poker industry at the time.
Before Poker's Black Friday
To truly understand what happened on poker's Black Friday, you need to know about several events that happened beforehand.
Changes to online gambling laws, surprising scandals, and the nation's economy all combined to create the perfect storm for online poker.
Black Friday would never have happened if it weren't for several events that happened in the decade before that fateful day.
The Effects of UIGEA
The early 2000s were a time of incredible growth and prosperity for the brand new online poker industry.
Online poker officially started in 1998, but new sites that offered more games and tournaments boosted the market in 2001.
In 2003, Chris Moneymaker won a seat at the World Series of Poker main event through PokerStars' online site. He was an amateur that went on to win the entire tournament, winning $2.5 million.
Moneymaker's win was broadcast on ESPN and inspired thousands of new players to give online poker a chance.
However, the booming industry got a lot of attention from politicians. There were lots of opinions about whether online poker should be legal and how to regulate it.
Some politicians tried to prohibit it altogether, while others were in favor of a regulated market.
After years of back and forth, one senator took the matter into his own hands. Sen. Bill Frist added the Unlawful Internet Gambling Enforcement Act (UIGEA) to the Safe Ports Act in a shocking political maneuver. Congress passed the UIGEA without knowing what they were voting for.
We have a page dedicated to the UIGEA, but we need to explain a few specific details here because they relate specifically to the events of Black Friday.
What the UIGEA Focused On
First of all, you need to know that the UIGEA did not make online gambling illegal.
The UIGEA focused on financial transactions and made it illegal for online gambling businesses to process transactions related to unlawful internet gambling.
The UIGEA did not define unlawful internet gambling but instead referred to several other state and federal laws.
Online poker sites that were publicly traded chose to leave the US market after the UIGEA got passed because they needed to keep their stakeholders happy.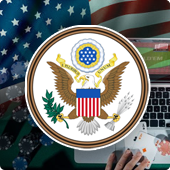 However, several privately-owned online poker sites decided to continue offering online poker to US players.
They pointed to a 2002 Court of Appeals Case where a judge ruled that the Federal Wire Act related only to sports betting.
According to their interpretation, online poker was not an unlawful form of internet gambling, so they continued with business as usual.
These sites gained more customers because the companies that left the US market left behind thousands of customers that were still interested in real money online poker.
Many banks refused to process gambling-related transactions after the UIGEA got passed, so the online poker sites had to find creative ways to process their payments. Those creative methods eventually got them in trouble on Black Friday.
The UIGEA is an Enforcement Act
The second thing that you need to know about the UIGEA is that it is an enforcement act. That means that it cannot be used as the primary criminal charge.
It can add secondary charges and punishments, but only if the person is already being charged with another crime.
All of the people who were indicted on Black Friday were charged with violating the UIGEA, but they were also charged with money laundering and other crimes.
You may be wondering why these poker sites did not face criminal charges until nearly five years after the UIGEA got passed. Section 5364 of the UIGEA gave federal regulators 270 days to create regulations that would help them identify and block transactions on gambling sites.
Those regulations were not finalized until November 2008, and they did not go into effect until January 19th, 2009.
The original bill gave companies some time after the regulations were finalized to comply. They were supposed to be in compliance by December 2009, but another bill gave them an extension until June 2010.
Federal prosecutors could not have charged anyone with violating the UIGEA until after June 2010. The Black Friday indictment began in March of 2010, but the federal prosecutor chose to seal it until April 2011.
UB and AP Cheating Scandals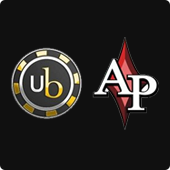 One of the three companies that faced indictments on Black Friday was Cereus Network, which officially formed in 2008.
Cereus Network was a merger between the holding companies that owned and operated two separate poker sites: UltimateBet and Absolute Poker.
Just a few months before the merger, the online poker community discovered cheating scandals at both UltimateBet and Absolute Poker. They both used the same anti-fraud software from a company called Iovation Software.
The anti-fraud software had a feature called God Mode that allowed observer accounts to see the hole cards of all the players at a table.
Iovation Software claimed that the God Mode feature was created to help prevent cheating, but top executives at both websites used it to cheat players out of millions of dollars.
These scandals rocked the online poker community. They made poker players stop trusting the sites they were using, the professional poker players that acted as spokespersons for each site, and the software that was supposed to be fair.
Cereus Network was formed because of the cheating scandals. The company claimed that they were new sites with new management and new software so that players would trust them again.
However, some of the original executives were still clearly involved in the company.
While the players who were affected by the cheating received some refunds eventually, the full extent of the cheating was covered up. The people responsible for the cheating were never charged with any crimes, and they did not have to give back the money they stole.
Because of the cheating scandals, both of the Cereus Network sites lost players. They were the smallest of the three companies involved by the time of Black Friday.
More importantly, the vast majority of their players were in the United States. The other two companies had large numbers of players in other countries, but Cereus Network relied solely on American players. Their lack of international players ultimately led to the company's downfall.
Poker on Television
One reason that poker was becoming so incredibly popular in the years before Black Friday is televised poker. Poker specials had been on television since the 1970s, but it was never particularly popular.
Commentators attempted to guess the cards that the players had in their hands, but with no ability to see the hole cards, the viewing experience was not exceptionally engaging.
European television networks introduced hole card cameras in 1999, but they were not used in the United States until 2002.
The World Poker Tour revolutionized hole card technology for its first episode, which aired on March 30th, 2003. It became the highest-rated show in Travel Channel network history.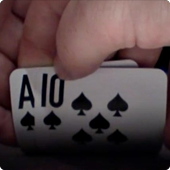 Televised poker events exploded, along with the online poker boom after 2003. Many online poker sites had advertising contracts and partnerships with television networks for specific programs.
Before Black Friday, ESPN had initiated a $22 million advertising contract with PokerStars. The contract included dozens of ads, TV specials, and other programs. They were supposed to air pre-taped episodes of the North American Poker Tour (NAPT).
However, ESPN immediately canceled its contract with PokerStars, took down any ads relating to poker, and refused to air the NAPT because of the Black Friday indictments. Similarly, Full Tilt Poker had a contract with NBC for their show Poker After Dark, but the show got canceled after Black Friday.
Both Full Tilt and PokerStars had sponsored episodes of High Stakes Poker on the Game Show Network. The show continued for approximately one month after Black Friday, but the lack of sponsorship money from online poker sites eventually made it unsustainable.
Preet Bharara's Reputation and Tactics
The online poker industry was not the only entity involved in the events of Black Friday.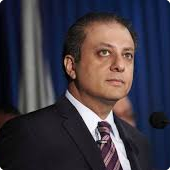 All of the charges were initiated by the United States Attorney for the Southern District of New York. At the time of Black Friday, Preet Bharara was the attorney appointed to that office.
You might wonder why Preet Bharara decided to pursue the online poker industry so ruthlessly. Several of his other cases and the tactics he used to prosecute them may provide some of the answers.
Preet Bharara was appointed to the Southern District of New York by President Barack Obama in 2009. In the wake of the 2008 housing market crash, many people were looking for justice.
The people responsible for the housing market crash never received any consequences, and that did not sit right with the people who lost their homes, jobs, and other assets.
While Bharara could not do anything about the people responsible for the housing market crash, he found another way to satisfy people's desire for revenge. He took on Wall Street and charged dozens of white-collar criminals with insider trading and other forms of fraud.
His charges against Wall Street personnel gave him a reputation for being willing to go after criminals that no one else could and using some questionable tactics to bring them down. He was quite well-known for using wide-spread wire-tapping and other methods to get evidence.
New York Magazine published an article on April 8th, 2011, just one week before Black Friday. The article quotes Bharara.
"We have aggressively pursued fraud whenever and wherever we have found it, and we do not intend to stop or slow down."
That quote was from a few months before the article was published, but there is no doubt that Black Friday fell under Bharara's definition of pursuing fraud. He had been compiling evidence and drafting the indictments for more than a year before Black Friday actually happened.
The official indictment date was March 10th, 2010, but the indictment was not unsealed until April 15th, 2011. It is not clear why Preet Bharara waited so long to unseal the indictments, but the most likely explanation is that he was waiting for more evidence.
However, by April 2011, Nevada was on the verge of passing online poker legislation, which may have influenced the indictment's timing.
The Black Friday Cases
Now you know everything that was happening in the online poker world leading up to Black Friday.
Let's dive into all of the indictments and criminal charges that were involved.
The Player's Perspective
There were three poker companies involved in Black Friday, but those three companies represented approximately 95% of online poker players in the United States. Within a matter of hours, almost every online poker player in the US was affected.
The most significant detail is that the sites all stopped processing withdrawals to customers almost immediately. Some poker players had several thousands of dollars in their online poker accounts, especially the professional players.
In some cases, it would take years for those players to get their money back. It is important to remember that the players had not violated any laws themselves, so it wasn't fair for them to lose access to their money.
When the DOJ issued the indictments, they seized 76 bank accounts in 14 different countries. All of the company's assets were immediately frozen, so they could not have processed the player's payments even if they wanted to.
On the morning of April 15th, players who attempted to access their poker counts were greeted with the notice from the DOJ that was at the top of this page.
Hundreds of players tried to withdraw the money from their account. Within a few hours, the sites locked down all accounts so that players could not make withdrawals.
Some players could continue playing poker, but that did not last long. All of the sites stopped facilitating real money poker games for US players.
PokerStars and Full Tilt Poker stopped American poker games within a matter of hours. The Cereus Network sites did not cease American games until the following week.
What Did the Indictment Include?
The official indictment that was unsealed on April 15th, 2011, was 52 pages long. Several different aspects covered different parts of the alleged crimes. You can see the original press release from the attorney's office here.
There were eleven defendants listed in the indictment. We will explain who each of those defendants was and how they were connected to the poker sites in the upcoming section.
It is important to note that the eleven defendants were charged with personal criminal acts, while the companies also received a civil complaint.
Each defendant was charged with four crimes, including violation of the UIGEA, money laundering conspiracy, conspiracy to commit wire fraud/bank fraud, and the operation of an illegal gambling business.
| | | |
| --- | --- | --- |
| Defendant | Job Title | Sentence |
| Isai Scheinberg | Owner of PokerStars | $30,000 fine |
| Paul Tate | Director of Payments at PokerStars | $119,000 fine |
| Ray Bitar | Owner of Full Tilt Poker | $40 million fine + time served |
| Nelson Burtnick | Director of Payments at Full Tilt Poker | Time Served |
| Scott Tom | Owner of Absolute Poker | $300,000 fine |
| Brent Beckley | Director of Payments and Risk Management at Absolute Poker | $300,000 fine + 14 months |
| Ryan Lang | Payment Processor | Time Served |
| Ira Rubin | Payment Processor | Three years |
| Bradley Franzen | Payment Processor | Time served |
| Chad Elie | Payment Processor | Five months |
| John Campos | Owner of SunFirst Bank | Three months |
In addition to the personal criminal charges, the indictment also included a civil money laundering complaint against the three corporations that operated the poker sites.
The civil complaint included an "in rem forfeiture," which allowed the DOJ to seize five domain names and freeze 76 corporate bank accounts.
Between the personal crimes and the civil complaint, the DOJ sought at least $3 billion in penalties. All of the defendants would eventually strike a plea deal, so the actual amount collected for the crimes was much less than the $3 billion initially suggested.
Each company handled Black Friday differently, and each of them had different executives that received various criminal charges.
Let's take a look at the Black Friday situation for each of the three companies involved, as well as their payment processors. We will start by providing a little background information about each company.
PokerStars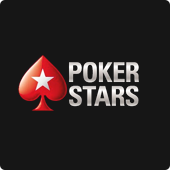 PokerStars began in 2001. It was initially licensed in Costa Rica but moved to a license from the Isle of Man in 2005.
The site's popularity catapulted after it was responsible for sending Chris Moneymaker to the 2003 World Series of Poker.
They also created the World Championship of Online Poker (WCOOP) in 2002. It started as a small tournament with nine events and $730,000 in prize money.
By 2010, the WCOOP incorporated 62 events, $63 million in prize money, and players from 140 different countries.
When the UIGEA got passed, PokerStars was one of the most popular sites that accepted players who could no longer play on other sites, like Party Poker. It became the largest poker site in the United States from that point on.
Isai Scheinberg and Paul Tate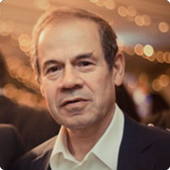 On Black Friday, two of the eleven defendants were PokerStars executives. Isai Scheinberg was PokerStars' owner, and Paul Tate was the director of payments for the company.
Both men were outside of the United States when the indictment was unsealed, so they could not be arrested immediately.
The Isle of Man does not have an extradition treaty, so both men could continue living there for many months. Paul Tate eventually surrendered to the United States in 2016, and Scheinberg got extradited during a trip to Switzerland in 2019.
Both men pleaded guilty, and their sentences did not include jail time. Tate paid $119,000, and Scheinberg only faced a fine of $30,000. Their sentences were significantly reduced because PokerStars, under Scheinberg's guidance, handled the indictments far better than any of the other sites.
PokerStars ceased American poker games just a few hours after the indictment was unsealed. Scheinberg immediately began negotiating with the DOJ. Within just five days, they had reached a short-term settlement.
The Aftermath of Black Friday for PokerStars
As long as they didn't operate any poker games in the US, PokerStars was able to reactivate their site and get back control of their domain. That allowed them to begin processing payments to US players on April 26th.
PokerStars was the first site to begin paying back players, and Isai Scheinberg made it clear that his priority was doing right by the players. He even allowed players to convert their loyalty points to cash, so they were fully compensated.
They were also able to reactivate their global sites and operate poker games in other countries. Scheinberg had intentionally marketed to global players before Black Friday, which benefited his company in the long run. Their global operations allowed them to continue operating a successful poker business that continues to this day.
Of the three companies that were involved in the events of Black Friday, PokerStars is the only one that made it out relatively unscathed. Their international operations, willingness to work with the DOJ and dedication to their players benefitted them in the long run.
PokerStars was able to re-enter the US market with regulated sites in New Jersey, starting in 2016, and Pennsylvania shortly after. However, they could only come back to the United States after the parent company was sold to Amaya Gaming Group in 2014.
According to the DOJ settlement, Isai Scheinberg was not allowed to be involved with the PokerStars site's operations until after his criminal charges were settled. He sold the company to Amaya Gaming Group for $4.9 billion.
The money he gained from the sale helped him eventually pay his fine and settle his criminal charges. It also freed up the company to re-enter the US market when a regulated industry was available.
If Scheinberg had not sold the company, players in New Jersey and Pennsylvania would not have PokerStars.
Full Tilt Poker
Full Tilt Poker arrived on the online poker scene late. The site didn't launch until June 2004, while most of its competitors started in 2001 or earlier. However, an aggressive marketing campaign helped the site attract players, and within a year of launching, Full Tilt became one of the top five poker sites in America.
They had a flashy logo that stood out because it was different from all the other poker sites. The Full Tilt logo was a simple red triangle with white text. It stood out because the other poker sites all used poker chips and playing cards in their logos.
But having a unique logo does nothing if people never see it. So, Full Tilt Poker spent millions spreading their logo everywhere. They sponsored television programs, poker advice sessions from the pros and other events to spread their logo throughout the poker community.
The one place that players would see the logo most was on the clothing of professional poker players that the site sponsored.
Those professional poker players were essential to Full Tilt's marketing strategy. Their slogan became "Play Poker with the Pros." Giving amateur players the chance to compete against the professionals that they admired was the niche that set Full Tilt apart from other poker sites.
Ray Bitar and Chris Ferguson started Full Tilt Poker. Bitar was a day trader and poker enthusiast, and Ferguson was a professional poker player and WSOP champion.
They became friends after Ferguson sought Bitar's advice on the stock market. The site was Bitar's idea, but he needed Ferguson's help to pull it off.
Chris Ferguson used his connections in the poker community to attract high-profile poker players to the site. When it launched, they had Phil Ivey, Howard Lederer, Andy Bloch, Jennifer Harmon, John Juanda, Mike Matusow, and Clonie Gowen.
Some of these poker professionals were company partners who earned a stake in the company in exchange for their sponsorship. Others were simply paid to wear Full Tilt clothing or speak in ads for the site.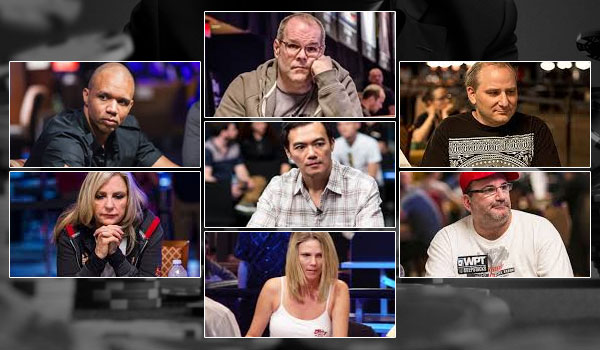 Full Tilt Poker also had a group of "Red Players." They were professional or semi-professional poker players.
When they played on Full Tilt, their screen names appeared in red so that amateur players could identify the pro they were competing against. These players received a rakeback fee that allowed them to play for free.
All of these marketing tactics paid off, and Full Tilt became one of the world's largest poker sites. When other poker sites left the US market after the UIGEA, Full Tilt scooped up hundreds of their players.
The Whistleblower
Between the passage of UIGEA and Black Friday, it seemed like Full Tilt Poker was incredibly successful. They certainly made it seem like there was nothing to worry about.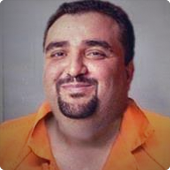 Ray Bitar was known for throwing over the top parties that included exotic animals, food from five-star restaurants, and unlimited alcohol.
The company also paid out massive dividends to the initial investors and founding members of the site. However, trouble was brewing.
Clonie Gowen sued Full Tilt in 2008, claiming that she was supposed to receive a stake in the company for her initial sponsorship.
A former employee sued Full Tilt for wrongful termination less than a year later, followed by some players who sued the site for taking money from their accounts.
All of these lawsuits were dismissed, but they got the DOJ's attention, who began investigating the site.
In 2010, several of Full Tilt's players began to claim that their payments were being stalled, and one high-profile winner claimed his transaction was canceled for no reason.
The issues with these payments may have been a sign that Full Tilt's bank accounts were not as stable as Bitar's famous parties made it seem. However, they may have also been an issue with the payment processor.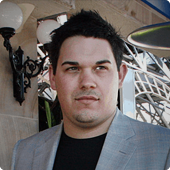 Intabill was an online payment processing company started by Daniel Tzvetkoff. It was a massively successful company.
It became even more successful after 2006 because Tzvetkoff designed a system that allowed online poker sites to process payments outside of UIGEA's restrictions.
Tzvetkoff's system accepted transactions from poker sites and modified them with unique codes that made it look like they were online shopping transactions for things like golf balls and jewelry.
They went as far as creating fake websites to ensure that the banks did not know what kinds of transactions they were approving.
Banks would not process transactions for online gambling, so the Intabill system disguised them to trick the banks into processing them.
All three of the indicted sites on Black Friday used Intabill as one of their payment processors. In 2009 and 2010, Intabill began having some issues with paying back their clients. Some of their accounts were frozen, and Tzvetkoff's business partners set up accounts that he couldn't access.
Tzvetkoff flew to Las Vegas to sort out the banking issue, but security would not let him into his office. He tried to take legal action against the business partners that had stolen from him, but Full Tilt did not want to wait.
Full Tilt pressed charges against Intabill, and Tzvetkoff went on the run. The FBI arrested him a few months later, after Full Tilt tipped them off about his whereabouts.
At the time of his arrest, Tzvetkoff owed more than $140 million to creditors and the IRS. He was charged with bank fraud, money laundering, and conspiracy to operate an illegal gambling business, and he faced up to 76 years in prison.
Instead of spending the rest of his life in jail, Tzvetkoff decided to act as the FBI's informant. He turned over evidence that explained how the poker sites were processing payments and named the people responsible.
His whistleblowing evidence became the foundation for all of the indictments of Black Friday. Full Tilt might not have been so eager to press charges against him if they knew that their actions would come back to bite them in the end.
The Truth Comes to Light
Ray Bitar and Nelson Burtnick were the Full Tilt executives included in the indictment on Black Friday.
Burtnick was the director of payments for Tiltware, which was Full Tilt's parent company. They both faced the same charges, including violation of the UIGEA, operating an illegal gambling business, and money laundering.
Neither of the Full Tilt executives was in the United States on Black Friday, so they were not initially arrested.
Bitar also agreed to a settlement with the DOJ, so by April 20th, the site gained control of its domain name again. They immediately began serving clients outside of the US.
In late April, a representative from Full Tilt, using the screen name FTPDoug, started a thread on the popular 2 + 2 poker forum. He answered clients' questions about the site and claimed that they were diligently working on returning funds to players in the United States.
However, those players did not receive their refunds. On June 29th, 2011, Full Tilt's gaming license was suspended, and the site shut down for everyone, including international players.
Rumors about class-action lawsuits and investors looking to buy the company were rampant.
By September, everything began to make sense. The DOJ amended the Black Friday indictments to include several more Full Tilt members, including Chris Ferguson, Howard Lederer, and Rafe Furst.
These new charges claimed that Full Tilt was running a global Ponzi scheme.
When the DOJ seized the site's assets on Black Friday, there was only about $60 million in their accounts. The site owed $390 million to all of its players, including $150 million for US players.
All of those players eventually got their money back, but it took several years of negotiations and an unlikely investor who saved the day.
Ray Bitar and Nelson Burtnick both surrendered to the US authorities in 2012. They both plead guilty, but only Burtnick went to jail.
Bitar had a heart condition and was waiting for a heart transplant at the time of his sentencing. He was forced to pay $40 million in fines, which was said to have left him penniless. His jail sentence was limited to time served because the judge was convinced that he would die in custody.
However, by 2016, he had a million-dollar wedding with photos that prove he seems to have recovered both physically and financially.
Cereus Network: Absolute Poker and Ultimate Bet
You already know a little bit about the Cereus Network and its complicated history. It was a merger between two separate companies that both had cheating scandals that involved their top executives.
Three of the five domains seized on Black Friday were part of the Cereus Network: absolutepoker.com, ultimatebet.com, and ub.com. All of these sites were struggling to gain clients in the wake of the cheating scandals, but they had enough loyal fans to keep them afloat.
The Cereus Network was the only company involved with Black Friday that had not made a concentrated effort to expand its business outside of America. Both of the other companies cooperated with the DOJ because they wanted to serve their international clients. Cereus did not have a chance of surviving without its US clients, so it was not as eager to make a settlement.
Cereus Slow to Respond
On April 20th, 2011, the US Attorney's Office issued a press release about the agreement they had created with the other two poker sites that gave them control over their domains.
The press release expressly offered to create the same agreement with the Cereus Network.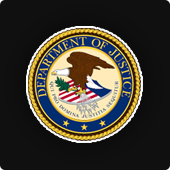 No one from the Cereus Network had made any attempts to work with the DOJ or address the indictment in any way.
As a matter of fact, they were the only site that did not immediately stop accepting real money wagers from US players. Some players could continue playing poker if they weren't intimidated by the DOJ's indictment message on the site.
Of course, thousands of players tried to withdraw their funds, and all of the Cereus Network sites refused to process payments.
The day after the US Attorney offered to make an agreement with Absolute Poker, the company finally made their first official statement after Black Friday. They claimed that they were reviewing the case with their lawyers before they took any action.
Their statement also claimed that they were dedicated to refunding the player's balances as soon as possible.
Player Compensation
Unfortunately, the events of the next week made it clear that players could not trust that dedication.
Blanca Gaming of Antigua, the parent company over the Cereus Network, laid off 95% of its employees, including several professional poker players that sponsored the sites.
On May 4th, 2011, Blanca Gaming announced that it would be filing for bankruptcy.
By May 10th, Cereus Network reached their agreement with the DOJ, promising to block US players and begin processing payouts. However, those payouts never came.
After Blanca Gaming went bankrupt, it seemed like the Cereus Network players had no hope of ever seeing the money they had kept in their accounts. The company did not have the money to pay its players, and after the bankruptcy, there was no way to continue seeking payments.
Many players gave up the hope of ever seeing their money again. However, the DOJ eventually used the money it had collected from the other criminal settlements to pay back as many players as possible.
The players on the Cereus Network did not receive any payments until the fall of 2017, more than six years after the initial indictment.
The Defendants
Scott Tom and Brent Beckley were the two executives from Cereus Network that were indicted on Black Friday.
Tom was the primary founder of the site Absolute Poker and the person who used the God Mode feature to cheat thousands of players out of millions of dollars between 2003 and 2007.
On Black Friday, Scott Tom was in Antigua. He stayed there for the next six years to avoid extradition to the United States. In 2017, he accepted a plea deal and avoided jail time. His only punishment was a $300,000 fine.
Brent Beckley was the director of payments and risk management at Absolute Poker. He was Scott Tom's step-brother and was in Costa Rica when the indictments were released.
In December 2011, Beckley pleaded guilty to misleading the banks and was sentenced to 14 months in prison, but he was released after nine months. The prison time was only part of his sentence; he also had to pay $300,000.
The Payment Processors
So far, we have covered the six defendants that were executives for the three poker sites. However, there were five other defendants listed on the Black Friday indictments.
Ira Rubin, Ryan Lang, Bradley Franzen, and Chad Elie were all payment processors. They all worked for companies like Intabill to hide the transactions for online poker companies.
Each payment processor worked with all three poker sites, and they set up fake websites to trick banks into processing the payments.
Chad Elie was one of only three defendants that were in the United States on Black Friday. He was arrested in Las Vegas and sentenced to five months in prison.
Bradley Franzen was also in the United States on Black Friday. He was not arrested right away, but he agreed to appear in court the following Monday with a Not Guilty plea. After using his parents' house as collateral, he was released on $200,000 bail.
By May 23rd, Franzen was back in court to accept a plea deal that offered him a reduced sentence in exchange for information about the other defendants. He was sentenced to time served and had to pay back the money he had made in connection with the poker transactions.
Ira Rubin was in Guatemala on Black Friday, but he was arrested there on April 25th. After being extradited to the United States, he was sentenced to three years in prison.
His sentence was the longest prison sentence of anyone indicted on Black Friday. This crime was not his first offense, so the judge felt a harsher penalty was necessary.
Ryan Lang was the last payment processor to make a plea deal. He was also sentenced to time served and had to pay back the money he had gained through his work as a payment processor.
John Campos and SunFirst Bank
The final defendant in the Black Friday indictment was a man named John Campos. His involvement was the most surprising because Campos lived in St. George, Utah.
It is shocking that a Utah resident would be involved in such a significant gambling-related crime because Utah is the least gambling-friendly state in the country.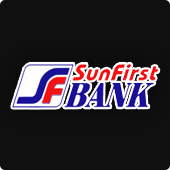 Campos had a very different role than any of the other defendants. He was not a payment processor, and he did not directly work for any of the poker companies. Instead, Campos was a part-owner and board member for SunFirst Bank.
In 2009, some banks realized that Intabill and other payment processors were using fake sites. The gambling sites were concerned that their system of lying to the banks might not work long-term, so they looked for another idea.
According to the indictment, Scheinberg and Bitar decided to work directly with banks. They found small banks that were struggling financially and agreed to invest in their bank as long as the bank agreed to process their transactions.
They sent Chad Elie to negotiate a deal with John Campos. The SunFirst Bank was a small bank that only served the area around St. George, Utah. Elie offered to invest $10 million in the bank.
Campos expressed his trepidations about processing the transactions and asked for an additional $20,000 bonus, which Elie provided.
After the initial investment, Campos processed thousands of transactions for the three poker sites. He was arrested in St. George, Utah, on Black Friday. At first, he refused to enter a plea and was released on $25,000 bail.
Campos was the only defendant who did not immediately agree to a plea deal. However, after almost a year, he finally pleaded guilty in March 2012. His sentence was three months in prison.
The Aftermath of Poker's Black Friday
The events of Black Friday completely changed the online poker industry in the United States.
It took years for poker players to receive the money they had deposited to their online poker accounts, and some players never received the full amount that they were owed.
Professional poker players who relied on these poker sites for their livelihood were forced to move overseas or choose to play live poker games at land-based casinos.
Some of them had to wait until they received their payments because they had foolishly kept their entire bankroll or entire net worth in their online poker account.
All of the most popular poker sites were forced out of the US market. However, offshore sites that are operated entirely in other countries can offer poker to US players. Thousands of Americans continue to play online poker via online sites like BetOnline and Bovada.
The fact that Black Friday failed to end online poker in the United States is proof of how much American players appreciate online poker. Many politicians have realized that offering a regulated market is a much better way to protect consumers, collect tax money, and control online gambling.
Delaware was the first state to legalize online gambling in 2012, and Nevada legalized online poker in February 2013. New Jersey followed with their online gambling laws a few months later.
They were the only three states with legal online gambling for several years. But, in 2017, Pennsylvania legalized online gambling, followed by Michigan in 2019.
More states have started considering online gambling legislation, with some already having legalized online sports betting.
As online sports betting spreads, the next logical step is to legalize more forms of online gambling. The 2020s are sure to bring more regulated online gambling markets to other states around the country.
Lessons Learned from Poker's Black Friday
Black Friday is a day that will live in infamy in the poker community. It proved that the government is willing to go to extreme lengths to address online gambling violations and exposed dangerous business practices rampant in the industry.
While it was a devastating day for many poker players, the industry recovered over the next few years. More importantly, it was a day that taught us several lessons.
Players can protect themselves by choosing online sites that keep their players' funds separate from operational funds and by spreading out their bankroll on several sites. Regulation is the key to a controlled online poker industry, but it takes a long time to work out the details.
Perhaps the most important lesson that came out of Black Friday is a simple truth that online poker is not going anywhere. Poker players have gone to great lengths to enjoy their favorite games, and even having their funds seized by the DOJ did not deter them.