Cheating Scandal at Absolute Poker and UltimateBet
The early 2000s were the golden age of online poker, with several sites flourishing, thousands of players participating, and the beginning of televised poker tournaments.
However, that gold became tarnished just a few years later.
In 2007, players identified evidence of cheating on two of the most popular poker sites in the United States – Absolute Poker and UltimateBet
It was curious that both of these sites were licensed by the same licensing commission. The situation was even more complicated because both parent companies merged right before the scandal went public.
For those players that were affected by the superuser cheating scandal, it is still one of the most frustrating situations to deal with.
While some players received some refunds, the extent of the cheating was never fully known, so none of the players received the amount that they should have.
But, it is actually quite a fascinating tale for anyone who did not experience the cheating firsthand. The story includes everything from plane crashes to leaked information and from sex scandal motives to massive coverups.
Here we explain the whole situation in detail, starting from the very beginning.
UltimateBet's Launch and Meteoric Rise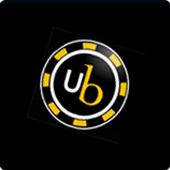 There were a few online poker sites launched in the late 1990s, such as Planet Poker and Poker Paradise. But things really changed when UltimateBet launched in 2001.
UltimateBet was the first poker site to offer a wide variety of poker games, including seven-card stud high low and Omaha high low. It was also the first site to have several professional poker players serve as spokespersons.
Greg Pierson was a software developer who founded ieLogic to create multi-player computer games. He became friends with Russ Hamilton, who suggested modifying the ieLogic software for poker players.
Russ Hamilton was a notable professional poker player who won the World Series of Poker main event in 1994.
While Greg Pierson focused on modifying his game software for poker players, Russ Hamilton recruited some of his poker buddies to represent the new company, including Phil Hellmuth and Annie Duke.
UltimateBet got a gaming license from the Kahnawake Gaming Commission and officially launched in 2001.
Thanks to the star power of these spokespersons, and the game variety that they offered, UltimateBet quickly became one of the most popular online poker sites available.
The site partnered with World Poker Tour to create the Ultimate Aruba Poker Classic, which solidified its popularity.
Everyone involved enjoyed the company's fantastic success for several years, and it seemed like everything was going perfectly. Because of its growth, the company decided to go public, following in the footsteps of Party Poker.
Jim Ryan was hired as the CEO, and he managed the documentation for the IPO transition. They renamed the company Excapsa Software and went public on the London Stock Exchange in February 2006.
Just a few months later, the company went back to being a private corporation, and it became connected to its sister site, Absolute Poker.
The Origins of Absolute Poker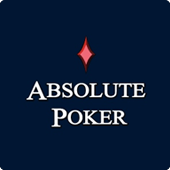 While attending the University of Montana, six fraternity brothers began playing online poker. They soon realized that operating an online poker site would be a lot more lucrative than being one of the players.
So, they decided to launch their own website.
Scott Tom got funding from his father, Phil Tom. He worked with his frat brothers to find a software development company. One of the frat brothers had some contacts in Asia, so they worked with a South Korean company to design their poker site.
Absolute Poker officially launched in 2003. After receiving a license from the Kahnawake Gaming Commission, Scott Tom and his frat brothers moved to Costa Rica to manage the company.
Costa Rica was the best place to operate the site because the KGC had partnerships with internet providers there, and there were very few gambling regulations.
Absolute Poker was not nearly as popular as UltimateBet or other competitors, like Poker Stars and Full Tilt Poker. But, the frat brothers had joined the market at just the right time.
Even though Absolute was not a top-tier site, the online poker industry was exploding because of the Moneymaker Effect. They still had plenty of customers bringing in a lot of money.
The founders made enough money to travel through several Caribbean islands, where they quickly gained a reputation for partying. The six frat brothers from Montana were known for hiring strippers, doing cocaine, and using marketing events as an excuse to travel the world.
Their reputation as online poker's partiers did not damage the site's performance. They continued to gain more customers, and in 2005, they had professional poker players, such as Mark Seif, sign on as ambassadors.
The company was growing, but it was growing at a much slower rate than its competitors. That ended up being its saving grace.
Scott Tom had planned to take the company public, just like UltimateBet had done, but it was not quite ready for that step. Then, everything in the online poker world changed virtually overnight.
The UIGEA and the Merger
In September 2006, Congress passed the Unlawful Internet Gambling Enforcement Act (UIGEA) by attaching it to the Safe Ports Act.
This was a controversial law that got passed through some very suspicious moves by a few senators. You can read all about it on the following page.
Party Poker, 888, and several other public poker companies immediately stopped accepting real money bets from players in the United States because of the UIGEA.
Withdrawing from the US market allowed them to continue serving customers in other countries while also keeping their shareholders happy.
Private companies, like Poker Stars and Full Tilt, chose to continue accepting US bets. Absolute Poker was still a private company at that point because it had not gone public yet. So, it continued operating.
Tokwiro Enterprises Buys AP and UB
UltimateBet was in a precarious position. It was a public company, and the price of its stock was dropping dramatically.
However, the majority of its customers were from the United States. So, they did not have the option of pleasing shareholders by focusing on non-US customers.
Greg Pierson, the owner of UltimateBet, had provided anti-fraud software to Scott Tom when Absolute Poker had launched.
When the UIGEA put UltimateBet in an impossible position, Pierson arranged for a meeting with Scott Tom.
Both of these sites were licensed by the same Kahnawake Gaming Commission, and they both used similar software to operate their games. They also both used similar business models that focused on attracting high-stakes professional players to act as spokespersons for the sites.
Absolute Poker quickly agreed to take over operations of the UltimateBet site through a complicated merger that involved the Kahnawake Gaming Commission.
Joseph Tokwiro Norton was the previous Grand Chief of the Commission, and he had overseen the licensing of both poker sites. After leaving the Commission, Norton created a company called Tokwiro Enterprises.
He purchased Exscapa Software under a private company called Blast Off Ltd on October 14th, 2006. Around the same time, he purchased Absolute Poker under a different holding company, called Madeira Fjord. The company's structure looked something like this.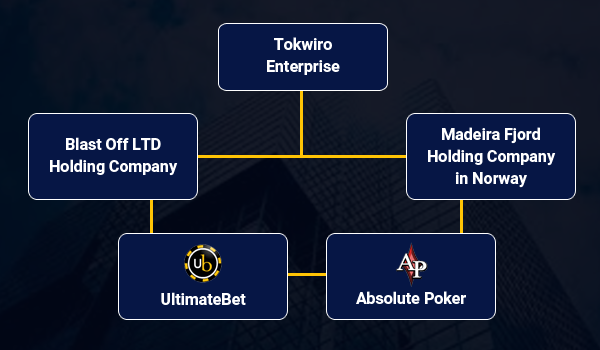 Norton leased the operational side of the UltimateBet site to Absolute Poker, which seemed like a win-win for everyone.
The deal allowed UltimateBet to continue operating as a part of a now privately-owned company. It also provided Absolute Poker with massive revenue potential as the operator of one of the largest poker sites in the country.
When Blast Off Ltd took over Exscapa Software, Norton was supposed to be the sole owner. But, previous shareholders, including Greg Peirson, Russ Hamilton, and several others, were written into the contract as permanent consultants.
The same thing happened with Absolute Poker, so Norton was the owner, but Scott Tom and his frat brothers were still high-level executives.
This whole merger was incredibly complicated, perhaps deliberately so.
One of the most surprising aspects was the payment for the purchase of Exscapa Software. While the contract included a $130 million purchase price, only five million was paid upfront. The rest was supposed to be paid in monthly installments up until 2012.
Blast Off Ltd distributed payments up until September 2007, but the installments stopped abruptly at that point. That is because the cheating scandals finally came to light.
The Absolute Poker Scandal
News about a cheating scandal at Absolute Poker broke out in September 2007. We will explain the scandal in detail, but first, it is crucial to point out the timing of the company mergers.
Blast Off Ltd stopped paying installments to Exscapa Software the exact same month that the Absolute Poker scandal came out. That is suspicious because Absolute Poker was supposed to be a separate entity.
UltimateBet was operating under Blast Off Ltd, so it should not have been affected by a scandal at Absolute Poker. The most reasonable explanation is that the owners and executives of both companies knew more than they admitted.
Here is what we know about what happened at Absolute Poker.
Potripper vs. Crazy Marco
On September 13th, 2007, an account with the username Potripper won a tournament on Absolute Poker. The tournament ended after an intense heads up battle between Potripper and another player, who's username was Crazy Marco.
Potripper went all-in after the turn card and won the hand with a ten-high. Crazy Marco, who had a nine-high with a flush draw, was shocked that Potripper would go all-in with only a ten-high.
It was not a strong enough hand for that kind of action, especially given the $1,000 buy-in for this particular tournament.
Crazy Marco contacted Absolute Poker to ask for a hand history and complain that he suspected Potripper had cheated.
Online poker sites keep a record of every hand so that they can verify winners before processing transactions.
Absolute Poker claimed that there were no indications of cheating from Potripper, but they sent Crazy Marco a file with the hand histories anyway.
When he looked at the file, Crazy Marco had no idea what he was looking at. It was a jumbled mess of code that he could not decipher.
The Poker Community Takes Action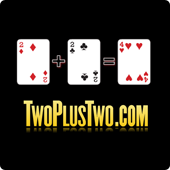 Several other Absolute Poker players complained of additional accounts that they thought were cheating. Many of these allegations showed up on a poker forum known as 2 + 2.
After seeing other players complain, Crazy Marco decided to keep investigating.
With the help of several other poker players, Marco realized that the hand history he had received from Absolute Poker actually contained all of the poker hands for all players in the tournament. It also included a list of their hole cards, IP addresses, and other identifying information.
Crazy Marco and his companions put the information into a card re-player and uploaded the hands to Youtube.
Those videos have since been removed from the site, but they clearly showed that Potripper knew the other player's hole cards.
Further analysis of the hand histories document showed that there were "observer" accounts at each of the tables that Potripper played at.
These observer accounts had access to all of the players' hole cards, which helped explain how Potripper got the information.
Absolute Poker's Response
Absolute Poker continued to deny any allegations of cheating, but the poker community tenaciously pursued their concerns.
Thanks to the file that Crazy Marco had received, they had access to the IP address of the account that had been used to cheat. They traced the IP address to Scott Tom's house in Costa Rica.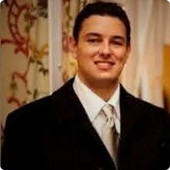 After the connection to Scott Tom became evident, Absolute Poker finally addressed the cheating concern. They issued a statement that the incident had been a case of a disgruntled employee "who hacked the system to show that it could be done."
According to the statement, the employee was attempting to frame Scott Tom, but Absolute Poker maintained that Tom was not involved.
They claimed that the cheating had only occurred for approximately 40 days, and they issued $1.6 million in refunds to players that had been affected.
The Kahnawake Gaming Commission conducted an investigation and fined the company $500,000. Neither investigation named the employee that was responsible for the cheating.
For a while, it seemed like the matter had been resolved. But there were some members of the poker community who were not convinced.
They wanted more answers about Scott Tom's involvement and suggested that the cheating had been going on for much longer than Absolute Poker claimed.
The Suspicious Plane Crash
It is worth noting that a plane crash happened just a few days before the Potripper vs. Crazy Marco tournament.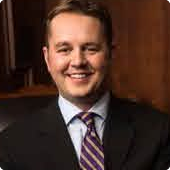 Scott Tom and another Absolute Poker executive, Hilt Tatum IV, were both on the flight, along with their wives.
They were all on a private jet that was leaving Juan Santamaria International Airport in Costa Rica. The jet blew a tire as the plane was getting ready to take off.
When the tire blew, the jet ran off the runway, which caused the landing gear to collapse, and the fuel tank to rupture.
No one was injured in the plane crash, but Hilt's wife was taken to the hospital for an examination because she was five months pregnant.
Rumors later suggested that the Absolute Poker executives had brought millions of dollars worth of cash with them on the plane. If the cash had been stored near the fuel tank, they would have lost that money in the plane crash.
Some poker players analyzed the time of the plane crash and compared them to the days that the Absolute Poker cheaters logged on to their accounts.
This analysis led them to believe that both Scott Tom and Hilt Tatum were involved with the cheating scandal.
None of this has ever been proven, but here is what some poker players believed.
After losing the money in the plane crash, Scott Tom and Hilt Tatum were desperate to regain their money. So, the executives promptly entered the tournament with Crazy Marco and began cheating.
The desperation and high emotions experienced by Tom and Tatum after the plane crash made them more impulsive.
Many people within the poker community believed that the all-in hand with Crazy Marco was an impulsive play.
Instead of hiding their advantage by making a small raise, they tried to win as much money as possible. Those actions were what alerted Crazy Marco to the possibility of cheating.
Whether the plane crash had anything to do with the tournament may never be known, beyond the rumors that were spread online.
Either way, the poker community continued to investigate their suspicions about Absolute Poker. Then, another scandal came to light.
The UltimateBet Scandal
In December 2007, just three months after the company had addressed the Absolute Poker scandal, players had similar concerns about a situation at UltimateBet.
While both situations were remarkably similar, the scope of the UltimateBet scandal became clear much faster.
NioNio
Two players on UltimateBet posted on the 2 + 2 forum, detailing two hands of high-stakes No-Limit Hold 'Em where an account known as NioNio had won more than $16,000 for each hand. You can see the initial post on the 2 + 2 poker forum here.
Trambopoline and Omniheart were the two screen names that the poker players used on the 2 + 2 forum. They did not have access to hand histories like Crazy Marco had in the Absolute Poker scandal. Instead, they used their own poker tracker software to search for games with NioNio.
Several players on the forum did not believe that the initial hands proved anything about cheating. So, Trambopoline and Omniheart created graphics that analyzed more than 3,000 poker hands with NioNio and showed the win rate.
The win rate was almost always the same, no matter who NioNio was playing against, and it was always shockingly high.
They also proved that NioNio mysteriously stopped playing with that screen name after September 2007, which was around the same time that the Absolute Poker scandal broke.
Other players sent them more documents of their hands, which they analyzed to prove that NioNio and several other screen names at UltimateBet had suspiciously high win rates.
UltimateBet ignored their accusations, but the poker community continued to collect evidence until it couldn't be ignored.
By January 2008, Omniheart and Trambopoline had convinced several players that cheating was happening at UltimateBet.
They eventually identified six separate accounts, with eighteen different user names that showed the same suspicious activity. Kahnawake Gaming Commission launched its own investigation and eventually fined UltimateBet $1.5 million.
In February of 2008, UltimateBet admitted that there were several accounts with suspicious activity. By May 2008, the company had completed an internal investigation.
They claimed that the cheating had occurred between March 2006 to December 2007. The company agreed to pay $6.1 million to players in refunds.
How Did The Cheaters Do It?
When Omniheart and Trambopoline first suggested the UltimateBet scandal on the 2 + 2 forum, several poker players claimed that it was just a lucky streak. When you consider the hands themselves, it was possible that NioNio had just gotten lucky.
The fact that many poker players did not see it as anything out of the ordinary explains how the cheating was able to go on for so long.
While the official documents for both scandals claimed that the cheating had only happened for a brief amount of time, poker players from both sites believe that the cheating actually started in 2003.
So, how did the cheaters get away with it for more than four years without getting caught?
God Mode or AuditMonster
After being disappointed by the Kahnawake Gaming Commission's official reports, many poker players went to the press to express their discontent, which prompted 60 Minutes to start their own investigation.
That investigation revealed that Absolute Poker and UltimateBet were far more connected than the players realized. The fact that Tokwiro Enterprises owned both sites through separate holding companies became public knowledge.
More importantly, the investigation also revealed that both sites used anti-fraud software from a company called Iovation.
Iovation was another software company owned by none other than Greg Pierson.
The Iovation Software created a feature called God Mode in early 2003. It was supposed to be used for beta testing and quality control.
When God Mode was enabled, the player could see all of the hole cards for all of the players at the table. This is where the term "superuser" came from.
Some of the engineers that worked for Iovation claimed that Russ Hamilton requested the God Mode features. He claimed that some players were cheating, and he needed to see their hands in action to catch them in the act. Of course, he had other reasons for wanting the ability to see other players' cards.
However, God Mode was only available for observers. Active players could not use God Mode. So, Russ, with the help of his assistant, Travis Makar, created dozens of accounts and screen names.
Only a few of them were able to access the God Mode software. He would activate the God Mode account on one device and then log in under one of the other screen names on a separate device.
Russ Hamilton was intelligent enough to cover his tracks. He used several different accounts so that none of them stood out as always winning.
Using several accounts allowed Hamilton to manipulate the funds so that he didn't get caught making massive withdrawals repeatedly.
A common practice at the time was for players to use inactive accounts to stake other players. Hamilton used an account that was frequently used for this purpose to hide several of his transactions.
By moving money around and using several different screen names, Hamilton could cheat other players out of millions of dollars without ever raising suspicions.
Scott Tom used a similar God Mode feature on Absolute Poker. The Kahnawake Gaming Commission called it the AuditMonster account when they released their official report, but it worked the same as the God Mode on UltimateBet. Again, it was basically a superuseraccount.
Some of the accounts used on Absolute Poker had directives that specific accounts should not be modified without permission from the site's top executives.
These accounts, including the Potripper screen name, were the ones that Scott Tom used with God Mode or to cover his transactions.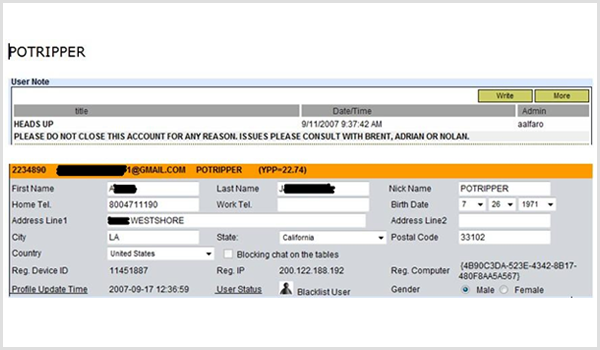 How Was Pierson Involved?
Greg Pierson was a high-level executive for Iovation Software, UltimateBet, ieLogic, and several other tech companies.
He played poker occasionally, which is how he got acquainted with Russ Hamilton, who gave him the idea for UltimateBet in the first place. So, how was Pierson involved in the cheating?
He has never been charged or indicted in connection with the cheating scandal. However, Russ Hamilton was never indicted either, so that is not saying much.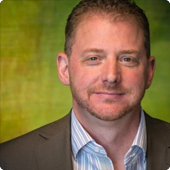 Pierson may not have been involved with the cheating himself, but he was at least aware of it. He was familiar with poker enough to know that the God Mode that Hamilton proposed in early 2003 could be used to cheat.
It also appears that right before the God Mode feature was created, Greg Pierson was in a bit of a complicated situation.
His wife, Janelle Lynn Pierson, was a high school teacher who had an affair with one of her students throughout 2002.
In January 2003, Greg Pierson disappeared for approximately two weeks. He reappeared in Costa Rica, where the UltimateBet site operated, claiming something had happened with his wife.
Janelle Pierson pleaded guilty to the charges and agreed to pay the student a large settlement of an undisclosed amount.
We know from later evidence that Pierson was aware of the God Mode cheating.
It is plausible but not confirmed that Pierson developed the scheme with Hamilton while he was desperate for money to deal with his wife's settlement.
He may have worked with another programmer to create the software, or he might have developed it on his own. There is also a possibility that Pierson may have also revealed the God Mode feature to Scott Tom of Absolute Poker.
The Aftermath of the Cheating Scandal
Both of these cheating scandals rocked the online poker world.
Tokwiro Enterprises would have loved for everyone to believe the simplified explanations that the cheating was a short-lived hacking by a disgruntled employee. But, the poker community was not about to take their word at face value.
More evidence came out over the next several years, in part because the poker community kept digging.
Here is more information about everything that happened in the years after the scandals became known and how the poker community revealed the truth.
Brainwashdodo's Blackmail Scheme
In July 2008, a curious situation arose. A user with the screen name Brainwashdodo began posting on the 2 + 2 forum. He claimed to be another poker player looking into the UltimateBet cheating scandal, but he came forward with incredible sources that no other player could access.
Several of his posts included screengrabs and other documents that directly implicated Russ Hamilton as the person behind the cheating.
There were screengrabs showing transaction histories between Russ Hamilton and other high-profile accounts.
And then, Brainwashdodo disappeared, along with several of the screengrabs that he had initially posted.
No one heard anything else from him until December of 2008 when he appeared on the forum again with a thinly veiled threat to release more information. He posted the threat and then disappeared again.
The poker community used his IP address to determine that Brainwashdodo was posting from the UltimateBet customer service center in Costa Rica. He had access to the transaction histories through his work as an employee.
It became clear that he was posting information to blackmail the company into giving him money in exchange for his silence.
Suing Exscapa Software
Paul Leggett was hired as the COO of Tokwiro Enterprises in January of 2008. He joined the company right after the Absolute Poker scandal, but before the UltimateBet scandal had come to light.
After the UltimateBet scandal came to light, Tokwiro Enterprises sued Exscapa Software owners for $81 million.
Because their investigation proved that the cheating had been going on since before the purchase, Tokwiro was innocent. They had simply inherited a bad system that already incorporated cheating.
Tokwiro Enterprises did receive a settlement of $15 million from Exscapa Software. It was a much smaller amount than the amount they sued for, but it allowed both companies to keep their shareholders happy.
Russ Hamilton and a few other stakeholders were forced to forfeit their stakes in the company because of the lawsuit, but did not receive any other punishment for his involvement.
You will recall that Tokwiro Enterprises had stopped their payments for the Exscapa Software purchase in September 2007. This fact made some people within the poker community question whether Tokwiro Enterprises knew that cheating was happening at both sites, but that could not be proven.
The lawsuit claimed that the cheating was a result of a software issue. Tokwiro Enterprises claimed that the software issue meant that Exscapa Software had sold damaged goods.
Because of the complicated sale of the company, all of the same executives were still involved with the company.
But, Exscapa Software did have some assets that were in the process of being liquidated around the time Tokwiro stopped making payments. Those assets were released to Tokwiro through the $15 million settlement, and further payments for the transaction were disregarded after the suit.
Refunding Players
That $15 million was used to pay refunds to players that had been cheated, in addition to the $6.1 million that the company had already paid. The total refunds that players on UltimateBet received totaled just over $22 million.
Uri Kozai was a programmer at UltimateBet tasked with identifying which accounts had been cheated and how much the players were owed.
Kozai added the net profits of all of the accounts that were known as cheating accounts at the time. Those profits equaled $22 million, which is why the company refunded the players that amount.
However, those calculations did not audit individual hands played by those accounts.
Because they did not analyze the individual hands, the refund amount does not consider hands where the cheaters folded because they knew the other players had a better hand.
While the $22 million refunds were a staggering amount, it was not an accurate repayment of every penny that every player probably deserved.
There were probably additional cheating accounts that were not included in the calculations.
There were certainly thousands of hands that affected individual players and were never considered in the refunds.
Creating an Image of A New Company
Paul Leggett used the lawsuit with Exscapa Software to spread the claim that UltimateBet was under new management. He said that the players did not have to worry about the safety of playing poker on the site because they were a new company now.
Joseph Tokwiro Norton of Tokwiro Enterprises was supposed to be the sole owner. Of course, Leggett disregarded the fact that previous executives were still paid through a consultant agreement.
In July 2008, Tokwiro Enterprises merged their two holding companies. Blast Off Ltd and Madeira Fjord became the new Cereus Network.
Both Absolute Poker and UltimateBet were operated under the new corporation.
The new company upgraded the software for both sites and let players compete against players from the other website. But they still operated as two separate sites.
Paul Leggett used the software update to continue his efforts to address players' concerns. He claimed that both sites had new software and new management, so there was nothing to worry about.
Brainwashdodo's Identity Revealed
You will notice that the merger happened around the same time as Brainwashdodo posts. This information did not come to light until later, but it was no coincidence.
An email exchange between Paul Leggett and a customer service representative in Costa Rica named Zoltan Rozsa eventually got leaked.
It showed that Zoltan Rozsa was an employee at the time of the scandal.
Rozsa realized what was going on and collected information incriminating Russ Hamilton and several other UltimateBet executives.
Between May and July 2008, Rozsa emailed Leggett asking for $80,000 in exchange for his silence. They exchanged several emails and made plans to meet in person.
In the end, Leggett refused to pay the extortion money and claimed to report the blackmail to the OIJ, which is the Costa Rican version of the FBI.
That is when Rozsa posted the documents that pointed to Russ Hamilton under the Brainwashdodo account. You can see a translation of the original email here.
Despite the blackmail, both sites continued to operate under Leggett's direction. The Kahnawake Gaming Commission had completed reports on both scandals, fined the companies, and forced them to pay refunds.
It seemed like the whole issue had been dealt with, even though the poker community was disappointed that no one had received any criminal charges.
Black Friday
On April 15th, 2011, the U.S. Department of Justice seized the domains of several online poker sites, including Absolute Poker and UltimateBet.
Several executives from both companies were indicted and charged with violations of the UIGEA, money laundering, and other crimes. This day became known as Black Friday within the poker community.
Black Friday brought the previous poker scandals back into the spotlight. Scott Tom fled to Antigua to avoid the indictments that had been brought against him. He eventually made a plea deal and paid a $300,000 fine.
Players that still had money on Absolute Poker and UltimateBet during the Black Friday seizures lost the funds that were in their accounts.
The DOJ revealed that the companies did not have cash on hand to cover the players' funds. They had been using player funds to cover operational costs.
For several years, it looked like the players were out of luck. Fortunately, after settlements with other larger poker sites were completed, the DOJ had enough money to pay out the players from Absolute Poker and UltimateBet.
More than $30 million in refunds were issued in 2017.
The Makar Audio Tapes
After Black Friday, everyone that had any connection to the online poker industry got nervous. Now that the federal government was involved, they could be charged with federal crimes for any involvement with the previous poker scandals or other crimes.
Many employees looked for ways to protect themselves against any allegations.
Travis Makar was one of those employees. He was widely known as Russ Hamilton's right-hand man and tech guy.
In May 2013, Makar released a three-hour audiotape. He had recorded a 2008 conversation between Russ Hamilton, Greg Pierson, and two of UltimateBet's lawyers, Daniel Friedburg and Sanford Miller.
Some of the accounts that Russ Hamilton used for cheating were tied to Travis Makar, his wife, and his mother, which is why he was concerned about being connected to the scandal. The tapes confirm that Hamilton told Makar to create the accounts, but Makar and his associates did not actually use them.
Makar may have released the tapes to protect himself, but in so doing, he provided a lot of information that the poker community had previously been working to piece together.
The most noteworthy part of the tapes was when Russ Hamilton admitted to the scandal. He can be heard saying, "I did take this money, and I'm not trying to make it right."
Instead of making it right, he discussed with the lawyers how the company could cover up the extent of the cheating and get out of paying back the full amount.
At that point, UltimateBet had suggested the overall damage was just over $6 million, but Hamilton admits to stealing approximately $18 million.
He even discussed some of the high-profile players that he intentionally tricked into playing high-stakes games with him, including Mike Matusow, Prahlad Friedman, Robert Williamson III, and even Ben Affleck.
Despite the straightforward confessions from Russ Hamilton, he was never charged with any crimes. He did not pay back any of the money he stole. Any refunds to players came from the company itself.
Hamilton faced no consequences for the cheating, other than forfeiting his stakes in the company. That seems like a small price to pay for four years and millions of dollars worth of cheating.
It is also important to note that these tapes prove that Greg Pierson did know about the God Mode software and knew how it was being used.
When the tapes were released, his company Iovation software was under contract to provide anti-fraud software for state-regulated poker sites that were about to launch in Nevada.
The poker community had expressed concern about the Nevada site Ultimate Poker using Iovation anti-fraud software. After the tapes proved that Peirson knew about the God Mode software, Ultimate Poker discontinued their contract with Iovation Software.
Several poker players wondered if Russ Hamilton had been working alone. They specifically wondered if Phil Hellmuth and Annie Duke were involved in the scandal.
The Makar tapes cleared up any suspicion about Phil Hellmuth because Hamilton admitted that he intentionally hid what was going on from Hellmuth. Hamilton claimed that Annie Duke had used the God Mode feature on a delay for different purposes.
However, Duke refuted that claim with her own statement after the tapes were released.
Phil Hellmuth also released a statement, in which he claimed that he had continued his partnership with UltimateBet in hopes that the company would pay back the players who had been cheated. You can read Hellmuth's statement here.
While these audiotapes answered many questions that the poker community had about the UltimateBet scandal, they did not do anything to bring the perpetrators to justice.
Outside of the Black Friday indictments, none of the executives or cheaters ever faced any charges.
Brent Beckley was the only person involved with either of these sites ever to face jail time. He was Scott Tom's step-brother and the head of payment processing at Absolute Poker.
After Black Friday, he pleaded guilty to conspiracy charges related to the UIGEA and the poker site's financial transactions. However, none of those charges related to the cheating scandals themselves.
Cereus Network officially closed in 2012, after losing the majority of its customers after Black Friday. Neither Absolute Poker nor UltimateBet has been active since then. Russ Hamilton continues to play poker occasionally, and Scott Tom returned to his Caribbean life after spending only a week in jail.
Timeline of Events in the Scandal
The poker scandals at Absolute Poker and UltimateBet rocked the poker world. With all of the coverups, business mergers, and information that came out over time, it is confusing to keep track of everything that happened. We created this timeline to help you visualize everything that happened in chronological order.
2001
Greg Pierson created ultimateBet with Russ Hamilton. They received a license from KGC.
2003
Absolute Poker was created by Scott Tom and five of his fraternity brothers. KGC licensed the site.
January 2003
Greg Pierson disappears for two weeks because of his wife's sex scandal.
May 2003
The God Mode feature went live. Greg Pierson worked on the programming side, but Russ Hamilton was reported as the person who came up with the idea. Russ Hamilton started using God Mode to cheat players on UltimateBet, and Scott Tom started using the same feature on Absolute Poker.
February 2006
UltimateBet goes public as Exscapa Software.
September 30th, 2006
UIGEA gets passed.
October 14th, 2006
Tokwiro Enterprises purchases Exscapa Software and Absolute Poker, but both companies are separate entities under separate holding companies. Absolute Poker takes over operational responsibilities as a sister site.
September 2007
The Potripper vs. Crazy Marco tournament occurs just a few days after AP executives were in a plane crash. Crazy Marco gets ahold of the hand history for the tournament. Internet forums spread concerns about the Absolute Poker cheating scandal. Blast Off Ltd, which owned UltimateBet, mysteriously stops paying for the Exscapa Software acquisition.
October 2007
Absolute Poker issues a statement claiming that the cheating was an isolated incident with an employee trying to prove a point, and they refunded the players involved. KGC began its own investigation.
December 2007 – January 2008
Internet forums spread concerns about the UltimateBet cheating scandal, starting with looking at tournaments with NioNio. KGC claims to begin an investigation.
May 2008
UltimateBet releases statement confirming cheating between March of 2006 to September of 2007. They began issuing refunds to players immediately.
July 2008
UltimateBet and Absolute Poker merge to form Cereus Network. Brainwashdodo posts information that directly incriminates Russ Hamilton in connection with the UltimateBet scandal. Tokwiro Enterprises sues Exscapa Software stakeholders to recover funds for player refunds.
February 2011
Brainwashdodo's identity revealed, along with emails proving that he was attempting to blackmail the company.
April 2011
Black Friday rocks the online poker world. Scott Tom flees to Antigua to avoid indictment.
2012
Cereus Network closes with no way of paying back players.
2013
Travis Makar releases audiotapes with Russ Hamilton's confession and other information that incriminated Greg Pierson and other executives who covered up the scandal.
2017
U.S. Department of Justice uses settlement money from Black Friday to refund players who lost their funds when Absolute Poker and UltimateBet were seized.
Summary
The cheating scandals at Absolute Poker and UltimateBet devastated the online poker community, but they also proved that the community was willing to look out for itself. Thanks to the tenacity of several players, the truth about these scandals eventually came to light.
Despite the extensive evidence that proved that Russ Hamilton and Scott Tom were responsible for the most significant cheating accounts, neither of them ever faced real consequences for their actions.
It is clear that they worked with other people, including Greg Pierson, but none of the other people involved were ever officially identified.
While the company refunded some players, the full extent of the cheating was never revealed, so the refunds could not fully address the situation.
The truth is that no one really knows precisely how much money the cheaters stole.
These scandals were complicated messes, and the aftermath of the whole event made it even more confusing. There were coverups, business mergers, and blackmail, but eventually, the poker community figured out the truth.
Some players became nervous about online poker because of these scandals, so they chose to stop participating online. However, other players realized that the solution was a regulated industry with concrete licensing standards.
Everyone in the poker community feels sorry for the players who were taken advantage of. However, the silver lining of the whole situation is that these scandals taught regulators what to watch for to prevent cheating in the future.
Today's online poker sites are far safer than Absolute Poker and UltimateBet were, especially if a reputable licensing company licenses them. You can protect yourself from being the victim of a similar scandal by researching a poker site's licensing information.
Alternative, just make sure that you stick to the real money gambling sites that we recommend here on our site. They are all thoroughly vetted to ensure that they are safe and trustworthy places to bet and play.