Best F1 Betting Apps for 2022
From the seductive red of Ferrari to the suave streets of Monaco, Formula 1 is a sport that embodies elegance and class. So when it comes to choosing from the best F1 betting apps, it's only right to want something a little better than average.
If you're looking for convenient ways to bet real money on F1 races online, you've come to the right place. As we will explain below, our team of experts has ranked the safest, most stylish, high-performing mobile apps for betting on Formula 1.
Rank
Gambling Site
Exclusive Bonus
Get Started

#1

Bovada Sports

50% Up To

$250

Visit Site

Visit Site

#2

BetUS

125% Up To

$2,500

Visit Site

Visit Site

#3

MyBookie

100% Up To

$1,000

Visit Site

Visit Site

#4

Everygame

100% Up To

$500

Visit Site

Visit Site

#5

BetOnline Sports

60% Up To

$1,000

Visit Site

Visit Site
Just like the iconic F1 machines today, the speed, flash, and color of these apps are nothing without substance. Therefore, you will find numerous features in our top-rated F1 betting apps that will surely enhance your experience when betting on the sport.
More than this, we are confident that these are among the safest F1 betting apps around. All of our recommended apps are fully-licensed and regulated, feature the latest SSL-encryption and firewall software, and come from safe, reputable online betting sites with distinguished track records.
These apps are loaded with excellent F1 odds and markets, fast payouts, as well as generous bonus schemes. If that sounds good to you, great. But just wait until you hear about the other perks and extras available to you when you choose our top mobile betting apps for Formula 1 racing.

Features of the Top F1 Betting Apps
Formula 1 betting apps come in all different shapes and sizes. We don't discriminate against any app, unless it fails to get even the basics right. But we can take pride in saying that our recommended apps for betting on F1 are good across a wide range of areas.
Before we recommend any real money gambling app to you, we first ensure that they are worthy of our seal of approval. In order to get the thumbs up from our experts, a mobile betting app must first show signs of proficiency in many departments, including those below.
Safety and Trustworthiness
There is no chance of anything other than safe, reputable betting apps making it into our rankings. The safety and security of our readers is paramount, whether they're choosing where to bet on Formula 1 or any other sport.
As briefly mentioned above, we take extra special care in determining that an app is legal and above board before we do anything else. In doing so, we ensure the following:
The app is licensed and regulated by a reputable governing body
The app has state of the art SSL-encryption, firewalls, and safety processes in place
The app/online betting site is trustworthy and has a proven history of protecting its customers
Granted, this is a very basic outline of what we look for. We spend so much time ensuring that our list of safe F1 betting apps remains untarnished.
Great Odds and Markets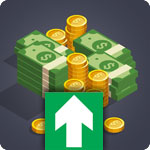 Subpar is not going to cut it for us, so you can rest assured that we are only interested in recommending apps for real money F1 betting that have great odds and markets.
You will find apps that claim to provide top betting odds for Grand Prix races and the like, but always be wary. Our recommendations deliver odds that are at least among the best you can find, and to a great level of consistency.
More than this, you can also find early odds and markets for most big F1 races. And if that wasn't enough, you can also get your hands on numerous specials, props, and even a healthy sprinkling of novelty wagers to keep you interested.
Bonuses and Promotions
Free bets, rewards, welcome bonuses, loyalty points, VIP status… we all love a nice bit of something for nothing. It can really make a difference to bettors to feel as though they are important.
But unfortunately, not every betting outlet with an app seems to feel the same way. Rather than delivering regular bonuses and promotions to their customer base, they would prefer to throw a welcome bonus at you and then forget you exist.
Our recommended F1 betting apps have made our rankings for their generosity in this regard. They understand that giving a little can inspire loyalty and make a customer happy, and we like that. When you're betting on Formula 1 online with a mobile device
Interface and Design
When you're betting on Formula 1 with a mobile device, you'll want an app that looks good AND that runs quickly, smoothly, and efficiently? Well, the good news is that bright, pretty interfaces and smart, responsive designs can coexist. Don't believe us? Well, wait until you try our recommendations.
Not only are the designs easy on the eye and ultra-navigable, but they are also highly functional under pressure. So whether you are a fledgling beginner or fully-fledged expert, you will find mobile online betting nice and easy.
Fast Payouts
One of the biggest gripes of bettors around the world is waiting for extended periods of time to receive their winnings. And let's be honest here – there is no excuse in this day and age for slow payouts.
Before we recommend ANY gambling site or app, we want to see that they are fast and efficient when it comes to payouts.
So, if you see an app on our list of ranked apps, you will know that they support fast payouts.
Banking Options
Punters should not have to wait longer than is reasonably possible for their funds, sure. But they most definitely need more than just the one payment option when it comes to depositing funds.
The top apps for F1 betting come with numerous ways to send funds to your account. Depending on where you are playing from, you could have a choice of methods that will give you more control over how and when you bet.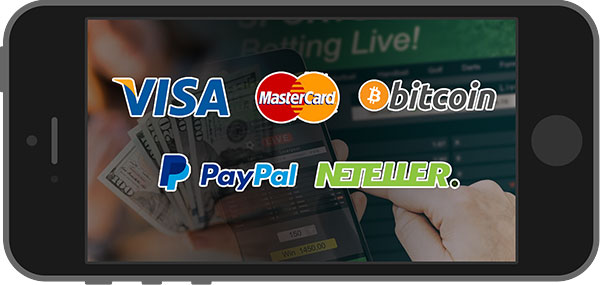 Customer Support
Consistent, efficient, and reliable customer support is very important to us. We want to see that an app has full control over its operations, and this is one of the best ways to separate the good from the bad.
Even the most experienced bettor will benefit from a knowledgeable and responsive customer support team. Whether it's by live chat, phone, email, or all of the aforementioned methods, having the option to reach out to an agent at any time can give you real peace of mind.
Compatibility
Most betting apps these days are actually mobile-responsive betting sites, and easily available to access via your browser. Whether you are using Android, iOS, Windows, or any other operating system, you should have no problem with any of our recommendations.
That is, providing your smartphone or device is compatible. Most modern smartphones and tablets can access the sites through HTML5, but can also find the native apps through the online betting sites in question or via the likes of the App Store or Google Play.
Mobile F1 Betting Apps or Online Betting Sites?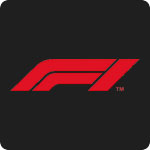 When it comes to choosing the best apps for betting on F1, the choice is always yours and should reflect what works for you best. The same logic applies when choosing F1 betting sites – it's your call.
When it comes down to it, our experts find that the top F1 betting apps make life so much easier for the modern bettor. Gone are the days when you would place a bet on a Saturday, and cash it in on a Monday.
With mobile betting, you have more control as things happen. Cash Out, in-play betting, and enhanced odds on other markets mean that it is sometimes easier to have a device to hand, whether you are at home or on the move. And this is where sports betting apps comes in handy.
These days, most people use their phones for everything, including placing real money wagers on Formula 1 and other sports.
Having an app you can access at the touch of a finger can open up a world of odds, markets, bets, and bonuses wherever there is an internet connection.
In modern times, the overall quality of mobile betting apps continues to develop to a point where they are fast becoming the first option for most punters. Given the amount of investment in them, we could soon see them revolutionize the industry.
But for now, they are popular for a number of reasons. For example, their convenience, the mobile/app-only bonuses you can get, and the numerous features that puts you in control of your bets.
If you are still thinking about signing up for a Formula 1 betting app, perhaps these FAQs might help you make up your mind.
F1 Betting Apps FAQ
Why choose your recommended F1 betting apps?
Our recommended apps are all 100% safe, secure, and legal. In this sense, you know exactly what you are getting when it comes to keeping yourself safe when betting online.
And while safety is majorly important, there are other reasons to choose one of our recommendations. For example, you can get your hands on industry-leading bonuses, top odds and markets, and an excellent all-round product that enhances your mobile F1 betting experience.
Is a desktop site or app better for betting on F1?
Other than the convenience of being able to place real money F1 wagers whenever and wherever you desire, there are few differences between betting via desktop or an app.
These days, companies invest a lot in building apps, and would like to see more and more players use this service. It certainly seems to be working, as mobile online betting is becoming more popular by the month.
There are still things such as mobile-only bonuses and rewards out there for those who sign up for apps right now.
Will my mobile device be supported?
Providing your smartphone or device is compatible with the software, you should be up and running before you know it.
But if you have any concerns about whether your phone, laptop, or any other device is compatible, you can find information about compatibility on the site. Failing that, simply contact the customer support team and they will be able to help.
Should I sign up for just the one app?
It's entirely up to you whether you want to sign up with one, two, or all of our top-rated apps for F1 betting. Just keep in mind that there are certain eligibility requirements – such as age and location – when it comes to each one.
Once again, you can find information pertaining to eligibility criteria by visiting the app of your choice, or via their customer support function.
Can I use Bitcoin on F1 betting apps?
Bitcoin is an acceptable payment method for some of our recommendations, but not all of them.
You can find a full list of payment options by visiting the app or site for the company you are interested in signing up with.
Can I win money using betting apps for Formula 1?
If you place real money bets via the best F1 betting apps and win, yes, you can make money. But please keep in mind that betting, by nature, involves staking money on what is essentially a prediction. If you are unlucky, and your prediction doesn't work out, you will lose your stake.
You're always going to lose some wagers, of course, but we can help you win more. Our sports betting guide is full of useful information that can help you win real money from betting on F1 and any other sport you like to gamble on.
May
Sportsbook of the Month

Sign up Bonus
60% Up To $1,000
READ REVIEW
Visit Site
X