Mobile Apps for Betting on Basketball
Mobile sports betting has exploded in recent years. Placing real money wagers from a smartphone or tablet is now one of the easiest and most popular ways to bet on your favorite sports.
As a result, online bookmakers and sportsbooks all over the world have developed mobile betting apps. The market is now somewhat overloaded, with hundreds of different products to choose from. This page is dedicated to apps for betting on basketball, and includes a list of the best basketball betting apps.
How We Rate

Safety & Security
You should be able to gamble online without fear. So we only recommend licensed sites that use the latest security and encryption techniques.

Bonuses
Maximize your bankroll with fantastic bonuses. Our recommended sites offer valuable bonuses with fair terms and conditions, including manageable wagering requirements.

Games & Betting
The best sites have the best wagering options. That's why you will find extensive games and betting opportunities on our recommended sites.

Banking
Getting your money to and from your account shouldn't be a hassle. We only recommend sites with a variety of convenient banking methods, including cryptocurrency and e-wallets.
With so many apps to choose from, picking one to use can be a daunting task. That's precisely why we spend so much time on building and maintaining our gambling apps section. There are apps available for all kinds of real money betting and gaming, and our goal is to help you find the right ones for you.
Basketball is one of the most popular sports for betting, so it's easy enough to find a mobile betting app that covers it. However, finding the BEST apps for betting on basketball is more of a challenge. There are many factors to consider when trying to determine which of the many apps actually offer a top-quality service.
We talk about some of those factors further down this page. You don't necessarily need to worry about them, though, if you're in a hurry to just pick an app and get started. You can sign up with any of our top-rated basketball betting apps and jump straight in. They're all safe to use, and comfortably the best options for betting on the hoops.
Best Basketball Betting Apps

We've done extensive research on each of the top-rated basketball apps above, and carried out rigorous testing. We're completely confident that these are genuinely the best mobile apps for betting at basketball right now.
Identifying Trusted Basketball Betting Apps
When we compile any list of recommended gambling apps, or online gambling sites, the first thing to identify is which operations can be trusted. We will NEVER recommend an app or site unless we're certain they're legitimate and safe to use.
There are three main steps we take as part of this process.
Check the gambling license
Check SSL protocols and other security measure
Investigate history and reputation.
Gambling Licenses
A mobile betting app should have a recognized online gambling license. It's a stamp of integrity and fair play that provides peace of mind.
Not all licenses are created equal, though. For a license to mean anything, it needs to be issued by a legit gambling commission with a strong reputation. The license should come with clear guidelines and rules for the operator to follow.
Security Measures
Once we are satisfied with the gambling license of the app, we move on to see if the software is secured properly. The latest SSL protocols must be used, as they are the most reliable encryption technology to date. They protect the transfer of data and make sure that third parties won't be able to steal the money or personal information of the players.
If a mobile sportsbook doesn't use SSL and other important security tools, it's not worth your time. The risk is simply too great.
History and Reputation
We always take a look at the history of the bookmaker or sportsbook behind a betting app to see if there have been any problems or unsatisfied customers in the past.
If we have a reason to doubt the integrity of the company, we dig deeper. Our goal is to clearly determine if the operator can be trusted. If the answer is no, you won't find their app on our list of top basketball betting apps.
Ranking the Top Basketball Betting Apps
While all of our recommendations must be trustworthy, that alone is not enough. If an app itself is not up to the highest standards, it's not going to make our list. We look at several other factors to determine whether we should recommend apps and where they should be ranking.
Here are some of the main factors we look at when ranking basketball betting apps.
Basketball betting options
Basketball bonuses and promotions
Odds for basketball wagers
Live betting on basketball
Staking options
Payment options and payout speed
Ease of use
Additional features
Basketball Betting Options
Of course, the NBA must be included, but that's not enough. We want to see other popular competitions available, as well as college basketball and even March Madness betting markets.
There must be plenty of options for every basketball fan out there because that increases your chances of finding profitable bets.
The same logic applies to the number of markets available for each game. We want to see as many as possible, especially when it comes to the leading competitions such as the NBA. (Note: we also have a dedicated list of the best NBA betting apps.
Basketball Bonuses and Promotions
Next in line are the bonuses and promotions that can be used on basketball games. You will receive a large welcome bonus if you join any of our top-rated basketball betting apps, but that's just the beginning. There are many other offers for loyal customers, such as reload bonuses, enhanced odds, and more.
For some of the biggest basketball games, you could even obtain exclusive deals. The overall conclusion is that there's a lot of extra value waiting for you. That could be the difference between winning and losing in the long run.
Odds for Basketball Wagers
Since we mentioned the word "value," the natural next step is to explore the basketball odds. We want sports betting apps that are consistently offering higher prices than the industry average. That would result in higher returns from every successful wager, so even the slightest difference matters in the long run.
The prices at the best basketball betting apps are frequently among the highest available, so the value you get for your money is great.
Live Betting on Basketball
Most basketball games see a lot of lead changes and plenty of points. As a result, you'll see constant movement in the live betting odds. Every experienced gambler that knows the sport and the way the bookmakers work could make a lot of money.
That's why we consider the opportunity to place in-play wagers to be mandatory. All of our recommended real money basketball betting apps offer it to their customers. You can enjoy the games and bet on mobile at the same time.
Staking Options
We know that some of you will be interested in large wagers, while others are just starting and don't want to risk too much money. Both groups will be happy with the range of the accepted bets in our recommended basketball apps.
You can start low, usually around $1 or even lower, or wager really high, especially for popular competitions such as the NBA. Every player can stay within his desired comfort zone, which is important for your bankroll management strategy.
Payment Options and Payout Speed
All of our top-ranked basketball betting apps provide each user with more than enough reliable payment options. You can pick between credit and debit cards, e-wallets, cryptocurrencies, pay-by-phone providers, wire transfers, and more.
The full list depends on the app you pick and your country, but you should be able to find a convenient banking method that works for you.
The payout speed is the other payment-related factor we always consider. We prefer mobile apps that will process your withdrawals in a timely manner. That means one or two days for e-wallets or crypto and a couple of working days for everything else.
Ease of Use
Naturally, we would like to use the services of basketball betting apps that are designed well. We hate small buttons, broken links, and other annoying issues that might disrupt the user experience.
You should be able to find any basketball betting market or use any of the features of the app quickly.
Additional Features
Most of our best-rated apps for betting on basketball are eager to provide each customer with all the latest innovations in the gambling industry. Good examples of such are features like Cash Out and Bet Builder.
The former allows you to close your wagers before the game has ended. It can be used to both secure your profits or cut your losses, depending on the development of the game at the point of the Cash Out. It's a useful tool that gives you more control, but it eats some of your value, so don't overdo it.
Bet Builder is another feature that provides flexibility. It enables you to construct your own betting markets. It can be a powerful tool in the hands of any experienced gambler with a solid understanding of probabilities.
Basketball Betting Apps FAQ
After going through the main reasons why we recommend the basketball betting apps on this page, let's take a look at some of the most common questions related to the topic.
Is it safe to use basketball betting apps?
The ones we recommend are definitely safe. And many other apps are safe as well. They are secured through the latest SSL protocols on the market and are licensed by respected online gambling commissions. However, there are exceptions.
Don't download basketball betting apps with unknown origin. Stick to respected betting companies that have a solid reputation.
Also, take care of your account. Don't share your password or username, don't open suspicious emails, and don't use public networks.
Do I have to download basketball betting apps?
Not necessarily. Some betting sites are mobile-responsive thanks to the power of HTML5. As a result, you can enjoy them directly from the browser of your device without downloading additional software. Such basketball apps support all mainstream brands, including iOS, Android, Windows Phone, and more
Native apps do require a download and installation, though. You can usually find those in the app store for your respective device. Alternative options are to request a link through SMS or scan a QR code
What payment options are offered by the basketball betting apps?
Not all basketball betting apps offer the same variety of payment options, but you can usually pick from the following.
Credit and debit cards: Visa, Maestro, Mastercard
E-wallets: PayPal, Skrill, Neteller
Crypto: Bitcoin, Ethereum
Other: Pay-by-phone, wire transfers, prepaid cards, money transfer services
Depending on your country, you might have access to local providers too.
Can I use more than one basketball betting app?
You can, and you probably should. Here are some reasons why.
Most of our recommended basketball betting apps offer similar lines and odds for the different games. However, similar is not the same as identical. There is often a small difference, either in the line or the price. If you always take the one that's better for you, that would result in better long-term returns.
It only takes a few minutes to compare the odds and lines, but your profits will rise significantly. All successful gamblers engage in line shopping because it simply works.
If you join multiple basketball betting apps, that means multiple welcome bonuses and a large variety of other promotions later on. You can find more special offers and earn extra value consistently. That's certainly worth the hassle of managing more than one betting account.
The harsh truth of online betting is that even the best basketball apps often limit the most successful players. If you are consistently making money, you will eventually get noticed by the mobile sportsbook. And since the gambling operators don't like winners, your maximum wager could be limited.
If you spread your bets across multiple basketball apps, you can enjoy a lot more action before hitting that point.
Can I bet on March Madness?
Absolutely, all of our recommended betting apps offer NCAA basketball betting opportunities, including March Madness when that rolls around. In fact, if you're interested in betting on March Madness for real money on mobile, we recommend checking out our list of best March Madness betting apps.
AUGUST
Sportsbook of the Month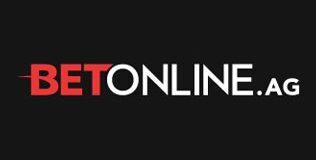 Welcome Bonus
50% up to $1,000
Read Review
Visit Site