The Top Apps for Betting on Baseball
Two things we know a lot about here are baseball and baseball betting. When it comes to the latter, our experts have really hit it out of the park with their recommendations on this page.
The most convenient way to bet on baseball for real money these days is online via a mobile device. And we've got the best baseball betting apps for you right here.
How We Rate

Safety & Security
You should be able to gamble online without fear. So we only recommend licensed sites that use the latest security and encryption techniques.

Bonuses
Maximize your bankroll with fantastic bonuses. Our recommended sites offer valuable bonuses with fair terms and conditions, including manageable wagering requirements.

Games & Betting
The best sites have the best wagering options. That's why you will find extensive games and betting opportunities on our recommended sites.

Banking
Getting your money to and from your account shouldn't be a hassle. We only recommend sites with a variety of convenient banking methods, including cryptocurrency and e-wallets.
With the growth of mobile sports betting showing no signs of slowing down, the market is saturated with gambling apps. Our experts know this, because they have reviewed hundreds upon hundreds of the good, the bad, and the ugly of mobile apps for betting on baseball.
Curiosity might have killed the cat, but it has also been behind some of the greatest triumphs achieved by the human race. You could say that our interest in compiling the top baseball betting apps online has been driven by a number of questions surrounding why anyone would be happy with an inferior product.
So, when it comes to betting on baseball with a mobile app, we think you will be happy with our recommendations. From the betting apps with best baseball odds, to the ones that simply make betting on the MLB and other baseball leagues as easy as pie, you will find numerous reasons to go to bat for these apps in the long run.
We understand that you might have a myriad of questions regarding how we rank the top apps for betting on baseball. For example, what makes them safe, and why should you check them out? Therefore, we thought it best to explain in detail with a dedicated breakdown of everything you need to know.
Best Baseball Betting Apps for 2022

Ranking Apps for Betting on Baseball
Safety is paramount when choosing a real money gambling app. Whether it is to bet on major league baseball, football, or cornhole, that fact is undisputed.
We have a section below that explains everything about safety and security when choosing a baseball betting app, but let's focus on small number of other important factors that contribute to how we rank these apps.
Bonuses and Promotions
Alternative Markets
Industry-leading Odds
Deposit Methods
Fast Payouts
Customer Support
Bonuses and Promotions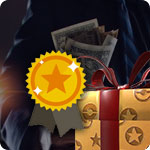 OK, a pretty obvious one to start with. Unimpressed? Well, we'd like to see how you displeased you are with the mundanity of the inevitable when Christmas rolls around and you're expecting gifts.
Because everyone loves a gift, right?
Whether it is a welcome bonus, a reloads, VIP offers, enhanced odds, or a nice free bet, nothing says "welcome to the club" more than an impressive bonus structure.
The best apps for betting on baseball have tons of bonuses and rewards you should really check out for yourself.
Alternative Markets
The most popular baseball league in the world to bet on is, by far, the MLB. With that in mind, you will find any online sportsbook that will offer you odds on the Red Sox winning the World Series.
Odds for Major League Baseball games and futures are about as ubiquitous as oxygen. Our recommended apps for betting on baseball offer more than just the big games, though. You can find odds for the LCBP, the KBO, and other leagues and tournaments across the globe.
Industry-leading Odds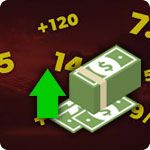 Want more bang for your buck? Well, the first thing you should be thinking about is comparing the odds on the big game to those on other baseball betting sites.
Even better, those on other betting apps.
We only recommend betting apps that consistently deliver industry-leading baseball odds to bettors.
Sure, you can find these odds on the main sites of the betting companies involved, but it is much easier to scroll through a mobile betting app when time is of the essence.
Deposit Methods
Just like the freedom you enjoy at an à la carte restaurant, the best apps for baseball betting provide you with plenty of options to pay. And that is something we always look favorably on when ranking apps.
All of the usual suspects can be used – cards, e-wallets, and even cryptocurrency and pay by phone. Simply check out our recommendations, and see what options you have at your disposal.
Fast Payouts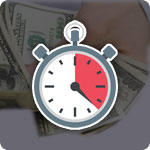 Anyone who has used a subpar betting app in the past knows this following scenario all too well – you bet, you win, you withdraw, and you spend what feels like an eternity waiting for your winnings to hit your bank account.
Does it really have to be this way?
The answer is no.
Our top-rated apps continue to prove it by getting your rightfully earned money to you within a matter of a couple of days, depending on your withdrawal method.
Customer Support
Perhaps the most overlooked factor for many bettors is a strong and reliable customer support function. It can actually really make the difference.
Remember, the importance of a life jacket only felt when you're floating out to sea. In other words, it's always good to know that you have help and assistance there when something isn't right, or you need fast answers.
Mobile Baseball Betting Should Be Safe
You can rest assured that our recommended baseball betting apps are legal, above board, and most of all, safe. That's because we value safety higher than any other metric, feature, or factor involved.
And while there are hundreds of mobile sports betting apps that are safe but not appealing in other areas, you will NEVER find an excellent but unsafe app recommended by us. No matter how awesome it looks – or how many awesome bonuses or markets there are – we will not recommend one that is not safe, legal, and up to our standards.
While there are so many details involved in analyzing the safety of an app, we won't bore you everything. Instead, here's a simplistic breakdown of what we look for.
Is This App Licensed and Regulated?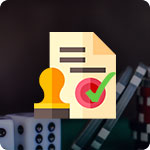 The betting sites and online sportsbooks behind every baseball betting app we recommend are fully licensed and regulated by a recognized authority.
That should give you the assurance that you are gambling with a company that is above board and accountable for its actions.
Now, some gambling commissions are not as trustworthy as others.
Therefore, we work extra hard to ensure that any real money baseball betting apps we recommend are overseen by the biggest authorities in the industry.
Reputation and Track Record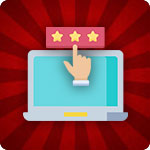 An online betting app without any history is going to raise major flags. Even worse is worse than a history of unethical behavior.
While we don't automatically discount new operations from our rankings, there has to be a good reason to trust them.
Those who look shady, however, will fail to make it past the early stages of our reviews, meaning they have about as much chance of making our rankings as a snowball in a campfire.
But things aren't as simple as just having a track record and history that looks passable.
We dive deep into the company behind the app, their associates, their online reputation, and much more. This way, we can create a profile that will either see it ranked by us, or thrown over the nearest bridge. Figuratively speaking, of course.
Security Protocols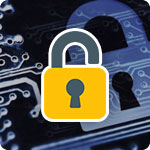 From firewalls capable of preventing anything from getting through – to the latest SSL-encryption software designed to keep you safe – you can rest assured that we only rank mobile apps that have their, erm, stuff together.
Your safety and sensitive information are very important to us, and we want assurances that a company we recommend to you keeps you in safe hands.
Our recommended apps for baseball betting have been rigorously tested to make sure this is the case.
Why Use Baseball Betting Apps?
Our experts would find a multitude of other things to do with their time rather than reviewing baseball betting apps IF it wasn't completely worth it. You could say that mobile-based app betting is the way forward, so expect to see more and more companies investing in the industry.
Part of our goal is to provide high-quality betting apps for baseball that are safe and ultra-valuable to you as a betting tool. And what makes that easier is the top apps that dedicate their time to making mobile betting on baseball easier than ever before.
The very best baseball betting apps all meet the criteria outlined above, but they also have much more to offer. Things like betting in play, the cash out function, and sometimes even live streaming/highlights of games make it so worth it.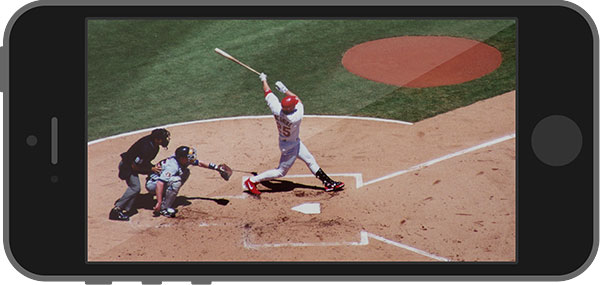 But more than this, it's just so convenient to know you can bet on baseball online through an app anytime and anywhere. Whether you are using Android, iPhone, Windows phone – or any other compatible device – it's just so easy to make it happen.
Naturally, you might have some further questions before you get started. If so, you will find a list of frequently asked questions below which might help you.
Baseball Betting Apps FAQ
Are baseball betting apps legal?
That depends on where you are in the world. In some jurisdictions, it is illegal to bet which means that real money betting apps for baseball, or any other sport, could be against the law.
If you are concerned about the legality of gambling in your state, country, or region, head over to our online gambling laws and jurisdictions page for more information.
Can I trust your recommended apps?
Absolutely. Not only are we recognized for our unbiased recommendations, but we have a reputation that has been solid since the early days of the internet.
We pride ourselves on providing honest recommendations from some of the most experienced betting experts in the industry. If you have any questions regarding our reviews, you can contact us and we will get back to you.
Am I eligible for bonuses and promotions?
If you are an eligible new customer, the chances are that you will be invited to avail of numerous offers that vary from app to app.
Existing customers can also get their hands on promotions, which you can find by visiting the app or contacting the relevant customer service team.
Do I have to pay for baseball betting apps?
The best baseball betting apps are free to use/download. You will not have to pay a cent for using them, and should make it a habit of avoiding any sports betting app that carries a usage fee.
Naturally, bets don't come free. So, if you're looking to win money on any wager excluding free bets or offers, you're going to need to stake real money.
AUGUST
Sportsbook of the Month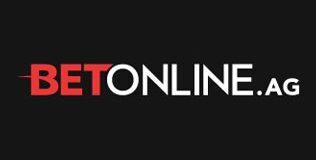 Welcome Bonus
50% up to $1,000
Read Review
Visit Site