Worst Halftime Performances at the Super Bowl
Considering all the talent, money, and attention behind these intra-game extravaganzas, it would be easy to assume that all Super Bowl halftime shows would be spectacular successes.
Sadly, it's not only not true, but apparently, all the money in the world can't prevent an epic fail.
When one person fails, it's human. But when entire committees with world-class resources at their disposal agree on the same bad idea, it seems extra surprising.
Below, you'll find our list of the worst Super Bowl halftime shows. It provides some good insight into what not to do when you need to entertain more than one hundred million people of all ages and tastes.
Rolling Stones – Super Bowl XL (2006)
Made Our List of Worst Super Bowl Halftime Shows For: Small-venue sound and blasé energy
There are all types of people in a Super Bowl audience: young, old, rock-and-roll fans, country music lovers, urbanites, and rural folk. As such, it's a good idea to have a halftime show that is as varied as the audience itself.
Consider Super Bowl XXXVII's lineup of Sting, No Doubt, and Shania Twain. Fans of classic rock could appreciate Sting's presence, country music lovers as well as fans of pop-country crossover could dance in their seats to Shania Twain, and the tween set could squeal to No Doubt.
That show had something for everybody, crossing genres and age groups. Not so Super Bowl XL.
The host city was Detroit, known for its famous Motown sound. It would have been reasonable to see Diana Ross or Stevie Wonder or Smokey Robinson crooning from the stage.
Imagine the surprise when the halftime show consisted not of a medley of famous local acts but a single group—The Rolling Stones—performing a lackluster set that would have been better suited to a mid-size concert hall, where the audience could sink back into upholstered seats and enjoy a relaxing couple of hours nodding their heads to old favorites.
Not a high-energy choice by any means, and certainly not one designed to appeal to the greater audience as a whole. This show was widely regarded as a waste of time and money.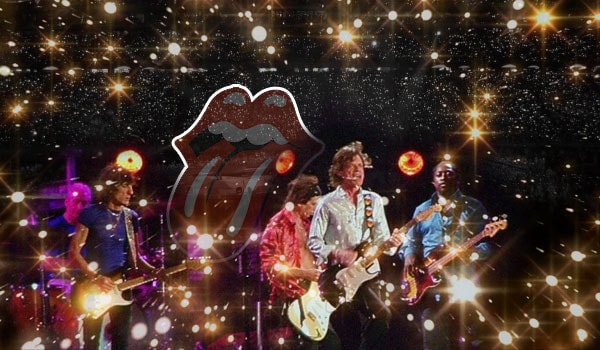 It's not that the Stones aren't a great band, a beloved band, and very high-energy in the right environment. It's just that the ginormous venue of the Super Bowl, combined with the time (mid-day) and the audience (football fans mid-game), didn't do justice to the group's sound.
Jagger did make a nod to the audience, welcoming Steelers fans and Seattle fans. It's a gesture we appreciate, since Jagger is probably not an American football fan himself. But it didn't have the sincerity of Super Bowl XXX's Diana Ross shouting, "Welcome to the super, Super, SUPER BOWL!!!"
The performance was…fine. But the energy didn't fill the arena.
Not every great rock or country or soul performer can make the transition to killer Super Bowl entertainment. It's why the choices for Super Bowl halftime shows can be such a crapshoot and why, despite the best intentions in the world, the performances can fall very short of the mark.
Various Ice Skaters and a Marching Band – Super Bowl XXVI (1992)
Made Our List of Worst Super Bowl Halftime Shows For: Confused theme and lack of excitement
What is it with the NFL and marching bands? You're not peanut butter and jelly, people!
"Winter Magic" was the theme of this halftime show in 26-degree Fahrenheit Minneapolis, as the organizers worked to create inside the Metrodome the exact conditions that were occurring naturally just outside the building.
Hence, the appearance of famed ice skaters Dorothy Hamill and Brian Boitano. These two stood in front of human dancing snowflakes and announced to the television audience that, in Minneapolis at least, winter is the "hottest" time of the year. They say this while wearing turtlenecks and coats.
Muzak filled the stadium. Women in silver coats and no pants inexplicably brandished umbrellas.
A man in head-to-toe pink sequins danced sinuously about on stage. This felt like it should be a highlight. And yet, it wasn't.
Southern belles (in a far northern city) and a can-can line (in a country that is not France) confuse the issue. As do dancers dressed as Renaissance painters twirling about an image of Frosty the Snowman.
Is it hot in that stadium? Cold? 1992? 1432? Who can tell?
On the plus side, the dancing is well-synchronized, but the crooning "Winter Magic" song is more like cruise ship entertainment and less akin to keeping football fans riled up and ready for more head-busting action.
Although, to be fair, by halftime, the Buffalo Bills had scored a big fat zero points. Thus, the game may have merited this mellow, ball-gowned dance interlude.
There's a marching band (as promised), and then some skating by Hamill and Boitano on tiny circles of faux-ice.
This bad halftime show changed Super Bowl entertainment forever.
After this show, it was decided by the Super Bowl committee that they would go with a big-name pop star the next year, a certain Mr. Michael Jackson.
Apparently, the marching band-Dorothy Hamill combination fell short of riveting entertainment expectations.
Thank God.
Blues Brothers Reunion – Super Bowl XXXI (1997)
Made Our List of Worst Super Bowl Halftime Shows For: Disappointing musical experiment and failing to leverage James Brown as headliner
Unlike Super Bowl XXX, which made our list of the best Super Bowl halftime shows, Super Bowl XXXI fell short of expectations. Far short. Like, they didn't even jump.
John Belushi died decades ago, and Jim Belushi…ain't him.
When the Blues Brothers attempted to reunite on stage at the 1997 Super Bowl, substituting Jim Belushi for his devil-may-care brother, the experiment fizzled, big-time.
It started out cleverly, with a scripted "breaking news" announcement that Elwood Blues had just escaped from Joliet Prison and was heading toward New Orleans.
Then, there's a smoking yurt on the stage, which falls haphazardly to the ground as the re-imagined Blues Brothers begin to sing. The performance wasn't in keeping with the hype. It had the look and feel of a cover band. Which it was.
Inexplicably, even though James Brown was in the stadium and would soon take his place on stage, the Blues Brothers performed "Soul Man" without him.
By the time James Brown took to the stage with "I Feel Good," the enthusiasm had drained out of the show and the stadium.
You would think that since this game took place in the Louisiana Superdome, in the city of New Orleans with its world-famous love for the blues, the crowd would cut these guys a little slack. Didn't happen.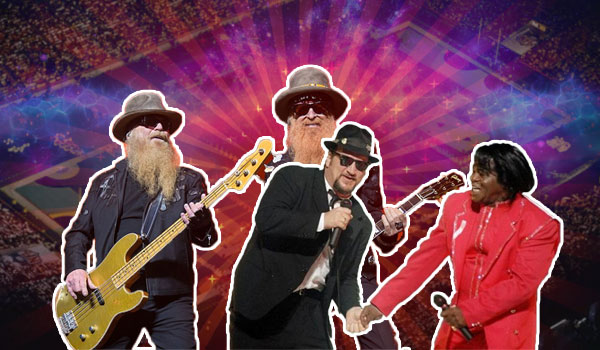 Panned as a terrible idea, this goes down as one of the worst Super Bowl halftime shows of all time, and even a stage shared with James Brown and ZZ Top couldn't save it.
It goes to show that money and fame are not enough to create a winning combination. At least, not at the Super Bowl, where viewers expect each year's show to outpace the last in terms of entertainment and special effects razzle-dazzle.
This Super Bowl featured a face-off between the New England Patriots and the Green Bay Packers. The Packers were favored to win by 14 points. That's exactly what they pulled off in their 35-21 victory over New England. So…nothing too exciting there, either. In fact, in the final quarter, no one scored.
The game and the halftime show both ended on kind of a "yeah, okay" note.
You can't win 'em all.
"Salute to the Superstars of the Silver Screen" – Super Bowl XVIII (1984)
Made Our List of Worst Super Bowl Halftime Shows For: Grossly misinterpreting the musical preferences of football fans
So, this wasn't quite the worst Super Bowl halftime show because, as noted above, at least you didn't have to listen to other people's kids in a marching band.
But this Broadway-style "Salute to the Superstars of the Silver Screen," which included men in white top hats prancing about to "Putting on the Ritz," didn't find much appeal among the hardcore football audience.
There were more than 2000 performers, and the show was created by Disney. But, as noted above, there is no perfect formula for halftime show success, no matter how much money you throw at the thing.
It didn't help that the Washington Redskins, favored to win over the Los Angeles Raiders, were taking a butt-whupping. Washington scored nothing in the first quarter, to LA's seven points. The second quarter had the Redskins making only a three-point field goal, while the Raiders scored a couple of touchdowns.
The underdog Raiders were decimating the Redskins with a halftime score of 21-3.
So men in white suits banging on pretend pianos didn't help Washington fans redirect their rage as, say, a Springsteen show would have done.
But there's more!
Performers carried giant letters that spelled out "Hooray!" while someone in a Donald Duck suit quacked loudly. Synchronized swimmers engaged in a well-rehearsed performance—on dry land.
A giant Goofy in a tuxedo sang to a gaggle of women dressed only in red bodysuits, with gold bows covering strategic areas. Goofy giggles maniacally as his toe taps, seemingly of its own accord.
Like so many Super Bowl halftime shows, this one was a hodge-podge of sights, sounds, and sparkly material. There's flavor but no real substance, like a meal composed solely of condiments.
Suffice it to say that the game-opening National Anthem, sung by Barry Manilow, was the highlight of the game entertainment-wise. And for Washington Redskins fans, Mr. Manilow may have been the highlight of the game, period.
Christina Aguilera, Enrique Iglesias, and Phil Collins – Super Bowl XXXIV (2000)
Made Our List of Worst Super Bowl Halftime Shows For: Treating the Super Bowl like it's Disneyland
Enrique and Christina are stars. Disney is an entertainment powerhouse. So, how did this happen?
E-Trade sponsored this halftime show. And like anyone who has ever seen the E-Trade baby on the company's awesome Super Bowl commercials, we know that this company can be pretty darned entertaining. But it appears they weren't consulted.
The show begins! With…Mickey Mouse? Again, Disney, with the kids' characters? Did you learn nothing from Super Bowl XVIII? (See commentary on Goofy, Donald Duck above.)
Yes, you are known for your characters. But in a stadium full of adults, your Imagineers need to pull something new out of the hat. Yes, we sigh. It can be Mickey's hat from the Sorcerer's Apprentice. Jeez.
There's a moment of throbbing, tribal Taiko drumming, and our spirits soar. Yes! Passion and power! Precisely what's called for.
But that lasts only a moment before the scene cuts to a bunch of young people in an orchestra, some acrobats climbing wires, a statue, and a green wig. Then loads of people in futuristic bunny suits begin to sway. They are worshipping the statue.
The theme is "A Worldwide Tribute to the Human Spirit." And we get it. Humans are a beautiful species. We want to be enlightened. But not today. Save the enlightenment for ANY OTHER SUNDAY.
Super Bowl Sunday is when we want to celebrate not our highest spiritual achievements, but our lowest, meanest, most physical natures. We want to see our teams beating each other down, battling each other to the death! Er…to the final whistle!
The giant statue—is it meant to symbolize the human spirit?—is terrifying. It looks like it's controlling us. Make it go away.
When sexy Christina and sensual Enrique take the stage, it's not in a blast of sound and pheromones. Instead, both singers, dressed to teach Sunday School, begin with soft notes. "We can touch tomorrow today," they sing. "We'll celebrate the future, hand in hand."
Snore.
The song does not highlight their vocal capabilities. It could have been sung by anyone. Total waste of the talent on stage. Also, it's hard to see them, surrounded as they are by the kids playing violin, the grimly hovering statue, and what looks like aluminum foil wires.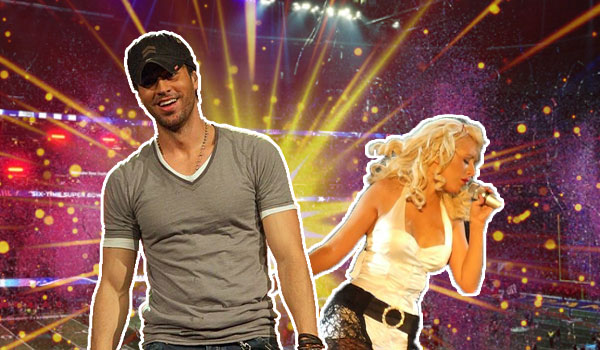 With the talent of these two, the show could have been live, fun, sexy. Instead, it felt like the kind of performance you attend at Disneyland when you need to get off your feet for an hour.
Edward James Olmos, star of crime and gang drama, appears suddenly, and he does not make a bad Super Bowl halftime show any better. He narrates the show, telling us to rejoice in hope for a better tomorrow.
Men do eventually begin to play the drums. But because they are dressed as placemats adorned with giant rams' heads, it's difficult to focus on the music. We feel inspired to start reading sci-fi.
When Phil Collins was announced as one of the performers at the beginning of the show, our hearts sank. Now we can't get him out here fast enough.
However, when Mr. Collins takes the stage, the show doesn't change. His nouveau-millennium crooning slides into the existing scene perfectly. "Two worlds, one family," he sings. Is he talking about the St. Louis Rams and the Tennessee Titans? Because we are sure the fans don't feel that way.
The Titans hadn't scored a single point by halftime. So if Tennessee fans had hoped for a halftime show to get their minds off the tenderness and frailty of their team, then this halftime ode to the tenderness and frailty of the human spirit was just not going to do it.
People dressed in Titans regalia wept into their beers.
In Conclusion
We are all human, and prone to weak moments. The entertainment industry is no different.
But the NFL halftime organizers would be well advised to take a pointer from all of the lottery winners who ended up broke and depressed. Money alone does not a great experience create.
A big personality means more at the Super Bowl than a big set. And real enthusiasm for the game comes through in the performance. So to avoid further entries on lists of the worst Super Bowl halftime shows ever, maybe start with entertainers who are football fans first?
Talking of football fans, if you love football then you'll probably love reading through the following pages.
AUGUST
Sportsbook of the Month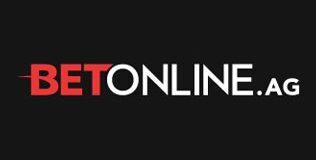 Welcome Bonus
50% up to $1,000
Read Review
Visit Site