How to Pick the Best Super Bowl Bets
We all love watching the Super Bowl, and there aren't many people who don't like making some extra money. Doing the two simultaneously? Now that'll stimulate your interest quickly!
With so many bets available and so many avenues to place them, preparing yourself to profitably bet on the Super Bowl can be a bit overwhelming. The good news is that landing on this page will melt all of your worries away.
The goal of this guide to the best Super Bowl bets is to provide you with the information you need to place the right wager when the big game arrives. Not only will do showcase which Super Bowl bets are the best, we also advise you on which Super Bowl betting markets to avoid.
If that wasn't enough, our resident football betting experts also offer up their best bets for Super Bowl 55 right here.
Best Bets for Super Bowl 2021
Noah Davis and Michael Wynn have spent the last two weeks scouring Super Bowl 55 betting markets. After combing the safest sites to find the most appealing prices, they've each settled on their three best Super Bowl bets.
Here they are.
Noah Davis
Travis Kelce to Score a TD (-164)
Over 56.6 (-110)
Patrick Mahomes Over 0.5 1st Q TDs (+125)
Travis Kelce is en fuego heading into Super Bowl 55, scoring at least one touchdown in each of his last six games. He feels like such a lock to score a touchdown, that Chad Johnson bet Kelce would be the big game's first score – and if not, he'd quit Twitter.
Kelce is a big reason why this game is going to be perhaps one of the most explosive Super Bowls ever. These teams combined for 51 points in an earlier meeting, and it won't take much to get them over the hump.
Mahomes is also a key part of this game, and I think he gets off to a hot start. He only needs one touchdown pass to return sick value at +125.
Mike Wynn
Tampa Bay Buccaneers +3.5 (-115)
Jim Nantz says "Queen Latifah" More Than Once (+110)
Mike Evans to Score a Touchdown (+120)
With the Super Bowl 55 odds oscillating between 3 and 3.5 depending on where you bet, I'm keen on latching onto the Bucs as long as I get the hook. Tampa Bay has the more potent defense, the game is at home, and that Tom Brady guy is pretty good at motivating his teammates.
Highlighted as one of my favorite bets in this complete guide to Super Bowl props, this thing is close to being a slam-dunk. Queen Latifah is starring in The Equalizer, a new show debuting on CBS right after the Super Bowl ends. Surely Jim Nantz will be directed to plug the new series a couple of times, especially considering he and Queen Latifah both spent time living in the same small town in New Jersey.
Shout out to Colts Neck Township.
I agree with Noah that Travis Kelce is going to reach pay dirt. However, another player prop I fancy is Mike Evans finding the end zone at +120. The odds are incredibly juicy, and the numbers are in our favor.
He scored touchdowns in each of his last two game, and scored two touchdowns vs. the Chiefs in Week 12.

Finding the Best Super Bowl Bets
Shopping your lines to ensure that you're tracking down the most favorable odds is a big part of setting yourself up for success. At the same time, you'll want to make sure you're placing wagers at online sportsbooks that can be trusted.
Sticking to the best Super Bowl betting sites gives you the best of both worlds. Not only will you spot discrepancies in the pricing and be able to latch onto value, but you'll feel confident knowing these sites are extremely reputable.
Chances are, you're already familiar with betting NFL games online, so you already know that the available bets can be wide-ranging. However, the enormity of what's out there for the Super Bowl is unlike anything else in the sports betting industry.
The key is to target the bets that have the highest likelihood of paying off. We'll share a few examples below.
Betting on the Super Bowl MVP
The best bet here is typically to back the quarterback of the team that you project to win the game. Heading into Super Bowl 53, seven of the previous nine Super Bowl MVPs were the QB of the team who raised the Lombardi Trophy.
Julian Edelman was honored as the Most Valuable Player in SB 53, although he was just the third offensive player who wasn't a quarterback to win the award in the last 25 years. Of the five individuals in NFL history who have won the SB MVP multiple times, all five are QBs.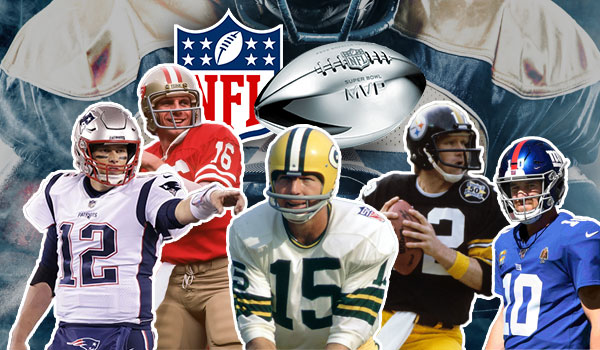 In a nutshell, trying to pinpoint a wide receiver or a running back typically won't deliver a return on your investment. In fact, betting on a defender to win the Super Bowl MVP is also like trying to find a needle in a haystack. Through the first 53 Super Bowls, 43 of the MVPs were offensive players.
Live Bet the Game at Halftime
Surely some of you are experienced with live-betting NFL games. For those who are not, the Super Bowl game is the perfect time to get your feet wet.
Once the second quarter ends, a lot of people are going to be focused on the halftime show and all of the festivities that are included. Our recommendation is to spend that time scanning the best sportsbooks looking to lock in some serious value.
The most transparent way of explaining why value is easier to "unlock" during halftime is because oddsmakers simply don't have enough information and data to perfect their projections. The odds at this point will be "softer" or less accurate than the ones that are set before the game.
Because these lines are being set on the fly, there's a good chance you'll see numerous wagers pop up that immediately catch your attention. It's a great time to find some of the best Super Bowl bets available.
Don't Worry About Trying to Bet Everything
Betting value often lies in the simple bets. Moneyline wagers, point spreads, and totals are often about the best bets for the Super Bowl. It's hard to ignore all prop bets available, though.
Once you start peering at all of the Super Bowl prop bets, it won't take long to realize just how many options there are. You'll drive yourself crazy trying to cover them all, so you need to be selective.
Winning money on the Super Bowl is about capturing value. It's not about trying to expose yourself to every betting market that exists.
Instead of focusing on the props that were designed for entertainment, concentrate on the ones that you can find an edge in. Perhaps that could be a specific individual going over his projected total for rushing or receiving yards, or maybe it's a crossover bet that involves another athlete from another sport that you're familiar with.
The lesson here is to forget about trying to pursue action on all the wagers available. Remember, your goal is to find the best bets for the Super Bowl, not places as many as wagers as you can. Emphasize quality over quantity.
Bad Super Bowl Bets to Avoid
Now that we've spent some time establishing the best Super Bowl bets you should attack, it's vital to reveal some of the ones you should dodge. The main idea here is to steer clear of the bets that are somewhat arbitrary. Likewise, stay away from the wagers where no edge is attached.
Betting on the coin toss or betting on what color tie the commentator will be wearing aren't going to scoop money in the long run. On that note, here are some other Super Bowl bets to avoid.
Anything to Do With the Commercials
The commercials are meant to be entertaining. They're meant to be funny and memorable, but let's just leave it at that.
The oddsmakers at the top football betting sites are fully aware of the increased demand to offer wagers related to the commercials. Every year, there is a sizable chunk of individuals who are more intrigued by what commercials will be shown compared to anything that has to do with the game itself.
What gets lost is that the targeted audience is typically made up of casual fans. These are the same folks who are generally less concerned with finding value and more captivated by the entertainment aspect the bets provide.
Chances are, any Super Bowl bets that have to do with the commercials are what we would call "sucker bets."
Be Careful Betting Super Bowl Futures
The odds for your favorite team or some of the longshots are going to be extremely alluring, but that doesn't necessarily mean it's a good idea to fire away. It's easy to do, but don't get infatuated by the potential return on your investment.
The likelihood of some teams winning next year's super bowl aren't slim, they're none.
This isn't a disclaimer to stay away from Super Bowl futures bets altogether, it's just a warning that you should be sensible about it. Predicting that teams can go from a 5-11 record to winning the lot the very next year is going to burn a hole through your pocket quickly.
Pass When Both Sides Are -120
We've alluded to this in a prior segment, but the bookies understand the demand and interest for certain prop bets. For this reason, they have the leverage to generate odds that lean in their favor.
The way to combat this is to not fall into the trap and place a wager when BOTH sides are listed at -120. That's simply too much juice to try and overcome in the long run. Doing it once in a while if the spot seems right is one thing, but don't expect to turn a profit down the road if you are always laying -120.
Fortunately, there will be loads of other Super Bowl bets available with more appealing price tags attached.
Don't Fade the Safety Bet
One of the prop bets that always draws interest before the Super Bowl is betting on whether or not there will be a safety. You'll likely have to lay in the neighborhood of -1000 to fade this bet.
The upside just isn't there. We'll unveil some quick math to prove that theory.
Across the 2017 and 2018 NFL regular seasons, we witnessed a total of 25 safeties in 512 games. That means a safety occurred in slightly less than 5% of the games. And even though we saw 17 safeties during the 2019 regular season, that still equates to just 6.6% of the time.
If you are going to lay -1000 on a bet, you need to win it a lot more than 6.6% of the time to be successful in the long haul.
Those planning on risking $500 just to win $50 – you're betting off allocating that $500 elsewhere.
Best Times to Bet on the Super Bowl
Timing is everything in life, and some could say it's the same when it comes to placing Super Bowl bets.
Bets for the Super Bowl game itself are usually released almost as soon as the AFC and NFC Championship games end.
Once the big game is over, it then doesn't take long for the betting sites to start posting futures odds for the next year's Super Bowl.
Right off the bat is an intriguing time to start firing away in both of these markets, before any lines seriously start getting adjusted.
Futures Bets Before the Season Starts
Let's say the Baltimore Ravens were installed at +2200 to win the Super Bowl before the season began. If you have an inkling that the Ravens are going to have a big year and make some noise in the playoffs, then locking that wager in before the season begins makes a lot of sense.
If you wait a few weeks and Baltimore is 3-0, you can kiss that +2200 price tag goodbye.
Futures Bets During the Season
This is where you can take advantage of sportsbooks overreacting to mid-season disappointments. A perfect example is the Kansas Chiefs in 2019. KC was +400 to win Super Bowl 54 for a while but fell to 6-4 through ten weeks. Patrick Mahomes was just coming off a pretty severe knee injury. Heading into Week 11, the Chiefs had ballooned to +1000 to win the Super Bowl.
Next thing you know, the Chiefs won their next six games and clinched a bye during Wild Card Weekend. Backing Kansas City at that point meant settling for their +350 price tag.
The moral of the story here is to take advantage of when situations like these arise. At the very least, you could sell that +1000 ticket on the Chiefs winning the Super Bowl or start hedging your action. Either way, you can secure yourself a profit.
Futures Bets During the Playoffs
Once the playoffs get underway, the Super Bowl futures prices start dwindling. As each round of the postseason progresses, these prices shrink up even more. Due to the diminished upside, it's okay to pass.
However, if you see a team with a price that really piques your interest, charge full steam ahead. Just don't expect the odds to get any better once teams start getting eliminated.
Bets Once the Matchup Has Been Determined
Once the Super Bowl matchup has been determined, the floodgates burst wide open. This is when the sites will start unleashing Super Bowl props left and right.
Be sure to set aside ample time in the two-week runup to the games to browse through the selection. Equally important, decide how much money you are willing to risk on your bets. Otherwise, you could run out of funds before your eyes are opened to the full scope of wagers.
Super Bowl Bets on the Day of or During the Game
With the amount of money that comes pouring in on the Super Bowl in the days prior to kickoff, the bookmakers on Super Bowl Sunday is like pandemonium. If you plan on waiting until Sunday afternoon to get in on the action, the virtual sportsbooks will be your best option.
The lines at the land-based sportsbooks and bookmaking shops will be irritatingly long, so betting on the Super Bowl online will be your best course of action. The same rule applies during the game for those who want to live bet on the Super Bowl.
Between the drama in the game and being amongst friends and family at Super Bowl parties, not everyone will want to be on their phone or tablet trying to take part in the in-game betting. While that's all fine and dandy, those same people might end up missing out on a ton of value.
Going Away
This Super Bowl best bets guide was produced so that you didn't have to scour the internet looking for Super Bowl betting advice. It's all right here at your disposal.
Our goal was to organize everything you could possibly want to know about the best Super Bowl bets in one clean page.
We talked about where to find the best bets for the Super Bowl and which ones you should avoid, and discussed the optimal timing of certain Super Bowl wagers. In other words, your foundation to bet on the Super Bowl the right way is set.
AUGUST
Sportsbook of the Month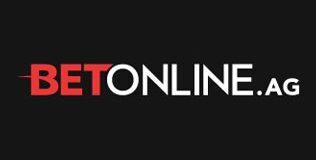 Welcome Bonus
50% up to $1,000
Read Review
Visit Site