Betting Strategy for NFL Futures
Did you know that the majority of NFL betting action is on individual games? Point spreads and totals wagers account for most of this action, because of how simple and straightforward they are. Not to mention, they're also one of the easiest wagers to get right. There are only ever two options to choose between, which means there's roughly a 50% chance of picking the right one.
It's easy to understand why betting on individual games is so popular. There are plenty of them to choose from for one thing, with over 250 being played during an NFL season. Betting on a game makes watching it more exciting too, as everyone loves an opportunity to put a little extra cash in their pockets. Plus your wagers are settled quickly. You can get some money down at the start of a game, and three hours later you're either celebrating a win or commiserating over a loss. Either way, you know almost instantly.
Futures represent a completely different way to bet on the NFL. Unlike point spreads and totals, futures present a number of different options. And your chances of picking the right option are usually much lower than 50%. There's no quick fix here either, as most futures wagers are based on what happens during the course of an entire season. So you'll typically have to wait several months to know whether you've won or not.
We would never say that futures are a bad way to bet on the NFL. They're actually a very popular wager, with recreational bettors at least. Many serious bettors do choose to avoid them, and we understand why, but there are also many who recognize the opportunities they have to offer. You can count us among that number. We firmly believe that futures are worth considering.
But are they right for you? Well, that's ultimately something you'll have to decide for yourself. We can help you make that decision though, as we begin this article by looking at the various pros and cons of betting NFL futures. And if you do decide to give them a go, you'll want to continue reading. We've added a wealth of useful information and strategy advice.
Pros & Cons of Betting NFL Futures
There are some clear benefits to betting NFL futures in our opinion. But there are definitely some disadvantages too. You should be aware of both the pros and the cons before you decide whether or not futures betting is for you, so let's take a look at them all. We'll start with the pros, which are as follows.
There is the potential for big payouts
They frequently offer good value
There are plenty of different options
They're a lot of fun
The first advantage is probably the main reason why futures are so popular with recreational bettors. The odds in the futures betting markets can be VERY high when compared to the odds for point spreads and totals, which means correct selections can lead to very attractive payouts.
To see an excellent example of this, let's go back a few years ago to the St. Louis Rams' 1999 offseason. You may be able to recall that they signed quarterback Trent Green in a huge deal. They were expecting great things from him until he got an injury in the preseason that caused him to be out for the season.
Kurt Warner, who hadn't proven himself yet, became their starting quarterback. At that point, the Rams hadn't made playoffs for ten years, making their odds of being crowned Super Bowl Champions very high: +30,000 to be precise.
If you know your NFL history, you'll know that the Rams won their first Super Bowl that season.
A mere $10 on that outcome would have resulted in a $3,000 payout; that's simply unheard of.
Now, you have to question whether the Rams represented a value pick at the start of that season. Even at +30,000, most people would have ignored them as possible Super Bowl winners. But futures wagers often do represent value. This is advantage number two. By properly analyzing all the relevant information, it's possible to regularly find good opportunities to get some money down. We can't promise that you'll find many winners at odds as high as +30,000, but +1,000 winners or better are certainly possible.
Advantage number three is one of the biggest reasons why we like betting futures. They give us a wide variety of different options at the start of the season, with a wide range of risk versus reward ratios. For example, we can bet on a longshot Super Bowl winner if we're feeling adventurous and want to take a high risk/high reward option. Or we can bet on a heavily favored divisional winner if we want to take a low risk/low reward option. There are numerous options in between too, as there are many different NFL futures markets. We'll cover all these later on in this article.
The fourth, and final, advantage to on our list might not be that important to you if you take your betting very seriously. However, we do think it's worth mentioning. We're serious bettors ourselves, but we still find betting on futures to be both fun and exciting. We usually place at least a couple of serious futures wagers before each season, but we usually place some off the wall wagers just for the fun of it. It gives us some different things to root for during the season, along with some bragging rights if we manage to pick out a successful longshot.
There's absolutely nothing wrong with placing a few "for fun" wagers, even when betting seriously with the sole intention of making money. In fact, it's something we wholeheartedly recommend. It brings some light relief if nothing else, and it help keep things interesting. So, in our opinion, futures are worth considering for this reason alone.
Now let's take a look at the main disadvantages of betting NFL futures. These are as follows.
Hard to get right
Heavily juiced
Tie up funds for a whole season
Futures wagers are notoriously difficult to get right. Even when going with what appear to be safe selections. Football is an unpredictable sport, and anything can happen during the course of an entire season. Our earlier example of the Rams proves this point. You'd have had to practically be a genius to predict that the relatively unheard of Kurt Warner would become the NFL's Most Valuable Player that season, or that the Rams would go 13-3 in the regular season before going all the way and lifting the Vince Lombardi trophy.
Of course, we EXPECT it to be hard to predict shocks. That's the tradeoff when we go for longshots. The potential payouts are great, but we're not very likely to actually win them. The thing about futures is that can be hard to win even when backing something that's relatively likely.
Take the Houston Texans back in 2013 for example. They'd won the AFC South Division in the previous two seasons, and made it to the Divisional playoffs on both occasions. They were widely expected to do even better in 2013. Lots of people would have backed them to at least win their division again, especially after they started strong with winning their first two games. No one would have suspected that they wouldn't win another game that entire season, going on a 14 game losing streak.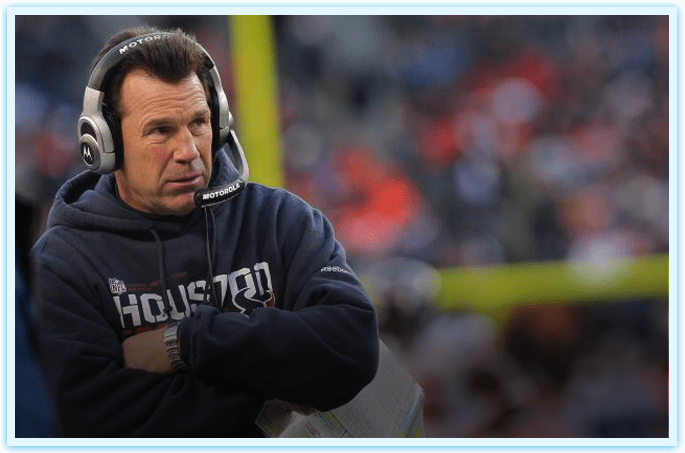 Obviously you can never be 100% confident about winning any wager. But it's fair to say that futures wagers are harder to win than most others. There's just so much scope for the unexpected when betting on what will happen throughout a whole season.
The second disadvantage on our list is something that not many bettors are aware of. And, in all fairness, it's not as big of an issue as it once was. The bookmakers used to add huge juice to their futures betting markets, but they've reduced their margins in recent years. It's still worth noting that you'll generally pay more juice on futures than you will on other types of wager though. It's easier for the bookmakers to "hide" their juice when there are lots of possible selections in a market and several of them are at high odds.
The third and final disadvantage is a big one. We all have a finite amount of money to bet with, and we need to use that money wisely. That's why good bankroll management is such a vital part of sports betting. The problem with futures wagers is that we're not going to see a return until the end of the season. That's if we even get a return at all, of course.
We can miss out on great betting opportunities throughout the season if a good chunk of our funds is tied up in future bets. A lot of bettors give absolutely no thought to this, but they should. It's important to think about the effects of having less money to bet with, as this can potentially cost us more money than we're likely to make from our futures.
These disadvantages can certainly be considered good reasons NOT to bet NFL futures. However in the grand scheme of things, we think that the advantages outweigh the disadvantages. Don't worry if you don't agree, as there are plenty of other wagers you can use to bet on the NFL. If betting on futures is something that interests you, then keep reading. The rest of this article will help you bet NFL futures effectively.
Betting on the Super Bowl Winner
Betting on the Super Bowl winner is the most popular of all the NFL futures. Most bettors like to have a go at picking the winner each year, and this is a betting market that can potentially offer a lot of value. So it's the one we're going to focus on in terms of the strategy advice we provide.
One of the first things you need to think about is WHEN you're going to bet on the Super Bowl winner. This isn't as obvious as you might think, as there are three different options, which we have listed for you below.
Betting the opening lines
Betting near the start of the season
Betting during the season
There are valid reasons for choosing any of these options. In some circumstances, it can even be right to make multiple wagers at different points. Each option requires its own unique approach though, as we'll now explain.
Betting the opening lines
Bookmakers and betting sites generally release opening lines for the next NFL season soon after the current season has ended. These lines include odds for the Super Bowl winner, as per the following example. These are the initial odds from a bookmaker for the 2017 Super Bowl.
Super Bowl 2017
Winner
New England Patriots
+730
Jacksonville Jaguars
+6000
Pittsburgh Steelers
+1150
Philadelphia Eagles
+5000
Tampa Bay Buccaneers
+10000
San Francisco 49ers
+12500
Washington Redskins
+5300
The first thing you'll probably notice here is the vast range of available odds. The Patriots are the favorites, and at +730 they're being given roughly a one in eight chance of winning the Super Bowl. The biggest outsiders are the Browns. At +22,500, they're being given roughly a one in 226 chance of winning.
What does this tell us? Not a lot at this stage really. Or, at least, not a lot that we didn't already know. It's obvious that some teams have a much greater chance of winning the next Super Bowl than other, even when it's several months until the start of the next season.
Now, betting at this point is very risky. We don't recommend spending a great deal of time trying to pick the Super Bowl winner nearly 12 months in advance. Nor do we recommend staking very much. There's just too much that's likely to change in the few months that follow.
There will be times when it's right to put a few bucks down this early though.
No-one knows exactly what's going to happen in the close season. But if you follow the NFL closely enough, you can certainly make some reasonable predictions about what's likely to happen. You'll have some idea about which teams are likely to undergo significant changes, and which teams are not. You'll also have some idea about which teams are likely to look stronger by the time the new season comes around, and which teams are likely to look weaker. Use this information to your advantage.
The focus here should be to look for teams that are likely to have notably shorter odds closer to the start of the season. You're basically trying to get a jump on the bookmakers, and hoping to snap up any early value.
Of course, there's no point in backing a team if you don't think they've got ANY chance of actually winning. There's no point in getting bettor odds on a wager that has no hope of being a winner. But if you can pick a team at say +1500, and their odds then fall to +1000 by the start of the season, you've obviously made a good wager. Even though it's far from being guaranteed to win, the point is that they are more valuable since you didn't wait.
Betting this early can be a particularly good option when you're planning to back a popular team, or a team that you think might receive a lot of positive hype during the close season. The odds on such teams are almost certain to fall as the season gets nearer, so it makes perfect sense to get your money down early.
Betting near the start of the season
By the time the start of the season is approaching, we'll have a lot more information to work with. The same is true for the bookmakers, which means they'll adjust their odds accordingly too. We showed you the initial odds from a bookmaker earlier, and here's how they looked right before the season kicked off.
Super Bowl 2017
Winner
New England Patriots
+650
San Francisco 49ers
+7500
New Orleans Saints
+10000
Jacksonville Jaguars
+5000
San Diego Chargers
+10000
Tampa Bay Buccaneers
+5000
Washington Redskins
+6600
New York Giants
+2000/span>
Philadelphia Eagles
+6600
Let's take a look at some of the most noticeable changes here. As you can see, the odds have fallen on the Patriots, the Packers and the Steelers. It's no coincidence that these are three of the most popular NFL teams. As we explained earlier, the odds on the popular teams almost always fall during the close season. There can be exceptions, depending on what else is going on, but this is a good general rule to be aware of. If you want to back these teams, back them early.
It's interesting to look at the Broncos and the Panthers. The odds on the Broncos, winners of the previous Super Bowl, have come down. The odds on the Panthers, who the Broncos beat, have gone up. Does this tell us anything? Probably not. The moves aren't significant enough to suggest that there's been any major reaction to what they've done during the close season. It appears that neither team is either stronger or weaker than they appeared to be at the end of last season.
There have been a few significant moves though. The Cowboys, for example, have dropped from +2000 to +4000. This suggests that at this stage they're considered a lot less likely to win than they were initially. We like to look at moves like this, and see if they're justified. Especially when we believe that the team in question definitely has a chance of winning the Super Bowl. It could be that the bookmakers are overreacting to minor issues, and adjusting the odds too much. This can create good opportunities for a speculative wager on a team.
In this particular case, the odds were probably pushed out because the Cowboys were lacking somewhat in depth. They also may have relied too heavily on their star quarterback: Tony Romo. He just had an injury last season, and at 36 there were no guarantees he'd be quite the same player. However, the Cowboys' offensive line was looking very strong. And it's difficult to ever completely write them off. This would possibly be a reasonable spot to back them then, as +4000 would appear to offer some reasonable value.
This is just one example of the kind of thought process you should go through when looking at how the odds have changed. Your betting decisions don't have to be based on these changes though. Remember, there's a lot more information to work with close to the start of the season. So it's possible to study all this information and properly assess a team's chance of going all the way. Here are some of the questions you should be trying to answer for each team you're looking at.
How strong overall is the team looking?
Do they have a settled roster, or have they made a lot of changes?
Have they drafted any players who will significantly improve them?
Have they lost any key players?
Have those players been adequately replaced?
Have they addressed any obvious weaknesses from last season?
Do they have any younger players who are likely to improve this coming season?
What's their schedule like?
How did they look in preseason?
Do they have any current injury problems, or injury-prone players?
By answering these questions, you should be able to form an opinion about just how likely a team is to win the Super Bowl. Then you can look at the odds, and see if there's any value to be had. If there is, a serious bet at this stage can easily be justified.
Betting during the season
Once a season is underway, there's even more information to work with. Now we can actually get to watch the teams in action, and see how they're performing. We can assess their performances further by analyzing the relevant statistics too. This makes it even easier to judge which teams have the best chances of finishing the season with the ultimate victory.
All things considered, it seems as if during the season is the best time to bet on the Super Bowl Winner. And it is, to some extent. Assuming you're good at interpreting all the information available, you should certainly be able to make more informed judgements about each team's chances. However, it's important to note that the odds are constantly being adjusted during the course of a season. The bookmakers have access to the same information that you do, and they're DEFINITELY good at interpreting it all.
This means it becomes harder to find value in the betting markets.
The longer a season goes on, the more likely the odds are to accurately reflect each team's real chances of winning the Super Bowl. When you factor in the juice that the bookmakers charge, this makes it very hard to find opportunities that genuinely represent good value. It's not impossible, but it's certainly a challenge.
With that being said, we think that the best time to place a futures wager on the Super Bowl winner is usually just before the season starts: or perhaps after just a couple of games into the start of the season. This is when you're most likely to be able to find some value. However, we're not suggesting that you should NEVER bet at any other time. There are often good reasons for betting earlier, and often good reasons for betting later. The key is to make sure that you bet at the right time based on those reasons.
Alternative Team Futures
Betting on the Super Bowl winner is not the only NFL futures wager that's offered by bookmakers. There are several others too, including the ones listed below.
Conference winners
Divisional winners
Teams to make the playoffs
These can all be approached in the same way as betting on the Super Bowl winner. The basic principle here is essentially the same, in that you're trying to pick teams that will perform well over the course of a season. So much of the advice that we offered for betting on the winner of the Super Bowl applies here too, including the relative merits of betting at different points of the close season.
These options are somewhat easier to get right though. They're still not exactly easy, but there's definitely a greater chance of winning one of these wagers. This makes sense when you actually think about it. There are 32 possible winners of the Super Bowl. But there's only 16 possible winners of each conference. And there's only four possible winners of each division. With less possible outcomes, it's obviously easier to pick the right one. Betting on a team to make the playoffs is the safest option of all.
Now, the flipside to this is that the odds for these wagers will typically be lower. For example, we showed earlier that the New England Patriots were +650 to win the 2017 Super Bowl at the start of the season. To win their conference, the AFC, they were only +333. They were huge favorites to win their division, AFC East, and priced at just -300. Most bookmakers weren't even offering odds on them making them the playoffs, as it was considered a foregone conclusion.
This actually illustrates one of the advantages of betting NFL futures that we discussed earlier. The variety of options available to us means we have plenty of choice for how much risk we want to take versus the possible rewards. We can decide to make very risky bets with high potential payouts, or go for much safer options with low potential payouts. There are also plenty of bets that fall somewhere in between those two.
We actually like to bet on ALL of these markets, when appropriate, as it helps give us a good balance. We recommend that you do the same, but please make sure that you never bet just for the sake of it. You don't have to try to predict the winner of all eight divisions, for example, or try to predict all 12 of the teams that will make the play offs. Limit your wagers to when your confident you've identified some value in the markets.
There are two other popular types of NFL futures too.
Player futures
Season win totals
Player futures cover many different markets. You can bet on who will be the NFL's Most Valuable Player, for example, or who will be the NFL's most valuable rookie. Other options include the Defensive Player of the Year and the Offensive Player of the Year.
As a general rule, we recommend avoiding player futures. They're reasonable options when betting for fun, but they are VERY hard to get right. It's very unlikely that you'll make money from them with any kind of consistency. So unless you really think that you can make a good judgement call, it's best not to spend much time or money on these.
We do like betting season win totals though. These can definitely offer some value, providing you apply the right strategies. This is something we can help with, as we've written a whole article dedicated to this particular type of wager.
General Tips for Betting NFL Futures
We've already covered a lot of information here, and hopefully given you some useful insight into the best way to approach NFL futures. Guess what? We're not quite finished yet! We want to offer you some general tips that are both straightforward and important to follow.
Don't place too many wagers
Don't make contradictory bets
Consider hedging if appropriate
Shop around for the best odds
We'll now expand on each of these tips, and explain exactly what we're advising you to do (or not do).
Don't place lots of wagers
This is a golden rule for betting futures as far as we're concerned. Remember that these are especially challenging to get right, and your chances of winning will typically be quite low. Your goal should not be to place as many different wagers as possible in hopes that you'll get some of them right. Instead, you need to be VERY selective about which wagers you place.
Please note: this tip only applies to your "serious" futures wagers. There's no harm in placing some additional wagers for fun, and spreading your risk across several selections. Just make sure that you keep your stakes low for these wagers. They wouldn't be very fun games to watch if you have too much money riding on them. Not to mention, you don't want to tie up too much of your bankroll here.
Don't make contradictory bets
An example of a contradictory bet would be betting on the Green Bay Packers to win the Super Bowl, and also on the Seattle Seahawks to win the NFC. This doesn't make a lot of sense. If you think that the Packers are looking strong enough to with the Super Bowl, then they're probably the most likely team to win the NFC. If you think that the Seahawks are actually more likely to win the NFC, then why aren't you backing them to win the Super Bowl?
This tip doesn't need to be followed quite as rigidly as the previous one. There will be the odd occasion when it's right to make a contradictory bet. Generally speaking though, it's not a great idea. Most of the time, this is how you lose value.
Consider hedging if appropriate
There may be times when you have the option to hedge a futures wager, and lock in some potential profit. For example, let's say you backed the Steelers to win the Super Bowl at +750 and they end up getting all the way through the playoffs and into the big game.
It might be worth backing their opponents to win the game, so that you're guaranteed to come out on top either way. Similar strategies can be used when you've backed a team to win their conference or division and they're just one game away.
If you have an account with a betting exchange, you can also consider laying a selection any time their odds are notably lower than when you backed them. This is a popular way to hedge these days, and it's a good option for those of us who like to play it safe.
We explain more about hedging strategies in the following article.
Shop around for the best odds
This is a tip that we repeat regularly throughout our football betting guide. It's especially relevant when betting NFL futures though. As we mentioned earlier, one of the disadvantages of these wagers is that many bookmakers charge a higher than average rate of juice.
By shopping around for the best odds, you can negate the effect of this to some degree. The odds in the futures betting markets can often differ significantly from one bookmaker to another, so there's potentially a lot to be gained by comparing what's available and going with the best price.
The easiest, and most efficient, way to shop around is to make sure that you have funded accounts with a few different online betting sites. Then all you have to do is quickly compare the odds they are offering on the wager you are interested in. This only takes a few minutes of your time, and it's well worth it. Just make sure that you only use the reputable and trustworthy sites, like the ones we recommend below.
BEST FOOTBALL BETTING SITES
As recommended by GamblingSites.com
June
Sportsbook of the Month

Sign up Bonus
60% Up To $1,000
READ REVIEW
Visit Site
X