Zack Moss Draft Prediction – Where Will the Utah RB Be Drafted?

Utah running back Zack Moss arguably enters the 2020 NFL Draft as one of the more underrated prospects. It's easy to see why, too, as he isn't a hyped rusher, and the NFL devalues his position.
Poor timed speed has further curbed the draft stock of Moss, even though he's a decisive, punishing runner with good size and terrific balance.
A less explosive Ezekiel Elliott, Moss offers serious upside and value for whoever takes him in this year's draft. With D'Andre Swift and Jonathan Taylor (among others) likely graded ahead of him by pro scouts, though, anyone looking to bet on the 2020 NFL Draft can likely assume he won't go in round one.
Zack Moss prop bets aren't plentiful, but if any pop up, it could help to properly gauge his draft range. With that said, here's a look at some viable Zack Moss landing spots this year.
Cincinnati Bengals – Pick 65
Normally, the Bengals wouldn't stand out as a team that needs to draft Zack Moss, but they probably should. Not only is Giovani Bernard nearing the end of his career, but Joe Mixon is said to be preparing for a holdout.
Moss isn't quite as versatile as Bernard, nor as explosive as Mixon. But he's a complete back who could be a complement to Mixon and perhaps one day supplant him if he prices himself out of town.
Los Angeles Chargers – Pick 71
The Chargers just paid Austin Ekeler, but they still need to look at a running back. The team rightfully let Melvin Gordon leave town in free agency, and now Justin Jackson is their only other option behind Ekeler.
For what it's worth, the team does seem to still like Jackson. However, the former 7th-round pick has missed 12 games over the past two years and could also leave in 2021 as a restricted free agent.
Should LA be concerned about any of this, they can go get a little more help at the 71st pick.
Atlanta Falcons – Pick 78
Atlanta needs to think long-term when it comes to their running game. The team parted ways with Devonta Freeman and Tevin Coleman over the past two years and just brought in Todd Gurley on a one-year deal.
Even if Gurley smashes in his first season with the Falcons, the 25-year-old could then price himself out of town. Atlanta has precious little behind their new acquisition, while it's quite possible Gurley simply doesn't work out.
With those being very realistic possibilities, the Falcons need to address the position. They can do that here in round three by drafting the balanced Zack Moss.
What Pick Will Zack Moss Be Taken At?
I had the Bolts taking Moss in my day two NFL mock draft predictions, but I've since reconsidered.
Instead, when trying to gauge who will draft Zach Moss, I tend to highlight the Falcons more than anyone else. Moss has a perfect blend of size, vision, patience, toughness, and burst.
His explosiveness isn't really what you want when you consider his timed speed, but Moss otherwise checks just about every box. The need is also a lot bigger for the Falcons than most let on, so if Moss is still hanging around in round three, they should pounce.
AUGUST
Casino of the Month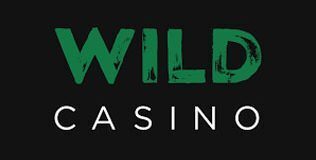 Welcome Bonus
250% up to $5,000
Read Review
Visit Site