Zack Baun – On the Fringe of Being a First-Round Pick

Is Zack Baun an edge rusher, or is he better suited as a linebacker who roams the field?
To tell you the truth, I'd play him wherever I could make sure he was going to be on the field at all times. We see so many outside linebackers nowadays strictly serving as pass rushers, but this kid from the University of Wisconsin is a different breed.
His steady play on the field and admirable measurables at the combine have him shooting up draft boards to the point where he's now firmly in the discussion to be selected on day 1.
In fact, "will Zack Baun be a first-round pick" is a question being posed at one of the top NFL betting sites right now.
Let's dive in and try and come up with an answer ahead of the 2020 NFL Draft.
Odds for Zack Baun Being a First-Round Pick
Here's an example of an NFL first-round mock draft that doesn't include Zack Baun. I've even seen Baun projected to go in the third round in some spots, so I can comprehend how and why the odds above were generated.
On the other hand, I have Baun being taken with the 28th pick in my Baltimore Ravens three-round mock. I've seen others that have the former Badger landing in New England at pick #23 or Green Bay (#30). While we're on the topic, the Raiders taking Baun at #19 isn't entirely out of the question.
Let's now segue into some reasons why Zack Baun will be a first-round pick.
Why Zack Baun Will Be a First-Round Pick
Intelligence/football IQ
Incredible versatility
Tremendous hand technique
Watching this guy in action pre-snap is a thing of beauty. The redshirt senior in Madison was like a defensive coordinator on the field thanks to his quick-natured ability to decipher what play was coming next. With as much as NFL QBs audible in and out of plays, Zack's intelligence and understanding of all the formations bodes well for his future.
Baun is listed as a linebacker in some NFL Draft position rankings and an edge rusher in others, and none of them are incorrect. The fact of the matter is Zack can play either role, and chances are he's going to excel.
Of Baun's 75 tackles last year at Wisconsin, 19.5 resulted in negative plays, and he racked up 12.5 sacks. Throw in an interception and a couple of forced fumbles, and you start to see his flexibility. The idea that he can play in a 3-4 or 4-3 scheme makes him a captivating prospect.
Another reason it's easy to visualize Zack Baun as a first-round pick is because of how advanced his hand technique already is. He's not the fastest or strongest linebacker/edge rusher in this draft class by any means, but you might not find any who use their mitts more efficiently.
Why Zack Baun Won't Be a First-Round Pick
Struggles to disengage from blocks
Unlikely full-time pass rusher
Other intriguing linebackers
It's easy to read about Zack Baun and convince yourself he's going to be picked in the first round. However, it's far from a lock.
Part of what made Baun so productive in college is all of the work he puts in pre-snap. Putting himself in prime positions to wreak havoc is a huge part of his success. Unfortunately, the tape revealed that he wasn't nearly as effective once he locked horns with a big-bodied tackle. As smart of a player as Zack is, he can't rely on brute strength to get him out of a pickle.
Because Baun isn't that long and doesn't flourish against capable tackles, it's unlikely that all NFL teams would be willing to use him in a heavily featured pass-rushing role. The bottom line is no matter how versatile Zack is, certain organizations drafting late in round one are specifically looking for an edge rusher.
What's one more thing that could prevent Baun from being one of the top 32 picks in the 2020 NFL Draft?
How stellar the competition is at his position.
Edge rushers Chase Young and K'Lavon Chaisson are shoo-ins to go early. Some big boards will have A.J. Epenesa and Yetur Gross-Matos rated higher than Zack Baun, and now let's look at the more traditional linebackers.
We know Isaiah Simmons is extremely coveted and should be a top-5 pick, and my hunch tells me Patrick Queen and Kenneth Murray will both be picked ahead of Baun.
Will Zack Baun Get Picked in the 1st-Round?
Baun's unique ability to play multiple positions is going to lure GMs in. His motor on the field and his capacity to direct teammates what's coming next are desirable qualities that are going to attract attention.
I know a lot of teams picking in round one will be looking to draft a WR, but a handful of franchises are going to key in on a playmaker to add to their front seven. At +120, I'm willing to bet that one of those players will be Wisconsin native Zack Baun.
AUGUST
Casino of the Month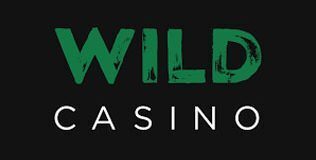 Welcome Bonus
250% up to $5,000
Read Review
Visit Site