Why You Shouldn't Bet on Frog to Win The Masked Singer

I've been handing out The Masked Singer predictions for season 3, and one constant theme is that I've been against betting on Frog.
He's high-energy and the tentative favorite to win this season, but there's logic in betting on other options.
Looking at the latest odds for who will win season three of The Masked Singer, Frog is still the -125 favorite, but should you back him?
I'm not budging from my anti-Frog stance, and here are a few of my reasons why Frog won't win The Masked Singer season 3.
Frog's Odds to Win Have Lengthened
Reason number one why you shouldn't bet on Frog to win The Masked Singer? The top entertainment betting websites are cooling on his chances of doing so.
Anytime a favorite sees their odds lengthen, you need to consider the very real possibility that they're not going to win.
Looking back at my The Masked Singer season three predictions over the past two weeks, Frog has seen his odds move from -200 to -150 to -125.
While this potentially means there's more value in backing the Frog to win, this isn't exactly the trajectory of a locked-in winner.
The Competition Is Really Good
Even if Frog does end up winning, it may not be by much. This is a very tight race by the looks of it, and the recent move in Frog's betting odds paint a negative picture for him.
The biggest reason for that move isn't necessarily Frog being bad (he's actually quite entertaining). It's more a testament of a pretty loaded talent pool around him.
Night Angel (+275 odds at BetOnline) is his top challenger in terms of pricing, and that's been the case since a meteoric vault two weeks ago.
There's even Kitty (+400), who in my opinion has the best voice and has been my pick for weeks to win this thing. But the list of potential threats to steal the throne is even longer, with Turtle (+400) giving bettors four options with viable odds.
Heck, there's even Astronaut (+1200), who has packaged some solid stage presence with an underrated voice. Realistically, this competition is four singers deep, but the point is Frog doesn't have a clear path to winning just yet.
Frog Doesn't Have a Great Voice
I hate to be the one to say it, but whoever Frog really is, they simply aren't the greatest singer.
They absolutely do a great job with rhythm, flow, nailing songs, and getting the crowd into the performance. There probably isn't a better dancer in this competition, while Frog's ability to slay rap and hip-hop songs is a talent by itself.
But the voice isn't elite.
I know this competition isn't just about being a great singer. However, when other candidates are somewhat close in other areas but have way better vocals, you need to factor that into the voting process.
Frog Hasn't Taken Many Chances
On top of the voice factor is the issue of not really pushing the envelope. Frog knows what he's good at, and he's pretty much stuck to that the entire time.
The voice isn't bad, but he isn't really showing off any range or versatility. He can crush a lot of up-tempo songs and drop a fun performance, but he isn't impressing with his voice.
He certainly isn't doing anything all that different from one performance to the next, either.
Summary
While there are clearly reasons to bet against Frog in season 3 of The Masked Singer, I'll admit he has two things going for him; the odds still favor him, and so does the show's history.
In season 2, Wayne Brady won, and he edged out a professional singer in Chris Daughtry.
Heck, even Seal didn't win that season (finished 4th).
T-Pain won in the show's first season, too. He beat out another professional performer in Donny Osmond. Joey Fatone finished fourth in that season.
The point? Showmanship, getting the crowd into the performance, and consistently executing your wheelhouse all counts for something. I also get the feeling that if judges think the performer is a professional singer, that downgrades them a bit.
Mission number one may be trying to figure out who the cast members are for season 3 of The Masked Singer. But Frog doesn't offer amazing value, and there are other singers who are very much in the running.
Anyone looking to bet on The Masked Singer should think of all of this before placing any bets.
For more updates on odds and The Masked Singer picks as the show moves along, bookmark our entertainment betting blog.
AUGUST
Casino of the Month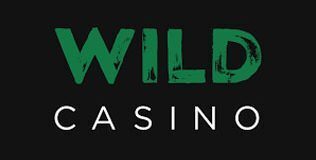 Welcome Bonus
250% up to $5,000
Read Review
Visit Site