Why You Can Still Bet on the Patriots to Win It All in 2020

Assuming pro football is a thing in 2020, there is a pretty strong argument that betting against the New England Patriots is a mistake.
I know, the odd departure of the legendary Tom Brady makes bettors a little squeamish. That's compounded by the fact that the Pats weren't great on offense in 2019. They also couldn't get out of the first round of the playoffs.
While things don't look great on paper, the Pats remain a title threat this year. Below, I've got 7 reasons why the Patriots can still win Super Bowl 55.
The Patriots Way Is Pretty Darn Good
If you're wondering what's next for the Patriots, step one is admitting that losing a 40+ year old quarterback isn't that big of a deal.
Brady was bound to drop off even more at some point, and New England gets to cut ties before that ugly end disrupts their yearly bid to win a title.
Yes, Tom Brady is one of the greatest quarterbacks in league history. He was prolific. He was clutch. He's all the good things everyone says about him.
Brady also was absolutely — at least to some extent — the product of a greater system.
For the same reason why Bill Belichick defenses always seemed to move along and produce. For the same reason Wes Welker, Danny Amendola, and Julian Edelman all feel indistinguishable.
The Patriots Way is very much a thing. Belichick develops the concepts, he gets guys he trusts can execute the system, everyone buys in, and they fight tooth and nail to get the win.
It's worked before Brady, with Brady, and when Brady got hurt in 2007. To what extent in 2020, we can't be sure. But to assume Brady leaving means the Pats will fall off a cliff is a bit reckless.
The AFC East Is Still Pretty Helpful
Non-Pats fans have said for quite some time that the Patriots have an easy path to the playoffs every single year, and that's helped allow them to make so many title runs.
I don't agree with it completely, but it's also not entirely wrong. The AFC East has been a place for a competitive spirit to lay down and die, and in 2020, not a whole lot will change.
The Buffalo Bills have proven they're here for a fight, but they still couldn't hack it against New England last year. There isn't a whole lot to suggest Josh Allen and his weird decision-making will change that this year, either.
The New York Jets aren't to be feared as long as Adam Gase is at the controls. Let's not even give the Miami Dolphins a second thought.
If Bill Belichick is smarter than you, he'll find a way to beat you. That's usually the case even when someone has more talent. In this division, the Bills are New England's only real threat, and even they aren't a lock to take the division.
That stranglehold atop the AFC East could very well remain. Whether that's a clean division sweep (6-0) or not could dictate New England's seed, but simply staying in first place would guarantee this Brady-less roster another trip to the playoffs.
The Best AFC Teams Could Take a Step Back
I don't know if this is a concrete argument, but history suggests it could be.
Teams that win the Super Bowl tend to suffer from the Super Bowl hangover. Kansas City is returning 20 of 22 starters and seems built to repeat, but it's not a very easy thing to do.
Even the most talented teams get huge targets on their back, while making it consecutive seasons without back-breaking injuries is basically unheard of.
There's even the case of Lamar Jackson, as MVP winners often take a big statistical step back the year after winning. It's open for debate that Jackson could always get hurt due to his playing style, too, while he could end up being exposed more as a pure passer.
If either/both of these things happen, the Pats suddenly go from overlooked to one of the best Super Bowl bets in the AFC.
We Don't Know That Brady Leaving Is Bad
I made the comments about Brady's age, natural regression, and the fact that New England has a system that can succeed without him. But even more goes into it.
One of the main talking points for Brady's supposed decline was his inability to convert on deep balls and consistently make some of the more difficult throws.
Many pointed to his lack of weapons, and while there is some truth to all of that, the point is having a different, younger quarterback could open things up in this offense.
Brady was a statue in the pocket. That forced him to be incredibly aware, quick, poised, and accurate. But two problems arose with this skillset: those abilities began to erode, and his lack of any semblance of athletic threat also glued him to his prior strengths.
Insert Jarrett Stidham, Cam Newton, Andy Dalton, Jordan Love — whoever — and New England instantly has an athletic upgrade. It's also quite possible the team gets an upgrade in those other areas, too.
New England Has an Elite Defense
Something that is quite tangible that could have you buying the Pats next year is the fact that they had a fantastic defense in 2019.
Most of that unit is back for 2020, and when Bill Belichick is calling the shots, even a pedestrian defensive roster can be quite effective.
It is quite arguable — if not a borderline fact — that the defense carried the Pats for basically the last two years. Their defense was almost 100% why they won Super Bowl 53, and for massive chunks of 2019, it's what made them look a lot better than they really were.
The Pats will hope their defense can be more asset than crutch in 2020, but thankfully, they can feel good about getting by, no matter which route they're forced to take.
The Patriots Could Have an Amazing Running Game
There are understandable questions about New England's passing game, but one thing they can potentially hang their hat on is their rushing attack.
The Patriots did take a step backward in that area last season, but this is a running game that ranked 5th in the NFL in 2018. In fact, last year was the first time since 2015 that the Pats weren't inside the top 10.
Sony Michel is just one of several capable backs the Pats can turn to. If he can't rediscover his previous form, New England can hope one of Rex Burkhead, Damien Harris, James White, or Brandon Bolden can pick up the slack.
Maybe it's just a collective effort or the Patriots swing for the fences and add another talented tailback to the mix via the 2020 NFL Draft.
The absence of a reliable quarterback may demand this part of the offense performs at an elite level, though, and judging by the talent and past results, it's obvious that it's at least possible.
Super Bowl 55 Betting Sites Won't Quit Them
One last great reason to bet on the Patriots — or at least not leave them for dead — is the fact that the best Super Bowl betting sites haven't buried them yet.
The latest Super Bowl 55 odds have New England as a viable +2500 bets. That does put the Pats at more of a sleeper status, but that's only because everyone still thinks the Chiefs, Ravens, and Saints are the best teams the NFL has to offer.
Perhaps so, but the top of the NFL changes on a yearly basis, and no matter what New England's Super Bowl odds are, they're still the 6th-best in the league.
If the sportsbooks aren't ruling out the Pats after Tom Brady's exit, it's arguable bettors shouldn't do so just yet, either.
Summary
Should you go out and bet all of your cash on the Patriots to win Super Bowl 55? No, that's why this post is why New England can win the 2020 Super Bowl and not why they absolutely will.
There is a lot of merit in backing the Pats, though.
Fundamentally, they're as strong as ever. The Patriots still have elite coaching, a fantastic defense, and enough talent on offense to be a little bit better than they were last year.
It's also quite arguable — if not just blatantly true — that saying goodbye to an aging legend is exactly what this team needed to do to get out of their own way.
New England has turned average rosters into championship contenders before, and as long as Bill Belichick calls the shots, bettors and Patriots fans alike have to consider the possibility he'll do so again.
Will that happen instantly the year Brady leaves in 2020? Football karma would have me believe it could, but the reasons above are what really sells me. That, and +2500 for the Pats to win it all feels like highway robbery.
For more NFL betting advice, updated odds, and other football content, bookmark our NFL blog.
AUGUST
Casino of the Month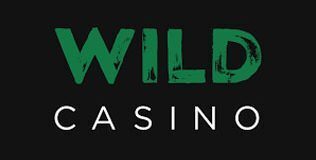 Welcome Bonus
250% up to $5,000
Read Review
Visit Site