WWE Women's Money in the Bank Ladder Match 2020 – Odds, Prediction, and Betting Pick

Shayna Baszler is the bookies' favorite to win the Women's Ladder Match at WWE Money in the Bank 2020 on Sunday.
But with Nia Jax, Lacey Evans, Asuka, Dana Brooke, and Carmella all looking to upset the odds, who will reach the briefcase first?
You can find out everything you need to know about the bout in this WWE Women's Money in the Bank Ladder Match betting preview. In this post, I include odds, analysis, and a pick for the fight.
Let's get into it.
MITB Women's Ladder Match Betting Odds
This is what the bookies make of the Women's ladder match. Make sure you check out the leading WWE betting sites to get the best odds.
Shayna Baszler is viewed as the favorite to win this bout. But with five other fighters competing, anything could happen here. In my eyes, some of the outsiders are definitely in with a shout.
Will Shayna Baszler Cruise to Victory?
Let's be honest. Shayna Baszler should've already been crowned the Raw Women's Champion by now. However, following a string of questionable performances, it feels like she is stuck in limbo.
The two-time NXT Women's Championship winner was initially built up as an unstoppable force, destroying the field in the Elimination Chamber just two months ago.
But following a comprehensive defeat at the hands of Becky Lynch at WrestleMania 36, Baszler was brought down a peg or two.
Baszler cemented her spot at Money in the Bank with a dominant victory over Sarah Logan, but it's difficult to predict how she will perform at this weekend's event.
Can Nia Jax Snatch the Briefcase?
Nia Jax's recent return from injury has been nothing short of destructive. She was absent for almost a year due to knee surgery, but she appears to have come back stronger than ever.
Since her return, Jax has been one of the standout performers on the red brand. She qualified for the ladder match by dispatching of Kairi Sane before seeing off Baszler and Asuka — both upcoming opponents — on a recent edition of Raw.
Jax is in red-hot form and could have a big say in the outcome of this bout. But is it too soon to expect a big win at Money in the Bank?
Is Lacey Evans a Genuine Contender?
I have the impression that WWE has big plans for Lacey Evans. She has been in the title picture for both SmackDown and Raw for quite some time, so I don't think it will be too long before she gets her big break.
We all know that Bayley retained her title at WrestleMania, but Evans was the only woman who came close to beating the defending champion in the five-way elimination match.
Evans sealed her place at Money in the Bank with an impressive win against Sasha Banks, so I'm expecting another standout performance from her on Sunday.
Does Asuka Stand a Chance?
Asuka was the first fighter to qualify for the ladder match, getting the better of Ruby Riott in an underwhelming bout on Raw.
The Japanese pocket rocket has won the WWE SmackDown Women's Championship and the NXT Women's Championship in the past, but she's been nowhere near her best of late.
In my opinion, Asuka doesn't need the win right now, so I don't see her playing a huge role in this match. Having said that, WWE has sprung plenty of surprises at Money in the Bank over the years.
Is Dana Brooke Ready?
Dana Brooke shocked everybody when she defeated Naomi to earn her spot in this year's Money in the Bank ladder match.
The 31-year-old initially made a name for herself with NXT and has been making waves on SmackDown for a while now. But does she really stand a chance against the likes of Baszler and Evans?
The bookies don't seem to think so, and I'd have to agree. Brooke will get her major breakthrough one day, but she still has a long way to go before she can challenge the big guns.
Can Carmella Do It Again?
Carmella was the last woman to book her place in the six-way bout, beating Mandy Rose on the May 1 edition of SmackDown. However, I can't help but feel that she has been included to make up the numbers.
"The Princess of Staten Island" won the inaugural MITB ladder match back in 2017, but WWE hasn't really given her a prominent role since then.
Yes, she has previous experience, and it wouldn't be a complete shock if she won again. But there are too many top fighters competing in this year's match, and she is the bookmakers' outsider for a reason.
MITB Women's Ladder Match Prediction and Pick
Shayna Baszler is the out-and-out favorite to win this match, but I'm not so sure. WWE is bound to throw in a couple of curveballs at this year's event, and I think this bout could deliver a shock.
I can't see Asuka or Dana Brooke winning, simply because the timing doesn't suit either fighter at the moment.
I'm also ruling out Carmella. She's already had her moment in the MITB spotlight, and her late qualification suggests that she won't be playing a big role this time around.
Nia Jax has been on the warpath recently, but it's unlikely that WWE will push her to victory on this occasion.
So, that leaves us with Lacey Evans.
As I mentioned earlier, Evans has been patiently waiting for a shot at a title, and this match provides her with the perfect opportunity to propel her career to the next level.
Furthermore, odds of +400 seem too good to miss, don't they?
Wrap-Up
Why not head over to our WWE blog section for all the latest Money in the Bank predictions? We will have individual betting previews for every match, so make sure you check them out before Sunday's event.
AUGUST
Casino of the Month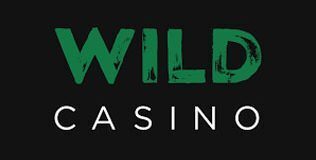 Welcome Bonus
250% up to $5,000
Read Review
Visit Site