Ranking the Most Memorable Moments in WSOP History

The World Series of Poker marks the most prestigious event in the poker world. The event has been around for 50+ years, producing many memorable moments.
We've seen the best World Series of Poker moments feature legends of poker. They've produced historic wins, clutch comebacks, and stellar moves. The top WSOP moments led to a lot of money-changing hands.
Will your favorite WSOP moment appear on this list? Let's examine the best moments in the World Series of Poker history.
7. Youngest Bracelet Winner (2007)
In 1989, Phil Hellmuth became the youngest player to win the WSOP Main Event. We'll talk about Hellmuth later, but his record didn't stand the test of time. However, we likely won't see anyone challenge Annette Obrestad.
Obrestad started playing online poker at 15. She didn't place an entry fee but won her money through freeroll poker tournaments. You can replicate her success by visiting the best online casinos.
Check out her winnings ahead of the WSOP appearance below.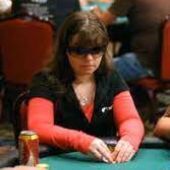 Pokerstars: $500,000
UltimateBet: $200,000
Full Tilt Poker: $136,000
The World Series of Poker has been around in the U.S. since 1970, but Europe wanted to have its event. The World Series of Poker Europe debuted in 2007. She played in the No-Limit Hold'em Main Event.
I can't imagine many people had Obrestad as a top contender but outlasted 350 other players to claim a WSOP bracelet. This came one day before her 19th birthday. It's hard to deny its place among the top World Series of Poker moments.
It's not likely we'll see anyone top her record. The WSOP in Las Vegas requires a player to be over 21 years old. Therefore, Obrestad should keep her place in the record books.
6. Johnny Chan Goes Back-to-Back (1988)
A few players stake their claim as the greatest poker player. You wouldn't have many arguments if you mentioned Johnny Chan in that breath.
Chan was at the top of his game in the 1980s, winning the WSOP for the first time in 1987. However, his most memorable performance in the event came one year later. Chan went toe-to-toe with Erik Seidel.
Chan had a masterful performance, duping Seidel on the final hand. He forced him to go all-in, knowing he had the better hand. This was one of the many reasons we remember Chan as one of the GOATs of poker.
Johnny Chan vs Eric Seidel 1988 pic.twitter.com/B0am95ptuP

— Bussin DeanTheMachine 🍇☀️ (@_Dean_Machine) July 24, 2021
Who doesn't love watching exciting World Series of Poker moments? Chan was a master with his performance against Seidel. And we're not talking about an amateur that had one lucky event.
Seidel won nine WSOP bracelets and made the Poker Hall of Fame in 2010. He may not have been at the top of his game in 1988, but that doesn't discount Chan's victory.
If you want to know how impactful this moment was, it was in the 1998 movie Rounders. I wouldn't question this being one of the best moments at the World Series of Poker.
5. WSOP GOAT Becomes Youngest Winner (1989)
Johnny Chan entered the 1989 WSOP looking for his third straight title. We talked about his dominance of the 1980s, but an unknown player was standing in his way. That player was 24-year-old Phil Hellmuth.
Nowadays, we know Hellmuth holds the record with 16 WSOP bracelets, but he wasn't a popular name in the 1980s. That changed with his performance in the 1989 World Series of Poker.
The final hand was a battle between Hellmuth and Chan. Everyone expected Chan to score another WSOP title, but that wasn't the case.
Main Event memories #3, Hellmuth vs Chan in 1989 !
For more info on the 2020 WSOP Main Event, visit https://t.co/dEty0IBoZv pic.twitter.com/HfGdRqD9Mc

— WSOP (@WSOP) November 25, 2020
The 24-year-old Hellmuth became the youngest WSOP winner. His record has fallen, but there's no denying his victory is a top WSOP moment. Hellmuth went toe-to-toe with a prime Chan and defeated him.
Hellmuth earned $775,000 for his victory. It was the first of a record-setting 16 bracelets. Is it too much to say this was a changing of the guard for the WSOP?
Chan didn't win the World Series of Poker Main Event after 1988. He also had to wait until 1994 to win another bracelet. Hellmuth's victory was historic for many reasons.
Hellmuth might be a legend, but he's not immune from a bad poker beat.
4. Chip and a Chair Originates (1982)
The biggest World Series of Poker moments have focused on players winning the Main Event. The most noteworthy event in the 1982 WSOP happened long before the final hand.
Jack Straus was a great poker player in the 1970s, earning a bracelet in 1973. He nearly won the 1972 Main Event before finishing fourth. Straus' next best chance came ten years later. However, it looked like it would come to an early end.
Straus pushed all his chips to the center before losing the hand. That should've ended his chances, but he found one chip under a napkin.
It wouldn't have mattered if Strauss announced he was all-in. However, he pushed his chips in without making the announcement. That allowed him to continue with a single $500 chip.
Somehow, Strauss came back to win the 1982 Main Event. How can we not consider this one of the best World Series of Poker moments? It was a fantastic comeback from an underdog.
Have you ever heard the saying, "all you need is a chip and a chair?" Well, it comes from Strauss performance in the 1982 WSOP. That one chip allowed him to remain in his chair. The rest was history.
3. Johnny Moss Wins Inaugural WSOP (1970)
The World Series of Poker had to start somewhere, right? It began when Las Vegas casino owner Benny Binion invited the top poker players to decide who was the top player.
We didn't see the same format as in today's game. The freeze-out tournament features everyone competing against each other until one player remains. In 1970, the players voted for the winner. Take a look at the players competing in the inaugural World Series of Poker Main Event.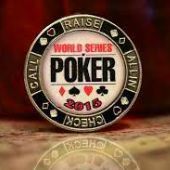 Johnny Moss
Amarillo Slim
Sailor Roberts
Doyle Brunson
Puggy Pearson
Crandell Addington
Carl Cannon
Supposedly, everyone that played voted for themselves, so they voted for the second-best player. That vote awarded Johnny Moss with the victory. Moss became the inaugural winner of the World Series of Poker.
It was certainly a unique format, but the first World Series of Poker deserves a spot among the greatest WSOP moments. This paved the way for the long history of WSOP. Without it, we wouldn't have our WSOP guide to help you.
You shouldn't consider Moss' victory a fluke. He won the Main Event in 1971 and 1974 with the freeze-out format. That validates his 1970 victory as one of the best WSOP moments.
2. Comeback Kid Wins Finals WSOP (1997)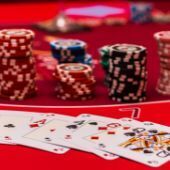 Stu Ungar was one of the best poker players in the early 1980s. Ungar was one of four players to win back-to-back Main Events in 1980 and 1981. However, one of the best moments in the World Series of Poker history didn't happen until 1997.
Unfortunately, Ungar fell out of the spotlight after dealing with drug addiction. Ungar wasn't competing at a high level, but his friend paid a $10,000 buy-in fee for the 1997 WSOP. Ungar was the final player on the field.
It wasn't looking good, as Ungar struggled to stay awake on the first day. He recovered to put on a clinic, amassing the most chips.
Ungar held a comfortable advantage heading into the final table. He had the honor of being the odds-on favorite to win the 1997 Main Event. Ungar finished the job, becoming the second player to win the WSOP Main Event three times.
It was amazing to see him overcome his addiction to win the WSOP. It was one of the biggest World Series of Poker moments.
Sadly, the money couldn't save him from addiction. He nearly played in the 1998 Main Event before backing out at the last second. Ungar died in November 1998.
1. Average Joe Wins Millions (2003)
I imagine many poker players believe they can compete with the best of the best. Maybe you could get lucky, but it's nearly impossible for an average player to compete with WSOP legends. However, we saw that happen in the 2003 World Series of Poker.
It was only fitting that Chris Moneymaker would be a top poker player. You can't have a last name like that and not be a great player. He was only in the 2003 WSOP because he won a qualifier at an online poker site.
Moneymaker was an accountant, winning the qualifier on an $86 entry fee. No one expected him to be a threat.
In 2003, Chris @CMONEYMAKER Moneymaker won the #WSOP Main Event. There were 839 entrants in the Main Event that year. Moneymaker did the impossible by turning an $86 online satellite entry into $2.5M and gave hope to every one who watched his tournament finish. #WSOP2019 #WSOP50 pic.twitter.com/jMJ8g6A8ME

— PokerNews (@PokerNews) July 1, 2019
Moneymaker shocked everyone, winning the Main Event and earning $2.5 million. He outlasted three-time bracelet winner Sam Farha to claim the Main Event.
This was a top World Series of Poker moment for more than Moneymaker's win. ESPN expanded their coverage of the event, inventing the hole camera. The enhanced coverage led to more viewers.
Moneymaker showed that you don't need to be a poker expert to win the WSOP Main Event. Still, it's tough to win the World Series of Poker and our blog below talks about it more in depth.
Looking Back on the Best World Series of Poker Moments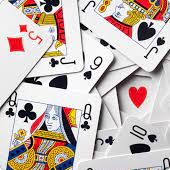 It's an honor to compete in the World Series of Poker. Some players are happy with the opportunity to compete, but others take it a step further with their performance.
These players left their mark with great WSOP moments, however.
We should continue to see players add to the great history of the WSOP. Do you think you can be the next Chris Moneymaker? I know some of you would love to try and replicate his feat.
AUGUST
Casino of the Month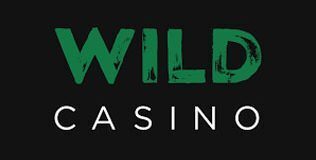 Welcome Bonus
250% up to $5,000
Read Review
Visit Site