Ranking the 6 Worst Players to Win NBA Finals MVP

The NBA Finals MVP should go to the best player in the NBA. After all, it's all about the best player on the championship-winning team. However, we've seen cases of an undeserving player winning the award.
This could happen for a few reasons. There may not have been a standout player in the NBA Finals, or there was a snub. Either way, these six players showed you don't need the best numbers to win NBA Finals MVP.
Why is this important? Because if you're betting on the NBA Finals MVP at the top NBA betting apps, you may want to consider all possible outcomes. It just might turn a silly bet into a logical one, and that could make you a lot of money.
Whether you're brushing up on how to bet on who will win the NBA Finals MVP, or just like NBA history, join me for a a look at the worst NBA Finals MVPs of all time.
6. Tony Parker (2007 NBA Finals)
The San Antonio Spurs entered the 2006-07 season on the heels of a dynasty-like run. They won the NBA Finals in three of the previous eight seasons and looked strong after a 58-24 record.
San Antonio cruised through the playoffs to make the NBA Finals. They faced off with the Cleveland Cavaliers, who were making their first Finals appearance in the LeBron James era.
Tony Parker kicked off the 2007 NBA Finals with a pair of strong performances.
| | | |
| --- | --- | --- |
| Stats | Game 1 | Game 2 |
| Points | 27 | 30 |
| Assists | 7 | 2 |
| Field Goal Shooting | 12-23 | 13-20 |
Parker wasn't as strong in Game 3, but his 17 points led the team. The Spurs held a commanding 3-0 series lead. San Antonio completed a four-game sweep with a one-point victory in Game 4. Parker had 24 points on 10-14 shooting.
He earned Finals MVP after averaging 24.5 points on an impressive 56.8 field goal percentage. Those numbers aren't terrible, but Parker is among the worst NBA finals MVP winners because he didn't do much else.
The point guard wasn't much of a playmaker, averaging 3.3 assists. He also didn't provide a significant impact on the defensive end. Scoring is the most important aspect, but I'd like to see more from an NBA Finals MVP.
Many people believe Tim Duncan should've won the 2007 NBA Finals MVP. Check out his numbers.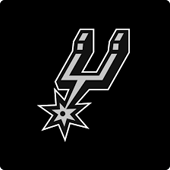 18.3 points
11.5 rebounds
3.8 assists
2.3 blocks
1.3 steals
He didn't have as many points, but Duncan was the better all-around player. His other stats would've justified winning Finals MVP with less than 20 points per game. The lack of all-around numbers is why Parker is one of the least impressive NBA Finals MVPs.
Parker can always take solace in knowing he's one of the best international NBA players.
5. Paul Pierce (2008 NBA Finals)
The 2008 Boston Celtics pulled off one of the greatest turnarounds in NBA history. Boston had the second-worst record in the 2006-07 season, but they acquired Kevin Garnett and Ray Allen ahead of the 2007-08 season.
Boston won a league-high 66 games in the 2007-08 season. That propelled them to an NBA Finals matchup against the Los Angeles Lakers.
The Celtics won the first two games of the series, but the Lakers responded with a Game 3 victory. Paul Pierce was the star player in Game 2, but his Game 3 performance was nowhere near NBA Finals MVP level.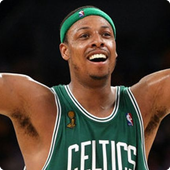 6 points
6 rebounds
3 assists
2-14 field goal shooting
It's only one game, but the Finals MVP should at least be average in every game. Those are the numbers of one of the worst NBA Finals MVPs. Boston had a big comeback in Game 4, but that was a team effort.
Pierce went off with 38 points and eight rebounds in Game 5, but the Celtics suffered a five-point loss. They closed out the series with a dominant 39-point victory.
The Celtics big three had an impressive NBA Finals performance, but Pierce earned Finals MVP after leading the team with 21.8 points. However, Allen averaged 20.3 points with much more efficient shooting.
Then we have Pierce robbing Ray Allen of a Finals MVP, in true Andre Igoudala fashion.

2008 NBA Finals.

Pierce: 21.8 PPG 4.5 RPG on 59 TS%
Allen: 20.3 PPG 5.0 RPG on 71 TS% pic.twitter.com/ddZJYEHiPo

— Vévo 🇨🇩 (@vevosuave) January 5, 2018
Pierce had his good and bad games in the NBA Finals, but Allen was more consistent. He scored between 16 and 26 points while shooting a better percentage. That's why many people give him the edge over Pierce.
Ultimately, Pierce is an NBA Finals MVP that shouldn't have won because of his efficiency and consistency. He had two amazing performances but struggled in Games 3 and 5. I want my NBA Finals MVP to shine in every game.
The numbers aren't terrible, but not Finals MVP worthy.
4. Kawhi Leonard (2014 NBA Finals)
The 2014 San Antonio Spurs reached the end of their prime, but they had enough left to make an NBA Finals run. After a devastating defeat in 2013, the Spurs were ready for redemption.
San Antonio had the best record in the league, as they faced the two-time defending champion Miami Heat in the NBA Finals. The Spurs used a big fourth-quarter comeback to win Game 1, but Miami bounced with a Game 2 victory.
Kawhi Leonard only had nine points in the first two games. However, he jumped into Finals MVP contention with a big Game 3.
The game that won Kawhi Leonard his first ever finals MVP. Game 3 of 2014 finals, 29 points on 10-13 shooting and outplayed LeBron James badly on both ends.

He was just 22 years of age pic.twitter.com/npBejY89Ny

— ᴠɪʟʟᴀɪɴ (@KAWHIsMJ) May 1, 2021
Leonard kept up his strong play with a game-high 20 points in the Spurs' 21-point victory. That moved them to the brink of another championship.
The Heat had an early lead in Game 5, but the Spurs overcame the deficit to win the NBA Finals. San Antonio had three future Hall of Famers, but a 22-year-old Leonard earned his first Finals MVP. Check out Leonard's numbers.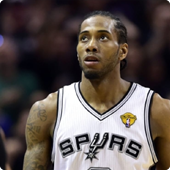 17.8 points
6.4 rebounds
2.0 assists
1.6 steals
1.2 blocks
61.2 field goal percentage
The scoring numbers aren't as strong as other Finals MVPs, but the overall numbers are enough to justify his low-scoring option. His case is similar to Tim Duncan's in 2007.
Honestly, I don't think anyone deserved to win over Leonard. Tony Parker led the team in scoring, but I'd take Leonard's all-around numbers. LeBron James was the best player in the series, but you aren't giving him the award.
Leonard is among the worst players to win NBA Finals MVP because his scoring numbers don't stand out like other Finals MVPs. I hate to hold that against him, but MVP winners have much better numbers in the past NBA finals.
3. Cedric Maxwell (1981 NBA Finals)
The Boston Celtics entered the 1981 NBA Finals as a massive favorite. They had the best record at 62-20, while the Houston Rockets went 40-42. Larry Bird and Robert Parish were the top players for Boston, but neither won Finals MVP.
Bird led the Celtics in scoring in Games 1 and 2, but it was a 1-1 series. Cedric Maxwell's double-double in Game 3 helped the Celtics take a 2-1 series lead.
Houston refused to go down without a fight. Despite a double-double from Maxwell and Parish, they picked up the Game 4 victory. In Game 5, Maxwell left his mark with a dominant performance.
Game 5. 1981 NBA Finals. The game that won Cedric Maxwell the Finals MVP: https://t.co/GUCgBQFeLp pic.twitter.com/E1zwGkUwm6

— Honest☘️Larry (@HonestLarry1) December 6, 2021
Boston took control of the series after Maxwell's 28 points and 15 rebounds led them to a Game 5 victory. Boston captured the 1981 NBA Finals with an 11-point road victory in Game 5.
Maxwell earned Finals MVP after averaging 17.7 points and 9.5 rebounds. He was also efficient from the field, knocking down 56.8 percent of his shots.
This is a similar situation to Kawhi Leonard. Maxwell's numbers don't scream Finals MVP, but I can't find anyone that deserved it over him. Moses Malone averaged 22.2 points and 16.3 rebounds, but you aren't giving it to a Rockets player.
Take a look at the numbers for Bird and Parish.
| | | |
| --- | --- | --- |
| Stats | Larry Bird | Robert Parish |
| Points | 15.3 | 15.0 |
| Rebounds | 15.3 | 7.7 |
| Assists | 7.0 | 1.0 |
| Field Goal Percentage | 41.9 | 50.6 |
Bird led the Celtics in rebounding, assists, and steals. His all-around numbers are worth consideration, but he had fewer points while shooting 15 percent worse than Maxwell. That's where Maxwell has the edge.
Maxwell remains one of the worst NBA finals MVP winners, but we'd probably say the same if Bird won. There weren't many options for the 1981 NBA Finals.
2. Andre Iguodala (2015 NBA Finals)
The 2014-15 Golden State Warriors sort of came out of nowhere to contend for the NBA Finals. Their preseason odds helped make them one of the most surprising NBA Finals winners we've ever seen. Golden State had a few star players, but Andre Iguodala wasn't one of them.
Stephen Curry, Klay Thompson, and LeBron James had big performances in three games. The Cleveland Cavaliers held a 2-1 series lead, and the Warriors opted to move Iguodala into the starting lineup.
The move worked wonders, as the Warriors won three straight games to win their first NBA Finals in franchise history. Iguodala had 22 points in Game 6, but his overall numbers aren't what you'd expect from a Finals MVP.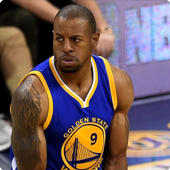 16.3 points
5.8 rebounds
4.0 assists
1.3 steals
52.1 field goal percentage
It's hard to justify Iguodala not being one of the worst NBA Finals MVPs. Many people believe his defense on James helped him win Finals MVP, but it couldn't have been that good with James averaging 35/13/9.
There's no doubt that Stephen Curry was the best player on the Warriors. Curry won regular-season MVP, and he should've added Finals MVP to his resume. After all, Curry averaged 26.0 points and 6.3 assists.
It's hard to imagine a player on the losing team winning Finals MVP, but James had a strong case.
All the 2015 Iguodala/ Curry Finals MVP talk is whatever because LeBron should've won it. He averaged like 36-13-9 and took it six with Dellavedova and Henny Smith as his next two options.

— Josh Eberley 🇨🇦 (@JoshEberley) October 8, 2020
Iguodala may have slowed James in Game 4, but he was no match for him in Games 5 and 6. I know the Cavaliers lost those games, but James was an assist short of back-to-back 30-point triple-doubles.
There's an argument for Curry and James winning the 2015 Finals MVP. In turn, Iguodala is one of the worst players to win NBA Finals MVP. His numbers don't reflect the best player on a championship team.
1. Wes Unseld (1978 NBA Finals)
The Washington Bullets were one of the top teams in the 1970s. They made the NBA Finals four times from 1971 to 1979, but they only picked up one championship. Wes Unseld was the Finals MVP, but the numbers don't back it up.
The 1978 NBA Finals was a competitive seven-game series between the Bullets and Seattle Supersonics. The first five games didn't have a winning margin higher than eight points.
Unseld had a double-double in Games 4 and 5, but Seattle held a 3-2 series lead. Washington stayed alive with a 35-point victory in Game 6. The Bullets won Game 7 to win their first championship in franchise history.
Before we look at Unseld's numbers, check out the numbers for Elvin Hayes and Bob Dandridge.
| | | |
| --- | --- | --- |
| Stats | Elvin Hayes | Bob Dandridge |
| Points | 20.7 | 20.4 |
| Rebounds | 11.9 | 7.0 |
| Assists | 1.4 | 4.1 |
| Steals | 1.6 | 1.0 |
Both players played a starring role but lost the Finals MVP to Unseld. Unseld won Finals MVP by averaging 9.0 points, 11.7 rebounds, and 3.9 assists. I wish I could say more, but those were his numbers.
It doesn't take a diehard NBA fan to know Unseld didn't deserve the Finals MVP over Hayes or Dandridge. There's no doubt Unseld is among the worst NBA Finals MVPs. His nine points per game aren't enough to justify Finals MVP.
Unseld is one of two players in NBA history to win MVP as a rookie, but Finals MVP shouldn't be on his resume.
It'd be nice to debate whether Hayes or Dandridge deserved Finals MVP. I'd give Hayes a slight edge, but both players deserved the award. You won't find many people that support Unseld for Finals MVP.
I can't imagine those numbers winning Finals MVP in this era.
How History Can Help You Bet on the NBA Finals MVP
The history of NBA Finals MVP tells us that it's possible to see a longshot win the award. These players might not have numbers worthy of winning Finals MVP, but it won't matter if your longshot bet pays off.
We've seen instances of an NBA Finals without a star player. Then, you have the players that truly don't deserve Finals MVP. Those players top the list of worst NBA Finals MVPs. I'd always advise you to pick a player from the team you believe will win.