Ranking the 6 Worst Players in Big Brother History

Big Brother features 12 to 16 houseguests vying for the grand prize. Everyone walks into the house with their eye on the prize, but some players embarrass themselves with their performance.
A few things go into being a terrible Big Brother player. An early eviction is usually a part of it, but we'll see players that made it far on this list. It's just that these players did nothing during their season.
Before you bet on the next big winner at the top entertainment betting websites, it might be good to go over the kind of players you'll want to avoid. To help out, here is my list of the worst Big Brother players of all time.
6. Victoria Rafaeli (Big Brother 16)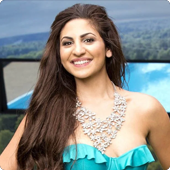 Victoria Rafaeli was an afterthought for all of Big Brother 16. She went on the block in Week 1, but Big Brother 16 featured the battle of the block. Two pairs would compete against each other, with the winner removing themselves from the block.
Victoria won the battle of the block in Week 1 to save herself. She went on the block again in Week 4 but "won" the power of veto.
The competition eliminated players after each round, and they got a prize. Victoria finished second, but the winner, Caleb Reynolds, opted to take a cash prize instead of the power of veto.
Victoria took herself off the block, but that was the extent of her success in Big Brother 16. From there, she became everyone's favorite pawn. She was on the block on eviction night for the final six evictions. She holds the record for consecutive nominations and overall with ten.
No one had an issue putting her on the block because they knew she couldn't win anything. Also, no one was wasting a head of household on Victoria, so she was safe.
Ultimately, Victoria made the final three and should've made the final two. Cody Calafiore stayed loyal to Derrick Levasseur, taking him to the final two. Many people criticized this move because Cody would've had a guaranteed victory over Victoria.
The biggest issue for Victoria in Big Brother 16 was her lack of awareness. She wasn't in an alliance and had little perception of what was happening around her. That was great for the other houseguests, but it did little for her game.
It's impressive to say you made it to the final three of Big Brother, but how much respect should we give Victoria's game? She did very little to make it to the end.
5. Devin Shepherd (Big Brother 16)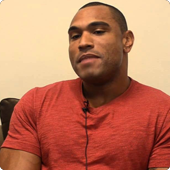 Devin Shepherd's stay on Big Brother 16 was much shorter than Victoria Rafaeli's. Saying that it featured much more action. Devin was in a good spot after joining the Bomb Squad alliance. His alliance held power in Week 1, and Devin won head of household in Week 2.
He went into the week planning to target Brittany Martinez. However, his alliance members wanted Paolo Shea to leave the house. The differing views caused a rift between Devin and his alliance.
After Devin won the power of veto, Brittany convinced him to use the power of veto on her. Devin removed her from the block, nominating his alliance member, Zach Rance, in her place. That led to an explosive power of veto meeting.
From there, Devin was everyone's target. He wasn't initially on the block in Week 3 because the houseguests knew he could win the power of veto. Ultimately, Devin had a chance to compete after a random draw allowed him to play in the competition.
It was all for not, as Donny Thompson knocked him out, winning the power of veto. Donny used the power of veto, with the head of house Derrick Levasseur nominating Devin. He went home with an 11-0 vote.
Devin was all over the place in his short time in the Big Brother house. He would say one thing then do another and wouldn't console his alliance. He exposed himself as untrustworthy, leading to everyone turning against him.
It's unfortunate because he was in a good spot in Week 1. The Bomb Squad eventually reformed into The Detonators. That alliance was much more successful, with three players making the final five.
It's possible Devin could've been a part of it if not for a terrible head of household reign.
4. Derek Frazier (Big Brother 23)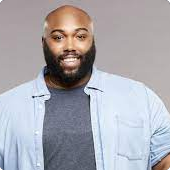 Everyone will remember Big Brother 23 for The Cookout dominating the game. They had a historic run, with all six players making the final six. However, not all their members played a good game, with Derek Frazier playing one of the worst.
Tiffany Mitchell formed The Cookout alliance, including Derek Frazier, to crown the first African American winner in Big Brother U.S. history.
Derek didn't find himself in danger early in the game. A big reason for that was his terrible history in competitions. He wasn't close to winning anything, so no one felt the need to target him. Derek was on the block in Week 6, receiving one eviction vote.
He didn't need to do anything, as other Cookout members carried him to the final six. Once there, Xavier Prather realized taking Derek to the final two would ensure a victory. Xavier was one of the best players, while Derek did nothing.
Derek made the final three with Xavier and Azah Awasum. He was in a good spot, with both players likely taking him to the final two. However, he nearly ruined that by alienating Azah. Xavier won the final head of household, taking Derek to the final two.
In his final two speech, Derek tried to talk about his "great" game and proclaimed he created The Cookout. The jury didn't buy it, as Xavier won with a 9-0 vote.
Derek is higher on this list than someone like Victoria because he thought he played a good game. However, that was far from the truth. He didn't win any competitions and had little to no impact on the game's social aspect.
If it wasn't for The Cookout, there's a good chance he doesn't make it to the end.
3. Jozea Flores (Big Brother 18)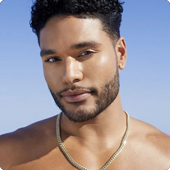 Big Brother 18 featured 12 new houseguests with four returning houseguests. Jozea Flores was one of the new houseguests who wanted to target the returning players. His plan wasn't looking good when returning player Nicole Franzel won the first head of household.
Jozea's downfall began when he went to Da'Vonne Rogers and told her about targeting the returning players. The only problem was that Da'Vonne was one of those players. Therefore, it made sense for her to target him.
Then, he told Victor Arroyo about his plan. Victor was a new houseguest, but he grew close to Nicole, telling her about the plan. Jozea went on the block with Paulie Calafiore.
Following the power of veto, Jozea called a house meeting with half the house to talk about his plan.
Half the people in the room weren't on his side, so his plan seemed odd. He was preaching to people that wanted him gone. Jozea believed he had the votes to say despite sitting on the block on eviction night. He honestly thought he was running the house.
That didn't last as Jozea went home in a 7-4 vote. His eviction was welcome for fans, who grew tired of him.
A few things go into him being a terrible player, but the worst had to be revealing his plan to Da'Vonne. Why would you tell a player you're going after their group? Obviously, they're going to target you.
It didn't help that Jozea thought he was in a perfect position. He once considered himself "The Messiah." That was one of his many delusional moments in Big Brother 18.
He had a chance to return to the house but lost in the battle-back competition.
2. Jacob Heald (Big Brother 9)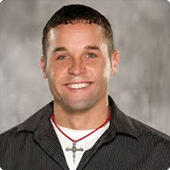 Big Brother 9 is a mostly forgotten season because it didn't occur during the Summer months. That's why many people might not remember Jacob Heald as one of the worst players in Big Brother history.
This season featured a different twist. Instead of playing the game as individuals, they started as pairs.
Jacob's partner was Sharon Obermueller. Jen Diturno and Parker Somerville won the first head of household. Instead of your typical Big Brother week, the head of household had the sole power to evict one pair.
After the head of household competition, Jacob talked to a few houseguests. He told them that he didn't like Parker because he heard he was a snake. Jen was among the people he included in this conversation.
Of course, Jen immediately went to her partner, Parker, to tell her this information. Jen wanted to clear the air because if someone targets Parker, she is a target.
Parker confronted Jacob about it, but he wouldn't reveal who called him a snake. In reality, no one said it, as Jacob made it up.
It was easy for Jen & Parker to evict Jacob & Sharon. It was brutal for Sharon, but she had another chance after another houseguest willingly left the house. This marked the end of Jacob's game.
What's so dumb about this whole situation is it was completely avoidable. Adam Jasinski and Sheila Kennedy were at odds with each other from the start. They were the easy pair to evict. That was until Jacob randomly decided to talk bad about the head of household.
I'd say a good betting tip is don't back a player that goes after the head of household. It typically leads to their eviction.
1. Lawon Exum (Big Brother 13)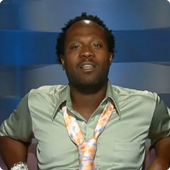 In Big Brother, it's not often you'll find a player willing to go on the block. It's almost impossible to find someone that wants to be evicted, but that's what we have with Lawon Exum.
Big Brother 13 featured ten new houseguests and six returning houseguests. Lawon was in The Regulators alliance, but his other three alliance members went home in the first three weeks.
Following the eviction of Brendon Villegas in Week 4, Julie Chen revealed that the next evicted houseguest would have the opportunity to return to the game. Kalia Booker, an ally of Lawon, won the head of household.
Kalia put Jeff Schroeder and Rachel Reilly on the block. When Jeff won the power of veto, Kaila needed a new nominee. Not only did Lawon offer to go on the block, but he said he would go home. He believed he would return to the house with some sort of advantage.
The house honored his wish. He went home with a unanimous vote, but then came the announcement. Julie revealed that Lawon would battle Brendon with a chance to return to the house.
It wasn't close as Brendon dominated the competition, winning his way back into the house. Meanwhile, Lawon's plan backfired as he went home.
Sometimes, being a pawn is okay in Big Brother, but I would never advise a player to go home willingly. That's a terrible strategy, and I've never seen it pay off. The odds are not on your side with that decision.
It'll also earn you a spot at the top of the list for worst Big Brother players. For future bettors, always avoid a player willing to put themselves in this position.
Avoid Bad Players When Betting on Big Brother
Betting on Big Brother is tough initially because we don't know how the houseguests will play. However, it doesn't take long to determine which players are good and bad. In this case, we talked about the terrible players.
Typically, it doesn't take long to find those. They stick out like a sore thumb, and we see them go home early. Some players can slide through the game, but I wouldn't bet on them to win.
Now that we've talked about the worst Big Brother players, hopefully, you know what types of players to avoid when betting on the show. For the best spots to check out to place bets, be sure to visit the top Big Brother betting sites.
Big Brother Betting Sites