8 Worst NBA MVP Snubs Ever – Michael Jordan and More

The NBA MVP is the most prestigious honor among regular-season awards. The award reflects the most valuable player from the regular season. It should recognize the best player that season, but that's not always the case.
We've seen instances of great players missing out on MVP while not-so-deserving players won the award. Most people consider that an NBA MVP snub.
Deserving players getting passed over can impact the better realm. You might bet on a player you think is a lock, only to see that money go wasted due to poor voting. You won't always be able to project that perfectly, but reflecting on history is a good start.
So, who are the biggest NBA MVP snubs? Let's check out the eight worst in history.
8. LeBron James (2011)
LeBron James entered the 2010-2011 season on the heels of back-to-back MVPs. However, he faced much scrutiny after leaving the Cleveland Cavaliers for the Miami Heat. It was one of the best NBA free agent signings in NBA history, but the move didn't sit well with fans.
James entered the season as one of the top MVP contenders. He had (+300) odds to win, while the Miami Heat were the NBA Finals favorite. James went on to have a spectacular season, leading the Heat to 58 wins.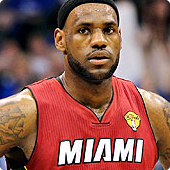 26.7 points
7.5 rebounds
7.0 assists
1.6 steals
51.0 field goal percentage
Ultimately, 22-year-old Derrick Rose became the youngest MVP in NBA history. Rose led the Bulls on a late-season surge, dropping their NBA Finals odds from (+1600) to (+400). Rose entered the season with (+2500) MVP odds.
James is a top NBA MVP snub because his numbers were better than Rose's. Rose had more assists and a higher three-point percentage, but that's all. James also won four fewer games than Rose.
Voter fatigue likely played a factor. James was coming off two straight MVPs, and Rose was the flashy young star.
Still, the numbers show James was better than Rose.
Had James won the 2011 MVP, it would've come amidst a stretch of five straight MVPs. That's not bad for one of the best of all time.
7. Chris Paul (2008)
Longshot bettors may have won big with Derrick Rose winning the 2011 NBA MVP, but they couldn't have been happy with Chris Paul losing in 2008. Paul had +2500 preseason MVP odds at some of the best online sports betting sites.
Paul's New Orleans Hornets team opened with (+5000) odds, but he led them to a 56-26 record and the No. 2 seed in the Western Conference. The Hornets' odds were down to (+1200).
Paul averaged 21.1 points while leading the NBA with 11.6 assists and 2.7 steals per game. He finished second in MVP voting to Kobe Bryant. This was Bryant's only MVP of his career, but it should've gone to Paul.
Chris Paul had a hell of a 2008 year. Runner-up in MVP voting behind Kobe Bryant. pic.twitter.com/5Gx9x2k1Ys

— ThrowbackHoops (@ThrowbackHoops) November 7, 2020
Bryant's legacy deserves at least one MVP, and we'll discuss it later. However, the 2007-08 season shouldn't have been his MVP season. Bryant had more points and rebounds, but Paul was better in every other category.
Paul also had a distinct edge in the advanced numbers. He had a higher win share, PER, box plus/minus, and value over replacement player. I imagine it was a tough day for bettors who used the top NBA sportsbooks to wager on Paul winning MVP. Bryant was one of the preseason favorites at (+300).
Honestly, you could argue LeBron James deserved the 2008 MVP over Bryant. Either way, Bryant wasn't the top player in the 2007-08 season. It's too bad Paul is one of the worst NBA MVP snubs.
6. Kobe Bryant (2006)
Kobe Bryant may not have deserved the 2008 NBA MVP, but he should've won in 2006. There aren't official odds for the 2006 MVP, but I imagine Bryant was one of the favorites. After all, he was in the prime of his career.
The 2005-06 season was the best of Bryant's career. He averaged a career-high 35.4 points, 5.3 rebounds, and 4.5 assists. His points per game rank top 10 all time. This season also included his 81-point game against the Toronto Raptors.
There's no doubt this game ranks first among the best performances of Kobe Bryant's career. Unfortunately, it wasn't enough to earn him MVP.
Steve Nash won his second straight NBA MVP. Many people believed he didn't deserve to win the 2005 NBA MVP, which wasn't much better in 2006.
The Phoenix Suns opened with the third-best odds to win the 2006 NBA Finals. Phoenix essentially lived up to expectations, finishing second in the Western Conference. They won nine more games than the No. 6 seed Lakers.
That's the only advantage Nash had over Bryant. Nash averaged 18.8 points and 10.5 assists. What's crazy about this NBA MVP snub is Bryant didn't finish second in MVP voting. He was fourth, behind LeBron James and Dirk Nowitzki.
The only reason this isn't higher is that the Lakers played well below expectation. Still, Bryant had the numbers to win MVP.
5. Shaquille O'Neal (2001)
Shaquille O'Neal was riding high ahead of the 2000-01 season. He was coming off his first NBA MVP and Championship. O'Neal was Finals MVP after posting one of the best NBA player performances in Finals history.
The Los Angeles Lakers entered the season as the NBA Finals favorite, and O'Neal likely was one of the favorites to win MVP. After all, he was the best player on the best team. The Lakers earned the No. 2 seed behind a tremendous season from O'Neal.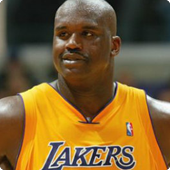 28.7 points
12.8 rebounds
3.7 assists
2.8 blocks
57.2 field goal percentage
O'Neal's numbers weren't as strong as the 1999-00 season, but he still should've won MVP. Instead, that honor went to Allen Iverson. Iverson led the league with 31.1 points and 2.5 steals per game. The Philadelphia 76ers matched the Lakers' 58 wins.
O'Neal was much more efficient than Iverson. He played fewer minutes while posting a higher field goal percentage. He also played in a tougher Western Conference. Iverson posted his big numbers against a weak Eastern Conference.
There was likely some voter fatigue with his MVP snub. Everyone held O'Neal and the Lakers to a higher standard. Still, he was a better all-around player than Iverson.
Ultimately, O'Neal had the last laugh, winning the NBA Finals over Iverson and the 76ers.
4. Shaquille O'Neal (2005)
Shaquille O'Neal should've won back-to-back MVPs in 2000 and 2001, but his worst NBA MVP snub was in 2005. O'Neal was in his first season with the Miami Heat after a long feud with Kobe Bryant led to him leaving the Los Angeles Lakers.
The Heat had (+2200) odds to win the NBA Finals ahead of the 2004-05 season. They steadily improved behind strong play from O'Neal. Miami finished with the best record in the Eastern Conference at 59-23.
The issue was the Phoenix Suns finished with the best record at 62-20. Phoenix opened the season with (+10000) odds, so this season came out of nowhere. It also helped Steve Nash steal MVP from O'Neal.
Steve Nash beat Shaq for MVP in 2005 averaging 15pts & 11ast. Shaq averaged 23pts & 11rebounds. Suns went 62-20. Heat went 59-23. #FalseMVP

— Bjorn Ironside King Of Kings (@duchendanell) September 18, 2020
Nash won MVP in one of the closest votes ever. He earned 65 first-place votes, only seven more than O'Neal.
It was a big surprise considering he averaged 15.5 points and 11.5 assists. Meanwhile, O'Neal had 22.9 points and 10.4 rebounds. He also led the NBA with a 60.1 field goal percentage. There wasn't much more he could do to win MVP.
O'Neal posted better numbers, while the Suns had a slightly better record. Ultimately, the votes went Nash's way because Phoenix was the surprise of the 2004-05 season. In terms of individual numbers, O'Neal deserved to win.
He has the misfortune of being one of the biggest NBA MVP snubs twice.
3. Kareem Abdul-Jabbar (1973)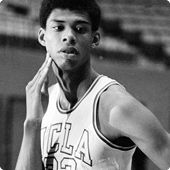 In the 1970s, players voted for the league MVP. That led to a questionable decision, as Kareem Abdul-Jabbar fell short of winning the 1973 NBA MVP.
We've talked about voter fatigue playing a factor in the top NBA MVP snubs. Well, that applies here as Abdul-Jabbar won the previous two MVPs. It would take a lot for him to win a third in a row.
He had another great season, averaging 30.2 points, 16.1 rebounds, and 5.0 assists. His Milwaukee Bucks won 60 games, but it wasn't enough for Abdul-Jabbar to win MVP.
1973 NBA MVP Voting:

1) Dave Cowens: 20.5-16.2, 45%, 68-14 W/L
2) Kareem: 30.2-16.1, 55%, 60-22 W/L

Kareem was a 6x MVP and should've won *at least* one more.

— Jay (@JayCanada10) February 5, 2022
Dave Cowens won his only MVP after leading the Boston Celtics to a league-high 68 wins. Obviously, team success is a significant factor in the MVP battle, but the individual numbers were too good for Abdul-Jabbar not to win the MVP.
He had 0.1 less rebounds per game, and his free-throw percentage was lower, but that's it. Abdul-Jabbar averaged ten more points and shot 10 percent better from the field.
His win share was nearly ten better than Cowens. That's the biggest discrepancy between a second-place finisher over the MVP winner in the history of the NBA. Advanced stats likely weren't a big thing in 1973 but still.
If the voting involved more than just players, Abdul-Jabbar likely wouldn't have been an NBA MVP snub. The six-time NBA MVP should have at least one more to his resume.
2. Michael Jordan (1997)
Perhaps the most famous NBA MVP snub was Michael Jordan in 1997. Unsurprisingly, the Chicago Bulls entered the season as a big favorite to win the NBA Finals. Jordan was going for his second straight MVP and fourth overall.
Chicago lived up to the preseason hype, winning a league-high 69 games. Jordan was the driving force behind their success, but he finished second in MVP voting. Check out his numbers compared to MVP Karl Malone.
| | | |
| --- | --- | --- |
| Stats | Michael Jordan | Karl Malone |
| Points | 29.6 | 27.4 |
| Rebounds | 5.9 | 9.9 |
| Assists | 4.3 | 4.5 |
| Steals | 1.7 | 1.4 |
| Win Share | 18.3 | 16.7 |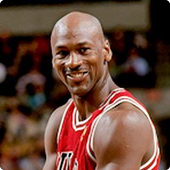 The numbers are close enough to justify either player winning. However, the Bulls' record should've been enough to give Jordan the edge. Not to mention, he had the edge in the advanced numbers.
Many people say this wasn't a battle of Jordan vs. Malone. Instead, Jordan was competing against himself.
Jordan was spectacular in his first two seasons after his baseball stint. His numbers were slightly better, while the Bulls won more games. Jordan would've needed to post better numbers to overcome voter fatigue.
Like Shaquille O'Neal in 2001, Jordan had his revenge in the NBA Finals. Jordan defeated Malone's Utah Jazz to win his fifth NBA Finals. He outdueled Malone to win Finals MVP.
Many believe Jordan won the 1998 MVP as an apology for his 1997 NBA MVP snub.
1. Wilt Chamberlain (1962)
Wilt Chamberlain posted out-of-this-world numbers during his NBA career. Chamberlain won four MVPs but failed to win the award in the best season of his career.
He led the NBA in scoring and rebounds in his first two seasons, but that was nothing compared to his 1961-62 season. Chamberlain set an NBA record with 50.4 points per game. He also led the league with 25.7 rebounds per game. This was the same season Chamberlain scored an NBA record of 100 points.
The Philadelphia Warriors finished second in the Eastern Division, 11 games behind the Boston Celtics. That led to Celtics center Bill Russell winning MVP over Chamberlain.
Russell had an impressive season, averaging 18.9 points, 23.6 rebounds, and 4.5 assists. However, it was nowhere near as impressive as Chamberlain.
They didn't record defensive stats in this era, and many have talked about Russell being one of the best defensive players ever. Still, would he average enough blocks and steals to outweigh Chamberlain's offensive accolades?
Honestly, you can argue Oscar Robertson deserved MVP over Russell. He became the first player in NBA history to average a triple-double.
Ultimately, there's no way Chamberlain shouldn't have won the 1962 NBA MVP. His season has to be one of the greatest in NBA history. It's fair to wonder why the players voted for Russell over him.
Why NBA MVP Snubs Matter for Sports Betting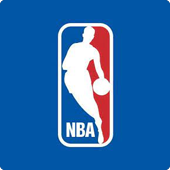 Every NBA player would love to win regular-season MVP, but there are times when the voting panel doesn't recognize a great season. That's where you find NBA MVP snubs.
A betting trend we've identified is voter fatigue going against a top MVP contender. It might be wise to fade a player coming off back-to-back MVPs. It would take more than usual to win another MVP.
I'd factor team success for a longshot pick. The best player of the best team will always have consideration, so that's a good way to find value.