Ranking the 10 Worst Busts in MLB Draft History

The MLB draft is unique from other sports. You'll often see players drafted straight from high school, spending years in the minors. The MLB rarely has cases of players going directly from the draft to the majors.
Theoretically, this should help players develop into major league players. Unfortunately, we've seen many top picks not pan out, becoming MLB draft failures.
Who are the biggest MLB draft busts? These ten players entered the draft with superstar potential but never lived up to the hype. Here are the biggest MLB draft busts of all time.
10. Donavan Tate, OF, San Diego Padres
Donavan Tate was a two-sport star in high school. He was a star quarterback and outfielder for Cartersville High. The plan was for Tate to attend North Carolina, but the San Diego Padres offered a big signing bonus.
Tate accepted the bonus as the No. 3 pick in the 2009 MLB draft. San Diego believed Tate would be the next Andruw Jones. The same Jones that won 10 Gold Gloves and made five All-Star Game appearances. Unfortunately, the injuries quickly piled up for Tate, which you can view below.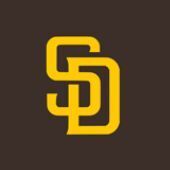 Sports Hernia
Broken Jaw
Sprained Shoulder
Tate only played 64 minor league games in 2010 and 2011. It worsened when he received a 50-game suspension for violating the substance abuse policy. He was quickly moving towards being one of the worst MLB busts ever.
San Diego finally released him after the 2015 season. The Los Angeles Dodgers signed him to a minor league deal, but he never made the majors.
He spent six years in the minors, batting .226 with 10 home runs and 104 RBIs in 299 games. Tate recorded 351 strikeouts in his career. Tate ultimately went to Arizona to play quarterback in 2017 but only appeared in one game.
9. Shawn Abner, OF, New York Mets
Like Donavan Tate, Shawn Abner was a two-sport star in high school. He played center field for the Mechanicsburg Area High School in Philadelphia. The New York Mets had high hopes for Abner, making him the No. 1 pick in the 1984 MLB Draft.
The draft didn't feature many great players, but the Mets passed on Mark McGwire. We recognize that as one of the biggest draft mistakes from a U.S. sports team.
Abner wasn't terrible in the minors, hitting over .265 in his three seasons in the Mets minor league system. He didn't develop as quickly as the Mets hoped, and they traded him to the San Diego Padres in 1987.
Happy 56th bday Shawn Abner! A day for prospects who didn't pan out! Abner was taken 1st overall by the Mets in 1984. Hit .301 with .827 OPS in A Ball in 1985 & .301 with .821 OPS at AAA in 1987. Was in the Kevin McReynolds trade & made MLB with Padres. Hit .227 11 71 .591 career pic.twitter.com/XQBLN4fzKS

— Scott F (@TheFrizz87) June 18, 2022
Abner spent six years in the majors with the Padres, California Angels, and Chicago White Sox. He was a bottom-of-the-lineup player that couldn't hit for power and struggled to reach base. That's a good recipe for one of the worst MLB draft busts.
He had 11 home runs and 71 RBIs in his six-year career. Abner's final season was his best, hitting .279 with the White Sox. He injured his knee the following season, ending his MLB career at 26 years old.
8. Todd Van Poppel, P, Oakland Athletics
There was a ton of hype surrounding Todd Van Poppel in the late 1980s. He drew Nolan Ryan comparisons after posting an 11-3 record with a 0.97 ERA and 170 strikeouts in his final high school season.
The Atlanta Braves considered taking him No. 1, but Van Poppel didn't want to play for the team. They took future Hall of Famer Chipper Jones, while Van Poppel went No. 14 to the Oakland Athletics.
Todd Van Poppel

Drafted by the Oakland Athletics in the 1st round (14th) of the 1990 MLB June Amateur Draft from James W. Martin HS (Arlington, TX). pic.twitter.com/fLbN7EgJZE

— Scouting_Baseball (@scoutingbasebl) December 24, 2021
He signed a unique contract that only allowed for limited appearances in the minor leagues. That lack of development played a significant factor in him being one of the biggest MLB draft busts ever.
Van Poppel had a 4.90 ERA in Triple-A before joining the Athletics in 1993. His Oakland tenure was as rough as you could imagine. He spent five years with the team, recording a 5.75 ERA and 1.58 WHIP.
The Athletics released him midway through the 1996 season. Van Poppel did stick around, playing for five teams through 2004. He had a pair of quality years with the Chicago Cubs as a bullpen pitcher.
He can take solace in knowing he had an 11-year career. Still, we have to recognize him as one of the biggest busts in MLB history.
7. Steve Chilcott, C, New York Mets
Look away, New York Mets fans. Twenty years before whiffing on Shawn Abner, they made the poor decision to take Steve Chilcott with the No. 1 pick in the 1966 MLB draft.
Chilcott had a rough start to his minor league career, batting .177 with one home run and 10 RBIs in 39 games. Surprisingly, we saw a much better player in 1967. With these strong numbers, he was the Mets' Single-A team star player.
.290 batting average
6 home runs
45 RBIs
33 walks
37 strikeouts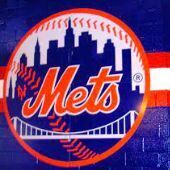 Unfortunately, he dislocated his shoulder after diving back to second base on a pickoff attempt. That ended his season and marked the start of him being one of the biggest busts in MLB history.
Chilcott wasn't the same player after the injury. He only played 26 games over the next two seasons, recording a .218 batting average with two home runs and 13 RBIs.
The Mets released him following the 1971 season. Chilcott signed with the New York Yankees but only played 24 games with the Yankees' minor league system. That marked the end of his professional career.
He's one of three No. 1 picks to never play in the majors.
6. David Clyde, P, Texas Rangers
We often associate the biggest MLB draft busts with injuries and lack of production. David Clyde's case is unique from others because management played a key factor in him being an MLB draft bust.
The Texas Rangers selected the pitcher with the No. 1 pick in the 1973 MLB draft. The plan was for Clyde to make two starts in the majors before sending him to the minors.
However, Rangers owner Bob Short felt keeping Clyde on the big-league roster would bring in more money. The move was terrible for his development.
Selected 1st overall in the 1973 amateur draft, David Clyde receives a $125K ($725K 2022) signing bonus

Together w/ being rushed to the big leagues, struggling w/ ML lifestyle and an injury, Clyde finished his career by 1979 at 18-33 and 4.63 ERA#davidclyde pic.twitter.com/dDhGNaMOqA

— Retro Baseball (@baseball_retro) July 7, 2022
Clyde pitched right out of high school, so it didn't surprise anyone to see him struggle. He had a 4.70 ERA and 1.34 WHIP in his first two seasons. Texas finally sent him to the minors in 1975. He had a solid season in Double-A, but there was too much damage.
He pitched in 39 Triple-A games in 1976 and 1977. Clyde had a 7.26 ERA across the two seasons and had a WHIP over 2.00.
Clyde spent two years with the Cleveland Indians, but his career ended in 1979. Being rushed into the majors led to injuries. A better plan could've prevented him from being one of the worst MLB draft busts.
5. Bryan Bullington, P, Pittsburgh Pirates
The Pittsburgh Pirates threw everyone for a loop, taking Bryan Bullington with the No. 1 pick in the 2022 MLB draft. The top US betting sites likely didn't see it coming, as Bullington was a pitcher from Ball State University.
Unfortunately, you could see Bullington being one of the biggest MLB draft busts ever. Bullington posted impressive numbers in the minors, holding a 3.88 ERA in Triple-A in 2004.
He pitched one game for the Pirates in 2005 before undergoing shoulder surgery. Bullington missed the 2006 season. He looked impressive in his return, but shoulder discomfort led to a rough season.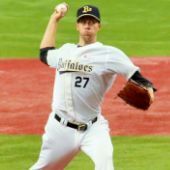 0-3
5.29 ERA
71 WHIP
5 walks
7 strikeouts
That marked the end of his Pirates career. They designated him for assignment in 2008, leading to Bullington joining the Cleveland Indians. He made a combined 20 appearances over the next three seasons for three teams.
His career ended after recording a 6.12 ERA with the Kansas City Royals in 2010. He scored the only major league win of his career with Kansas City.
Injuries certainly played a factor, but the Pirates should've gone differently from the start. They took Bullington over Zack Greinke and Prince Fielder.
4. Danny Goodwin, C, Chicago White Sox
Danny Goodwin is the only player in MLB history to go No. 1 in two drafts. How did that happen? He attended college after being the top pick in the 1971 MLB draft. The California Angels selected him four years later with the No. 1 pick.
Goodwin was too good for Triple-A, but he couldn't produce in the majors. He spent six seasons in Triple-A, hitting .308 with 94 home runs and 461 RBIs. Those numbers are far from bust material but never carried to the MLB.
He spent three seasons with the Angels, recording a .226 batting average with three home runs and 18 RBIs.
Danny Goodwin is the only person to be drafted first overall in the Major League draft in two separate drafts. He was initially drafted first overall by the Chicago White Sox in 1971
The California Angels selected him first overall pick in 1975. pic.twitter.com/YGr7CSUCFf

— The High And Inside Podcast (@High_and_Inside) June 28, 2020
The Angels traded him to the Minnesota Twins ahead of the 1979 season. He also never succeeded as a catcher, prompting the Twins to move him to first base.
Goodwin was a little better in Minnesota, but it was nothing special. They released him after three seasons. Goodwin spent the final season of his career with the Oakland Athletics, retiring before he turned 30.
You would think a two-time first overall pick would have a great career. That was far from the truth, as my MLB bust rankings have him in the top five.
3. Matt Bush, P/SS, San Diego Padres
Matt Bush was a star shortstop and pitcher in high school. He had a .450 batting average while holding a 0.73 ERA. It was the perfect storm when his hometown San Diego Padres selected him with the No. 1 pick in the 2004 MLB draft.
His status as one of the biggest MLB draft busts of all time started with a suspension before reaching the field. Bush began his career as a shortstop, but the Padres transitioned him to pitcher after a rough three years. Check out his minor league numbers as a hitter.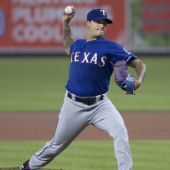 .219 batting average
3 home runs
70 RBIs
71 walks
136 strikeouts
He didn't pitch from August 2007 to 2010 after undergoing Tommy John Surgery. San Diego released him after he assaulted two high school girls. Bush went to the Toronto Blue Jays, but they released him after an altercation with a woman.
Eventually, he made his major league debut with the Texas Rangers in 2016. He has been a bullpen pitcher with the Rangers, holding a 3.50 ERA and 1.24 WHIP. Bush's off-field issues prevented him from being a star.
2. Clint Hartung, P/OF, New York Giants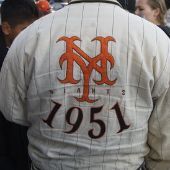 Have you heard of Clint Hartung? I won't blame you if you're unfamiliar with him because he played in the 1940s. He found himself on the MLB's radar after going 25-0 with a .567 batting average while pitching for military teams.
The New York Giants signed him for $35,000 in 1947. They hoped to land the next Babe Ruth, but Hartung never came close to replicating his numbers.
He spent four seasons as a pitcher before becoming a full-time hitter. His career only lasted six seasons, and the numbers are worthy of being one of the worst busts in MLB draft history.
5.02 ERA
57 WHIP
271 Walks
167 Strikeouts
.238 Batting Average
14 Home Runs
43 RBIs
Hartung managed to be a pitcher and hitter for four seasons, but his numbers weren't effective. It's never good when a pitcher has more walks than strikeouts. The command must've been a significant issue.
People expected him to be the next big thing. They even said he should go straight to Cooperstown. It's a friendly reminder that no one is a sure-fire prospect.
Who Is the Biggest Bust in MLB Draft History?
Brien Taylor, P, New York Yankees
My ranking of the worst MLB busts in draft history has led to pitcher Brien Taylor. Many people believed that Taylor was the best high school pitching prospect ever. The New York Yankees made the easy decision, selecting him with the No. 1 pick.
Taylor wasn't progressing quickly, but he posted solid numbers in the minors. He had a 3.48 ERA in Double-A, striking out 150 batters in 163.0 innings. It was only a matter of time before he joined the Yankees.
"I've been through 28 drafts, and Brien Taylor, still to this day, is the best high school pitcher I've seen in my life."
~ Scott Boras (2006)#Yankees #RepBX pic.twitter.com/P617cUhlXk

— 🅃🄷🄴 🄱🅁🄾🄽🅇 🅉🄾🄾 (@BronxZooNYY) June 11, 2022
In December 1993, Taylor's life changed forever. He suffered a shoulder injury after a fight. A major shoulder injury forced him to miss the 1994 season. Unfortunately, he was never the same player.
He lost eight miles per hour on his fastball and struggled with command. Taylor spent four seasons in Single-A, but a 16.02 ERA and 2.99 WHIP led to the end of his career.
Taylor joined Steve Chilcott (later Brady Aiken) as the only No. 1 picks to never appear in the MLB. It's fair to wonder if Taylor becomes the biggest MLB draft mistake without the fight.
Feel free to check out the biggest busts in NFL and NBA history below.
AUGUST
Casino of the Month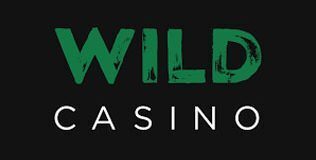 Welcome Bonus
250% up to $5,000
Read Review
Visit Site